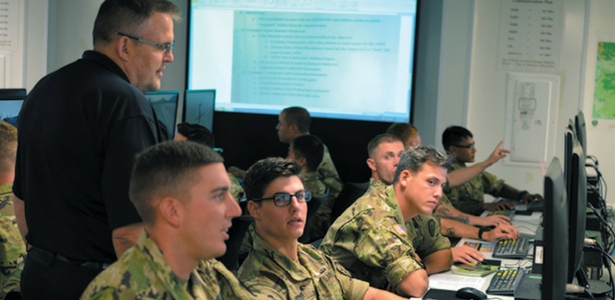 The key to a successful transition is your sponsor; however, reading this guide and taking the time to familiarize yourself with all the services and facilities available to you will better prepare you for your move to Hawaii.
May your tour of duty here be a rewarding, enjoyable experience.
Another key to a successful move to Hawaii is obtaining the correct information beforehand, so it would be wise to visit Army Community Service at your installation.
Before you arrive, you should have your orders with you.
Commands are required to assign a sponsor to ease the transition of your move. A sponsor at your new duty station can assist you in many ways, such as making pet quarantine arrangements, providing transportation from the airport to temporary quarters and showing you around post. If you have not been assigned a sponsor, request one at www.garrison.hawaii.army.mil/newcomers/newcomers.htm.
Your sponsor has probably lived here for a while and can assist you in finding the best places to live, schools, education, recreation and important information for pets.
You can also find military relocation and moving information at www.militaryonesource.mil.
Temporary Lodging
The Inn at Schofield Barracks is a government-contracted civilian hotel at Schofield Barracks. It is open to all military and DOD travelers for PCS, TDY and leisure travel.
The inn is within walking distance of the commissary, exchange and Richardson Pool. Rooms include small refrigerators, coffee pots and microwaves. Other amenities include wireless internet, air conditioning, DVD players, laundry facilities, on-site parking, a 24-hour convenience store and an on-site deli.
Before arriving in Hawaii, incoming Army personnel with orders assigned to Schofield may contact the Inn at Schofield Barracks for availability of rooms. Statements of nonavailability are required if lodging at the inn is not available.
The address to the Inn at Schofield Barracks is Building 563, Kolekole Avenue, Wahiawa, HI 96786. For more information, call 808-624-9650 or go to www.innatschofield.com.
Pililaau Army Recreation Center: Escape to the tranquil shores of the island's west coast where spectacular sunsets, pristine waters and abundant marine life delight visitors at Pililaau Army Recreation Center. This beachside retreat is just 35 miles from the hustle and bustle of Waikiki and nestled within beautiful Pokai Bay. It is about 16 miles from Schofield Barracks and 17 miles from Wheeler Army Airfield.
Accommodations range from standard studios to spacious three-bedroom cottages for large families. Each has a private sundeck and a barbecue grill. All cottages are air-conditioned and have ceiling fans, cable TV and telephones. Kitchens are equipped with cooking utensils, tableware and dishes. Linen and daily maid service are provided.
Beach activities include snorkeling, boogie boarding, kayaking, surfing and stand-up paddle boarding. The dining club and bar (currently under renovation) has expansive ocean views and live entertainment on select nights.
Eligible patrons include active or retired members of the armed forces, reserve and National Guard personnel, Department of Defense civilian personnel, their families and sponsored guests.
Rates vary based on rank and room category. Reservations are available a year in advance by calling 800-333-4158 (CONUS) or 808-696-4158. For more information or to book online, visit www.pililaauarmyrecreationcenter.com.
Note: Recreation facilities such as the Pililaau Army Recreation Center are not government lodging facilities.