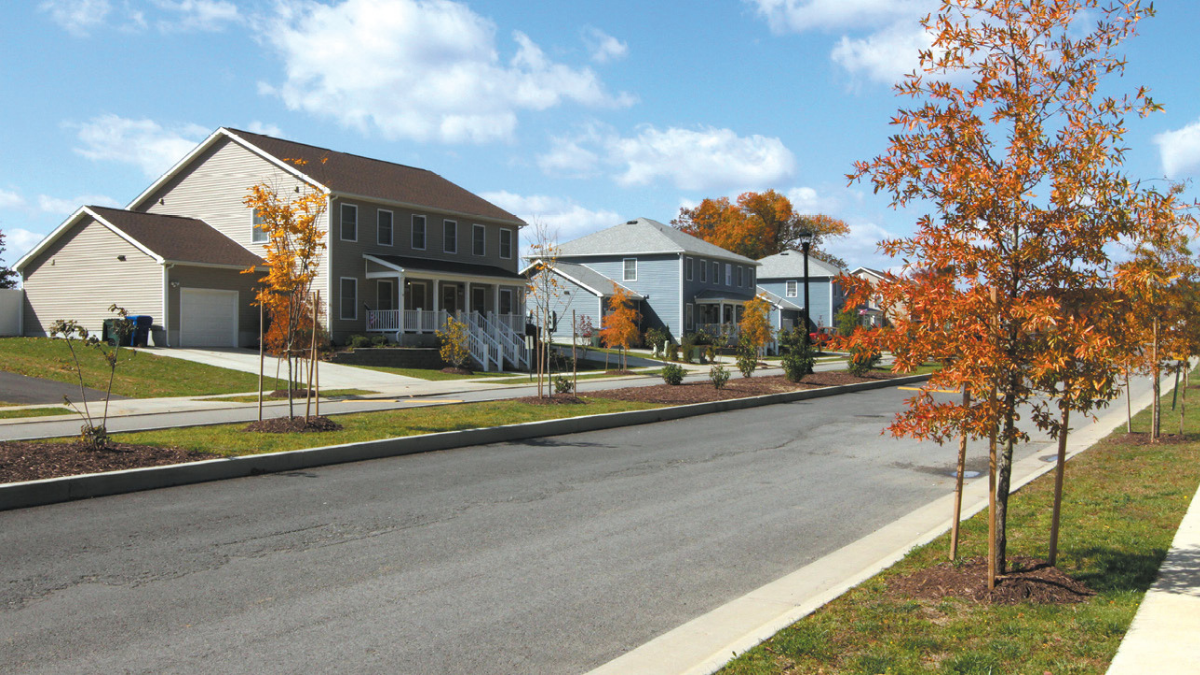 SINGLE SOLDIER HOUSING
Single Soldiers in grades E-1 through E-5 must reside in single Soldier housing. Service members must report to their units prior to being assigned barracks space. Soldiers reporting to the installation after duty hours will be provided temporary housing until the next duty day.
After reporting to their units, single Soldiers should report to the Soldier Housing Office in Building 2817 on 1st Infantry Division Road for a room assignment. The Soldier Housing Office is open 7 a.m. to 5 p.m. Monday through Friday. It is closed weekends and holidays.
All barracks are furnished and within reasonable distance to a dining facility. Free laundry facilities are in each building. Smoking is not allowed in the buildings. Smoking is allowed only in designated areas outside of each building. No overnight guests are allowed in the permanent party rooms. Pets of any kind are not authorized in the barracks.
FAMILY HOUSING
Fort Knox is home to Knox Hills LLC, the family housing community on post. The homes are a mix of single-family and duplex homes in one- and two-story designs, each offering a spacious floor plan created for family togetherness.
Knox Hills' homes are situated within welcoming communities, highlighting pristine neighborhoods, community centers, attractive open green spaces, and hiking and biking trails that allow for resident interaction. Home sizes range from two to five bedrooms. Homes come equipped with major appliances, washer and dryer hookups, and central air conditioning.
The Knox Hills pet policy is available for review on its website. Pets must be registered with the Fort Knox Veterinary Center. Additional information about military family housing at Fort Knox can be obtained by calling (502) 799-6550 or visiting the Knox Hills website at www.knoxhills.com.
Information includes application procedures and floor plans, which are separated by rank. The Knox Hills Leasing Office is next to White Hall.
HOUSING SERVICES OFFICE
All persons reporting for duty at Fort Knox must report to Family Housing prior to entering into a lease agreement off post. The Housing Services Office is in Building 1383 at 41 W. Chaffee Ave. HSO is available to serve military personnel, Family members, retirees and DOD civilian personnel seeking off-post housing. HSO is the first choice of detailed information when Soldiers and their Families are relocating to and from another duty station.
Single homes, apartments and town houses are available in the communities surrounding Fort Knox. Soldiers on permissive TDY must report to the HSO before signing in to start their PTDY. The HSO is open 8 a.m. to 4:30 p.m. weekdays. It is closed weekends and holidays. For more information, call (502) 624-5824/6912.
The HSO provides a vast array of services for Fort Knox Families to include, but not limited to:
Complete up-to-date listings of rental and sale property to include long-term, short-term and temporary lodging
Home-buying and -selling support
Information on lease agreements
Transportation to obtain off-post rentals upon request
Assistance, upon request, for Soldiers with move-in or move-out inspection requirements
Information on landlord-tenant rights and responsibilities
Assistance for Soldiers who are pursuing Fair Housing Law complaints to include discrimination, inappropriate business in the residence and other concerns
Housing counseling on BAH, TLE and PTDY
Housing inspections for adequacy
Maps of surrounding communities
Listing of off-limit areas and establishments, provided from the disciplinary control board
Listing of shopping availability, relocation services and local churches
Pamphlet 360-611 about renting in the civilian community
Recreational and community information pamphlets
HOUSEHOLD GOODS SHIPMENT
Individuals requiring information or assistance concerning property damage or loss of household goods and hold baggage and other types of claims should contact the Legal Assistance Office 8 a.m. to 4 p.m. weekdays, except Thursday, when training delays opening until 1 p.m. Clients should submit claims in a timely manner, within two years of the date of the loss, to avoid unnecessary delays and possible denial of the claims based on failure to file within the appropriate time frame. No appointment is necessary for claims assistance. You may send claims to usarmy.knox.hqda-otjag.mbx.cpcs@mail.mil or call (502) 626-3000.