In Hinesville and Savannah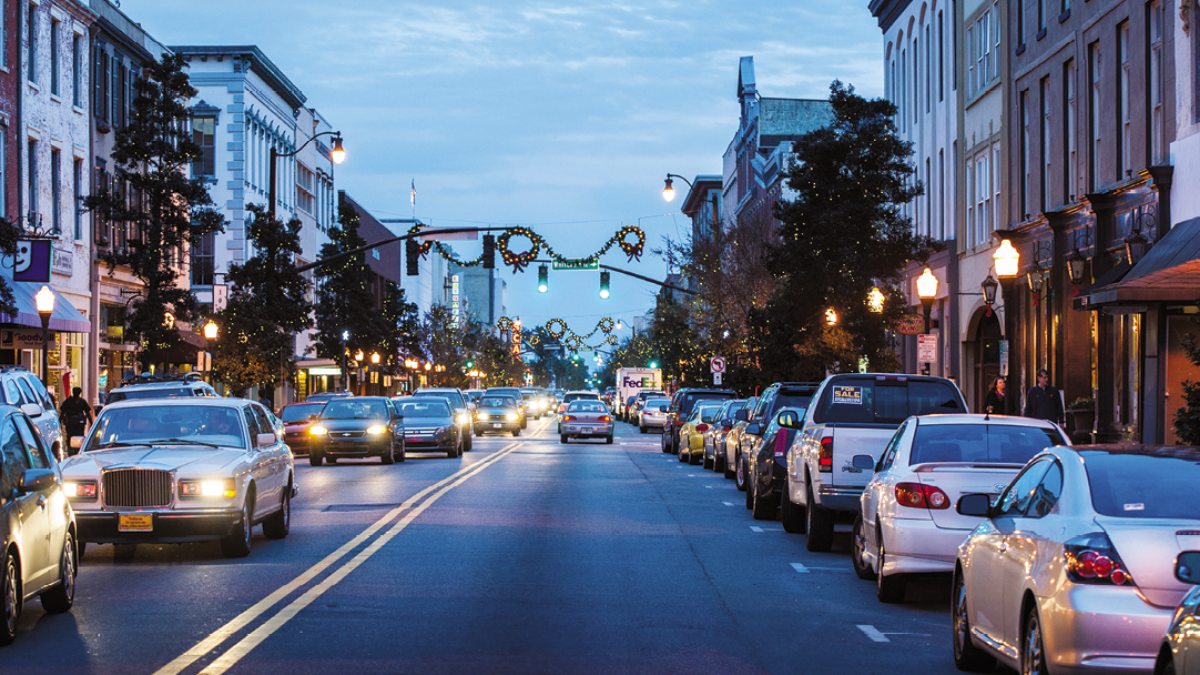 Coastal Georgia cities such as Hinesville and Savannah link easily to other parts of Georgia via several highways. Most people traveling in the area choose to drive, enjoying the charm of an abundance of waterways and historic buildings.
For those flying, there are two major airports within 300 or so miles with numerous air carriers. The largest airport in the area, Hartsfield-Jackson Atlanta International, is the world's busiest. Savannah's much-closer airport is less than an hour's drive from Fort Stewart.
Both cities have public transportation.
AIRPORTS
Savannah/Hilton Head International
400 Airways Ave.
Savannah, GA 31408 912-964-0514
http://savannahairport.com
Savannah/Hilton Head International Airport is approximately 40 miles from Fort Stewart's front gate. The airport is served by six airlines: Allegiant Air, American Airlines, Delta Air Lines, JetBlue Airways, Sun Country Airlines and United Airlines. There are 20 nonstop destinations, including Dallas, Minneapolis, New York, Boston and Chicago.
Ground transportation includes bus, taxi, shuttle and rental car service. All rental car companies are located in baggage claim of Savannah/Hilton Head International; there are nine rental car companies to choose from.
Hartsfield-Jackson Atlanta International Airport
6000 N. Terminal Parkway
Atlanta, GA 30320 800-897-1910
www.atl.com
Hartsfield-Jackson Atlanta International Airport is 20 minutes south of downtown Atlanta and 232 miles northwest of Fort Stewart. It is the world's busiest airport, serving more than 100 million passengers annually. A dozen major and national airlines provide domestic and international service, with an average of almost 2,500 arrivals and departures daily.
The airport's rental car center has 13 rental car agencies. Hotel shuttle service is available at the Ground Transportation Center, at the west end of the domestic terminals building. Greyhound Flightlink, at the lower level of Terminal North, can provide transportation to selected cities from the airport. A number of local and regional shared-ride shuttles also depart from the airport, from the Ground Transportation Center, between the domestic north and south terminals.
PUBLIC TRANSPORTATION
Chatham Area Transit
610 W. Oglethorpe Ave.
Savannah, GA 31401 912-233-5767
www.catchacat.org
Chatham Area Transit connects riders to major universities, government buildings, the airport, the Greyhound bus station and tourist destinations throughout the Savannah area. The service operates 19 routes daily.
For more information on fares and the system's service area, visit Chatham Area Transit's website.
Liberty Transit
115 E. Martin Luther King Jr. Drive
Hinesville, GA 31313 912-877-1472
www.libertytransit.org
Liberty Transit is a fixed-route public transit system that operates within Hinesville, Flemington, Walthourville and Fort Stewart, from 5:50 a.m. to 8 p.m. Monday through Friday. There is no transit service on the weekends or most federal holidays.
For more information on fees and scheduling, visit Liberty Transit's website.
Driving and Commuting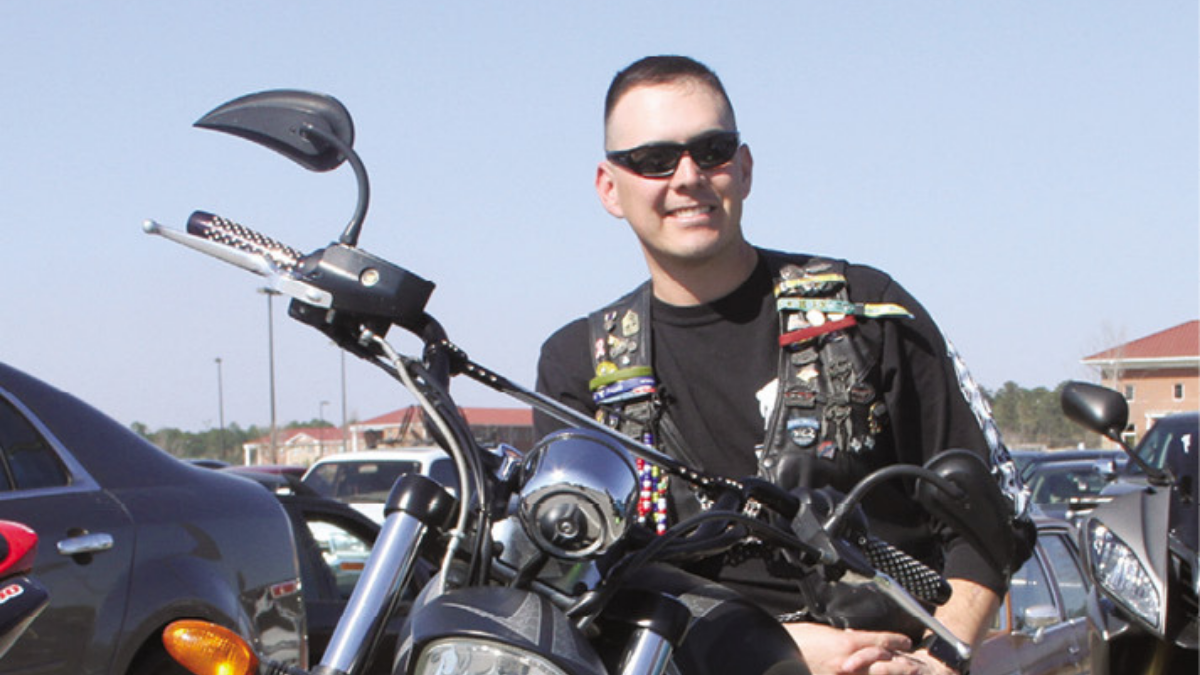 Hinesville and Savannah are connected to the rest of the state and beyond by several interstates and state highways. From Savannah, Interstate 95 runs north-south and takes travelers up to New York or down to Florida. I-16 connects people from Savannah to Atlanta and links with I-95 and I-516. U.S. Route 80 runs east-west through midtown Savannah and connects the city with the town of Thunderbolt and the islands of Whitemarsh, Talahi, Wilmington and Tybee. U.S. Route 17 runs north-south from Richmond Hill through southside Savannah into Garden City, back into west Savannah with a spur onto I-516, then I-16 and finally continues over the Talmadge Memorial Bridge into South Carolina. State Route 38 Connector is a short west-east route in Hinesville connecting the mainline of U.S. 84 with State Route 119. State highways 17 or 280 can be taken to connect Savannahites to Fort Stewart. A number of surface streets link residents of Hinesville with the installation.
The Georgia Department of Transportation (GDOT) offers commuter options at www.gacommuteoptions.com.
The GDOT provides free, real-time traffic information. Registered users can also create a personalized profile to receive phone, text or email updates about incidents on their specified routes at www.511ga.org or by dialing 511.
CAT offers a commuter services program that includes information on tax incentives for employers, express bus routes and a map of park-and-ride lots in the state. For information, visit www.catchacat.org/getting-around/other-commuting-options or call 912-233-5767.
Georgia Department of Driver Services
2206 Eastview Parkway
Conyers, GA 30013 770-918-5822
www.dds.ga.gov
The Georgia Department of Driver Services issues driver's licenses, identification cards and vehicle registrations and provides other driving-related services. Find many of the required forms and general information at its website.
Driver's Licenses
Within 60 days of moving to Georgia (or within 30 days of becoming a resident), you must obtain a Georgia driver's license — though active-duty service members and their spouses and dependents may drive with a valid driver's license issued by their home state. The minimum age for getting a Georgia driver's license is 16 years old.
If you hold a valid out-of-state driver's license or an out-of-state license expired less than two years, you may exchange it for a Georgia license. You must be at least 18 years of age, surrender the out-of-state license and pass the vision exam (you are exempt from the written and road tests).
The state spells out what is required for licensing and insurance under various scenarios in its Georgia Drivers Manual, which can be downloaded at www.eregulations.com/georgia/driver.
Distracted Driving
Except for school bus and novice drivers, the state of Georgia does not prohibit drivers from making calls on handheld wireless telephones while operating a motor vehicle. Georgia prohibits texting while driving for all drivers.
Vehicle Registration
As nonresident military stationed in Georgia, you are not required to register your vehicle in the state of Georgia as long as your vehicle visibly displays valid license plates from your home state. If you chose to register your vehicle in Georgia, you must comply with all requirements of vehicle registration. Applications associated with driving and vehicle registration are available online at http://dor.georgia.gov/vehicle-registration.
Georgia Department of Transportation
Visit the Georgia Department of Transportation's website to get information on travel resources and lane closures and to view highway cameras. Maps and information about commuting options, safety rest areas and interstate highways are also available.