Academics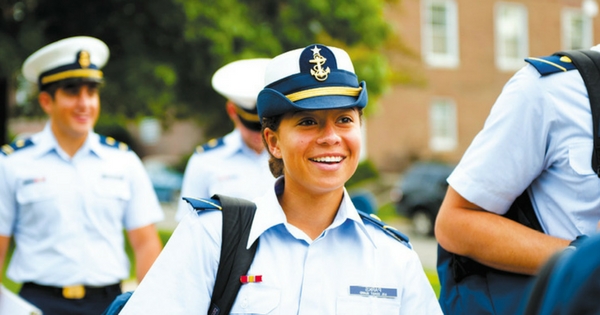 The Academy provides a four-year Bachelor of Science degree program, with the curriculum heavily oriented toward math, science and engineering. Like the other U.S. federal service academies, students receive a full scholarship and graduates serve in the military for at least five years after graduation.
Majors
Engineering
The Department of Engineering provides a nationally recognized, high-quality engineering education, which is competitive with the top collegiate engineering programs across the country.
The four engineering majors — civil, electrical, mechanical and naval architecture, and marine engineering — are accredited by the Engineering Accreditation Commission of ABET, 111 Market Place, Suite 1050, Baltimore, MD 21202-4012, telephone: 410-347-7700.
Graduates of engineering majors have an outstanding record of accomplishment in graduate school, with approximately half of all engineering graduates selected to attend graduate programs at renowned universities. With tuition fully funded by the Coast Guard, many officers can enjoy the unusual privilege of dedicating themselves fully to their advanced studies and, for the time of their graduate study, embrace learning as their only duty.
Other officers take advantage of tuition assistance and attend graduate programs in off-duty hours while in a professional Coast Guard assignment. Still others, who leave active duty following completion of their five-year obligation, often go on to respected graduate programs nationwide. All told, more than 80 percent of engineering graduates of the Academy earn graduate degrees.
Government
The study of government, history, ethics, foreign language, English and law comprise the humanities department; and in concert, they offer cadets a major in government. Part of the mission of the department is to ground all cadets, whatever their majors, in the liberal arts. For government majors, that grounding continues with a multidisciplinary selection of courses leading to either of two government tracks: international affairs or public policy. With these twin missions, humanities offers more core courses than any other department.
Seven out of 24 core curriculum courses are offered through the humanities department: English composition, literature, U.S. history, morals and ethics, American government, criminal justice and maritime law enforcement. An additional 41 courses are offered through the department. For advanced students, several directed studies programs allow individually tailored tutorial and research opportunities in any of the many specialties represented on the faculty of more than 20.
After graduation, government majors find themselves well-suited for almost any career path in the Coast Guard. Government majors are to be found commanding cutters or shore stations, heading policy offices, negotiating treaties on behalf of the U.S. government, leading regulatory projects, flying aircraft and much more, reflecting the maxim that a liberal undergraduate education recognizes no limits.
Management
The AACSB International-accredited management major provides a high-quality undergraduate degree, preparing students for their future role as stewards of public resources, global business and government leaders.
The management major at the Coast Guard Academy is built primarily on the intellectual foundations of the behavioral sciences, economics, mathematics, information technology and accounting/finance. Students are educated in the broad array of functional skills and analytical processes required of contemporary leaders and managers. The major prepares its graduates to be management professionals, specifically adept stewards and managers of the U.S. Coast Guard's human, financial and information resources. The structure and content of the program ensure that our graduates possess the appropriate analytical foundation for graduate studies in management.
The department offers a wide variety of core courses and electives that enable students to take courses in their primary areas of interest or expand their horizons by studying other disciplines. Advanced students may pursue directed study and research opportunities in the business specialties.
Marine and Environmental Sciences
The marine and environmental sciences (MES) major stresses understanding of the complex relationships between humans and the land, oceans and atmosphere.
Importantly, this program is not simply marine biology. Rather, MES provides a technical, multidisciplinary education closely aligned with Coast Guard missions by integrating oceanography, chemistry and biology.
MES involves considerable fieldwork, often aboard the 30-foot Coast Guard research vessel dedicated to the major and in laboratories with research-grade equipment. Extensive use is made of the Thames River estuary for field studies and experiments.
Three areas of specialization are offered, and the relatively high number of electives enables MES majors to select coursework and independent research that address their particular interests.
Operations Research and Computer Analysis
The operations research and computer analysis (ORCA) major provides graduates with a background in mathematics, statistics and computers. The primary focus of the ORCA major at the U.S. Coast Guard Academy is to enable cadets to conceptualize and describe reality using the tools of mathematics and statistics, develop appropriate models, derive solutions using computer technology, apply the solutions to specific Coast Guard and other real-world problems, and to effectively communicate solutions.
While the ORCA major emphasizes the practical application of mathematics, statistics and computer techniques to real-world problems, the central thrust of the program continues to be the understanding of mathematical concepts. In addition to courses concentrating on the tools of operations research, the department of mathematics offers numerous other courses covering the fundamentals of mathematical reasoning and analysis. Use of the computer as a tool in the analysis of data is essential to the major. Our graduates have a strong background in computer programming as well as experience utilizing a number of software packages including Microsoft Access, Microsoft Excel, Minitab, ProModel and Mathematica, along with other statistics, forecasting, optimization and simulation packages.
Academic Support Services
An essential goal of life in an academic community is the promotion of lifelong habits of learning. To ensure that every cadet does her or his best academically and to encourage intellectual risk-taking, exploration, skill development and innovative critical thinking, the Coast Guard Academy has developed a set of support programs under the umbrella of Academic Resources, to include Academic Advising, Academic Orientation Fourth Class, the Cadet Academic Advisory Board, the Cadet Academic Assistant Program, the Cadet Writing and Reading Center, the International Council and the Peer Tutor Program.
Meals and Lodging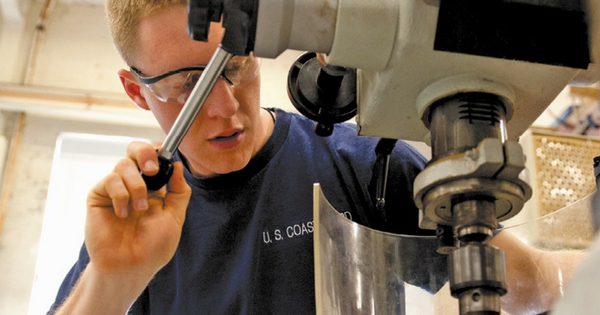 Visitors can eat at the Dry Dock snack bar, in Leamy Hall. Military and authorized personnel may stay in guest quarters while at the Academy. Call 860-444-8476 for more information.
Activities and Clubs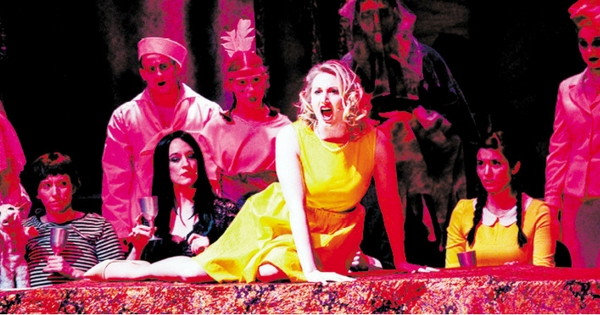 Given the intensity of Academy life, most cadets are eager for the opportunity to participate in extracurricular activities. Fortunately, social events and organized activities are an integral part of the cadet experience. Ranging from informal organizations to long-standing traditions, these activities and clubs are part of the social experience that bond cadets to one another and to their service. Activities are supported by the Academy and new groups form whenever cadets take the initiative to organize them.
Academics and Leadership
Academics and leadership are at the core of the Academy experience right beside physical fitness, character development and professional training. The Academy takes great pride in its co-curricular academic and leadership activities. Clubs include: Academy Women, Alpha Lambda Delta, American Society of Civil Engineers, Cadet Law/Mock Trial Club, Model United Nations Club, and the Society of Naval Architects and Marine Engineers.
Diversity and Fellowship
Members of the Coast Guard have long gathered in groups to celebrate shared traditions of culture, fellowship and faith. Given the challenges and far-reaching missions of the Coast Guard, wise cadets seek to strengthen their understanding and community through cultural learning, and search for inner peace through discovery or reinforcement of personal beliefs. Importantly, they also come together to learn about the varied cultural elements that give different traditions meaning. This helps members of the Coast Guard to better understand themselves, those with whom they serve, as well as the public they will encounter.
Diversity organizations include the Asian Pacific American Club, the Companeros, the Genesis Club and the International Club.
Fellowship organizations include the Compass Catholic Youth Group, the Fellowship of Christian Athletes, the Hillel-Jewish Club, Latter-day Saints, Officer's Christian Fellowship and the St. Francis DeSales group.
Music
The Cadet Music Department offers opportunities for participation in vocal and instrumental groups composed solely of cadets. Many groups travel to major events including the Tournament of Roses Parade in Pasadena, California, the Macy's Thanksgiving Day Parade in New York City, college football bowl games, NFL halftime shows, U.S. presidential inaugurations, and special military and music events.
Vocal groups include the Glee Club, Fairwinds, Idlers, Gospel Choir, and Catholic and Protestant choirs.
Instrumental groups include the Regimental Marching Band, NiteCaps Jazz Band, Pep Band, Concert Band, Pipe and Drum Band, Polished Brass Quintet and Saxations Sax Quartet.
Cadet Musical
The annual winter musical is a much-anticipated event embraced by the Corps of Cadets, the Academy community and the public. Each year, nearly 100 cadets combine efforts with faculty and theater enthusiasts to produce a Broadway-style musical staged at the Academy. Each production is complete with choreography, vocal arrangements and acting opportunities. The stage crew is also an integral part of the musical, with individuals working to build sets and provide lighting and assistance during performances. Diligent practice culminates in three performances over a single weekend.
Academy Pride
There is a special sense of pride at the Coast Guard Academy — pride in America, our service, our school, each class, each company and in one's accomplishments. Cadets who share this special devotion come together in a variety of campus activities specifically designated to build community and Coast Guard Academy enthusiasm. Groups include Cheerleading, Drill Team, Dance Team, Social Committee, Tide Rips Yearbook Committee, and Windjammers Drum and Bugle Corps.
Special Interests
Some cadet activities defy easy categorizations such as music or sports. And though some will argue that the following selected interests do fall within other categories, no one can debate the enthusiastic cadet support of these unique clubs: Amateur Radio, Aviation, Chess, Combat Arms, Emergency Medical Services, Film and Anime, and Sandhurst Competition.
Sports and Leisure
One of the more time-intensive activities for Academy cadets is the passionate pursuit of sports and leisure interests. The Academy has an active campus culture with an emphasis on academics, professional training, character development, and physical health and wellness. Both of the latter are served well by cadets' dedication to their sports and leisure clubs and activities.
In addition to the sampling of intercompany sports (intramurals) and leisure clubs such as golf, bowling, Ultimate Frisbee and dancing, to name just a few, there are also the following club sports: boxing, hockey, men's and women's rugby, men's volleyball and water polo. These are the sports that are not included in the Academy Varsity Athletics program (NCAA/ECAC/NEWMAC), but are distinguished from intercompany sports by the fact that they still enjoy high-level intercollegiate competition and a faithful following of fans. Club sports are primarily cadet-led with the assistance of a faculty or staff adviser and are a vibrant and spirited athletic addition to the cadet culture.
Tours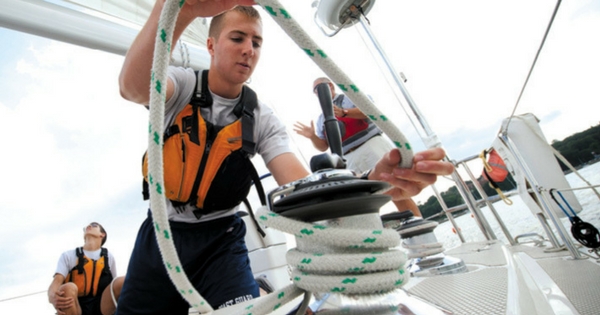 Cadet-guided tours and admissions briefings are held at 1 p.m. every Monday and Friday in Waesche Hall. Contact the admissions office for an appointment at 800-883-8724.