RENTAL CAR  FREE FOR-ALLSimply bring your vehicle to any of these locations for repairs and receive a FREE rental car for 3 days if you dont have rental coverage.Located in Barstow, CA, Caliber Collision believes in having your vehicle back on the road as quickly as possible. With services in auto glass repair, dent repair, and painting, we are able to restore you to the rhythm of your life®. Guaranteed through a written lifetime warranty, all of our work is completed with exceptional customer service and auto body repair expertise. With our convenient location, we are accessible to those in Barstow and the surrounding areas including Fort Irwin, Calico, Daggett, Lenwood, Nebo Center, and Yermo. Our facility is military and family friendly, and we treat everyone with respect and value our customer relationships.Here at Caliber Barstow, we are driven by knowing we have customer satisfaction, and we are positive you will be satisfied with the results. Throughout the repair process, we will provide you with continual updates on your vehicle's status so you are informed as we move quickly to restore it to pre-accident condition. For our Caliber Barstow team, no repair is too big or small for us to fix, and we are here to assist you with whatever repair services your vehicle requires.Caliber Barstow is here to serve as the premier collision repair center for the greater Barstow area, and thank you for choosing us to repair your vehicle both now and in the future. Feel free to reach out to our Customer Service Center at 1-760-256-8785 to schedule an appointment or to drop off your vehicle today!https://www.youtube.com/watch?v=10JFQ6JM57UFree EstimateCaliber Collision didn't get to be the nation's largest collision repair company by accident. It's taken an unyielding commitment to being the collision repair center of choice in every community we serve – a vision that began when our company was founded in 1997 and continues strong to this day.Driven to ServeTo achieve this, we're not just part of the collision repair industry - we lead it. Not only by setting new standards in customer service, but also by implementing cutting edge technology at every turn. This is how we've built a company with more than 460 convenient, state-of-the-art repair centers and growing, and why hundreds of thousands of people entrust their vehicles to us every year. So when you hand over your keys to us, you're taking the first step toward restoring the rhythm of your life – it's what drives us.Our Executive Team, Central Support Staff and Customer Call Center are headquartered in Lewisville, TX, just minutes north of Dallas/Fort Worth International Airport.Paintless Dent RepairNot all bumps and dings require a dent to the pocketbook. Leave your hail damage, door dings and other small mishaps to the paintless-dent-repair professionals at Caliber. And because we don't disturb any of the original paint, the process is quicker, less costly, and what some might call a modern engineering marvel. Auto Glass Repair When it comes to auto glass repair, the choice is clear. Caliber can quickly replace entire windshields and other panels as well as fill in chips to prevent them from spreading. Simply call our Customer Service Center at 760-256-8785 to schedule an appointment at any of our convenient locations, or set up an appointment online https://calibercollision.com/locate-a-caliber-collision-center/barstow/ On-Site Car Rentals Our repair process isn't the only thing that'll get you back on the road faster. Our partnership with Enterprise Rent-a-Car saves our customers both time and money, often with an on-site location. And if you happen to be at a Caliber without on-site car rental, we'll be happy to drop you off at the nearest Enterprise location. If you prefer to use another rental car company, simply ask your Service Advisor or call our Customer Service Center to set up the rental of your choice. Lifetime Warranty Because Caliber places such importance on the high quality of our materials and workmanship, we're confident in our repairs. That's why we back all of our repair work with a written lifetime warranty. If there's ever something in relation to your repair that needs to be corrected, you can bring your vehicle to any one of our convenient locations for a quick fix. Insurance Partners Insurance providers need collision repair companies they can trust. After all, much of their business relies on it. That's why we're proud to have forged relationships that let us bring complete satisfaction to each and every customer they serve. We work with every insurance provider in the U.S. to provide complete satisfaction from your first call to your insurance company to when you pick up your vehicle restored back to pre-accident condition. 760-256-8785 1460 W. Main St.Barstow, CA 92311   Nearby Locations 22050 Outer Hwy 18 N, Apple Valley, CA 92307 11182 I Ave, Hesperia, CA 92345 15833 Bear Valley Rd Hesperia, CA 92345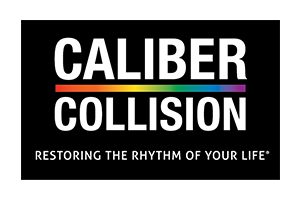 RENTAL CAR FREE FOR-ALL
Simply bring your vehicle to any of these locations for repairs and receive a FREE rental car for 3 days if you dont have rental coverage.
Located in Barstow, CA, Caliber Collision believes in having your vehicle back on the road as quickly as possible. With services in auto glass repair, dent repair, and painting, we are able to restore you to the rhythm of your life®. Guaranteed through a written lifetime warranty, all of our work is completed with exceptional customer service and auto body repair expertise. With our convenient location, we are accessible to those in Barstow and the surrounding areas including Fort Irwin, Calico, Daggett, Lenwood, Nebo Center, and Yermo. Our facility is military and family friendly, and we treat everyone with respect and value our customer relationships.
Here at Caliber Barstow, we are driven by knowing we have customer satisfaction, and we are positive you will be satisfied with the results. Throughout the repair process, we will provide you with continual updates on your vehicle's status so you are informed as we move quickly to restore it to pre-accident condition. For our Caliber Barstow team, no repair is too big or small for us to fix, and we are here to assist you with whatever repair services your vehicle requires.
Caliber Barstow is here to serve as the premier collision repair center for the greater Barstow area, and thank you for choosing us to repair your vehicle both now and in the future. Feel free to reach out to our Customer Service Center at 1-760-256-8785 to schedule an appointment or to drop off your vehicle today!
https://www.youtube.com/watch?v=10JFQ6JM57U
Free Estimate
Caliber Collision didn't get to be the nation's largest collision repair company by accident. It's taken an unyielding commitment to being the collision repair center of choice in every community we serve – a vision that began when our company was founded in 1997 and continues strong to this day.
Driven to Serve
To achieve this, we're not just part of the collision repair industry - we lead it. Not only by setting new standards in customer service, but also by implementing cutting edge technology at every turn. This is how we've built a company with more than 460 convenient, state-of-the-art repair centers and growing, and why hundreds of thousands of people entrust their vehicles to us every year. So when you hand over your keys to us, you're taking the first step toward restoring the rhythm of your life – it's what drives us.
Our Executive Team, Central Support Staff and Customer Call Center are headquartered in Lewisville, TX, just minutes north of Dallas/Fort Worth International Airport.
Paintless Dent Repair
Not all bumps and dings require a dent to the pocketbook. Leave your hail damage, door dings and other small mishaps to the paintless-dent-repair professionals at Caliber. And because we don't disturb any of the original paint, the process is quicker, less costly, and what some might call a modern engineering marvel.
Auto Glass Repair
When it comes to auto glass repair, the choice is clear. Caliber can quickly replace entire windshields and other panels as well as fill in chips to prevent them from spreading. Simply call our Customer Service Center at 760-256-8785 to schedule an appointment at any of our convenient locations, or set up an appointment online https://calibercollision.com/locate-a-caliber-collision-center/barstow/
On-Site Car Rentals
Our repair process isn't the only thing that'll get you back on the road faster. Our partnership with Enterprise Rent-a-Car saves our customers both time and money, often with an on-site location. And if you happen to be at a Caliber without on-site car rental, we'll be happy to drop you off at the nearest Enterprise location. If you prefer to use another rental car company, simply ask your Service Advisor or call our Customer Service Center to set up the rental of your choice.
Lifetime Warranty
Because Caliber places such importance on the high quality of our materials and workmanship, we're confident in our repairs. That's why we back all of our repair work with a written lifetime warranty. If there's ever something in relation to your repair that needs to be corrected, you can bring your vehicle to any one of our convenient locations for a quick fix.
Insurance Partners
Insurance providers need collision repair companies they can trust. After all, much of their business relies on it. That's why we're proud to have forged relationships that let us bring complete satisfaction to each and every customer they serve. We work with every insurance provider in the U.S. to provide complete satisfaction from your first call to your insurance company to when you pick up your vehicle restored back to pre-accident condition.
760-256-8785
1460 W. Main St.Barstow, CA 92311
Nearby Locations
22050 Outer Hwy 18 N, Apple Valley, CA 92307
11182 I Ave, Hesperia, CA 92345
15833 Bear Valley Rd Hesperia, CA 92345