One of the Top-Ranked Universities in Florida
As the oldest Catholic institution of higher education in Florida and one of the top universities in Central Florida, Saint Leo University has a century-long tradition of welcoming students of all faiths.
Schedule a tour today!

904-771-7825
Jacksonville Education Center


In 1973, Saint Leo University stepped up to serve college courses and degree programs to the military—before many U.S. colleges and universities recognized active military, veterans and their families as an important student community.
In the decades since, Saint Leo University has come to be known as one of America's largest and most committed providers of higher education to the U.S. military. Thousands of active duty service members, veterans and family members worldwide earn affordable, accessible university degrees through our traditional Florida campus, extensive online program offerings and Education Centers on military bases throughout the U.S.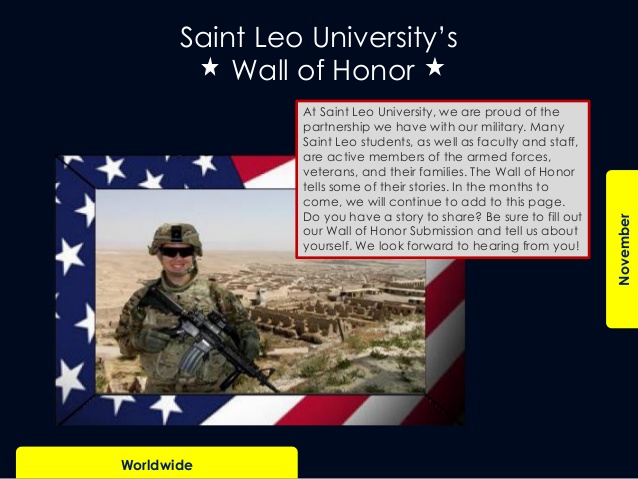 Saint Leo University is ranked as one of the leading providers of higher education to the military, as noted in G.I. Jobs, Military Advanced Education, and other publications. In November 2014 the Northeast Florida Education Center, along with the School District of Clay County (FL), was chosen by the Military Child Education Coalition as one of five national recipients to receive the 2014 Pete Taylor Partnership of Excellence Award, which recognizes successful partnerships and projects that ultimately benefit military-connected children.
Commemorating Those Who Serve
In 2008, Saint Leo University commissioned a bronze sculpture for our campus to commemorate 35 years of educating the men and women of our nation's armed forces.
On Veterans Day 2010, the sculpture was dedicated in an evening ceremony that drew more than 400 attendees, many of them veterans and active-duty service members.
The sculpture, "For Those Who Serve," honors the five branches of the military, as well as our faculty and staff who are devoted to leading the men and women of the U.S. armed forces toward growth and fulfillment of purpose.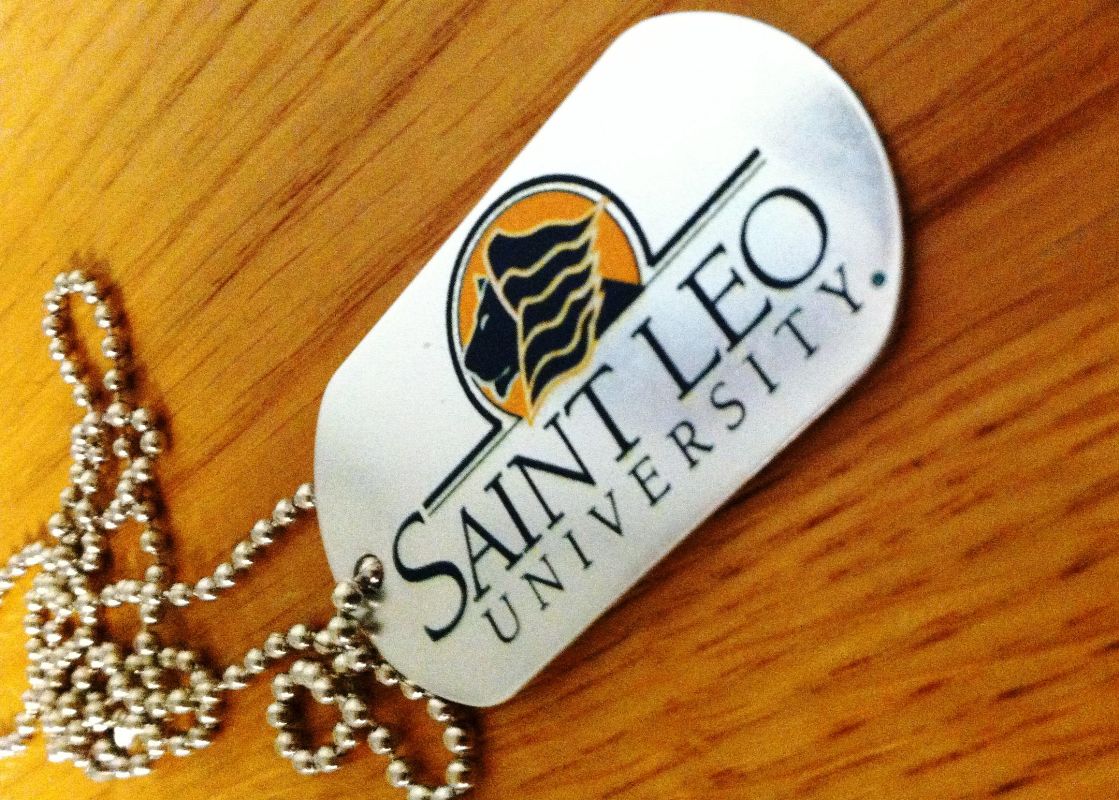 We are traditional, but we are cutting edge
Established in 1889 by the Order of Saint Benedict of Florida, the university seeks balanced growth in mind, body and spirit for all members of our community. Saint Leo has grown from a peaceful campus in the rolling hills of Central Florida to an institution of international consequence—ranked one of the best regional universities in the South by U.S. News & World Report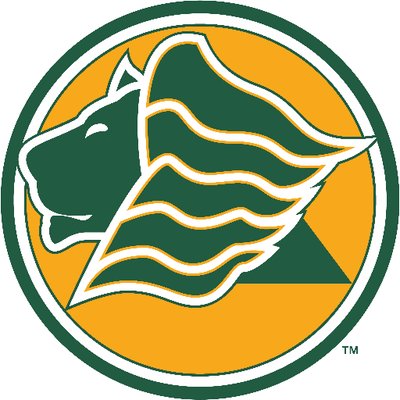 Schedule a tour today!

904-771-7825
Jacksonville Education Center
9775 Crosshill Blvd.
Jacksonville, FL 32222