Davis-Monthan AFB

Military Trusted Businesses
Leber Orthodontics
At Leber Orthodontics, we have strong ties to our local community and are always ensuring that we are staying up-to-date on the latest technologies. Family and tradition, a strong belief in giving our patients the best and great staff are only a few reasons that set us apart. Most of all, we want our patients to have fun!
Dr. Larry Leber started Leber Ortho in 1974 and his son, Dr. Eric, joined the practice in 2003. Both doctors learn so much from each other. Dr. Larry brought in over 30 years of experience of straightening teeth and Dr. Eric was recently trained in all of the most current concepts in orthodontics. It is a winning combination.
Leber Orthodontics is a Top Rated Orthodontist in Tucson and our goal is to help you Smile Big, so we make getting braces an enjoyable experience.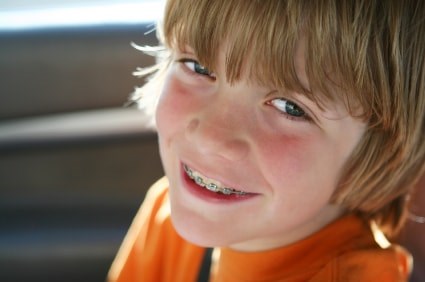 Leber Orthodontics is a 5-Star Rated Certified Invisalign Provider. We are proud to be one of the largest providers for Invisalign treatment in the Tucson area.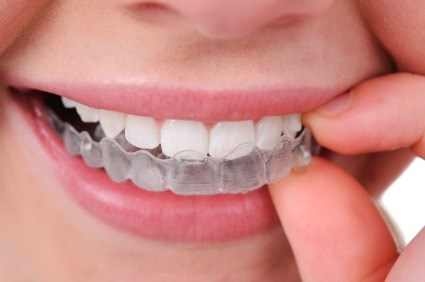 WHY CHOOSE LEBER ORTHODONTICS?
FAMILY TRADITION
Two heads are better than one.
At Leber Orthodontics, both doctors contribute to the treatment planning process of patients and are active in the overall treatment. Having two doctors in our practice has a clear advantage for our patients. Dr. Larry Leber has over 30 years of experience, and Dr. Eric Leber recently graduated from his orthodontic residency where he was taught the most current concepts in orthodontics. Combining experience and new techniques is a winning combination for all of our patients.
WE BELIEVE STRONGLY THAT OUR PATIENTS DESERVE THE BEST
Our orthodontic team consists of highly qualified professionals with many years of experience in the orthodontic field. We are committed to excellence in orthodontics and life-long results for our patients. Our staff is educated about the advances in orthodontic treatment by attending continuing education seminars with doctors.
CUTTING EDGE TECHNOLOGY
We offer digital x-rays, thereby eliminating over 70% of exposure to radiation.
State-of-the-art Itero 3D Scanner
State-of-the-art sterilization delivery system
Clear braces and Invisalign technology
Text/Email Patient Reminders
HAVING FUN WITH BRACES
Token system: Tokens are given to our patients throughout their treatment for good oral hygiene and proper care of their braces. These tokens can be redeemed for coupons to popular stores, such as iTunes, Target and Starbucks.
Amazing Contests throughout the year: Including a raffle for a manicure/pedicure for Mother's Day and full-service car detail for Father's Day.
Fun and caring office
TV/Video games in the waiting room: Patients can enjoy playing an X-box in the waiting room or an iPad in the dental chair.
COMMUNITY INVOLVEMENT
At Leber Orthodontics, we believe giving back to the community is a vital part of our practice.
Helping fellow Tucsonans is highly valued at Leber Orthodontics. We participate in the following:
Habitat for Humanity
Annual Food Drive (Over 500 pounds of food donated)
Both doctors are actively involved in organizing the charity golf tournament: Open Wide Open (Proceeds support St. Elizabeth dental clinic)
Discounted fee for community programs
El Rio, Comstock, St. Elizabeth and Foster Care programs
Dr. Larry and Eric Leber started a program called Smiles Ahead.  This program is the first and only program in Tucson to provide braces for children who truly need braces but with severe financial hardship.
---
MEET TEAM LEBER ORTHO
Check out this amazing video made by a prior patient for her senior year exit project.
LEBER ORTHO – RITA RANCH

8255 S Houghton Rd, Ste 101 Tucson, AZ 85747

 

LEBER ORTHO – CENTRAL

1647 N Alvernon Way, Ste 2 Tucson, AZ 85712
1647 N. Alvernon Way #2 Tucson
Arizona 85712
520-664-0101
Visit Website
Email Us
Hours
| | |
| --- | --- |
| Monday | 8:30 am - 5:30 pm |
| Tuesday | 8:30 am - 5:30 pm |
| Wednesday | 7:30 am - 5:30 pm |
| Thursday | 7:30 am - 4:30 pm |
| Friday | 8:30 am - 11:30 am |