Fort Gordon

Military Trusted Businesses
Chain Reaction Bicycles

CHAIN REACTION BICYCLES

4407 Evans-To-Lock Road
Evans, Georgia 30809
(706) 855-2024

http://www.chainreactionga.com/

Experience the difference in quality, customer service, and value you receive by shopping at Chain Reaction. Every bicycle in our shop is assembled by hand right here in our Evans service shop by our professionally-trained bicycle mechanics. Our expert staff will match you with the right bicycle based on your needs. From there, we will dial in the fit to make sure your new bicycle is tailored to your shape and flexibility to ensure maximum comfort and efficiency.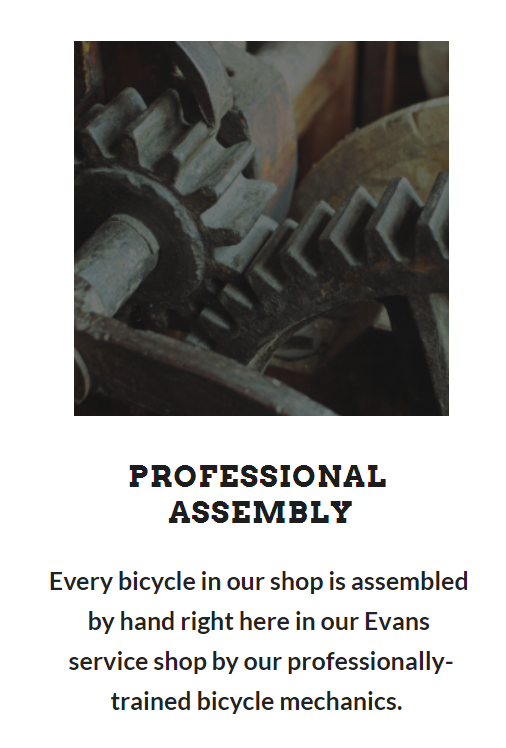 Customers are encouraged to test ride any bicycle in our shop to explore the style, fit, and ride that fits their goals. Once you find the perfect bicycle, we'll outfit you with the accessories you need to get on the road, hit the trails, or load up the family for a weekend vacation. Athletes looking for a nutrition plan can get customized support and advice for everything from race prep to recovery. We also offer spin shoes, rollers, and other supplies for stationary cyclists.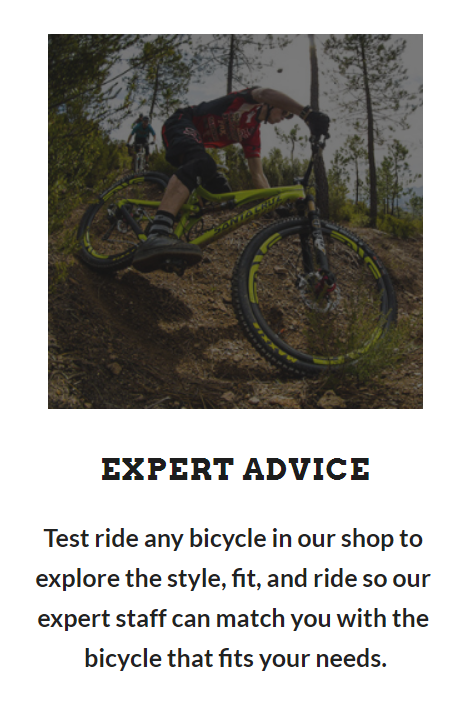 Everyone on our team is passionate about bicycles and the cycling community in the CSRA. Whether you're a road enthusiast, dedicated trail rider, looking for a fun weekend activity, or anywhere in between, our expert team is excited to get you the bicycle and accessories you need to have a fun and rewarding ride.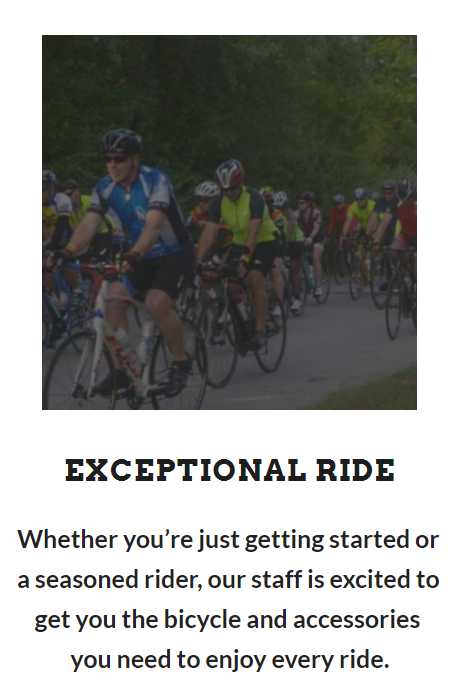 EXPERIENCE LIFE ON A BICYCLE
On a bicycle, you're able to experience your everyday surroundings in a new way. Small details heighten your senses in a way that allows you to engage with your environment like never before. Whether you're commuting to work on a bicycle or loading a touring bike for your next great adventure, you'll always have something new and exciting to see, smell, and hear. 
EASE YOUR MIND AND ENGAGE YOUR BODY
Riding a bicycle is an excellent way to melt away mental stress and fatigue while also engaging the body in the physical exercise it needs to stay healthy. Just a short ride a few days a week can have a measurable positive impact on your overall wellness.

CHAIN REACTION BICYCLES

4407 Evans-To-Lock Road
Evans, Georgia 30809
(706) 855-2024