Fort Gordon

Military Trusted Businesses
More on Home2 Suites By Hilton-Grovetown
HOME2 SUITES By Hilton-
Grovetown/Ft Gordon
A NEW EXTENDED STAY HOTEL IN
GROVETOWN, GA NEAR FORT GORDON


Settle in and stay a while at our new Home2 Suites by Hilton Grovetown Augusta Area hotel, located 13 miles from The Augusta National Golf Club, home of The Masters Tournament. Enjoy all the comforts of home in a convenient location off I-20, just five miles from Fort Gordon and near a variety of shopping and dining options.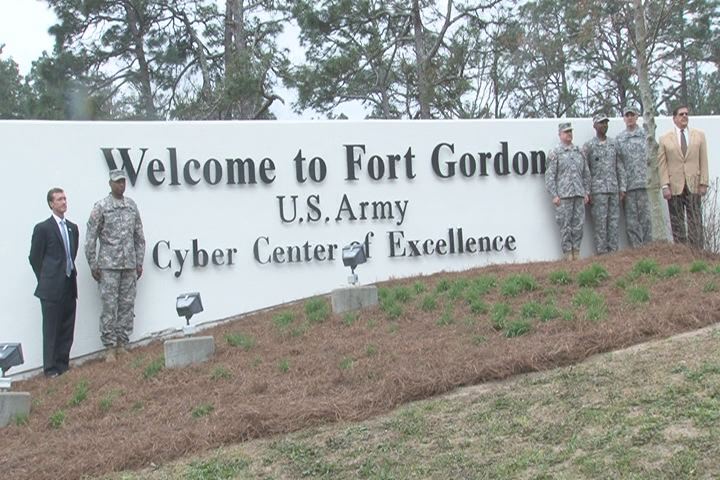 HOTEL FACTS
All-suite Grovetown hotel located near I-20, Fort Gordon and the Augusta National Golf Club
Across the way from the Columbia County Exhibition Center and the Gateway Shopping Center
Studio and one-bedroom suites with kitchen, refrigerator, separate living and sleeping areas
Outdoor heated pool, 24-hour business center, outdoor grill and patio area
Meeting spaces available for your next corporate or social event
Pet-friendly – Home2™ is your pet's home, too

Make yourself at home in one of our spacious
studio or one-bedroom suites!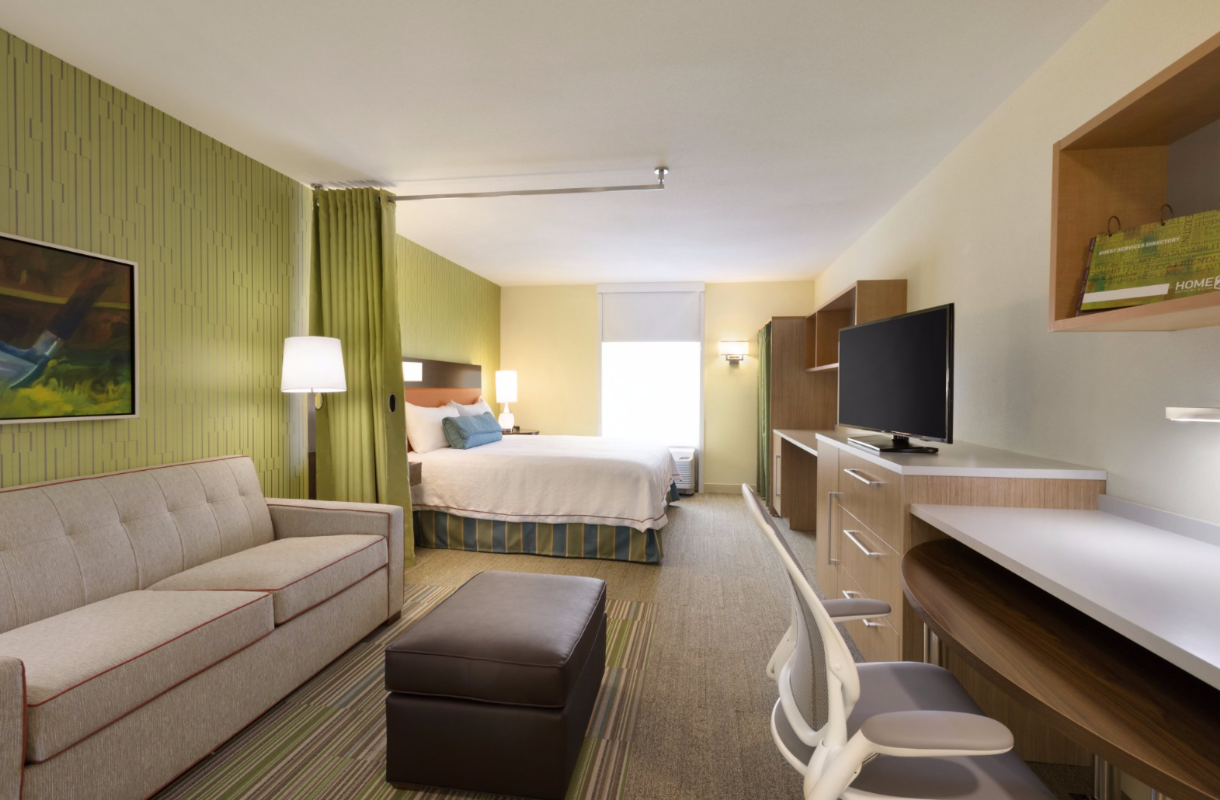 Our spacious suites feature a separate living, dining and sleeping area as well as a fully equipped kitchen complete with full-size refrigerator, dishes, microwave, cooktop and flatware.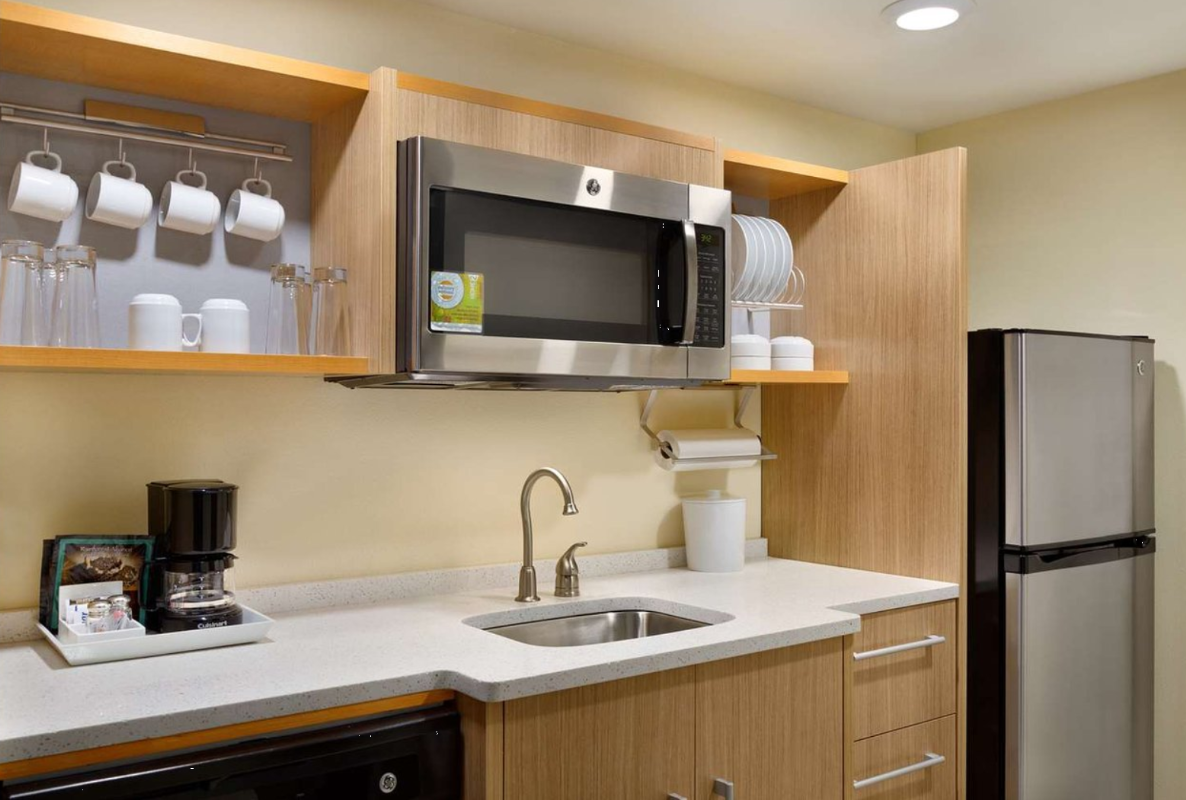 Each suite features queen or king-sized beds, a sofa sleeper and a 42-inch HDTV. The flexible space and moveable furniture allows you to create a customized home or office environment.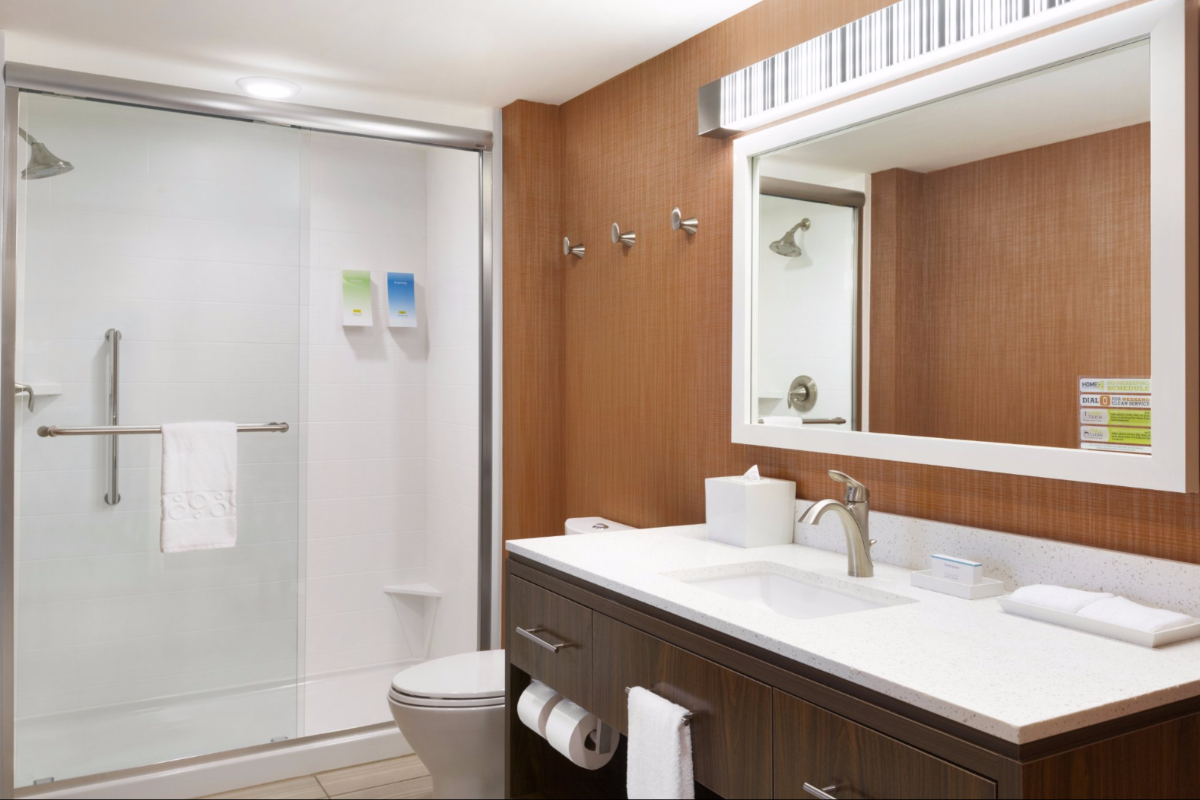 Gather each morning around the Inspired Table™ for free breakfast, featuring over 400 options including hot breakfast sandwiches, fresh fruit, coffee and juices.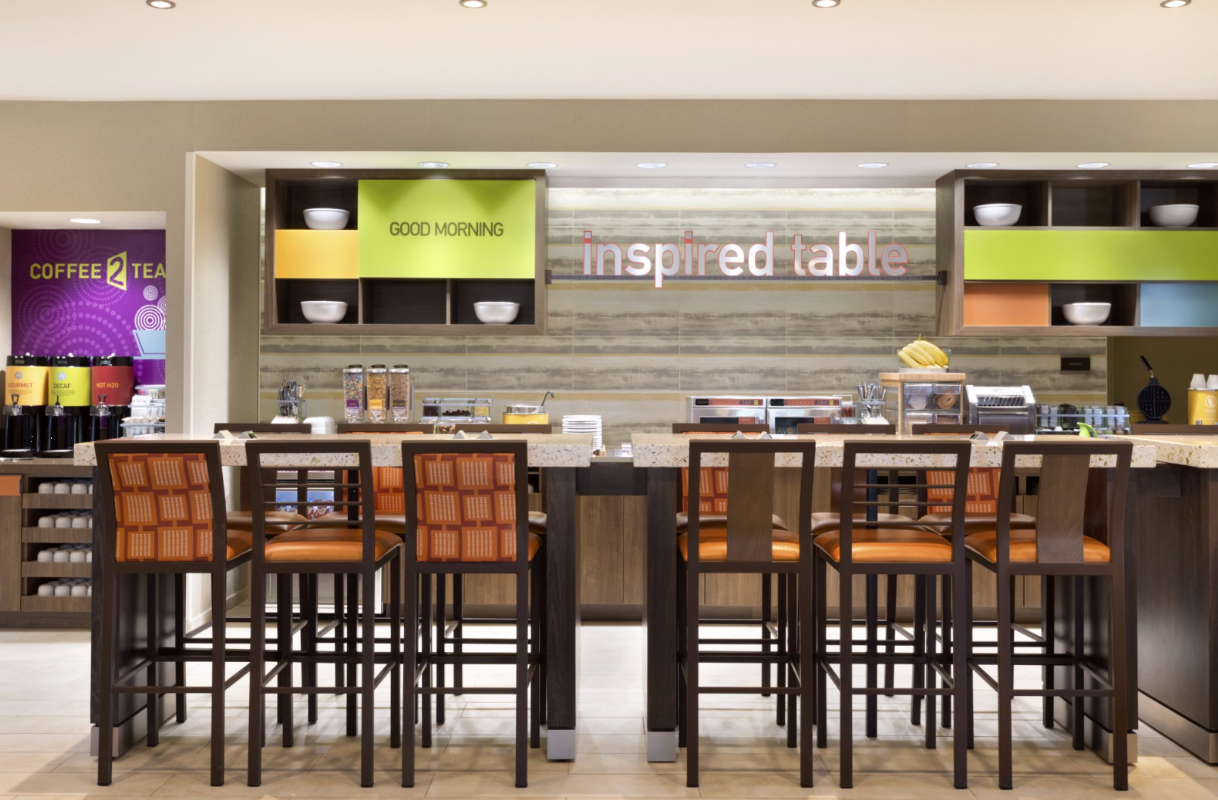 After a busy day, unwind with a swim in the heated outdoor saline pool…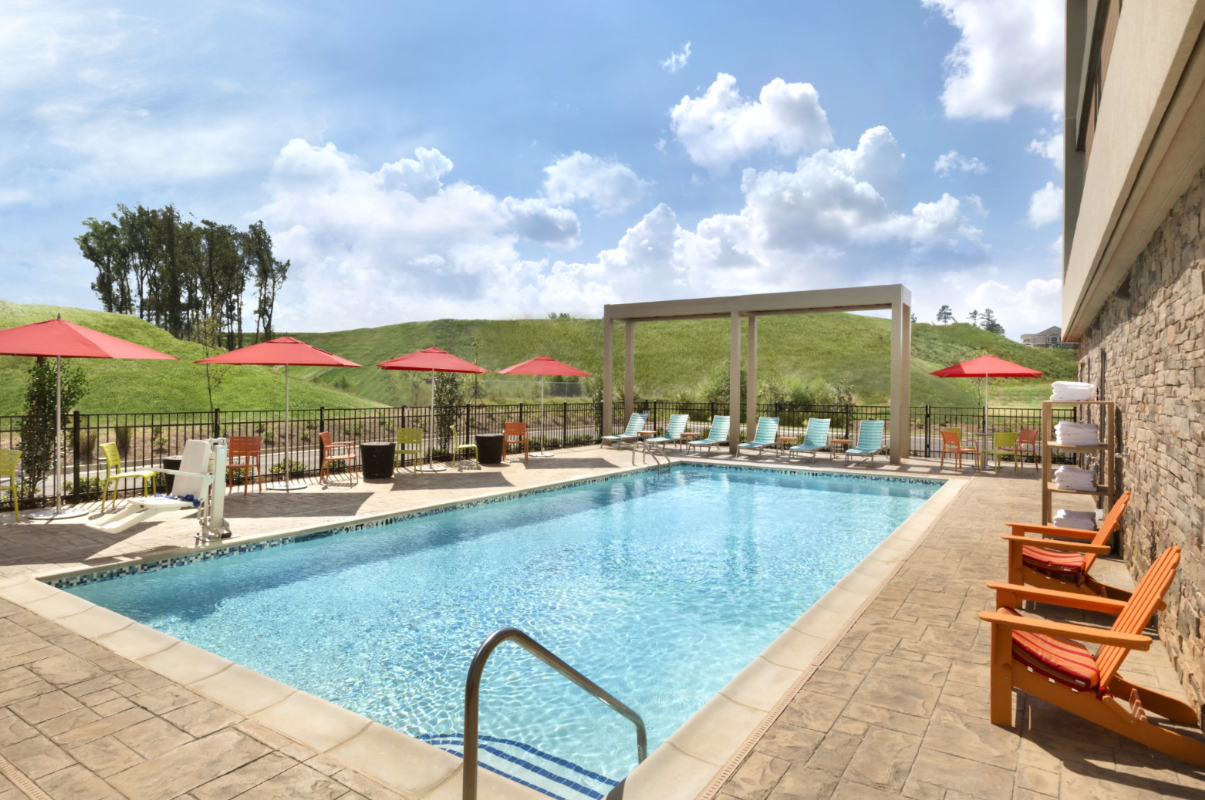 Or cozy up by the fire pit
on our outdoor patio!

Make the most of your time at our Spin2 Cycle Center, a combination laundry and fitness facility, and stock up on snacks, beverages and microwavable meals at our 24-hour Home2 MKT®.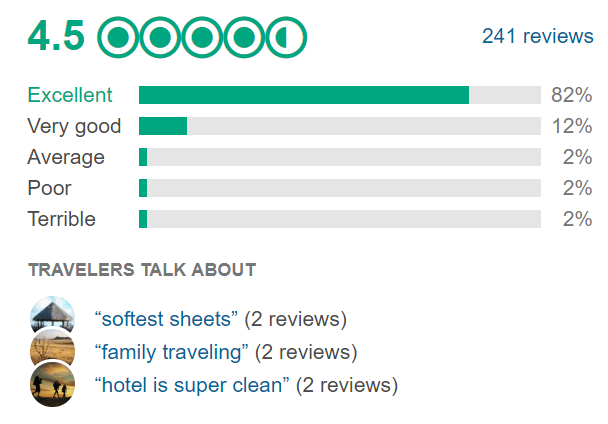 "Great Hotel!…"
Augusta, GA
Very clean hotel. Quiet area off road–very close to lots of food choices. Staff are same as when it opened. Always smiling and ready to help. Laura is very easy to work with to set up group events. Will stay here again and again.
"Overall hotel rating experience…"
Fresno, TX
The staff was superb & we experienced no issues during our brief stay! We would recommend other family & friends to use this hotel for business & pleasure trips. Simply loved all the amenities there also! Loved it!
"Great place…"
Mount Vernon, MS
Very clean and modern. Has several USB ports. Worth every penny. Will likely look for this chain when I travel and would stay here again if I'm back in this area. Definitely recommend. Nice rooms, good breakfast and an overall good experience.
"Great stay…"
Roswell, GA
Great staff here! Was there for roughly 2 weeks, and enjoyed it greatly. We had many late nights grilling around the pool, and the staff was very accommodating.
"Very nice…"
Canton, GA
This Home 2 hotel located outside Augusta is very nice and clean. The staff were friendly and made sure I was comfortable with my stay. This brand is very homey and I would stay more with the Home2 hotel. Thanks!
@Home2SuitesGrovetown
HOME2 SUITES-
GROVETOWN/FT GORDON
903 HUSK BOX WAY
GROVETOWN, GA 30813
(706) 251-9100

Photos from Home2 Suites By Hilton-Grovetown