Fort Gordon

Military Trusted Businesses
More on Paradise Animal Hospital
3998 Belair Road Augusta, GA 30909(706) 860-4544
www.augustaveterinarian
atparadise.com
Welcome to Paradise Animal Hospital!
ABOUT US:
Paradise Animal Hospital has been serving pets and owners throughout Augusta, GA, since 1987. Our family-owned and operated veterinary hospital is headed by owners Dr. Steven Knittel and his wife, Terha, who serve as the in-house doctor and office manager, respectively. Our staff members are on hand to assist your pet companions with routine and emergency service whenever needed.
We specialize in providing quality care for dogs and cats, but also offer service for many other types of animals including ferrets, rabbits, reptiles and various bird species. Contact us directly for more information on our hospital or services.
Our animal hospital is conveniently located in a low traffic area in a spacious natural setting with ample parking and easy access to the adjoining street. Stop by for emergency service or contact us today for an appointment.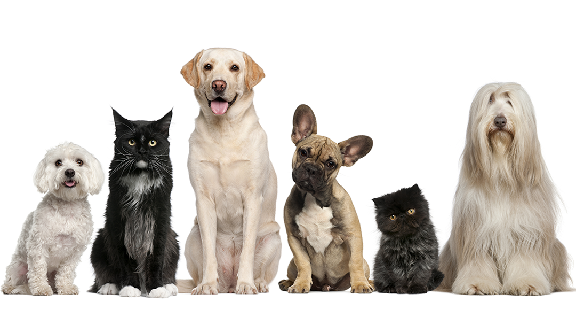 Emergency & Urgent Care
Pet Emergency?
Call us right away at (706)860-4544!
We have a veterinarian and personnel on duty 6 days a week who are trained and equipped to handle any urgent care your pet has. Usually an emergency team consists of at least one veterinarian and several technicians working together to save a pet's life. Emergencies can be things such as snail bait poisoning, hit by car, and chocolate ingestion. If you ever feel that your pet needs emergency treatment do not hesitate to call or come in immediately. If possible it is best to call before coming in so that a team member can advise you on your particular emergency.
We are also available for urgent care when the condition is not life-threatening. If you feel your pet needs to be seen before you are able to get an appointment, our veterinarians will work to "squeeze" you in between scheduled appointments. When you arrive, our receptionists will be able to give you an estimate on how long you may have to wait in order to be seen.
At Paradise Animal Hospital, we treat your pets like
the valued family members they are.
WHAT PEOPLE SAY ABOUT PARADISE ANIMAL HOSPITAL:
"I have 2 senior Scottie's. They both have their "issues". Dr. Knittle always discusses options. He and the whole staff are so patient and kind. I always feel like I'm the only one there. I highly recommend this clinic!"
"I have searched for just the right veterinary clinic since I moved here 4 years ago. Thanks to a friend I have found it! Paradise Animal Hospital is top notch from the ladies at the front desk, vet techs to their wonderful veterinarian! They take excellent care of my pet (not to mention my wallet)! Thank you so much."
"We have been taking our dog here for 3 years. The office staff are kind and gentle. The Vet (doc) is amazing. My husband and I worry about everything and we throw questions to him quickly. Today, we brought our kitten. We would give this office more than 5 stars if we could!"
Dr. Steven Knittel, DVM
Paradise Animal Hospital
3998 Belair RoadAugusta, GA 30909(706) 860-4544

www.augustaveterinarian
atparadise.com