Fort Gordon

Military Trusted Businesses
More on Trotter Orthodontics
Welcome to Trotter Orthodontics
in Augusta!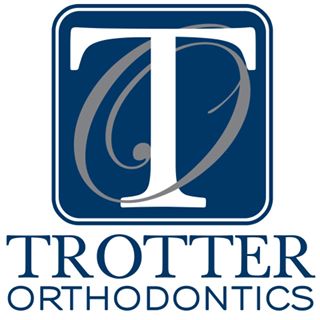 Over 30 Years of Service With a SMILE!
Meet Dr. T. Barrett Trotter
"My team and I love creating beautiful smiles and seeing the excitement of our patients and their parents when the braces are removed. It is very gratifying to know that the benefits of orthodontic treatment can be enjoyed by our patients for their entire life."
A native of Augusta, Dr. Trotter attended the University of Georgia and graduated from the Medical College of Georgia (MCG) School of Dentistry in 1973. Upon graduation he was elected to membership in Omicron Kappa Upsilon Dental Honor Society. After practicing general dentistry for six years, he returned to MCG for a two-year residency in orthodontics and has been in the private practice of orthodontics since 1981. Dr. Trotter participates in 60-70 hours of continuing education each year in order to provide the best and most efficient treatment techniques for his patients. He is also a part-time assistant professor of orthodontics at Georgia Health Science University.
Meet Dr. Paul G. Trotter
"We love being able to develop a friendship with our patients while they are in treatment! It's always exciting and rewarding to see patients reach the end of their treatment and see their new smile for the first time!"
Dr. Paul G. Trotter graduated from Episcopal Day School followed by Augusta Prep. He then earned his B.S. degree in Biology from Furman University in 2006. He graduated in 2010 from MCG School of Dentistry and received a certificate in Advanced General Dentistry from the University of Mississippi Medical Center in 2011. Dr. Trotter completed his specialty training in orthodontics and received his Certificate in Orthodontics from Georgia Regents University College of Dental Medicine in December 2013, and achieved Diplomate status with the American Board of Orthodontics in March 2014.

BOARD-CERTIFIED ORTHODONTISTS MEANS THE HIGHEST QUALITY PATIENT CARE!
Both Dr. T. Barrett Trotter and Dr. Paul G. Trotter achieved the highest standard in Orthodontics, earning Board Certification through the American Board of Orthodontists. The combination of experience and cutting edge technology which we provide means our patients enjoy unparalleled care in a state of the art environment.
OUR LEGACY
Reputation is everything, and our legacy is second to none. Don't take our word for it…look at our legacy of smiles. Former patients are bringing in their next generations to ensure that their legacies include a Trotter Orthodontics smile. We are nothing without our loyal patients, and we pride ourselves on our dependability that keeps you coming back. From our first patients over 30 years ago, to our newer patients who are achieving their perfect smiles today, it's that loyalty that makes us thrive. After all, the smiles on your faces are our best endorsements.
VISITS NOT APPOINTMENTS
At Trotter Orthodontics, you're not a stranger. We see our patients as family, and when you smile, we smile. You'll feel the difference as soon as you walk through our door. Have a game or piano recital coming up? We want to hear about it and add it to our slideshow! And parents, we never forget about you! We want your visit to be comfortable and relaxing. Grab a cup of coffee and relax in our comfortable reception area, catch up on email with our free WiFi, or brush up on Candy Crush on our iPads. We love hearing about what's going on at school and work, and we love seeing past patients drop in for a visit, much like visiting a friend's house! It's not an appointment, it's a visit with friends.
THE EXTRA MILE
We have two ABO Certified Orthodontists who collaborate to treat all of our patients. This allows each patient to receive more quality time from the orthodontist at each visit and feel secure in knowing your smile is in the most qualified hands.
We provide accurate quotes that are all-inclusive. There are no hidden charges or unexpected expenses.
We have treated several generations in many families, and many of our staff members have been a part of the treatment of each generation.
Our goals for patient care are to get the best possible result for the patient that will last for a lifetime of smiles. We want to see you become more confident as your smile transforms.
TWO CONVENIENT LOCATIONS TO SERVE YOU!
Trotter Orthodontics offers two convenient locations for our patients, an Augusta office conveniently located in the center of the CSRA with easy access to I-20, Bobby Jones Expressway and Washington Road, and an Evans office in Riverwood Plantation, convenient to Evans, Grovetown, Lincolnton and Appling.
525 Pleasant Home Road
Augusta, Ga 30907
(706) 860-2442
4101 Amberley Trail
Evans, Ga 30809
(706) 860-2442