Fort Stewart

Military Trusted Businesses
More on Carol Anne Hazelman – Keller Williams Realty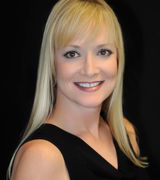 Carol Anne Hazelman, Savannah Area Realtor
Member of: Savannah Area REALTORS®, National Association of REALTORS®, Home Builders Association of Greater Savannah, SMC Sales & Marketing Council, REALTORS® Political Action Committee (RPAC), Women's Council of Realtors, Young Council of Realtors
ABR, Accredited Buyer Representative
CMRS, Certified Military Relocation Specialist
Distinguished Sales Society; 2017 Top 15% National Sales Silver Award, BHGREL; Better Sales Society; Legacy Sales Society
By combining a "client first" philosophy, great listening skills, deep local knowledge, marketing savvy and business professionalism I can help you sell your home or find a new home that perfectly matches your lifestyle! I'm proud to serve the Savannah, Georgia area.
I am a native of Georgia and grew up in Metter, which is a small town about an hour northwest of Savannah. I graduated from the University of Georgia and then lived in Atlanta for many years, but it was my love for the Lowcountry and my family that brought me back here. Savannah has been my home now for 17 years and I couldn't love it more if I had grown up here.
My professional background lends itself to extensive experience in outside sales and the sales process from start to finish, it's not the sale that motivates me, it's the people. I love meeting new people, interacting with them and helping them realize a goal or find a solution that really benefits them. My job is to connect with my clients and help them. When you keep clients first in your mind, everything just falls into place as it should.
I have always attributed my professional successes to the passion I have for what I do and the incredible relationships I've built along the way with customers, clients, and those I've worked alongside of; my mentors, coaches and friends.
I am 100% customer service focused, which allows me to do what I love the most. Assisting my clients in making well- informed, sound decisions is my first priority and leads to amazing end results: helping them successfully sell their homes and/or find the home of their dreams!
As part of Keller Williams Realty I will provide you with an excellent experience before, during and after your home buying and selling journey. With innovative technology, a unique set of tools and a household brand tied to my name, I am uniquely equipped to serve you with what you need most.
If you're a veteran, reservist, or an active military service person considering purchasing or selling a home, you may wonder where to begin. The process may feel overwhelming. The best place to start is to work with a Certified Military Residential Specialist (CMRS) REALTOR® such as myself. 
Every day of your military service career you serve this nation and protect this country. The commitment of CMRS REALTORS® is to honor and give back during your time of house hunting by serving you—our military personnel—and your families.
Testimonials
Who do you know that is in the middle of a military transfer this summer? I would love to help them. I'm a Certified Military Relocation Specialist – ready to serve our active duty, veterans and their families.