Joint Base Elmendorf – Richardson

Military Trusted Businesses
Mint Dental LLC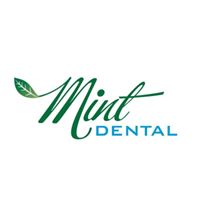 Welcome to Mint Dental, Anchorage's Preferred Family Dentist
Personal Attention You Expect. The Care You Deserve.
---
At Mint Dental, our Anchorage dentists care about the health of your smile. As a valued patient, you will receive the best dental care in Anchorage at prices you can afford. Located in midtown Anchorage, we are always available whether you need a routine cleaning or a root canal. We provide a full-spectrum of dental care including tooth extractions, IV sedation, cosmetic dentistry, emergency dentistry, open weekends, extended hours during the week and much more. Our Anchorage dentists care about you and your health, so choose Mint Dental.
From the moment you walk through our office doors, we will be focused on your comfort. From our warm and family-friendly office to our professional and caring staff, will go out of our way to ensure that you are completely happy with your oral health and smile.
We know you work hard to provide for your family. For that reason, we do what we can to make your dental care as affordable as possible. We accept almost all types of dental insurance as well as Care Credit to make it easy for you to obtain the dental care you need.
Mint Dental provides the highest level of care with the highest level of comfort. 
We offer extended hours Tuesday thru Thursday; and open Saturdays!  Call us today! 
2665 East Tudor Road, Suite 300
Anchorage, AK 99507
9076468672
Visit Website
Email Us
Hours
| | |
| --- | --- |
| Monday | 8:00 am - 5:00 pm |
| Tuesday | 8:00 am - 7:00 pm |
| Wednesday | 8:00 am - 7:00 pm |
| Thursday | 8:00 am - 7:00 pm |
| Friday | 8:00 am - 5:00 pm |
| Saturday | 8:00 am - 5:00 pm |
| Sunday | 12:00 am - 12:00 am |