Joint Base Elmendorf – Richardson

Military Trusted Businesses
More on The Alaska Dog Wash Resort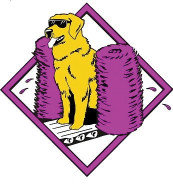 Alaska Resort offers top quality boarding, grooming, and daycare for your beloved companion. Rest assured that your pet will receive the highest of level of care while he or she is staying with us.
Boarding at Alaska  Dog Wash Resort
is fantastic fun for dogs! We realize no dog wants to be caged up or put in a run all day, so we provide a different kind of boarding experience. Here, dogs really get to be dogs. They get to play, run, jump, and sniff all day long. We have an indoor play area for cold or wet days, and three outside play areas for sunny days. Your pup will make lots of friends while you are away! This kind of boarding lets you go on vacation without worrying about your furry friend. If your dog likes people, but does not do well with other dogs, we can arrange to have your dog kept separate from the play group, and still get plenty of outside time.
Our doggie day care allows your dog to socialize and make friends while you are at work or otherwise engaged. Your pup will be happy and tired when leaving for the night after romping all day with his or her friends. Daycare lets dogs be around other dogs in a safe, controlled situation.  We monitor the dogs constantly, to stop any possible negative situations. Judging by our customers' dogs first thing in the morning, they just love coming back every day for more doggie fun!
When it's time for a haircut or bath we have a professional  on location most days throughout the week.  is essential to your pets well being, and he or she will truly appreciate it. Our groomer is experienced with all dog and grooming styles. We also offer grooming for cats!
We offer self-service bathing as well. See the rates and information page of our website for info.
Location:
1000 West 66th Court Unit B
Anchorage, AK 99518
907-868-3535
Photos from The Alaska Dog Wash Resort