Little Rock AFB

Military Trusted Businesses
More on Cabot Chamber of Commerce
Welcome To Cabot!

Cabot is the third fastest growing city in the state. It continues toprosper in the midst of today's ever-changing and often unpredictableeconomy. The City is the perfect environment for progress with astrategic location just minutes from the heart of Little Rock, the state's capital and largest city. Citizens can readily enjoy all the amenities offered by nearby Little Rock and can quickly come home to a family oriented lifestyle.
The city's population is balanced by longtime residents and eager
newcomers looking for a hometown that offers exceptional schools, a convenient location, progressive city leadership and a thriving business community.
With a sizzle of city and the quiet of country, Cabot provides zest and
appeal for many. Newcomers to the City have many options for their
choice of lifestyles.


The lively and growing city has more than 50 subdivisions that feature a selection of homes that will suit most lifestyles—single-family homes,townhomes, apartments, duplexes and garden homes. The area is home to people of many occupations. Cabot citizens and newcomers find comfort in the community that is touted for its exceptional schools, low crime rate, quality living and hometown values.


Shopping and dining choices in Cabot are plentiful. Boutiques, hardware stores, chain stores, drug stores, grocery stores, and numerous eating establishments provide citizens and visitors to the city with an assortment of dining and shopping experiences. Cabot is the hometown of choice to many military men and women and their families. Upon retirement from military life, many choose to stay in Cabot and make the city their hometown.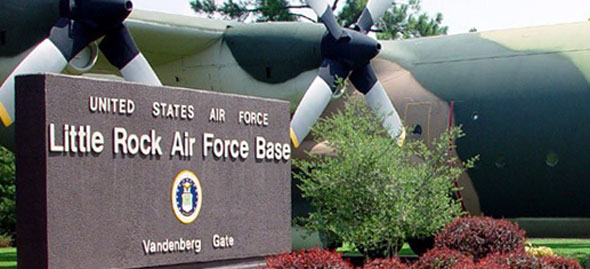 Little Rock AFB is the primary C-130 Hercules training base for the Department of Defense, training C-130 pilots, navigators, flight engineers, and loadmasters from all branches of the US military in tactical airlift and aerial delivery. It is home to C-130J aircraft, as well as the C-130 Center of Excellence (i.e., schools for C-130 crews). The host unit is the 19th Airlift Wing assigned to the Air Mobility Command 21st Expeditionary Mobility Task Force. The wing provides the Department of Defense the largest C-130 Hercules transport fleet in the world, supplying humanitarian airlift relief to victims of disasters, as well as airdropping supplies and troops into the heart of contingency operations in hostile areas.
At the Cabot School District.."It's about KIDS."
The Cabot School District is the seventh largest in the state and
encompasses much of northwest Lonoke County, including the cities of Cabot, Austin, and Ward. The community's focus on education is the
primary reason Cabot is one of the fastest growing cities in Arkansas.
As one of the top-rated districts in the state, the Cabot School District is comprised of neighborhood schools, including nine elementary schools (K-4), two nationally recognized Diamond Middle Schools (5-6), two
junior highs (7-8), a freshman academy (9), and a high school (10-12).
The Cabot School District is also home to the Academic Center of Excellence. ACE is an award-winning conversion charter school that offers a unique blended learning environment and flexible schedules for students in grades seven to twelve.

The opportunities for students at the Cabot School District are endless. Students in all grade levels are challenged daily with exciting curriculum and real-world experiences. Cabot High School offers a vast array of
career and technical courses, including construction, business, various medical and nursing courses, law enforcement, and AFJROTC. It's also
home to a state-of-the-art television broadcasting studio, animal science facility, metals and woodworking shop, and fully automated greenhouse.
High school students also have the option to choose from more than 160 electives, including forensics, debate, theater, dance, stagecraft, choir,
and an award-winning marching band. Cabot's Fine Arts program is
recognized as one of the most exemplary comprehensive programs in the state.
Cabot High School also offers an Advanced Placement Academy and
consistently produces a high number of National Merit Finalists. Every
year, seniors receive millions of dollars in college scholarships.


Facebook:
@CabotChamberOfCommerce
Twitter:
@CabotChamber


DON'T MISS OUT…


CLICK HERE TO SEE OUR
CALENDAR OF EVENTS!
Monday, Jan. 27th
6pm | Lonoke County Leadership Training | Lonoke Train Depot
7pm | City Council Meeting | Cabot City Annex
7pm | Lonoke Co. Republican Meeting | Cabot Public Library
Tuesday, Jan. 28th
12pm | Cabot Rotary Club Meeting | Colton's Steakhouse
2pm | Ribbon Cutting | Central AR Screening & Medical Services (Cabot Chamber of Commerce)
7pm | Planning Commission Meeting | Cabot City Annex
Wednesday, Jan. 29th
12pm | Kiwanis Club Meeting | Colton's Steakhouse
Thursday, Jan. 30th
11:30am | Cabot Chamber of Commerce Local Lunch | Tokyo Steakhouse
Friday, Jan. 31st
No Events Scheduled
Upcoming Events
Feb. 3 | Ribbon Cutting | J's Place of Cabot (12403 Hwy. 5 Ste. A Cabot) | 11am (click for details)
Feb. 4 | Business Expo and Employment Event | Cabot High School Cafeteria | 12:45pm (click for details)
Feb. 4 | Chocolate HELPs Fundraiser | Cabot National Guard Armory | 6pm (click for details) (sponsorship opportunity)
Feb. 13 | One-on-One Consultations | Conductor Office Hours | CCC | 1pm (click for details)
Feb. 24 | Cabot Cares Volunteer Fair | Veterans Park Event Center | 3pm
Mar. 3 | Bowling for Business | Allfam Bowling | 6:30pm (click for details)
Mar. 7 | Family Wellness Day 2020 | (click for details) (vendor opportunity)
Mar. 17 | Jacksonville/Cabot Joint Membership Luncheon | Jacksonville Community Center | 11:30am (click for details)
April 17-18 | Strawberry Fest | Downtown Cabot | Fri. 6p-9p, Sat. 9a-8p
What's Happening in Cabot is  co-sponsored by the
Cabot Advertising & Promotion Commission & the Cabot Chamber of Commerce.
For Info: 
501-843-2136
 o
r chamber@cabotcc.org

Cabot Advertising & Promotion Commission & the Cabot
Chamber of Commerce.
For Info: 
501-843-2136
 o
r chamber@cabotcc.org

110 S. 1st St.
Cabot, AR 72023
Phone: (501) 843-2136
Follow Us on Social Media