Little Rock AFB

Military Trusted Businesses
Scholl Law Firm
Attorney Scott A. Scholl
Scholl Law Firm, PLLC is a full-service law firm dedicated to providing service to our clients with a wide range of services. We know that life does not always present you with problems that fit in a narrow category. We are prepared to provide you with the service you need — whether you need an attorney for Family Law and Domestic Relations; Adoptions and Guardianships; Workers' Comp and Disability; Military Law; Criminal Law; Real Estate and General Civil Litigation.

Attorney Scott A. Scholl graduated from the University of Nebraska College of Law, which consistently receives a high ranking among U.S. law schools. Prior to going to law school, Attorney Scholl served in the United States Army and participated in the invasion of Panama in 1989. His military background allows him to understand the unique situations that members of the Armed Services face, both in regards to their relationship with family and with their legal affairs. Attorney Scholl has served a wide range of clients in Arkansas and has successfully represented military and civilian clients residing not only from around the United States but in Europe and Asia as well.
Attorney Scholl also handles appeals in those cases in which an error may have occurred in a trial court and has successfully argued cases before both the Arkansas Supreme Court and the Court of Appeals.
For the convenience of our clients, we now have offices in both Little Rock and Conway. Meetings and consultations may also be scheduled remotely via Apple Facetime or Skype.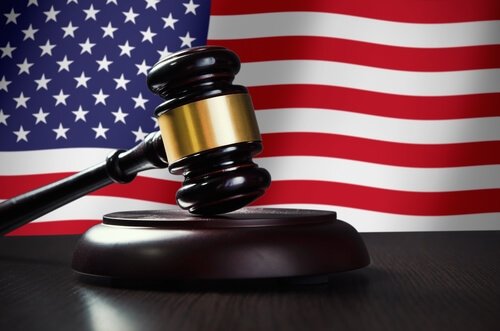 Arkansas Military Law Attorney
Experienced Military Lawyer Serving the Little Rock Air Force Base, Faulkner County, and Surrounding Counties
Top-Rated Family Law Representation for Military Families
Skilled Military Law Attorney Serving Faulkner and Conway Counties
The men and women of the U.S. Armed Services serve faithfully, making daily sacrifices to protect our individual and collective freedoms. Their level of dedication, perseverance, and sacrifice continually fuels our resolve to provide exemplary legal help for the challenges they face. At Scholl Law Firm, P.L.L.C., we answer the call of our nation's finest by providing trustworthy, full-service representation. Our firm responds to matters concerning the health and structure of the family unit, retirement benefits, discharge, and adverse military actions such as a court-martial. No matter what your concerns may be, we are confident that we can help you navigate your legal situation and help you to feel empowered throughout the process.
Attorney Scott A. Scholl is no stranger to conflict, having served honorably in the United States Army during the 1989 invasion of Panama. He genuinely understands the issues soldiers and their families go through. We handle a variety of matters for military personnel, civilian contractors, and their spouses throughout the Little Rock, Arkansas area. Our team is skilled at handling matters of family law, including:
Divorce – We provide full-scale divorce representation for complex and simple matters, handling military and civilian issues including division of military retirement benefits, property distribution, and spousal support.
Child Custody – We will fight to ensure that your child has the best possible environment as part of the divorce agreement. Making the right decision on custody is important; we will guide you at every turn.
Visitation – We work diligently to protect the visitation rights of the non-custodial parent. Our team understands the importance of the parent-child relationship, and we fight to protect those bonds.
Child Support – Your child has the right to receive monetary support. If you are concerned about the lack of support or feel that the amount is inadequate, we can help.
Bring your deepest concerns to our attention and we will begin to devise a strategic plan to address each matter. It is essential to hire an attorney who has firsthand knowledge and experience with handling military family law. Attorney Scholl has successfully represented military and civilian clients at home and abroad. When you need help navigating military affairs involving international concerns, Scholl Law Firm, P.L.L.C. stands at the ready.
Scholl Law Firm, P.L.L.C. stands by servicemembers and the civilian contractors who support them in every legal situation. We provide representation to handle military affairs and have successfully helped many clients find a peaceful resolution, order, and workable outcomes in the midst of complex options. We have the knowledge and experience to handle the following military legal matters, including, but not limited to:
Court-martial Proceedings
Administrative Discharge
Military Retirement
Reserve Retirement
Thrift Savings Plan
Survivor Benefit Plan
Servicemembers Civil Relief Act Claims
Our goal is to provide the kind of support that helps military personnel stay focused on the important tasks they must tackle every day. We focus on every aspect of your legal affairs so that you may keep your mind the mission at hand.
If you are a member of the Armed Forces, a military spouse, or a civilian contractor working with military personnel facing legal issues, please contact our office today at 501-588-3356 to set up an initial consultation. You can reach our Conway office at 501-205-8767. For your convenience, we also use Apple Facetime and Skype. We serve the areas of North Little Rock, Little Rock Air Force Base, Faulkner County, Conway County, and throughout the state of Arkansas.
As a veteran of the military service, Attorney Scholl recognizes the contributions and sacrifices made by the members of our Armed Forces, as well as those made by their families. Therefore, in appreciation of their service, Scholl Law Firm, P.L.L.C. is now able to offer a military discount to servicemembers and their families. When meeting with Attorney Scholl, please ask about the reduced fees offered to military clients.
OTHER AREAS OF PRACTICE:
Family Law / Domestic Relations
Criminal Defense
Civil Litigation
Appeals to the Arkansas Supreme Court & Arkansas Court of Appeals
RATINGS & REVIEWS:




Scholl Law Firm – Little Rock

111 Center Street, STE 1200
Little Rock, AR 72201
(501)588-3356
Scholl Law Firm – Conway
600 South German Lane, STE 101
Conway, AR 72034
(501)205-8767