NAS Jacksonville

Military Trusted Businesses
More on RE/MAX Bay Islands
Not your 'normal' Real Estate offerings?  RELAX & REJUVENATE on Roatan Island
https://www.roatan-realetate.com is hardly what you are used to when you check out the pages also advertising here. We are all about 'think different'.
U.S.  Military Personnel often have more of an adventurous spirit than the average American by the very fact that you have offered to serve your country, no matter where in the world that you are asked to serve.
Roatan Island may be a location that you are familiar with based on your possible deployment to this wonderful location.  This tropical location in the far Western Caribbean is exactly what you picture in your mind for a tropical location of your dreams, though I am pretty sure that you can already see that based on the photos on this site.
These islands were originally part of the British Empire. That being said they are mainly English speaking even though they are part of Honduras a Spanish speaking country. To me it is like traveling from Ontario Canada to Montreal, where as you drive down the road the signs on the highway gradually change from English to French. Same country, different languages.
Whether you may be thinking of a retirement, investment, vacation or relocation, Roatan Island has many times over the years been noted as one of the most affordable islands in the world..      It also is ranked as the #1 island in the world to live on. 
Modern real estate methodology is one of the most advanced in the Caribbean, Central and South America.
We are members of NAR (National Association of Realtors) and unlike most markets not only have an MLS (Multiple Listing Service), we have two of them that are open to the Public for you to search properties by desire, price, location and size.   RoatanMLS  & RoatanIslandMLS.     
Foreign ownership is both allowed and part of the Constitution of our country. We have our own escrow service and the most experienced Agents and Staff in the market
We have a saying in our company to show how important your knowledge is to us and to you. "RE/MAX Bay Islands turns savvy, informed clients into successful, Buyers, Sellers & Investors". This is not just a saying. We provide you with all the answers to all the questions that you may have.  Our Buyers FAQ page will provide most of the commonly asked questions and our "All You Need to Know" Video series.
Buyer benefits? Yes, there are many. Besides the location on a gorgeous island, that is a little over a two hour flight from the U.S. if actual relocation was in the thought process there are both Retirement and  for those of an entrepreneurial spirit there is a over $100,000 annual tax deduction from the IRS!
What will you do there?
All that you would love to enjoy. Besides the allure of living on a tropical island, some of the activities would include a great Pete Dye Design Golf course, (same Golf Hall of Fame Designer, Pete Dye), Diving, Snorkeling, both Flats Fishing and Deep Sea. Crystal Clear waters and a coral reef that surrounds the island. Check out other options on our 'sister' website 
Do you wish to see more Island Videos?  Check out a Geography Webinar and some home tours RIGHT HERE.
Two of the people in our company, myself & a Jacksonville REALTOR for 15 years) have our roots in NE Florida. I have been a resident of both locations for over 20 years, (though we visit JAX several times a year.
If you wish to check me out, I have a separate site for just that. CLICK HERE
The Military is known for its Vets being just the kind of neighbors we would like. Check us out and feel free to write, ask, question or voice any concerns you wish to.  If we can assist, we are there for you!
ONE LAST THING!  We support a NGO Servicing VETS with PTSD known as WARFIGHTER SCUBA.  Even if you are not interested in Real Estate but were curious enough to read this far please visit them here.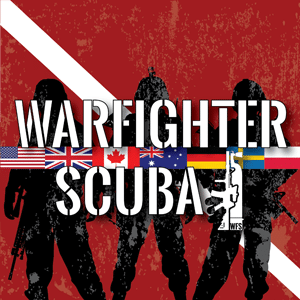 Larry Schlesser
Photos from RE/MAX Bay Islands
Follow Us on Social Media