NAS Jacksonville

VA Lender
First Florida Financial
Military Moving You to the First Coast?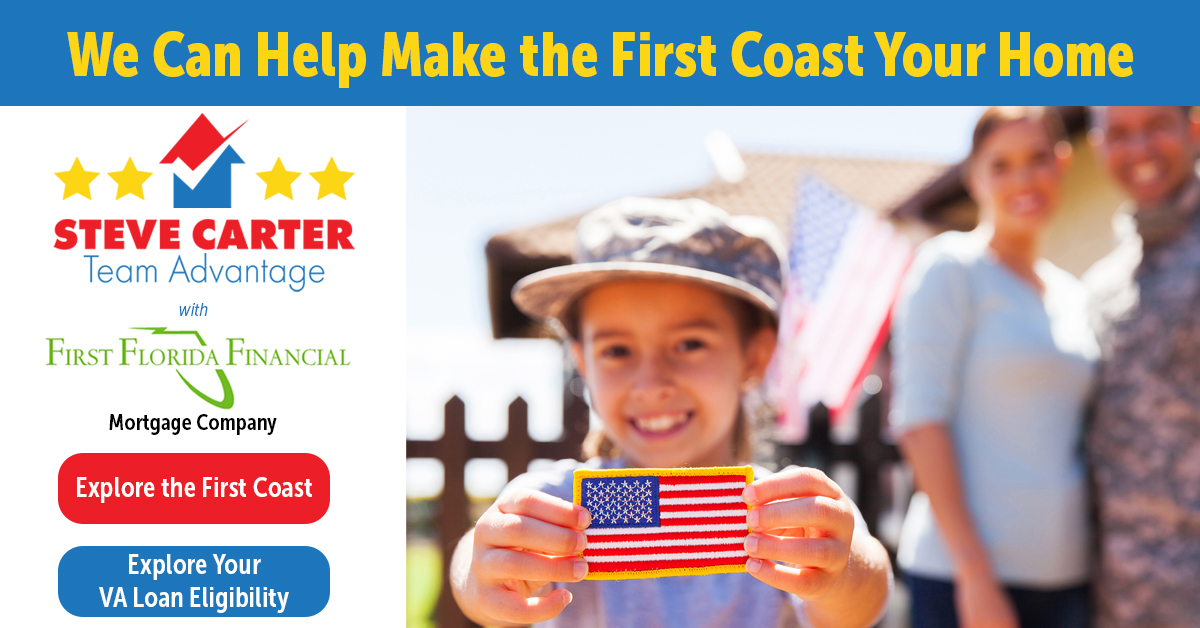 Hi. I'm Steve Carter.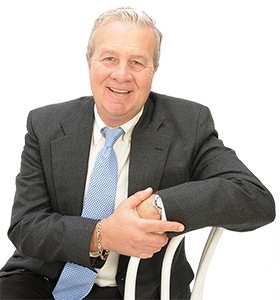 I'm a long-time resident of Jacksonville and a well-known local expert on VA Lending. If you're moving here soon, let me be the first to welcome you.
My team and I are mortgage professionals dedicated to helping our local military members establish a solid foundation on the First Coast through homeownership and smart lending decisions.
Our team includes former military members well acquainted with your situation.
We're not a call center. When you call us, you'll work with the same set of VA loan experts from start to finish. You'll have our personal attention from your first call. We listen to learn what you want, when you want it, and how.
We'd enjoy meeting you and learning how we can help you make this area your home.
My License Number: 392021
Explore the First Coast
We love living in the Jacksonville area. From miles of beautiful beaches to scenic inland communities, this area can accommodate almost any lifestyle and home budgets.
My team and I have compiled helpful links and information to area services to help get you started on making the First Coast area your home. Please let us know if you find this resource helpful.

Explore the Power of Your VA Home Loan Benefit
We've Helped Countless Military Families Buy & Refinance Their Homes using their VA Loan benefits. And the benefits are significant! No money down. No private mortgage insurances necessary. Plus you've earned these benefits for life.
We're ready to lend our expertise and help you enjoy this extraordinary opportunity you've earned. We'll find loan terms best suited for your situation, not just for today, but tomorrow as well. Plus we'll educate and guide you throughout the process.

THE COMPLETE GUIDE TO VA HOMELOANS
WHAT IS A VA LOAN?
The VA Loan is a federal loan offered to veterans, military members and qualified military spouses created to help families purchase or finance their home during the home buying process. It is a government-backed loan guaranteed by the U.S. Department of Veterans Affairs (VA). Each loan is issued by a qualified VA lender that determines the rates, terms and conditions of the loan based on VA rules and guidelines.
The VA Home Loan was created in 1944 by the United States government to help returning service members finance and purchase for their families without needing excellent credit or a down payment.
Due to the housing market crisis that happened between 2008 and 2012, traditional home loan lenders have made it more difficult to qualify for a home loan. VA Home Loans makes it easier for qualified service members to qualify for loan programs with very strict qualifications.
VA LOANS
$0 No Money Down 
Qualified borrowers can take advantage of a VA loan without putting down a down payment.
No PMI 
Federal Loans do not require Private Mortgage Insurance, reducing the overall costs associated with the loan.
Competitive Interest Rates 
Lenders have more freedom to offer lower interest rates to home buyers due to being backed by the federal government.
Less Requirements 
In general, you can qualify for a VA Loan with fewer requirements, making it easier to get approved.
TRADITIONAL MORTGAGES
Up to 20% Down
Qualified borrowers are required to put down a payment of up to 20%.
PMI (Insurance Required)
Private Mortgage Insurance is required for any home buyer that finances 80% or more of their home.
Higher Interest Rates
Without any government guarantees, interest rates are usually higher to compensate for additional risks.
Standard Qualification Procedures
All standard approval procedures must be followed which makes it more difficult for a homeowner to qualify for financing a home.