Wright Patterson AFB

Real Estate Agent
Jill aldineh – RE/MAX Victory
Interviewing real estate agents is one of the most important steps you can take before buying or selling your property. Your Realtor should have the highest level of expertise in your local market.
Jill Team's unique approach has helped us build a remarkable track record. Working as a cooperative team with every client allows us to offer a wide range of unique skills, including:
Decades of negotiation experience
Extensive knowledge of real estate and marketing trends
Custom-developed software that gives you the most comprehensive Internet marketing and research tools available
Professional staging and photography
Construction and renovation knowledge and referrals to reliable tradespeople
Full-time administrative support
 Jill Aldineh (Team Leader): With many years of experience in real-estate sales, Jill will negotiate every contract to make sure our buyers and sellers receive the strongest representation. Jill has been consistently recognized as one of the Miami Valley's top 1% of realtors by Dayton Realtors, Inc
Tel: (937) 689-2858
Email: Jill@JillTeam.com
Kathryn Dixon (Licensed Realtor): Jill's daughter, Kathryn, has been in the real-estate field for five years. As a buyers' agent, Kathryn draws on her background in construction to answer buyers' questions and help them make informed decisions.
Tel: (937) 689-8804
Email: Kathryn@JillTeam.com
Lisa Feltman (Licensed Realtor/Administrator): Lisa is involved in every transaction, from the moment a contract is signed through the closing. She orchestrates meetings, stays in constant communication with our clients, and makes sure every contract runs smoothly.
Tel: (937) 301-9211
Email: Lisa@JillTeam.com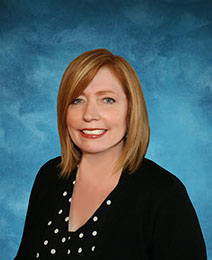 Brenda Hess (Licensed Realtor): With a BS in interior design from the University of North Carolina, Brenda is skilled in staging homes and preparing them for showing. Brenda's mission is to "find buyers the homes of their dreams."
Tel: (937) 477-7059
Email: Brenda@JillTeam.com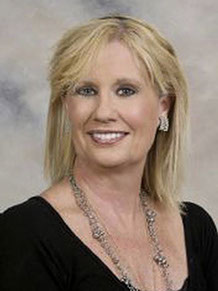 Gayle Wells (Licensed Realtor): The newest agent to join our team, Gayle is the owner of a successful estate-sale business.  She is sensitive to the emotional upheaval of downsizing and specializes in helping clients deal with years of accumulated clutter!
Tel: (937) 938-0883
Email: Gayle@JillTeam.com
Lookup properties



Chat with us,
powered by LiveChat

Real Estate Agents
1. Find an agent who works with military personnel – When it comes to finding someone with the right knowhow to help you with real estate, nothing beats firsthand experience. As military personnel, veterans, or their family members you have specific needs and benefits that require consideration and understanding. Having a real estate agent who's dealt with situations exactly like (or at least close) to yours will make any property rental or purchase go as smoothly and simply as possible. Your best bet in making sure an agent has the knowledge you need is to find one who's earned a Military Relocation Professional (MRP) certification from the National Association of Realtors.
2. Make sure an agent knows your specific timeline – Military orders are rarely, if ever, flexible in any way, so the timeline of your or your family's next move is pretty much set in stone. Moreover, most orders requiring a relocation (either PCS or short term) arrive a few months, at the most, before they take effect. So your moving timeline is typically both very short and extremely rigid. Let any agent you speak to know when and where you need to move in or out from the very start of your interaction. That way you both know right away if they can get what you need done in time or if you have to keep searching for an agent who can.
3. If you're looking into a VA loan, use an agent who knows the process well – VA loans are a great tool for veterans and their families looking to realize their dream of home ownership. But it, like nearly any loan process, can be a complicated one. And it's definitely something you want to get done the right way. Just as you should use a Military Relocation Professional (or similarly qualified agent) to help you move between bases, find an agent with previous VA loan experience to help you with yours. Someone who's gone through the process of helping a client get their certificate of eligibility, obtain their loan from a VA approved lender, and purchase their dream home will be well-equipped to help you do the same.
4. A good agent will listen to exactly what you want and work hard to find it – When it comes to real estate transaction, your agent is the expert but you are the customer. And, as the old saying goes, the customer is always right. Your realtor's job is to make sure you get exactly what you want in the easiest, fastest, most cost effective way. So you want one who pays close attention to your requirements, finds answers to all your questions, and does their utmost to get you the sale, rental, or purchase you need.