673d Force Support Squadron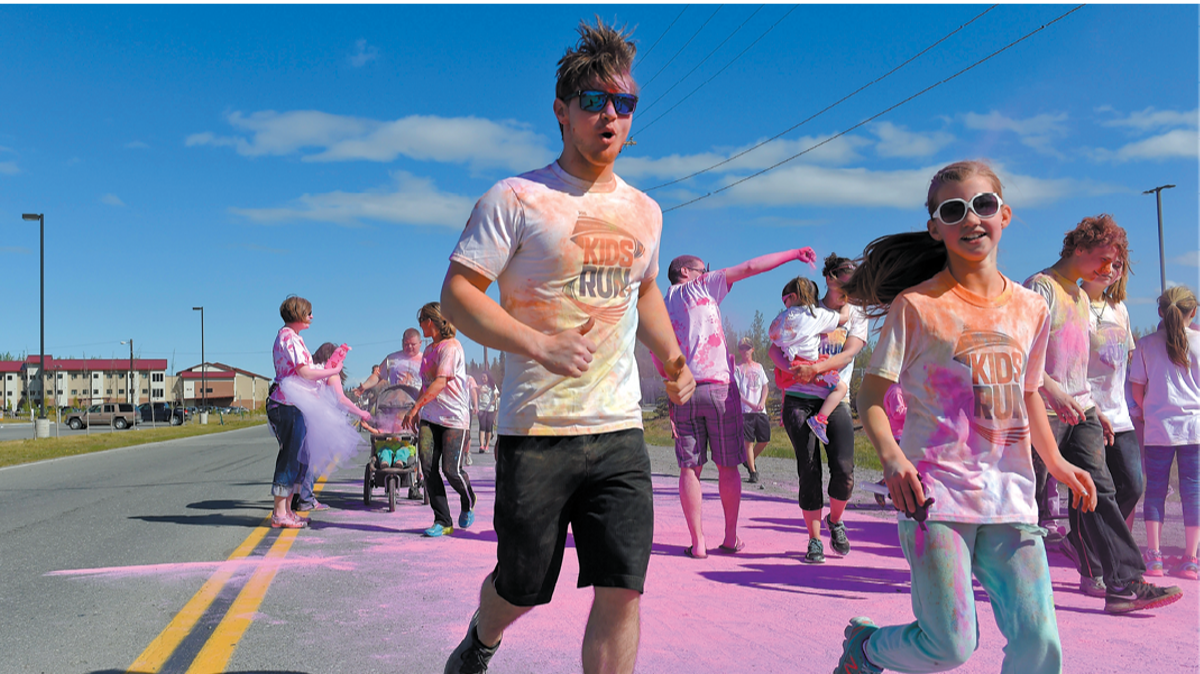 The 673d FSS hosts many programs and activities for the JBER community. Regulations allow all active-duty members, retired, Reserve, Guard members and Department of Defense and nonappropriated fund civilians as well as all family members the opportunity to use all JBER facilities and programs. Some contracted entities are also authorized to use the facilities by the JBER commander. The 673d FSS consists of the Manpower and Personnel Flight, Sustainment Services Flight, Warfighter and Family Services Flight, Force Development Flight and Community Services Flight.
The Manpower and Personnel Flight includes the Human Resources Office (HRO), Manpower Office, Army Military Personnel and the Air Force Military Personnel Section (MPS).
The Sustainment Services Flight includes Lodging, Elmendorf Fitness Center, Buckner Physical Fitness Center, the Aquatic Center, Food Operations and Laundry.
The Warfighter and Family Services Flight includes Child Development Centers, the Military Child Education Program (School Liaison Officers), Outreach Programs (Family Child Care, Central Registration and Outreach Programs), Youth Programs (youth and teen centers, SKIES and SAP), Military & Family Readiness Centers (MFRC), the Air Force Transition Center (AFTAC), the Soldier for Life-Transition Assistance Program (SFL-TAP) and the Wounded Warrior Assistance Program.
The Force Development Flight consists of Air Force Education and Training, the library and Professional Development.
The Community Services Flight includes Outdoor Recreation Equipment Rental Centers, Outdoor Adventure Programs, Hillberg Ski Area, Otter Lake Recreation Area, Warrior Xtreme Paintball Course, Information, Tickets and Travel, two family recreation campgrounds (Black Spruce and FamCamp), Paradise Cuts, Paradise Cafe, Polar Bowl, Moose Run Golf Courses, Arctic Oasis Community Center, Warrior Zone Community Center, PermaFrost Pub, Otter Lake Lodge, Six Mile Chalet, Trap, Skeet and Archery Range, Aero Club Flight Training Center, and the Arts and Crafts Center, which includes framing, an auto hobby center, ceramics, resale and an engraving program.
Military and Family Readiness Centers

The Airman and Family Readiness Center, JBER-E, is in Bldg. 8535 (Log Cabin), 907-552-4943, and the Army's, JBER-R (ACS), is in Bldg. 600, A-139, 907-384-1517. Their mission is to support readiness and unit retention by helping individuals and families adapt to the demands of military life and by assisting unit leadership in responding effectively to family needs. The staff provides programs and services designed to help families meet the challenges of military life in Alaska.
JBER has one of the most active Key Spouse programs in the U.S. Air Force. With more than 100 Key Spouses actively involved, this group meets and trains frequently. These Key Spouses are a valuable resource for commanders and first sergeants, ensuring that information is available to meet the needs of Air Force families at JBER.
The Hearts Apart Program provides support to families whose military member is deployed or serving a remote tour. Hearts Apart offers information and referral, personal support and group activities.
The MFRC's Employment Education and Skills Development programs are among the best in the military. A comprehensive employment assistance program provides information and extensive referrals to the local job market, a career interest survey and a top-notch resume assistance service. Additionally, spouses can attend a number of employment seminars on everything from interviewing techniques and professional job search skills to navigating the federal government's employment site, USAJobs.
The Air Force Transition Assistance Program (TAP) and the Soldier for Life-Transition Assistance Program (SFL-TAP) are designed to help active-duty people retiring or separating from the military. In addition to employment concerns, TAP counselors can assist with information on benefits and entitlements and provide links to an established network of agencies in the local area. Working closely with the Alaska Department of Labor and Workforce Development and the Department of Veterans Affairs, TAP helps veterans get the right information when they need it.
The MFRCs also maintain a state-of-the-art resource center. The resource center provides computers and laser printers for clientele to use during all aspects of a comprehensive job search. It is equipped with resume software; application software with information for both federal and state employment; job search software including America's Job Bank; and other resources. Help is available for using the hardware and software.
The Volunteer Resource Program provides centralized recruitment, training and recognition. Family members wishing to volunteer can meet with a staff member who will help them review options and who can provide information on the wealth of volunteer opportunities on JBER and in the local community. Volunteer coordinators also assist supervisors with volunteer placement and problem-solving.
The Air Force Aid Society (AFAS) Program is also in the center. AFAS offers loans and grants to help Air Force members meet the basic needs of day-to-day living and emergency situations. The program also offers loans and grants for special circumstances, including permanent change of station relocation and scholarships for family members.
The MFRCs also play a crucial role in base readiness by helping service members and their families, Department of Defense civilians and their families prepare for and cope with deployment, extended temporary duty and remote assignments.
The Information, Referral and Follow-up (I&R) Program inprocesses and outprocesses all newcomers, provides individual and family assessment and assistance, provides information about community resources and outreach assistance, and offers help in problem resolution.
The I&R staff can help clients find answers to unusual problems or locate information that is not readily available.
The Mobilization and Deployment (M&D) Readiness Program is managed by the Family Readiness manager and staff to promote well-informed, self-sufficient and confident Army families, reducing their stress and isolation by linking them quickly with their new community.
The M&D program manager is the primary support person for Family Readiness Group (FRG) training, coordination and liaison. The FRG is a primary communication bridge between unit commanders and family members. The program coordinator presents both regularly scheduled and special rear detachment operations training, mobilization and deployment briefings, and other special programs for Soldiers and family members. Mobilization and Deployment provides support and resources for rear detachments during deployments.
The M&D staff also promotes self-reliance by educating service members and their families about preparing families for deployment. Unit family readiness groups and rear detachment commanders are given information and training on strategies for coping with military separation.
The M&D staff provides assistance in preparing units for deployment such as briefings and information on community resources, financial preparedness, maintaining family relationships and what to expect when the deployed Soldier returns home.
The Armed Forces Family Team Building Program manager and master trainers inform family members about the military, allowing Service members and families to improve their local community. They work closely to strengthen the overall readiness of the force, teaching and promoting personal and family readiness through progressive and sequential education for everyone from newcomers to seasoned veterans. Topics vary from military customs and courtesies to leadership skills and group conflict management. Soldiers can earn promotion points by completing AFTB training in a combination of online and classroom settings.
The Joint Family Action Plan (JFAP) Program gives grassroots support to service members and their families. They work to raise issues as far as Headquarters, Department of the Army; Headquarters, Department of the Air Force; and Congress to change laws to improve the quality of life and community well-being when circumstances, finances and regulations block changes that could benefit the local installation. Most local JFAP issues are resolved through the local program; those that are not are forwarded up the chain of command as necessary to achieve resolution.
The MFRCs are the base focal point for Relocation Assistance. Staff members provide guidance on relocation concerns and provide information including crossing the Canadian border, traveling across the United States and getting established in Alaska or future locations. The MFRCs also have loan closets equipped with household items for temporary loan to relocating members waiting for delivery of their household goods. The program also provides an outstanding Joint Newcomer's Orientation for service members and families arriving at JBER.
The MFRCs also boast great Financial Readiness Programs providing information and education on financial matters. Individual consultation and classroom seminars are offered that include budget counseling, debt liquidation and credit information, consumer education and checkbook management assistance. Consumer assistance with handling deceptive, illegal or unethical business practices is also available. Financial Readiness training is also provided to all First-Term Service members. Family members are encouraged to attend.
The Exceptional Family Member Program (EFMP) provides social services support, information and advocacy to family members with special needs. EFMP links exceptional family members to proper services and, upon departure, screens them again to ensure proper services will be in place at the next duty station.
The EFMP managers advocate for and provide direct casework services to EFMP clients and follow up with them and their service providers to ensure they are receiving appropriate services. The manager maintains up-to-date and accurate information on available resources and assists EFMP clients to prepare for their next duty assignments.
Military and Family Life Consultant Program (MFLC): Need to talk? Is something different? Feeling out of control? MFLCs are available to provide short-term confidential assistance to service members and families. Call 907-382-8909 or go to www.dmva.alaska.gov/family/MFLC for information or assistance.
Army Emergency Relief (AER): The AER program falls under Army Support Activity. Call 907-384-7478 or go to http://myarmybenefits.us.army.mil/Home/Benefit_Library/Resource_Locator/Alaska.html for information.
Child and Youth Programs

Warfighter and Family Services Flight provides an extensive Child and Youth Program for dependent children of authorized families.
Child Development Centers:
Denali, at 7377 15th St.
907-552-8304
Katmai, at 7181 11th Ave.
907-552-5113
Kodiak, at Bldg. 6, Chilkoot Ave.
907-384-1510
Sitka, at 6376 15th St.
907-552-6403
Talkeetna, at Bldg. 11, 2nd St.
907-384-0686
All five centers have year-round programs and are equipped with large playgrounds, classrooms and kitchens used to serve breakfast, lunch and afternoon snacks. All child development centers are accredited by the National Association for the Education of Young Children (NAEYC).
The centers, through the skills of caregivers using the highest quality child care, focus on development of the "whole child." They provide many hands-on activities with an emphasis on child-initiated play experiences. The centers participate in the USDA food program and provide nutritious meals and snacks for the children. Infants are provided formula (specific brands only) and baby food through the food program. Reservations may be made at the centers for hourly and daily care on a space-available basis. Children with special needs are mainstreamed case-by-case into the child development programs, based on individual education plans.
A Part-Day Preschool Program is available for children 3 to 5 years old. For more information, call Kodiak Child Development Center at 907-384-1510.
For information on securing child care in one of the licensed Family Child Care homes on base, call the Family Child Care office at 907-552-3995. You can obtain the current list of licensed Family Child Care providers at several locations around the base including the Military & Family Readiness Centers, the Child Development Centers, the Arctic Oasis Community Center and the FCC office. The list is updated monthly. The FCC program is always in need of people who can provide care during weekends, evenings and swing shifts and care for children with special needs. If you are interested in becoming a licensed child care provider, call the FCC office for more information.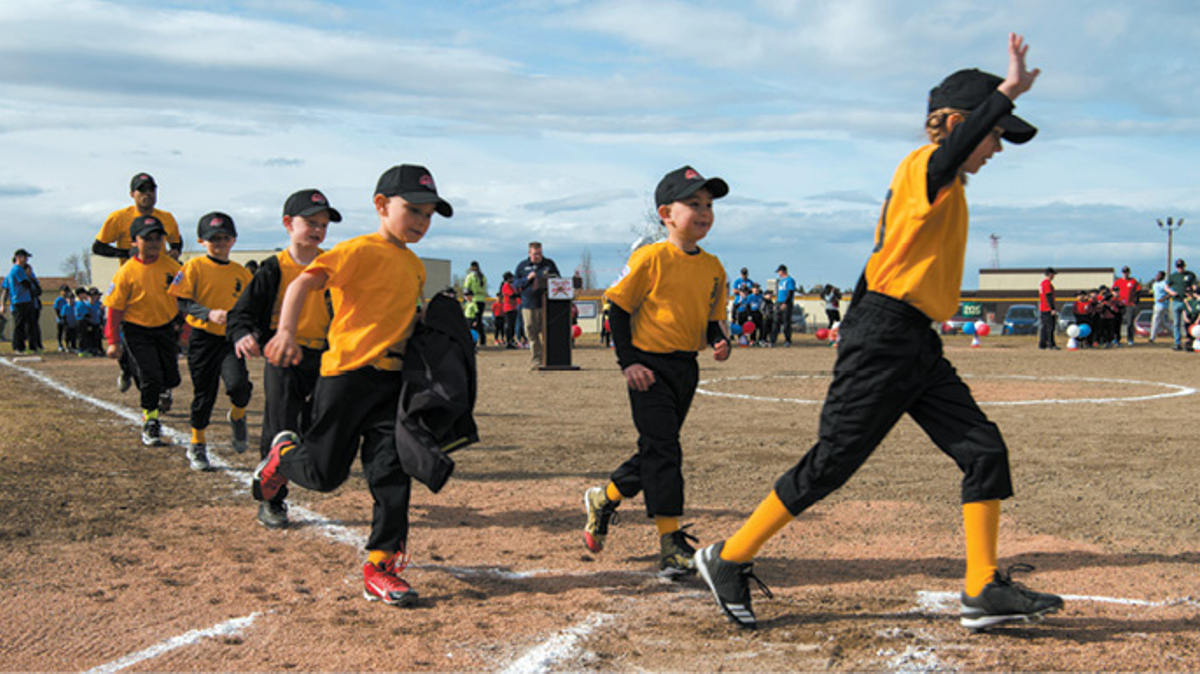 YOUTH PROGRAMS
The JBER Youth Program mission is to assist DOD military and civilian personnel in balancing the competing demands of the accomplishment of the DOD mission and family life by managing and delivering a system of quality, available and affordable programs and services for eligible children and youth. Active-duty military personnel and DOD civilians perform their duties more effectively and with confidence knowing that their children are in good care. Diversified Youth Programs provide opportunities for youth to develop their physical, social, emotional and cognitive abilities and to experience achievement, leadership, enjoyment, friendship and recognition.
All youth activities require a valid Youth Programs membership. In addition to paying the membership fee, the parent or guardian must complete a Youth Activities Application (AF Form 88) and/or applicable registration forms. Membership must be renewed annually.
Nonmembers may use Youth Programs facilities as a guest for a maximum of five visits before becoming a member. Guest passes are not valid during school holidays/breaks or special events; additional nonmember rates will apply for these activities.
YOUTH AND TEEN CENTERS
Kennecott, at 6104 Carswell Ave.
JBER-Elmendorf
907-552-2266
Two Rivers, at 297 Sixth St.
JBER-Richardson
907-384-1508
JBER Youth Programs are affiliated with Boys & Girls Clubs of America and 4-H. Recreational and educational programming focuses on four core areas: sports, health, life skills and technology. The Teen Center Programs are located in the Youth Centers and offer leadership development, employment skills and service learning opportunities in a positive environment; the Kennecott Center's sound-proof music center has been recently renovated.
Youth Sports and Instructional Programs are hosted in various locations throughout our joint base and include baseball, flag football, basketball, cheerleading, indoor and outdoor soccer, girls' softball, gymnastics, dance and taekwondo. The Youth & Teen Center programs also include computer and internet access, opportunities to earn money for college, field trips, dances, specialized clubs, arts and crafts, photography, foreign language instruction, games, holiday activities, communitywide events and much more.
SCHOOL-AGE CARE PROGRAMS
SAC Programs are a full-service child care program for children in kindergarten through sixth grade, providing service before and after-school hours. The School-Age Program adjusts to a full day program during winter, spring and summer breaks, and in-service days. The School-Age Programs offer a wide range of physical as well as quiet activities. Power Hour, homework assistance, library and computer labs are available. STEM programs, leisure and recreation, theater and arts programs are offered as well as fun field trips. There is something for all ages and interests.
Ketchikan School-Age Care Program is at 7163 11th St. on JBER-Elmendorf. Call 907-552-5091.
Illa School-Age Care Program is at Building 36100 on the corner of the Grady Highway and Arctic Valley Road on JBER-Richardson. Call 907-384-1068.
OUTREACH SERVICES
Outreach Services offers child care support services for families and agencies of the community. For safety and health purposes, children and youths of all ages must enroll before using this service.
Staff members are available to help parents determine which programs can best meet their family needs. For parents needing off-post child care, staff can offer information and referral services.
For information regarding enrollment procedures or any other OS information, call 907-384-7330. Children with special medical or educational concerns are referred to the Special Needs Assessment Accommodation Process before being allowed to attend CY programs. The primary function of the SNAP team is to ensure each child is placed in the environment that most appropriately meets all of his or her needs. Special emphasis is placed on providing consistent care for each child in a safe, healthy and nonrestrictive environment. Parents are invited to attend and participate in the team meeting scheduled to review the child's needs. The EFMP coordinator and the Army Public Health nurse are integral members of this team.
Short-term alternate child care programs and special child care openings can be made available to meet the surge child care needs of the community. Surge care is provided when an excessive number of children need care during a specific time period, such as during a community meeting like the Army Family Action Plan conference or during a special unit function.
The OS director will work with the unit or agency to meet special unit child care needs during most functions, such as a unit ball or field day. For information, call the OS director at 907-384-7483.
Fitness Facilities

JBER-ELMENDORF FITNESS CENTER
The spacious 107,000-square-foot fitness center at 9510 22nd St. offers three full-length basketball courts, six racquetball courts and a weight room that includes weight machines, plate-loaded benches and dumbbell sets from 5 to 150 pounds. There are three specialized training areas with treadmills, cross-trainers, upright and recumbent bikes, and stepmills and steppers.
An 1/8th-mile indoor running track with Olympic-quality running surface and banked corners was added with the renovation. The track has been certified for physical training testing. Aerobic conditioning can include classes in spinning, circuit training, kickboxing, water aerobics and step aerobics, yoga, fit ball core conditioning and Pilates. The men's and women's locker rooms have stadium lockers with lockable areas to secure valuables, and there are saunas in both locker rooms.
The fitness center is also the point of contact for intramural, extramural and varsity sports. The center has a 25-yard, seven-lane swimming pool for lap swim times. Outdoor fitness facilities include a football and soccer field and two softball fields. Call 907-552-5353 for more information.
Elmendorf Fitness Center hours are 5 a.m. to 10 p.m. Monday through Friday, 9 a.m. to 7 p.m. Saturday and Sunday, and 10 a.m. to 6 p.m. holidays and family days. For the pool, lap swimming is scheduled 5:30 to 7:30 a.m., 11 a.m. to 2 p.m. and 4 to 9 p.m. Monday, Wednesday and Friday; 5:30 to 9 a.m., 9:30 to 10:30 a.m. (limited lap), 11 a.m. to 2 p.m., 4 to 5 p.m. and 7:30 to 9 p.m. Tuesday and Thursday (limited lap); and 11 a.m. to 3 p.m. Saturday, Sunday and holidays.

JBER-RICHARDSON BUCKNER PHYSICAL FITNESS CENTER
The Buckner Physical Fitness Center, Bldg. 690 at Sixth and D streets, offers a six-lane, 25-yard, indoor swimming pool with a 3-meter platform, 1-meter diving board, water slide, hot tub and an aquatic center. The pool has open swimming, swim classes for adults and children including water aerobics, a master swim team, lap swim, and military training-related activities. It also has three basketball and volleyball courts, two racquetball courts, circuit-weight training areas, a free-weight area and cardiovascular exercise machines. Sauna and steam rooms are available in both men's and women's locker rooms, and certified personal trainers are available on a fee basis.
The sports office's complete intramural sports program for Soldiers includes events for men and women in the annual Commander's Cup competition. The fitness center operates year-round and includes popular seasonal sports such as flag football, basketball, softball, soccer, volleyball, racquetball, swimming, broomball and more.
For more information, call 907-384-1308 (front desk), 907-384-1304 or 907-
384-1312 (sports office), or 907-384-1301 (pool office).
The fitness center is open 5 a.m. to 9:30 p.m. Monday through Friday, 8 a.m. to 6 p.m. weekends and 9 a.m. to 7 p.m. holidays. Call 907-384-1302 for lap swim hours and 907-384-1309 for Aquatic Center Hours.
EAGLEGLEN FITNESS PARK
Cross-country skiing enthusiasts will find about 11.5 miles of marked, groomed cross-country ski trails in the winter for the Fit to Fight Cross Country Ski Program. Skis are issued at the park clubhouse free 10 a.m. to 2 p.m. seven days a week, with the skis required to be turned in no later than 3 p.m. During the cross-country ski season, joggers, walkers and cyclists must stay off the marked and groomed ski trails. Trails are always open, making the park a ski-at-your-own-risk activity.
During spring, summer and fall, walkers, runners or bikers can enjoy the marked 5K and 1.5K routes, and the park is adding picnic tables, Frisbee golf and other items. Pets must be leashed, and owners must clean up after them. The park closes at sunset.
Food Facilities

The 673d Force Support Squadron operates the following food services on JBER-Elmendorf as part of the Air Force Food Transformation Initiative (FTI), managed by ARAMARK, the FTI contractor.
The Iditarod Dining Facility at 8088 25th St. is in a wooded setting behind Glacier Hall dormitory and is open to anyone with base access and at the 673d Air Base Wing commander's discretion. Dining is campus-style with a salad bar and six platform zones to choose from, among them the Main Line, Snack Line, Deli, Grab and Go, Mediterranean, and Restaurant Rotation. Go to www.aramarkcafe.com/USAF for hours and the Iditarod rotational menu.
The Flight Kitchen within the Iditarod Dining Facility provides flight meals to aircrew (officer and enlisted) departing JBER and passengers (officer, enlisted, retiree and dependents) on military aircraft. Ground support box meals are also available for enlisted personnel unable to eat at the dining halls due to their work schedules. Civilians on TDY or participating in exercises must contact the Food Program Office, 907-384-2793/2790/7482 for box lunches. The Flight Kitchen is open for box lunch meals 24/7.
The Grizzly Grill inside the Moose Run Golf Course Clubhouse, 27000 Arctic Valley Road, is open for breakfast, lunch and dinner. Usual snack bar hours from 7 a.m. to 7 p.m. will vary with the golf course's seasonal changes. Call 907-384-1780.
Provisions on Demand (POD) on the flightline, Bldg. 16710 is open to personnel with flightline access. It is a "grab and go" facility for hot and cold meals, snacks and beverages 6 a.m. to 7 p.m. Monday through Friday. Call 907-551-0850 for more information.
The following NAF food facilities are open to anyone with base access and also are authorized dining areas for ESM Airmen:
The seasonal T-Bar Grill at the Hillberg Ski Area operates during ski season only. Call 907-770-1870 for hours.
Paradise Cafe in the Arctic Oasis Community Center is open 10 a.m. to 5 p.m. year-round. Call 907-552-0917.
Pico 'n Salsa is open for breakfast 6:30 to 8 a.m. and for lunch 10:30 a.m. to 1:30 p.m. Monday through Friday. Call 907-552-7172.
Ten Pin (in the Polar Bowl) is open 11 a.m. to 9 p.m. Monday and Thursday; 11 a.m. to 2 p.m. Tuesday and Wednesday; 11 a.m. to 10 p.m. Friday and Saturday; and 1 to 8 p.m. Sunday.
The 673d Force Support Squadron operates the Wilderness Inn in Building 647 on JBER-Richardson; it is not part of FTI.
Wilderness Inn, a line-style dining facility, is open to all DOD ID Card holders. Call 907-384-6048.
Leisure & Recreation

POLAR EXPRESS ARTS & CRAFTS CENTER AUTOMOTIVE SKILLS CENTER
Polar Express Arts & Crafts Center: The Arts & Crafts center is in Bldg. 755 at the corner of Second and D streets on JBER-Richardson. It is open 10 a.m. to 6 p.m. seven days a week. You can also find us on at www.jberlife.com/fun/arts-and-crafts. The Arts & Crafts center offers do-it-yourself picture framing, custom picture framing, laser engraving, ceramics, pottery, glass fusion and yarn crafts. Classes and one-on-one instruction is available for framing, ceramics, glass fusion and pottery.
Assistance and advice are available from well-trained and friendly staff members. The picture framing shop carries a variety of frames, mats, foam core and glass in stock and has the ability to special order custom framing materials. The engraving shop can do custom engraving on wood, plastic, glass, metal plates and other in-stock items. You can also bring items to have engraved. The multicrafts shop has the ceramic pick and paint program, ceramic molds, pottery wheels, clays, glazes, kilns and glass working tools to complete a variety of projects. The shop also has space available for parties and group functions. For more information and classes, call 907-384-3717 to speak to one our staff members.
A fully equipped woodshop is open from 10 a.m. to 6 p.m. Saturdays and Sundays. The woodshop safety certification is offered on Fridays at 5:15 p.m. Call 907-384-3717 for more information.

Automotive Skills Center: The Auto Skills Center is attached to the Arts & Crafts Center in Bldg. 755 at the corner of Second and D streets on JBER-Richardson. It is open 11:30 a.m. to 9:30 p.m. Monday through Friday and 10:30 a.m. to 8 p.m. Saturday and Sunday. The Auto Skills Center has vehicle lift bays and flat bays available for small repairs or complete vehicle overhauls. The shop has hand tools, power tools and air tools to complete any job.
The machine shop has the equipment and expertise for numerous repair and maintenance jobs, from brake rotor resurfacing to tire mounting and dismounting. Mechanics and auto workers are on duty to assist you in all your car repair needs. Secured and unsecured short-term storage is available beside the Auto Skills Center. There is a 24/7 do-it-yourself car wash for cars and RVs with three bays, two vacuums and a dollar changer. The For Sale Lot is located on JBER-Elmendorf off Fighter Drive.
AERO CLUB
The best way to get out and see The Great Land is by air, and the best way to get airborne is with the Aero Club. Whether it's hunting, fishing, flightseeing or training, the Aero Club is the best choice for "getting there." The Aero Club is an FAA-certified flight training center and provides aircraft rental opportunities for the recreational pilot. The club is in Bldg. 10-286, Taxiway P in Hangar 7.
The Aero Club offers services similar to a full-service fixed-base operator, and membership allows individuals to use the airplanes and facilities to pursue general aviation interests. The Aero Club fleet consists of three Cessna 172s, one Cessna 182, one Cessna 172RG (retractable gear), and one Cessna 172 floatplane, all four-place aircraft. The club also has a Piper Seneca II six-seat, twin-engine aircraft. The fleet is available for recreational flying and flight training.
The Aero Club also offers services to members who own aircraft, including tie-downs, 24-hour fuel availability and a heated hangar for winter pre-heating.
The Flight Training Center (FTC) offers flight and ground training from private pilot through airline transport pilot, as well as single-engine seaplane training. The Flight School is authorized under Federal Aviation Regulations Part 141 FTC for education benefits by the Department of Veterans' Affairs (GI Bill), Air Force tuition assistance (TA) and the Alaska Student Loan Program. Find more detailed information on the Aero Club website: www.jberaeroclub.com.

BOWLING
The Polar Bowl at 7176 Fighter Drive, across the street from the Lodging Office, is the largest bowling center in the Air Force and the only one on JBER. Equipped with 40 lanes, automatic scorers, lockers, an arcade, a food establishment and a lounge, Polar Bowl offers fun for the whole family.
Birthday party packages, weekly events, lunchtime and monthly specials including Neon bowling, Dollar Days and Unlimited Bowling are offered at Polar Bowl. Open bowling is available during regular hours of operation, and intramural, mixed doubles, and youth leagues as well as a variety of tournaments take place throughout the long winter.
Ten Pins, operated by Aramark, offer pizzas, sandwiches, burgers, hot dogs with gourmet toppings, salads and a kids menu, and be sure to check out the drink specials at The Igloo Lounge inside Polar Bowl. Hours vary by season, so go to www.jberlife.com/fun/polar-bowl for updates, or call 907-753-7467.
CLUBS
The PermaFrost Pub in the basement of the Arctic Warrior Event Center (AWEC) is a great venue for fun, parties and other events.
Club Membership Cardholders receive a 10 percent FSS benefit card at JBER for clubs and a number of other FSS programs on base. Club card transfers and other card issues are handled at Bldg. 10480, JBER-Elmendorf. See the NAF Accounting Office or call 907-552-4376. For all new card sign-ups, applications can be obtained at almost any FSS program or by calling 907-384-7619, JBER Clubs, for more information.
COMMUNITY CENTER: ARCTIC OASIS
The Arctic Oasis Community Center at 9497 20th St. provides a meeting place for activities including table tennis, foosball, video games, pool, darts, board games, indoor full-swing golf simulators, with blacklight mini golf to come, coconut bowling, an indoor archery simulator, an indoor skate park, indoor playgrounds for big and small children, cyber cafe and a 24-foot rock climbing wall. The center also has Nautilus equipment, stair steppers, treadmills and lifecycles. Also in the building are Information, Tickets and Travel; the Paradise Cafe; and Paradise Cuts.
The center has yearly activities for the entire family such as Breakfast with Santa, the Fall Fest, the Holiday Photo Shoot, the Holiday Card Contest, the Mission Audition for Tops in Blue and more. Many classes are offered throughout the year for the entire family or the military member such as martial arts, music, dance (belly or ballroom), circuit training and piano lessons. The Ballooney Bin is a specialty balloon service within the Arctic Oasis Community Center where you can choose from five special-occasion bouquets or create your own. There are more than 60 Mylar balloons to choose from, as well as a wide variety of latex balloons.
If keeping in touch with those far and near through email is your cup of tea, then the Cyber Cafe is the place to be. The cafe has computers with online access to any net-based personal email account. While the computers are an excellent means of keeping in contact with others, they are also a great way to browse the internet for research or for fun. Call the center at 907-552-8529 for more information.
INFORMATION, TICKETS AND TRAVEL
ITT is a full-service leisure travel office that also has information on tours and activities in and around Anchorage. Located at 9497 20th St. in the Arctic Oasis Community Center, ITT's services include information on air reservations, car reservations, hotel accommodations, tours and cruises. Among the many opportunities offered, usually at a discount, are Alyeska Ski Area tram and lift tickets, Hilltop Ski Area tickets, movie passes, Seward cruises, Alaska Railroad tickets, Anchorage Museum tickets, Alaska Native Heritage Center tickets and many more leisure attractions. If you're planning a vacation in Alaska or the Lower 48, visit ITT for tickets and travel information. Travel services can also be accessed at www.myairforcelife.com/ITT for those who want to take advantage of ITT's services from the convenience of home. For more information, call 907-753-2378.
COMMUNITY CENTER: WARRIOR ZONE
The Warrior Zone Community Center in Bldg. 655 is an adult facility for active duty and Reservists, dependents and retirees 18 years or older, 17 with active or Reserve ID card. The facility includes a Cyber Zone with free internet access WiFi and business computers with CAC card readers. Pool tables, ping pong tables, foosball, regulation dart boards, air hockey and a gaming room with TVs and projectors.
There is also a movie theater room, a TV lounge and video and game rentals. The Warrior Zone is a free use facility with a small snack bar with microwavable foods, candy, soft drinks and beer available for purchase. It also has a CD repair service that can fix most issues for a nominal fee. The Lounge area is available for social and professional gatherings without exclusivity. It is also home to Better Opportunities for Single Soldiers (BOSS, 907-384-9023), the Joint Base Against Drunk Driving program (JBADD, 907-384-7433) and the Armed Services YMCA (907-384-9622).

GOLF
Golfers can choose from two difference courses at Moose Run Golf Course: the Creek Course and the Hill Course. Its two 18-hole courses make Moose Run the "northernmost 36-hole golf course in the world." The original 18 holes make up the Hill Course, constructed in 1952 as a nine-hole course with nine more holes added in 1955. This wooded course has spruce and birch trees and was rated by Golf Digest as third-best in state in 1995-1996 and 1997-1998.
The 7,324-yard, par-72, 18-hole Creek Course crosses Ship Creek several times for challenging golf and incredible views of the Chugach Mountains. The Creek Course has been ranked among the Top 10 military golf courses worldwide as well as being ranked No. 1 in Alaska. In addition to the playing courses, Moose Run has a driving range, three practice putting greens, a chipping green and two short-iron hitting areas. The clubhouse's large deck offers unrestricted views of Mount Susitna and the 18th hole of the Hill Course, a snack bar, a fully stocked golf shop, rental clubs, carts and cars. The facility typically opens in mid-May and closes between late September and mid-October, though the Golf Shop stays open from 9 a.m. to 4 p.m. Monday through Friday during the winter for merchandise sales and tournament and clubhouse bookings. Moose Run is east of the main gate on Arctic Valley Road. For more information, call 907-428-0056.
OFF-ROAD TRAILS
An off-road trail system for ATVs and BMX motorcycles lies on the north side of the Davis Highway. When riding, always watch for hikers and wildlife, and remember to stay off the cross-country ski trails in the winter. An automated system, iSportsman, can walk visitors through what they need to do to recreate on JBER training lands. Call 907-552-WILD (9453).
OUTDOOR ADVENTURE PROGRAM
Outdoor Recreation at 7301 13th St. offers the Outdoor Adventure Program (OAP) to allow service members and their families to safely experience the wonders of Alaska. This is a one-of-a-kind program for our military family. The OAP prides itself on scheduling trips to meet specific customer needs. The experienced guides can take you on excursions designed for beginners up to those desiring a truly advanced Alaska adventure.
The OAP's guided trips range from kayaking among icebergs to glacier traversing and ice climbing, from white water rafting to family float trips into the Alaska bush. OAP runs ATV, snowmachine, mountain bike and rock climbing trips that allow you to experience the Alaska seen only in books. Gear is provided for most of the trips. The OAP guides have a vast knowledge of the local area and extensive expertise, and serve as the primary source of information for those who want to go into the back country on their own. The guides can also provide information on where to go to fish, what trails to take, where to go rock climbing and how to stay out of trouble in the outdoors. They further serve their community by providing classes to military units and families on topics such as boating safety, bear awareness, wilderness survival, rock climbing, kayaking and ATV safety certification. The OAP also has kayaks, rafts and satellite phones for rent for those who qualify. OAP can be reached at 907-552-4599/3812, or go to www.jberlife.com/fun/oap or OAP's Facebook page for additional information.

BOATING, CAMPING AND LAKES
BOAT RENTALS
Because boating in Alaska can be extremely dangerous as well as exciting, you must pay special attention to the environment and know what to do in case of an unforeseen situation. The ocean water temperatures are generally in the 40-degree range with tides of more than 20 feet. Alaska rivers are mostly glacier fed, frigid and dangerous. Because of these risky conditions, you will be required to go through mandatory boating safety training. The training is specific for the type of boat you want to reserve and must be completed prior to rental. This training is offered through the Outdoor Recreation Centers. For JBER-Richardson, the Outdoor Recreation Boat and Travel Trailer Issue Center is at 794 Davis Highway (907-384-1475/1476). For JBER-Elmendorf, the Outdoor Recreation Equipment Issue Center is at 7301 13th St. (907-552-2023). The centers are open from May through September.

FAMILY CAMPGROUNDS AND RV CAMPING
The Outdoor Recreation Program runs two RV and family camping sites. The first, Fam-Camp, is near the JBER Hospital and has 60 camper/RV spaces, 10 tent sites and an overflow area. Electrical and water hook-ups are available. Pets are allowed, and there is a camp host if you have any questions or need assistance during your stay. Facilities include an on-site laundry, playground, sewage dump and showers. The camp operates with full service from mid-May to September and is open in the winter with limited services. No reservations are required or taken. Fam-Camp is a first-come, first-serve resource.
The second site, Black Spruce Campground on Otter Lake Road, is in the picturesque woods of JBER. It also operates on a first-come, first-serve basis, with priority given to service members who need accommodations due to PCS moves. The camp is open May through September, and there are 45 sites with complete RV hook-ups, tent camping, and sites equipped with barbecue pits and picnic tables. The camp also has a shower, laundry facilities and a playground. For more information call Outdoor Recreation at 907-552-2023.

LAKES AND OTTER LAKE BOATING FACILITY
The Outdoor Recreation Program also oversees several other facilities on base such as the Otter Lake complex, an outdoor recreation area amid spruce and birch trees with a beautiful view of the mountains. It is an ideal place for a unit or family party, picnics and camping. The Otter Lake Boating Facility rents kayaks, Jon boats, paddle boats, canoes and rowboats for use on the lake during the summer, and can be reached at 907-384-6245 for further information.
When the lake freezes in winter, it becomes a fantastic spot for ice skating and ice fishing. Also available at Otter Lake are several rental cabins that overlook the lake. Several other lakes such as Six Mile, Hillberg, Clunie and Waldon lakes are stocked by the Alaska Department of Fish and Game and provide excellent trout and salmon fishing. Those using lakes other than Otter will need to get the iSportsman recreation access permit. For more information about the iSportsman and to register for the permit visit www.jber.isportsman.net or call the Conservation Law Enforcement Officers at 907-552-8609 or 907-552 9453.
Otter Lake Lodge, a two-story chalet with a full kitchen and bar, is available for rent year-round and can host events from weddings to official training and functions. Visit the website for details at www.jberlife.com/download/fun/outdoors/otterlake/OtterLake_Lodge_sm.pdf or call 907-854-1734 for reservations. In addition, three pavilions are available for rental.
OUTDOOR RECREATION CENTER
Members of the military in Alaska are known to be avid adventurers, and our command has taken the steps to ensure that service members and their families have a place to go to be well-equipped for the outdoors. JBER Outdoor Recreation can supply gear for most any activity, from fishing, skiing and camping to 22-foot ocean boats and camper trailers so service members and their families can challenge the outdoors at a moderate price. Outdoor Recreation Center-Richardson in Bldg. 794 on the Davis Highway is open from April through September and has large items like campers and boats, though those renting ocean-going boats must first take the Boaters Safety Course and the Captains' Class through the Outdoor Adventure Program, JBER-E. Call 907-384-1475/1476. The Outdoor Recreation Center-Elmendorf, or ORC-E, in Bldg. 7301 on 13th St., has gear for everything from fishing to ice skating. It's open year-round seven days a week, but hours vary by season. Visit the website at www.jberlife.com/fun/outdoor-recreation, or call 907-552-2023.
EQUIPMENT RENTAL
The Equipment Rental Issue facility operates out of two locations during summer, and both facilities are open seven days a week. Bldg. 7301 carries items for rent such as fishing gear, mountain bikes, rafts, kayaks, camping gear, lawn care items, bouncy houses, chairs and picnic items. Call 907-552-2023. Bldg. 794 on the Richardson side provides the big summer rental items such as RVs, camper trailers, freshwater and saltwater boats and limited picnic and fish gear. That number to call is 907-384-1475.
During winter, Outdoor Recreation puts ORC-Richardson, Bldg. 794, into hibernation and runs out of its primary facility, Bldg. 7301. The center morphs from its summer rentals to a one-stop agency for winter equipment with items such as cross-country skis, sleds and ice augers to bore holes in the ice for fishing, snowshoes, snow blowers and more to make your winter in Alaska fun.

PAINTBALL
The Warrior Extreme Paintball Course's 2.5 wooded acres on Upper Otter Lake offers a location for units to conduct small unit tactics training. The paintball course is also open for special parties and events, which can be coordinated through the Otter Lake Boat Facility. The course opens in early May and closes in September or when the weather turns. Course use is by reservation only. Call 907-384-6245.
SKEET, TRAP AND ARCHERY RANGES
Shooting sports in Alaska provide service members and family members a healthy, fun way to stay sharp, enjoy the outdoors and share important time. The installation provides intramural and recreational leagues and shoots sponsored by the National Skeet Shooters Association as well as "fun" shoots. Ranges are equipped with outdoor lights for use year-round. Ammunition sales, gun rentals and shooting supplies are available.
The JBER Skeet, Trap & Archery range is in Bldg. 450199 off Richardson Drive, Davis Highway, on JBER-R. Four skeet and three trap ranges are on-site, as well as a snack bar. An archery range with 10-, 20-, 30-, 40- and 50-yard target boxes is available (field points only). Targets can be rented from the skeet range, including 3-D animal targets, or you can use your own. For schedules and information, call 907-384-1480.
SKIING, SNOWBOARDING, ICE SKATING AND TUBING
The Hillberg Ski Area at 23400 41st St. at the back of the base features beginner and intermediate terrain with a double chairlift, T-bar and handle tow. A spacious lodge accommodates your every need with a fireplace lounge, snack bar and gear rental shop. A small pro shop stocks retail goods such as hats, goggles, gloves and accessories. Certified technicians can take care of all your ski and snowboard maintenance.
Downhill ski and snowboard equipment can be rented at Hillberg on a daily, weekly or seasonal basis. Skis and snowboards are available for the entire family.
Hillberg offers skiing and snowboarding lessons by appointment for all ages and abilities, the goal being for everyone to safely enjoy skiing and snowboarding. Hillberg is open from November to March.
Hillberg also has tubing, and tubing parties by reservation. It's great fun for everyone! For more information, go to www.jberlife.com/fun/hillberg or call 907-552-4838.
Other Destinations

SEWARD MILITARY RESORT
With its year-round lodging, seasonal campsites, yurts and RV parking in a pristine setting, the Seward Military Resort is an ultimate Alaska recreation destination for active-duty or retired military personnel, DOD civilians and their guests.
The resort is 125 miles south of Anchorage in Seward on the beautiful Kenai Peninsula. Adjacent to Resurrection Bay and surrounded by the magnificent Kenai Fjords National Park, Harding Icefield and the natural beauty of the Chugach National Forest, Seward Resort is the perfect launchpad for your Alaska adventure.
Deep-sea fishing, wildlife and glacier cruises, kayaking, whitewater rafting, glacier treks and dogsled rides are just a few of the recreational opportunities you can book through Seward Military Resort. For more information visit www.sewardresort.com or call 907-224-5559/2659/2654 or 800-770-1858.
VALDEZ GLACIER CAMPGROUND
The Valdez Glacier Campground in scenic Valdez is operated though Fort Greely's Outdoor Recreation program. The campground is open Memorial Day weekend through Labor Day weekend.
Valdez is about 260 miles south of Fort Greely and about 300 miles from JBER. The campground is at the base of the Chugach Mountains beneath the famous Valdez Glacier, and the glacier runoff provides a beautiful waterfall that cascades into a crystal-clear creek.
Campground visitors struck by its beauty and grandeur can watch mountain goats graze on the steep slopes overlooking the campground. Amenities include 87 standard campsites, pull-through sites, 21 RV pads with electric, sewer and water hookups, and rental RVs with full hookups. Coin-operated showers are available.
Each site has a picnic table and fire grill. A covered pavilion and two day-use areas are available to all patrons. Six outhouses and garbage dumpsters are provided. There is a full stock of rental equipment on-site, including tents, sleeping bags, bikes and more.
Pets on leashes are welcome in the campground but are not allowed in the rental RVs. Fishing charters and sightseeing tours are also available during the summer season. Valid Alaska fishing licenses are required for all persons above the age of 12 participating in a fishing trip.
The campground is open to the public; however, military and affiliates receive discounted rates. Fishing trips and rental RVs are available to military and affiliates only. Call 907-873-4795 or visit the websites, https://greely.armymwr.com/pacific/greely/programs/valdez-campground or www.facebook.com/FortGreelyFMWR.