Welcome

to San Antonio and South Texas
Named for Saint Anthony of Padua, San Antonio is the seat of Bexar County in south Texas. It is about 75 miles southwest of Austin, Texas' capital; 190 miles west of Houston; and 250 miles south of the Dallas/Fort Worth area. San Antonio is the seventh-largest city in the U.S. It encompasses more than 460 square miles, and more than 1.4 million people call the city home. Often called "Military City USA," San Antonio has one of the nation's largest active and retired military populations. Joint Base San Antonio-Fort Sam Houston is one of the Army's oldest installations and is home to many historic buildings.
The Alamo, San Antonio's first mission, served as a way station between east Texas and Mexico for a century before it fell in the Battle of the Alamo. Fiesta, San Antonio's signature event, is 11 days long in April. It originally commemorated the victory over the Mexican army in the Texas Revolution but has since grown to be inclusive of the diverse local cultures. Today, the Alamo is the Shrine of Texas Liberty — often considered a must-see for most visitors and newcomers. But the Alamo is only one of five historic missions in San Antonio.
At San Antonio Missions National Historic Park, south of downtown, visitors can catch a glimpse of colonial days and the Spanish influence in the early 1700s at one of the four other missions Spanish explorers established along the San Antonio River. Parishes within the missions remain active with church services, weddings and funerals connecting the past and the present.
With more than 300 days of sunshine annually, San Antonio boasts a mild climate year-round. Nearly 50 miles of developed greenway trails that connect parks along the Salado and Leon creeks and the San Antonio and Medina rivers offer residents a slew of outdoor recreation options. San Pedro Springs Park, the second-oldest municipal park in the nation, features the McFarlin Tennis Center and a pool surrounded by overhanging Cypress trees that provide ample shade. San Antonians play a lot of golf — there are more than 50 golf courses in the city.
San Antonio is on the southern edge of the Texas Hill Country. Many of the nearby towns were settled by German and Eastern European immigrants when Texas was freshly independent from Mexico. The Hill Country today has a unique culture that blends traditions, cuisine and architecture — from the old-world charm of New Braunfels to "Cowboy Capital of the World" Bandera.
From missions to museums, the local history, art, architecture, music and outdoor spaces display a blend of Mexican-American traditions, Spanish heritage and Texas pride that converge in modern San Antonio.
History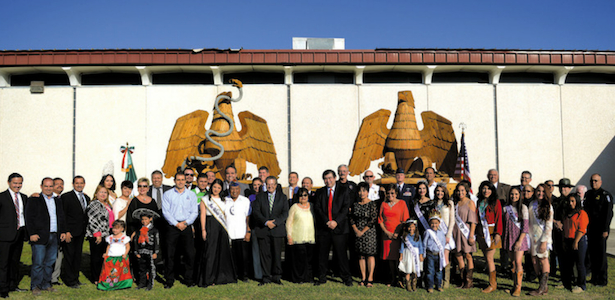 Before the establishment of the Spanish missions, Native American tribes had long been associated with the San Antonio area. Coahuiltecans were hunters and gathers ranging throughout south Texas and northeastern Mexico, following the seasonal availability of food. Conflicts between the Coahuiltecans and Spaniards are documented beginning in the 16th century. For the Spaniards, the acculturation of Native Americans was a major means for securing their claim to vast lands in North America. With few soldiers or settlers, Spain's claim to these areas in the face of encroachment by France and England depended on the success of the missions. Presidios, a system of frontier military outposts, were established near the missions to protect Spain's expanding territory.
San Antonio de Bexar under Spain and Mexico
Spanish expeditions in 1691 and 1709 explored the area and named the San Antonio River and San Pedro Creek. Beginning in 1718, five Spanish missions were established near the head of the river to evangelize the Native Americans of the region. In 1718, San Antonio de Bexar Presidio was founded. Early the next year, the king of Spain approved the Marques de San Miguel de Aguayo's proposal to transport families from the Canary Islands to populate the province of Texas. By March 1731, 15 families arrived and the villa of San Fernando de Bexar was founded between the San Antonio River and San Pedro Creek, east of the presidio. It was the first chartered civilian settlement in Texas and served as the provincial capital from 1773 to 1824.
Native Americans were relatively willing recruits for the missionaries as their population had been decimated by European diseases and they faced an ongoing struggle against encroaching nomadic tribes from the north and south. The natives found food and refuge in the missions in exchange for a strictly regulated mission life that included their labor and their submission to religious conversion.
Increasing hostility from the mission natives' traditional enemies, the Apache, and later the Comanche, coupled with inadequate military support caused the communities to retreat behind walls. In 1792, all missions were closed by order of the Spanish government, and in 1793 the abandoned Mission San Antonio de Valero, later called the Alamo, became a barracks for Spanish soldiers from Alamo de Parras, Mexico.
From 1811 through the mid-1830s, political and military upheavals hindered growth in San Fernando, and when hostilities between Texas and the Mexican government erupted in 1835, it became a base of operations and battlegrounds in the siege of Bexar in December and the battle of the Alamo in March 1836.
Era of Texas Independence and Early Statehood
From 1836 to 1845 the city was a part of the Republic of Texas until Texas was annexed into the Union. In 1837, San Fernando was renamed San Antonio and became the seat of Bexar County. The Mexican War (1845 to 1848) led to Mexico ceding Texas, California, New Mexico and most of Arizona to the United States for $18.25 million. After Texas entered the union in 1845, San Antonio grew as a servicing and distribution center for the western movement of the United States.
San Antonio During the Civil War and Reconstruction
Texas had been a part of the United States for 15 years before Texas formally seceded March 2, 1861, and like the rest of the country, it was divided with conflict and controversy. Some Texans supported the Union — Gov. Sam Houston refused to declare loyalty to the Confederacy. He was removed from office by the Texas secession convention.
In 1861, a local militia forced the surrender of the federal arsenal at San Antonio even before the state seceded. San Antonio then served as a Confederate depot, and several Confederate units were formed.
San Antonio Becomes a Modern City
After the Civil War, San Antonio was the southern hub and supplier for the cattle trail drives. It was the starting point for the Chisholm Trail, a cattle route from Texas to Kansas. The cattlemen who drove the longhorns north to Kansas railheads launched the legend of the American cowboy. The city prospered, serving the border region and the Southwest as a center for distribution, merchants and the military. In 1873, John Dobbin was appointed marshal and transformed the police force from a frontier, cowboy-type group into an organized, uniformed police department.
When barbed wire was introduced to San Antonio in 1876, its widespread use led to "fence cutting" and range wars. Fort Sam Houston was established in 1876. Railroad service reached the city in 1877, and street car operations began too. Two years later, Western Union brought telephone service to San Antonio, and in 1883, electricity was extended to the city center. Automobiles began to arrive in San Antonio by 1899. The Gunter Hotel in San Antonio served as headquarters in Texas for the construction of the southern transcontinental highway named Old Spanish Trail during the 1920s.
The 20th century brought more military bases to greater San Antonio, with a strong Air Force presence. San Antonio celebrated its 250th birthday in 1968 when it held the World's Fair, HemisFair '68. The Tower of the Americas was the theme structure of the fair, and today it is among the tallest observation towers in the U.S. with a lounge and revolving restaurant at the top.
DEL RIO
Lying 156 miles west of San Antonio along U.S. Highway 90 is Del Rio, Texas, home of Laughlin Air Force Base. Del Rio is the county seat of Val Verde County and just a heartbeat from the international Amistad Reservoir, shared with Mexico, and the Amistad National Recreation Area. Del Rio connects with its neighbor, Ciudad Acuna in Coahuila, Mexico, by two border crossings: the Del Rio-Ciudad Acuna International Bridge and the Lake Amistad Dam International Crossing. Del Rio lies in the Gulf Coastal Plains of Texas, a remote region near the Rio Grande.
The Del Rio region is semiarid, with a mix of desert shrub and steppe vegetation, depending on soil type, with several acacias, cacti and grama grasses as the dominant flora. Summers are long, hot and frequently humid, when daytime temperatures typically reach into the upper 90s or higher.
What began as Laughlin Army Air Field in March 1943 was renamed Laughlin Air Force Base in 1952. Today, it is an Air Education and Training Command installation and the U.S. Air Force's biggest pilot training base. The base has 1,387 active-duty military, 1,032 civilians, 1,268 family members, 72 reservists, 32 foreign student pilots and 267 contractors who live and work on and around the base.
Safety
State of Texas
Division of Emergency Management
......................................................512-424-2208
The Texas Division of Emergency Management coordinates the state emergency management program, which ensures the state and its local governments respond to and recover from emergencies and disasters and implement plans and programs to help prevent or lessen the impact of emergencies and disasters. The division manages programs to increase public awareness about threats and hazards, coordinates emergency planning, provides an extensive array of specialized training for emergency responders and local officials, and administers disaster recovery and hazard mitigation programs in the State of Texas.
Visit the division's website for information about drought, wildfires, hurricanes, floods and other preparedness education at www.dps.texas.gov/dem/PublicInfo.htm.
City of San Antonio
Office of Emergency Management
......................................................210-206-8580
San Antonio's emergency management office coordinates activities of the city departments responsible for continued operations during disasters, coordinates agreements for the use of resources, communicates with state and federal agencies, and provides education and training to citizens and municipal employees.
Visit the office's web site at www.saoemprepare.com/BeInformed for more information about natural disasters, pandemics, terrorist hazards, recovering from disasters and more.
Bexar County
Office of Emergency Management
.....................................................210-206-8760
www.bexar.org/672/Office-of-Emergency-Management
The county's emergency management team manages partnerships of local government, emergency services, private sector and volunteer agencies to save lives, protect property and reduce the effects of disasters through preparedness, prevention, planning, response and recovery activities.
Visit the office's web site at www.bexar.org/678/Preparedness for educational information, such as how to build an emergency supply kit and actions residents can take when facing severe weather, pandemics, technological hazards and other emergencies.
Weather and Climate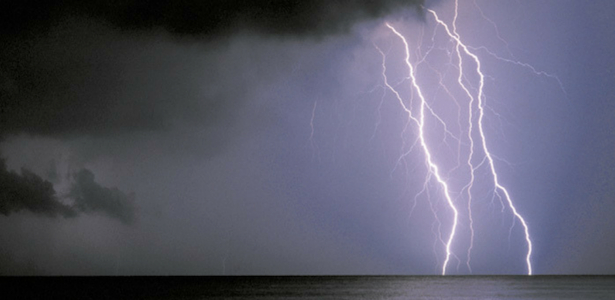 The area's main climate influences are tropical and desert; it lies near the western edge of the humid subtropical climate zone. The temperature has mild fluctuations from summer to winter, and humidity varies depending on the winds. The average annual temperature is 69 degrees. July and August are usually the warmest months of the year with an average maximum temperature of 95 degrees. Most precipitation falls in the late spring or early fall. During the winter, the area experiences a few subfreezing nights but snow is rare.
Local Hazards
Every second counts in a disaster so planning and preparation can be lifesavers.
The city of San Antonio and Bexar County work with the Texas Division of Emergency Management and the U.S. Department of Homeland Security to strengthen local and national security. Go to www.readysouthtexas.gov to learn about potential threats and how to prepare for the unexpected. Explore www.saoemprepare.com to learn about the local hazards and what to do before, during and after an emergency.
The following are considered significant hazards in Texas.
Flash Floods
San Antonio is a part of "Flash Flood Alley." It is one of the most flash-flood prone regions in North America. A flash flood watch is issued when flash flooding is expected to occur within six hours after heavy rains have ended. A flash flood warning is issued for life- and property-threatening flooding that will occur within six hours. During a flash flood watch or warning, stay tuned to local radio or TV stations or a National Oceanographic and Atmospheric Administration Weather Radio station for further weather information.
If you are outdoors during a rainstorm, seek higher ground. Avoid walking through any floodwaters — even water 6 inches deep can sweep you off your feet. If you are driving, avoid flooded areas. The majority of deaths in flash floods occur when people try to drive through flooded areas. Roads concealed by water may not be intact, and water only a foot deep can displace a vehicle. If your vehicle stalls, leave it immediately and seek higher ground. Rapidly rising water can engulf a vehicle and sweep it away.
Sun Exposure
Some exposure to sunlight is good, even healthy, but too much can be dangerous. Broad-spectrum ultraviolet radiation, listed as a known carcinogen by the National Institute of Environmental Health Science, can cause blistering sunburns, as well as long-term problems like skin cancer, cataracts and immune system suppression. Overexposure also causes wrinkling and premature aging of the skin.
Cloud cover reduces UV levels, but not completely. Depending on the thickness of the cloud cover, you can still burn on a cold and overcast day, so be prepared with sunglasses, sunscreen, long-sleeved garments, wide-brimmed hats and an umbrella.
Thunderstorms
While more likely at certain times of year, thunderstorms can happen anytime. A severe thunderstorm can knock out power, bring high winds, lightning, flash floods and hail, and produce a twister in seconds. Pay attention to storm warnings. Remember the rule: "When thunder roars, head indoors." Once inside, avoid electrical appliances, plumbing fixtures and use only a cordless telephone in an emergency. Unplug your desktop computer. Do the same with other plugged-in electronics or use surge protectors. The National Weather Service recommends following the 30/30 Rule: People should seek shelter if the "Flash-to-Bang" delay — length of time in seconds from the sight of the lightning flash to the arrival of its subsequent thunder — is 30 seconds or less and remain under cover for 30 minutes after the final thunderclap.
For more information, visit www.lightningsafety.noaa.gov.
Tornadoes
Tornadoes can develop quickly, with minimal warning, so it is important to have a plan in place before they occur. If a tornado watch is issued, weather conditions favor the formation of tornadoes, such as during a severe thunderstorm. A tornado warning is issued when a tornado funnel is sighted or indicated by weather radar. You should take shelter immediately during a tornado warning.
Know where the safest place of shelter is in your home — a basement or an inside room on the lowest floor (like a closet or bathroom) if your home does not have a basement. Avoid windows and get under something sturdy, like a heavy table, and cover your body with a blanket or mattress to protect yourself from flying debris.
For more information, visit www.emergency.cdc.gov/disasters/tornadoes.