In San Antonio and South Texas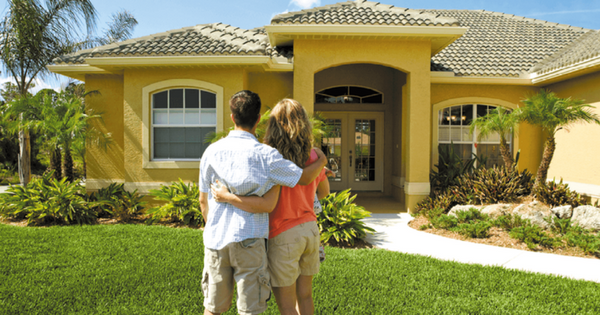 in San Antonio and South Texas
Nestled in the heart of south-central Texas, San Antonio has gone from the sleepy Spanish mission whose fall galvanized Texican revolutionaries to the seventh-biggest U.S. city, an international mix of heady glitz and down-home hospitality. The influences of Native Americans, Old Mexico, Germans, the Wild West, African-Americans and the Deep South can be seen and felt in the city's rich history and bright future.
The second-largest metropolis in Texas — only Houston has more people — the Alamo city is a bustling hive of business, culture, sports, transportation and media. A high quality of life paired with a relatively low cost of living makes San Antonio attractive both to go-getters and retirees.
In 2010, under orders from the Base Closure and Realignment Commission, the Army's Fort Sam Houston, Lackland Air Force Base and Randolph Air Force Base consolidated into Joint Base San Antonio. Supporting almost 400,000 people, JBSA is the largest single DOD installation, and just under 108,000 veterans live in the community. Approximately 150 miles away, Laughlin Air Force Base in Del Rio supports several thousand active-duty service members, civilians, family members, contractors and veterans in the area.
Enlist the help of a reputable real estate agent to help you sort through the area's home options. The Texas Association of Realtors is a central source of local real estate information and services. Visit www.texasrealestate.com to find expert and professional services for those who'd like to buy their new home.
SAN ANTONIO
In 2017, the city had an estimated 1.5 million residents, according to the U.S. Census, with a total of 2.4 million people calling the extended metropolitan area home. Between 2014 and 2015, the city added almost 30,000 people, making it the fourth-fastest-growing U.S. metropolis. Population density in San Antonio was 2,473 per square mile in 2010, the census found. The city sits on about 460 square miles of land and enjoys a humid subtropical climate, with mild winters and hot, muggy summers. The year's coldest month usually is January (average low 38.6 degrees), the warmest, July or August (average high just under 95 degrees), and the annual average temperature is just a shade over 69 degrees. The city is 74 miles southwest of Austin, the Texas capital. Area elevation is 772 feet, the highest point being Mount Smith at 1,892 feet, where the Edwards Plateau lifts the northeast part of Bexar County.
The city is divided into 10 council districts and organized by a council-manager form of government. Each district elects a representative to the council, with the mayor chosen in a citywide vote. The council functions as the city's legislative body and hires the city manager, who oversees day-to-day operations and executes council ordinances.
For everyday recreation, the city's Parks and Recreation Department maintains 235 public parks and other facilities, including a sunken garden theater, a wilderness park known for rare birds and terrestrial orchids, indoor and outdoor swimming pools, gymnasiums, historic cemeteries, sports facilities, recreation centers, the Japanese Tea Garden, and a botanical garden and conservatory. More than 15,338 acres of parkland are laced with 150-plus miles of walking, hiking and biking trails. Learn more about the city's network of facilities and find those close to you at www.sanantonio.gov/parksandrec.
For information about city services, go to its website, www.sanantonio.gov.
San Antonio gives newcomers plenty of choices when selecting a home. The median gross rent was $882 and median selected monthly owner costs for housing units with a mortgage were $1,271 in 2016, the census calculated. Mean travel time to work in 2016 was about 24 minutes.
Following are some of San Antonio's better-known neighborhoods.
Downtown
The heart of the city, San Antonio's downtown is a popular destination for tourists and locals visiting the Alamo; the Tower of the Americas; the River Walk; the Henry B. Gonzalez Convention Center and Rivercenter Mall; La Villita Historic Arts District; the San Antonio Public Library, called "Mexican Modernist" by historians and "Enchilada Red" by locals; and HemisFair Park, site of 1968's World's Fair. Downtown, the 1929 landmark Majestic Empire Theater with its extravagant design and canopy of twinkling stars hosts national touring acts, musical theater and dance companies all year long.
Midtown
Midtown's neighborhoods range from working-class Beacon Hill (Victorian) to hustling Five Points to upper-middle-class Monte Vista (French Eclectic, Neoclassical and Italian Renaissance), and divide Downtown from Alamo Heights. The old Pearl Brewery is here, now reincarnated as a multi-use property of apartments, restaurants, retailers and businesses and a twice-weekly farmers market, as are Trinity University and historic Temple Beth-El.
Alamo Heights
Bordered by Olmos Basin Park and its path-lined creek, this section of San Antonio is in the north-central corridor, 4.5 miles north of downtown. Highlights include the McNay Art Museum, first modern art museum in Texas; the Witte Museum; Brackenridge Park and the San Antonio Zoo; the Botanical Gardens; the San Antonio Country Club and Quarry Golf Club; and the Japanese Tea Garden.
South Side
This art-heavy area just south of downtown embraces the King William Historic District atop old irrigated farmland that once fed the Mission San Antonio de Valero — better known as the Alamo — to the north. By the late 1800s, prosperous German families were moving in, building imposing homes in Greek Revival, Italianate and Victorian styles. Restoration began in earnest in the 1950s, and now the whole area is on the National Register of Historic Places. Many residents enjoy the trails and picnic spots of the Medina River Recreation Area.
Northeast Side
The suburban Northeast Side is the region closest to Randolph Air Force Base and comprises the suburbs of Schertz, Converse, Universal City, Selma, Kirby, Windcrest and Live Oak. School districts serving this side of the city include Judson, Schertz-Cibolo-Universal City and North East. Northeast Side also houses The Forum, one of the state's largest shopping centers with almost 70 stores, and Rolling Oaks Mall.
Northwest Side
Northwest Side holds neighborhoods, suburbs, businesses and institutions, among them the main campus of the University of Texas at San Antonio and the University of Texas Health Science Center at San Antonio. Also in Northwest is the Medical Center District, with its South Texas Medical Center hospital and research district. Smaller divisions include the Bluemel Road, Oak Hills, Mockingbird Hill and Cinnamon Creek neighborhoods, along with notable parks such as Denman Estate Park and the jogging path through the San Antonio Medical Center District, the San Antonio Medical Foundation Trail.
Inner West Side and Far West Side
Inner West Side was one of the first neighborhoods within the city's original 36 miles and has a mix of modest mostly two- and three-bedroom homes dating from the early 1900s and post-WWII. The historic Our Lady of the Lake University with its soaring spires, St. Mary's University and the Basilica of the National Shrine of the Little Flower are landmarks.
Much of Far West Side lies beyond San Antonio's city limits but is served by Bexar County, and with homes starting in the low- to mid-$100,000s and proximity to JBSA-Lackland, it has increasingly drawn middle-class families and first-time home buyers to make it one of the fastest-growing areas in the metropolis. Christus Santa Rosa Hospital & Westover Hills serves the area.
DEL RIO
The pretty, pleasant city of Del Rio is in what is historically one of the most colorful parts of Texas.
Arid Val Verde County, with its broken ground so suited for ambushes, proximity to the Mexican border, solitary ranches and isolated springs bubbling up from the Edwards-Trinity aquifer, had the U.S. military already taking an interest by 1846, just as the Republic of Texas became a state. By 1852, the Army maintained a string of posts and forts from Fort Brown (now Brownsville, Texas) northwest to Fort Clark at Las Moras Springs east of Del Rio, where the government's southern route to the California gold rush, the El Paso Road, crossed a Comanche raiding trail.
In 1868, settlers established a community, San Felipe Del Rio, on San Felipe Creek near the Fort Clark garrison. The post office for what was now "Del Rio" opened in 1872, the first school started with 15 students in 1874, and the Episcopal diocese built the first church there in 1884, though a tornado blew it away almost immediately.
In 1883, the Galveston, Harrisburg and San Antonio Railway came, and with easy access, so did more settlers. Sheep and cattle ranching were and remain important, though Angora goats also thrive on the rugged land, and the oldest stand-alone bull-riding event in the world, George Paul Memorial Bullriding, pays tribute to the region's Western heritage.
Two lakes from dammed-up waters of the Devils River, built in the 1920s for power and recreation, were submerged by the 89,000-acre Amistad Reservoir and Dam slung across the Rio Grande 12 miles northwest of Del Rio in 1969. Today, Amistad Reservoir, jointly owned by the United States and Mexico, draws boating, fishing, swimming, scuba diving and water-skiing enthusiasts year-round.
The county seat of Val Verde County, Del Rio — just across the Rio Grande from its sister city, Ciudad Acuña, Mexico — had a little over 36,000 residents in 2017. Of those, 2,243 were veterans, the census says. The 20.2 square miles occupied by the city lie on the northwestern fringes of the South Texas brush country, semiarid in moisture, with hot and humid summers. Winter snow or freezing rain are surprising enough to raise comment. July and August are the hottest months (average high 97 degrees), December and January the coldest (average low 41 degrees) and the average annual temperature is 70.5 degrees. Population density in 2010 was 1,766 people per square mile.
Median household income, 2012 to 2016, was $41,662. Major employers, in addition to Laughlin AFB, include federal agencies, the San Felipe Del Rio School District and Val Verde Regional Medical Center. It doesn't take long to get to work; mean travel time, the census says, is about 18 minutes. On the whole, it's cheaper to live in Del Rio than in much of the rest of the U.S.
Median gross rent was $633 and selected monthly owner costs for housing units with a mortgage were $1,184 in 2016, the census said.
The website www.cityofdelrio.com is a good place to start for general information about the city.
Following are some of Del Rio's notable neighborhoods.
San Felipe and South Del Rio
Settlers drawn to limpid San Felipe Creek and its crystalline springs created Del Rio's oldest neighborhoods, where adobe or frame cottages nestle beneath lofty native pecans, oaks and sycamores. This area bounded by the creek is one of the most popular places in the city to live.
Chihuahua
The Chihuahua barrio, another popular place, is also on the south side of town. St. Joseph Church is the heart of the community, with UCO Park another local landmark.
Buena Vista
This neighborhood includes several subdivisions, and the developer nodded to the region's history with a Native American theme. Streets have names like Medicine Bow, Peacepipe, Arrowhead and Tomahawk.
Ceniza Hills
Del Rio's newest subdivision lies on the city's northern rim and is named after ceniza, or Texas purple sage, a silver-leafed plant that bursts into bloom when it's going to rain.
Eastside
Val Verde Regional Medical Center and Star Park both are in Eastside, which got its neighborhood name from East Side Elementary School.
Westside
Westside lies in the northwest part of the city, and its principal feature is Del Rio International Airport, a general aviation airport favored by Air Force student pilots.
Planning Your Move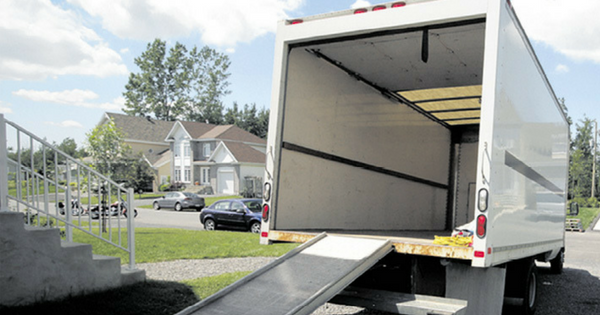 Relocating to a new home can be one of the most stressful situations in life. Whether moving across town or the nation, preparation and organization make all the difference.
For military moves, visit www.move.mil for information about moving resources and to learn about the allowances and responsibilities of a military-sponsored move.
Decide whether or not to make your move a do-it-yourself operation.
For a DIY move, consider distance, labor help and the costs to rent the moving van, gas, lodging during the move and insurance. A transportable storage unit can bridge a professional and DIY move. When the unit is delivered to your residence, you load and secure it for transport and then unload it at your new residence.
Whatever the method, be sure to obtain as many quotes as possible from professional movers, as well as cost estimates for a DIY move. Next, compare the costs for each type of move, factoring in the stress and physical exertion involved. Ask any company you are interested in for references and use them to inquire about reliability and customer service.
Regardless of which method you choose, the first step should be to inventory your personal belongings. The list, with photographs of any valuables, will be important for both insurance purposes and to help keep you organized during transit.
Plan for one full day to pack each room — though the kitchen and garage may take longer. Make a rough estimate of your packing schedule and then add 50 percent more time. It always takes longer than predicted to pack. Toss or donate unused items to lighten your load. Visit www.goodwill.org, www.salvationarmyusa.org or www.clothingdonations.org for locations near you or to arrange a pickup.
Pack for success:
Consider what you are packing and control box weight. Books should go in small boxes while bedding can easily fill a larger box.
Wrap fragile items with cardboard dividers, tissue paper or air bubble wrapping.
Use bright colors when wrapping small items so they don't get thrown out accidentally.
Use crumpled paper or newspaper to line the top and bottom of boxes.
Tape a copy of your inventory list to boxes to identify what's inside and where it should go.
Buying Versus Renting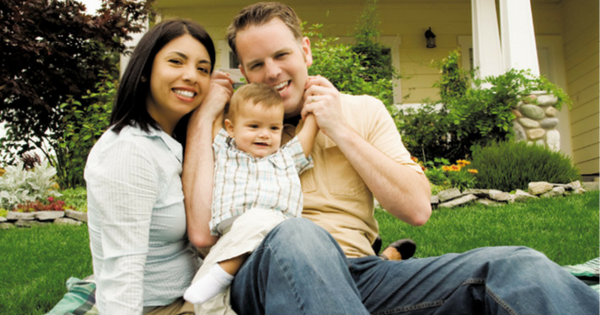 The decision to buy or rent is the most important step in your relocation process. Purchasing a home entails a long-term financial and emotional commitment with various pluses and minuses. Advantages include the possibility of building equity and the freedom to design and decorate your property or landscape. And don't forget the tax benefits. Disadvantages include upkeep, property taxes and fluctuating property values.
Renting, on the other hand, makes moving easier and someone else maintains the property. Amenities such as laundry rooms, exercise rooms, swimming pools and tennis courts vary from one rental complex to another. The main disadvantage is a loss of control over the residence. Some complexes, for example, restrict or prohibit pets and personal touches such as painting. And the landlord or property managers can also raise the rent with proper notice.
To determine your best choice, account for all of your needs, review your financial situation and research your options thoroughly.
Finding an Apartment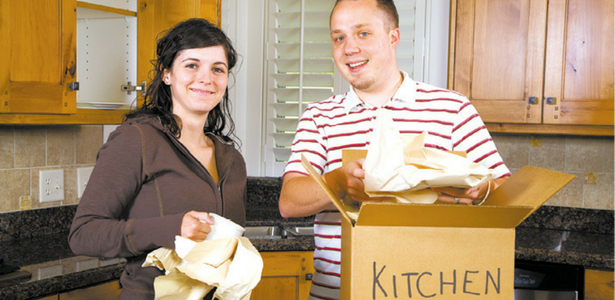 Be prepared when you meet with the leasing agent, property manager or owner. Bring a list of what you are looking for in a rental; it is important to be clear about your needs and to get all of your questions answered. You will also need to provide information and verification about your job, your income and your past rental history. Dress to make a good impression and treat the meeting like a job interview — be polite and arrive on time.
Before you sign a lease, inspect the apartment with the landlord. Look for the following problems:
Cracks, holes or damage in the floor, walls or ceiling.
Signs of leaking water, leaky fixtures or water damage.
Any signs of mold or pests.
Lack of hot water.
Inadequate heating or air conditioning.
Use a written checklist with the landlord to document the condition of the rental before you move in, and keep a copy of the completed checklist to use when you move out.
Find information on tenant's rights, renters insurance, disaster preparedness and more at the Texas Apartment Association's website at www.taa.org/renters.
Buying a Home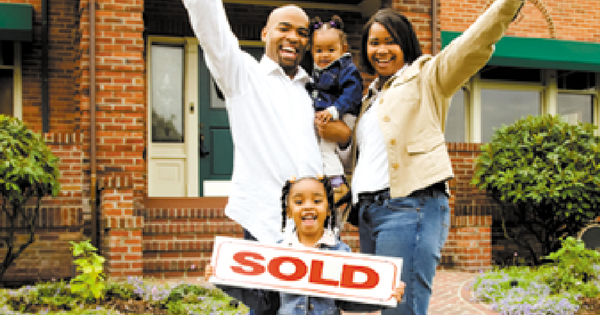 Buying a home is a complex process and, as the recent housing crisis demonstrated, requires a thorough education on the part of the buyer. First, fully understand your financial position — credit score, available savings, monthly income and expenditures. Subtracting your expenditures from your income, for instance, will yield the amount you can afford for housing.
Cost Analysis
Be sure to account for all insurance costs associated with owning a home, possible homeowner association fees and property taxes in your monthly expenditures. Overall, loan rules changed in 2015, but according to www.ginniemae.gov (Government National Mortgage Association) and www.homebuyinginstitute.com (the Home Buying Institute) loan programs continue to vary on the percentage of your income that can be used for housing-related expenses. Lenders balance debt against income to decide if an applicant will be able to repay a loan. Most conventional loans require borrowers to have no more than 43 percent total monthly debt versus their total monthly income, though there are exceptions, such as for those with significant savings. The Federal Housing Administration has a two-tier qualifying system: FHA sets its top thresholds at 31 percent front-end debt (housing expenses as a percentage of income) and 43 percent back-end debt (all debt as a percentage of income) for a 31/43 qualifying ratio. Like commercial lenders, Veterans Affairs combines front-end and back-end debt for a 41 percent limit against income.
Next, research the different types of home loans to determine the right fit for your financial situation and discuss your options with a lending professional. Lenders are diverse today, and not all homebuyers obtain their mortgage loans through their banks and credit unions. For example, you may choose to work with an internet lender, a mortgage broker, a homebuilder or a real estate agency lender. To determine which lender is best for you, get recommendations from friends and family members and check credentials as well as Better Business Bureau ratings.
Credit Report
A preapproved loan before starting your search for a home can determine your spending limits and signal any potential issues in the way of receiving a loan. For any home loan application, the mortgage company will order a credit report, so it would be good to get a free report in advance to determine your credit status and make sure the report contains no erroneous information.
To order your free annual report from one or all of the national consumer reporting companies: Visit www.annualcreditreport.com and complete and submit the request form online.
Home Loan Application
To complete a home loan application you'll need: photo IDs (such as a driver's license); Social Security numbers; residence addresses for the past two years with landlord contact information if you rented; names and addresses of your employers for the past two years; your current gross monthly income; recent financial institution statements with names, addresses, account numbers and balances on all checking, savings, CDs, money market, bonds and mutual funds accounts; recent financial institution statements with names, addresses, account numbers, balances and monthly payments on all open loans (including student loans) and credit cards; addresses and loan information of all other real estate owned; estimated value of furniture and personal property; W2s for the past two years and current paycheck stubs; copies of all divorce decrees, child support documents or any other court proceedings that affect your financial status; verification of any child support payments; and evidence of any retirement or pension benefits. VA or military forms include: DD 214 (veteran), Form 22 (National Guard), DD 1747, Off-base Housing Authority (active duty) and Certificate of Eligibility (active duty).
For more information, visit www.consumer.ftc.gov/topics/credit-and-loans.
Knowing your monthly budget and the amount of your loan is invaluable during the next phase, especially finding the answers to questions before the hunt for a home begins.
Housing Hunting
First, determine your home preferences. Does a single-family house, condo, town house or duplex best fit your needs and budget? Do you prefer a new home, an existing home or to build one? Though new homes generally cost more, existing homes may come with maintenance issues and renovation costs. How many bedrooms and bathrooms would you like? Do you want an attached garage? Will you live in the city, a suburb or the country? How close to work, school, shopping or public transportation do you want to be? Answers to these questions will greatly assist your search and the next stage — hiring a real estate agent.
The ideal agent will help find your ideal home and guide you through the purchase process. First, interview potential candidates to ensure they understand your needs, know your homebuying and neighborhood preferences, and are readily accessible.
Good luck and happy hunting!
City Programs
REnewSA
REnewSA is an interagency collaboration organized by the city of San Antonio and community partners working to transform San Antonio into a world-class city with world-class neighborhoods by the year 2020. The organization provides services that include a home-ownership incentive program, a minor repair program and a green and healthy homes program. Visit its website for full descriptions of the programs, listings of available properties and more.
Val Verde County Homebuyer Assistance Program
Qualifying home buyers in Texas can get up to $50,000 in down-payment assistance through Val Verde County Del Rio Housing Authority HAP. Call 830-774-6506 for more information.
State Incentive Programs
Texas provides housing programs and incentives to help residents with home ownership. For more information, visit http://portal.hud.gov and select Texas from the "State Info" drop-down menu.
Texas Department of Housing and Community Affairs
Resources include a first-time home buyer's program, the My First Texas Home Program and the Texas Bootstrap Loan Program. Call 800-792-1119 for home buyer's assistance or 800-525-0657 for general information.
Texas State Affordable Housing Corporation
In 1994, the Texas Legislature created the nonprofit Texas State Affordable Housing Corporation as a self-sustaining, statewide affordable housing provider. It serves low-income families and other underserved populations without access to conventional financial resources with initiatives such as first-time home buyer grants and other down-payment assistance. Call toll free at 877-508-4611 for home buyer questions or toll free at 888-638-3555 for general questions.