In San Antonio and South Texas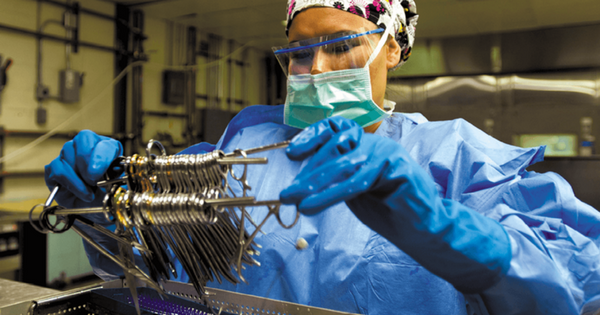 There are many health care services in San Antonio and Del Rio for military, civilians and veterans, though implementation of the national Affordable Care Act has changed some insurance options. Visit www.healthcare.gov for more information on open enrollment for health care coverage.
The San Antonio Public Library's Affordable Care website, http://guides.mysapl.org/health/aca, contains a wealth of information on the Affordable Care Act, from links to the official sites of Medicare and Medicaid coverage to side-by-side comparisons of what insurance companies are offering.
See the Advertiser Directory in this guide to connect with local hospitals and medical centers, health care centers and health care providers in San Antonio and Del Rio.
COMMUNITY HEALTH CARE CLINICS AND RESOURCES
A community health center or clinic is customarily the place to go for those who have no health insurance or have limited income or ability to pay medical fees. Such clinics accept most insurance and provide affordable, comprehensive health care by well-trained, professional staff. They also serve those who are uninsured and underinsured, and most are open to making sliding scale payment arrangements based on income and family size.
There are 28 full-service community health centers in San Antonio and four in Del Rio. Go to the Texas Association of Community Health Centers' website at https://www.tachc.org/find_healthcare_center to search for centers by address, county, name and more.
DENTAL CARE
The Texas State Board of Dental Examiners website, www.tsbde.texas.gov, is a useful place to start in finding a dentist. Select the "Consumer" tab from the home page, then the "Licensee Information Lists." Ways to sort them include "By City" and "By ZIP code" to verify a dentist, hygienist or dental assistant. You can also seek referrals from people you know who've had dental care in the area.
Consider the following to find the best dentist for your needs.
Are the office hours convenient for your schedule?
Is the dental office close to your home or office?
How are dental emergencies handled?
Does the office appear to be clean and well organized?
Is the staff helpful and friendly?
What are the financial policies and how is insurance handled?
A good relationship with your dentist is essential to good oral health care, so take your time and choose one whom you and your family feel comfortable with.
The Oral Health Program of the Texas Department of State Health Services can give you tips for oral health and low-cost dental care. Visit its website at www.dshs.state.tx.us/dental.
FINDING A LOCAL DOCTOR
It is important to find a health care provider before an urgent medical need arises. Building trust with a health care provider takes time, so don't wait until a family member is ill to find a doctor, nurse practitioner or other health care provider.
Before arriving at your new assignment, check the Texas State Medical Board's online directory at www.tmb.state.tx.us/page/look-up-a-license. You can browse for a provider by type or by location. That should give you an idea of local medical practitioners as well as where you might need to go for specialized care.
Personal referrals from friends or other medical personnel can add to your options.
You can check a doctor's certification at the American Board of Medical Specialties at www.abms.org. To see if anyone has registered a complaint or taken disciplinary action against the doctor, visit the Texas Medical Board at www.tmb.state.tx.us or call 501-296-1802. When you have selected a health care provider, consider the following.
When you scheduled your appointment, was the receptionist friendly, prompt and professional? Did he or she take time to answer your questions? Were you left on hold too long?
When you arrived for your appointment, were you greeted promptly? Was the reception area clean and comfortable? Was the staff friendly and willing to answer your questions?
Did you have to wait long in the exam room before the doctor arrived? Was the exam room orderly and clean, with a chair for a family member?
When the doctor arrived and introduced himself or herself, did he or she seem rushed or tired? Did you get a good first impression?
During the consultation, did nurses or assistants pop in and out? Did the doctor seem caring, compassionate and sympathetic to your concerns? Did you feel comfortable revealing personal information? Did the doctor rush through the meeting?
Treat finding a doctor as seriously as looking for a new job or a new home. You want to be comfortable with the person who will see you while you are most vulnerable.
For Veterans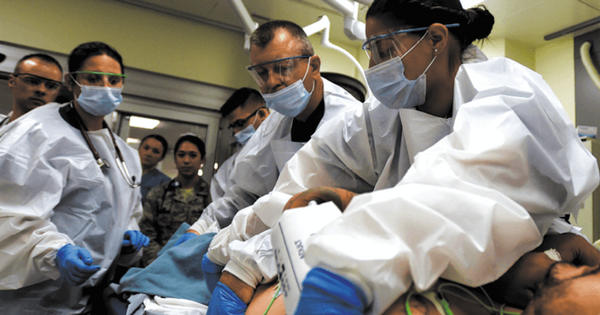 Veterans in San Antonio are served within Veterans Integrated Service Network 17 through the VA Heart of Texas Health Care Network and the South Texas Veterans Health Care System in San Antonio. The South Texas Veterans Health Care System provides health care services for 80,000 veterans at two inpatient campuses: the Audie L. Murphy Memorial Veterans Hospital in San Antonio and the Kerrville VA Hospital in Kerrville, about 60 miles northwest of San Antonio. There are also 14 community clinics in the greater San Antonio metro region. For a list of community clinics, visit www.southtexas.va.gov/locations/index.asp.
Veterans in the Del Rio area generally receive care at San Antonio's Audie L. Murphy VA Hospital or the Kerrville VA Hospital in Kerrville, though physicians at either VA hospital can refer Del Rio veterans to local medical care through the Choice Program.
Del Rio is served by the Val Verde County Veterans Service Office (830-774-7548 or 830-774-7549).
Audie L. Murphy VA Hospital, STVHCS
7400 Merton Minter San Antonio, TX 78229...............................210-617-5300
The Audie L. Murphy Memorial Veterans Hospital is a quaternary care facility affiliated with the University of Texas Health Science Center at San Antonio. Comprehensive health care is provided through acute medical, surgical, mental health, physical medicine and rehabilitation, geriatric and primary care services. Quaternary services include bone marrow transplantation, open-heart surgery, magnetic resonance imaging and positron emission tomography. As a Level II research facility, the hospital participates in projects for aging, cardiac surgery, cancer, diabetes and HIV. The facility is also one of three National Institutes of Health-sponsored clinical research centers in the VA.
Kerrville VA Hospital, STVHCS
3600 Memorial Blvd. Kerrville, TX 78028.................................866-487-1653
www.southtexas.va.gov/locations/Kerrville_VA_Hospital.asp
The Kerrville VA Hospital, 65 miles northwest of San Antonio and 153 miles northeast of Del Rio, provides primary care, some specialty care, geriatric evaluation and management, palliative care and long-term care services with a Community Living Center. Outpatient clinics offer primary care and some specialty care while sharing resources with each other and their respective communities. When necessary, veterans are referred to Audie L. Murphy VA Hospital for specialty care.
Texas Veterans Commission
Stephen F. Austin Building, Suite 800 Austin, TX 78701............512-463-5538
VA Suicide Lifeline...............................................................800-273-8255
The Texas Veterans Commission improves the quality of life for Texas' veterans, military and their families by increasing awareness and access to appropriate federal, state and local resources. Veterans in South Texas can receive health care from a variety of Department of Veterans Affairs facilities, including two hospitals, 14 community clinics and a dental clinic. Combat veterans who were discharged or released from active service on or after Jan. 28, 2003, are eligible to enroll for enhanced care in the VA health care system for five years from their date of discharge or release.
The enrollment period begins on the discharge or separation date of the service member from active-duty service, or in the case of multiple call-ups, the most recent discharge date.
Veterans, including activated reservists and National Guard members, are eligible if they served on active duty in combat after Nov. 11, 1998, and have been discharged under other than dishonorable conditions. Go to www.va.gov/healthbenefits/apply/returning_servicemembers.asp.
Hospitals/Medical Centers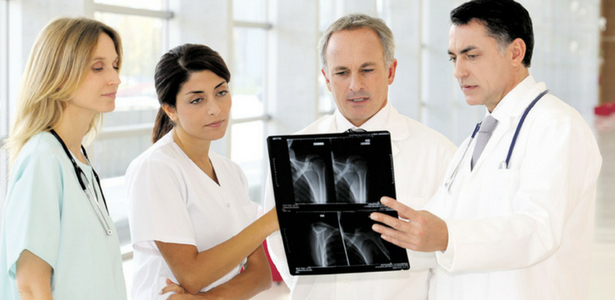 Because emergencies can happen without warning, it is prudent to know where to go when they happen. Saving minutes in a crisis can mean saving a life. Knowing what services are available, and where, can make all the difference. Visit the following websites for more information on local hospital and medical center services.
San Antonio
Children's Hospital of San Antonio
333 N. Santa Rosa St. San Antonio, TX 78207......................210-704-2011
Christus Santa Rosa Hospital — Westover Hills
11212 State Highway 151 San Antonio, TX 78251.................210-703-8000
www.christussantarosa.org/WestoverHills
Methodist Healthcare System
8109 Fredericksburg Road San Antonio, TX 78229................210-575-0355
Methodist Hospital
7700 Floyd Curl Drive San Antonio, TX 78229......................210-575-4000
www.sahealth.com/locations/methodist-hospital
Metropolitan Methodist Hospital
1310 McCullough Ave. San Antonio, TX 78212......................210-757-2200
www.sahealth.com/locations/metropolitan-methodist-hospital
St. Luke's Baptist Hospital
7930 Floyd Curl Drive San Antonio, TX 78229......................210-297-5000
www.baptisthealthsystem.com/our-locations/st-luke-s-baptist-hospital
University Hospital
4502 Medical Drive San Antonio, TX 78229..........................210-358-4000
www.universityhealthsystem.com/university-hospital
Del Rio
Val Verde Regional Medical Center
801 N. Bedell Ave. Del Rio, TX 78840...................................830-775-8566
Public Health Care

Texas Department of State Health Services
P.O. Box 149347 Austin, TX 78714...........................512-776-7111
The Department of State Health Services works to protect and improve the health and well-being of all Texans. The agency — created in 2003 through the merger of the Texas Department of Health, Texas Department of Mental Health and Mental Retardation, Texas Health Care Information Council and Texas Commission on Alcohol and Drug Abuse — provides state-operated health care services, including hospitals, health centers and health agencies. It is based in Austin, Texas; however, the department's Region 8 San Antonio system covers an area with more than 3 million people, with 1.7 million people living in Bexar County.
Local health units offer a variety of services, including communicable disease investigation and intervention, family planning, immunizations, STD counseling and testing, WIC and nutrition services, women's health services and more.
Health Service Region 8 — San Antonio
7430 Louis Pasteur Drive San Antonio, TX 78229........210-949-2000
The Texas Department of State Health Services Region 8 provides public health services to a population of 3 million people in 28 counties in South Central Texas, including the 1.7 million living in Bexar County.
San Antonio Metropolitan Health District
111 Soledad, Suite 1000 San Antonio, TX 78205........210-207-8780
The San Antonio Metropolitan Health District is the public agency that provides public health programs in San Antonio and unincorporated areas of Bexar County. Although Metro Health is a city/county organization, administrative control is under the city of San Antonio and Metro Health is operated as a city department.
Services include health code enforcement, immunizations, clinical services, disease control, environmental monitoring, health education, dental health and emergency preparedness. For a full list of local health units and their available services, visit www.sanantonio.gov/Health/AboutUs/ClinicLocations.aspx.
Del Rio
Hill Country Community MHDD Centers, based in Kerrville, provides services for mental health, developmental disabilities, substance abuse and early childhood intervention throughout the greater Texas Hill Country, including Val Verde County. Go to www.hillcountry.org for more information (830-792-3300). In Del Rio, the locations are:
Val Verde County Mental Health Center/Hill Country Veterans Services West
1927 N. Bedell Ave. Del Rio, TX 78840.......................830-774-8702
Del Rio Services
1927 N. Bedell Ave Del Rio, TX 78840........................830-775-1334