Safety

City of San Antonio
FBI Office – San Antonio
210-225-6741
www.fbi.gov/contact-us/field-offices/sanantonio
An FBI main office in San Antonio has six area satellite offices including the one in Del Rio that oversees Val Verde, Terrell, Edwards, Kinney, Maverick, Zavala and Dimmit counties.
San Antonio Fire Department
"Our Family, Protecting Your Family"
The city has more than 1,000 fire fighters, 50 fire stations and 32 ambulances operated by more than 300 certified paramedics working to protect citizens, visitors, property and the environment. Find fire station locations online at www.sanantonio.gov/SAFD/About/LocationsforFireStations.aspx.
San Antonio Police Department
"Protecting the Alamo City"
SAPD's official guides are the principles of integrity, respect, compassion and fairness. The department is dedicated to improving the quality of life by creating a safe environment in partnership with the people it serves. SAPD headquarters is at 315 S. Santa Rosa. Find substation locations as well as information about programs and services at www.sanantonio.gov/sapd.aspx.
Texas Department of Public Safety
210-531-2203
www.dps.texas.gov/tle/contact.htm
The Texas Department of Public Safety, known as the State Troopers, maintains several public safety and driver's license offices in San Antonio.
City of Del Rio
Del Rio Fire Department
830-774-8650
www.cityofdelrio.com/432/Fire-Department
The Del Rio Fire Department, which has four fire stations strategically placed across the city, fights fires within the city limits but in addition provides public education, code enforcement and ongoing training for fire fighters.
Val Verde County Volunteer Fire and Rescue
830-774-7640
http://valverdecounty.texas.gov/170/Rural-Volunteer-Fire-Fighters
Members of Val Verde County Volunteer Fire and Rescue fight structure, vehicle and wildland fires; educate the public; assist EMS; and conduct search and rescue missions outside city limits.
Del Rio Police Department
830-774-8718
www.cityofdelrio.com/433/Police-Department
Divisions within the department include administration, enforcement, criminal investigation, records, juvenile, auto theft, patrol, training and communications. Texas Jail Roster notes that in recent years Del Rio's overall crime rate has been 23 percent lower than the national average, and the odds of being a crime victim were 1 in 43, meaning the city was safer than nearly 50 percent of other U.S. cities.
U.S. Border Patrol
800-232-5378
www.cbp.gov/border-security/along-us-borders/border-patrol-sectors/del-rio-sector-texas
U.S. Customs and Border Protection maintains a Border Patrol station in Del Rio that monitors 41 Texas counties and the Rio Grande and Lake Amistad border between the U.S. and Mexico. The Border Patrol's mission is to detect and prevent smuggling operations and the entry of undocumented immigrants.
Texas Department of Public Safety – Del Rio Office
830-703-1225
http://dmvhandbook.org/locations/del-rio-dps-office
Services offered by the Del Rio DPS Office at 2012 Veteran Blvd. include drivers licenses and renewals, written driving tests and road tests, identification cards, the written and driving tests for those seeking a commercial drivers license, and vehicle registration.
In San Antonio and South Texas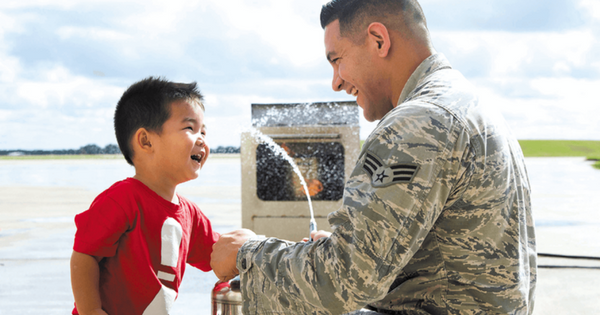 Picking up from one place and moving to another is always a hassle, especially when kids and pets are involved. Knowing whom to call or where to find information can help make the transition easier.
American Red Cross
The Red Cross helps members of the military, veterans and their families prepare for, cope with, and respond to, the challenges of military service.
The American Red Cross offers confidential services to all members of the military, veterans, and their families by connecting them with local, state and national resources through the network of chapters in communities across the United States and offices on military installations worldwide.
Local Red Cross offices develop and maintain relationships with key community partners. Military families rely on the Red Cross to help them identify their needs and connect them to the most appropriate Red Cross and community resources. This key Red Cross service includes responding to emergency needs for food, clothing, and shelter, referrals to counseling services (e.g., financial, legal, mental health), respite care for caregivers, and other resources that meet the unique needs of local military members, veterans and their families.
The American Red Cross Emergency Communications Center is available to help 24/7. Call 877-272-7337 or submit an online request at https://saf.redcross.org/css.
Armed Services YMCA
The ASYMCA is made up of 13 branches and about 20 affiliate locations at local Ys and on some DOD facilities across the U.S.
It makes military life easier by providing programs and services to the young men and women of all five armed services: Army, Marine Corps, Navy, Air Force and Coast Guard.
ASYMCA programs, services and events are designed to help the family come together, stay together and have the ability to adjust, bounce back and thrive wherever the services send them — with a particular focus on junior-enlisted men and women, the individuals on the front lines of defending our nation. Programs are offered at low cost and require no dues or membership fees.
Signature programs include: Angels of the Battlefield Awards Gala, Art and Essay Contest, Military Family Month, Operation Hero, Operation Holiday Joy, Operation Kid Comfort, Operation Outdoors, Operation Ride Home, Parent and Me, Teddy's Child Watch and YMCA/DOD Military Outreach Initiative.
Find ASYMCA locations by visiting www.asymca.org/locations.
Child Care Aware
Improving access to affordable, quality child care is one of Child Care Aware of America's top goals. Search the site's "State by State Resources for Families" to connect with national organizations and associations that provide information for families regarding child development, parenting, and child care concerns and questions.
The site has information on the different types of child care and how to choose the right child care for your family. Financial resources include a child care budgeting calculator and information on federal and state fee assistance. There's also a special section for military and DOD families with links to military child care fee assistance. To speak with a specialist about military and DOD child care programs, call 800-424-2246, option 6.
Texas Department of Family and Protective Services
701 W. 51st St. Austin, TX 78751
...............................................512-438-4800
The Texas Department of Family and Protective Services works to protect children, the elderly and people with disabilities from abuse, neglect and exploitation. The department's services include those for child and adult protective services, for adoption and foster care, for child care licensing and more.
Child Care Licensing Division
P.O. Box 23990 San Antonio, TX 78223
...............................................210-270-4000
Don't be in dark about child care. Use the CCL website to find regulated care near you and check its inspection record before placing your child there. The website also provides details about each licensed child care operation and tips to help you choose a care provider that is the right fit for your family. Call the statewide child-care information hotline at 800-862-5252.
San Antonio Department of Human Services
106 S. St. Mary's, Seventh Floor San Antonio, TX 78205
..............................................210-207-8198
www.sanantonio.gov/humanservices
DHS provides comprehensive services for early education and child care assistance, education, financial and emergency assistance, homeless assistance and senior services. Find a listing of senior centers at www.sanantonio.gov/humanservices/SeniorServices/SeniorCenters.
DHS operates two community centers that serve as central facilities for private, federal, state and city agencies to deliver a comprehensive program of recreational activities and social services.
Texas Health and Human Services Commission
173 Wildcat Drive Del Rio, TX 78840
..............................................830-774-3661
The Texas Health and Human Services Commission oversees five systems: the Health and Human Services Commission, the Department of Aging and Disability Services, the Department of State Health Services, the Department of Assistive and Rehabilitative Services, and the Department of Family and Protective Services. In addition, the commission's office located at 712 E. Gibbs St. distributes federal food stamps in the government's Supplemental Nutrition Assistance Program.
Military OneSource
Military OneSource is your central hub and go-to-place for the military community. Get to know your benefits and prepare for the big stuff — deployments, reintegration, moves, parenthood, retirement and more. Browse by topic or search for that strangely specific question you want to know the answers to. No matter where military life takes you, with Military OneSource you will always be in the loop.
Operation Homefront
Operation Homefront assists military families during difficult financial times by providing food assistance, auto and home repair, vision care, travel and transportation, moving assistance, essential home items, and rent-free transitional housing for wounded veterans and their families.
Helping military families gain long-term stability is a specific concern for Operation Homefront. Homes on the Homefront awards mortgage-free homes, impacting veteran families for generations to come. The caregivers for wounded warriors also need help and that is why Hearts of Valor was formed.
Operation Homefront's annual gala recognizes extraordinary military kids. The organization also hosts multiple Homefront Celebrations, Star-Spangled Baby Showers, Back-to-School Brigades and Holiday Meals for Military events each year to show appreciation to military spouses.
Visit Operation Homefront online for more information.
United Service Organization
Since 1941, the USO has kept our military men and women connected to their families, home and country no matter where they are or under what conditions they serve. Programs for military families include Couples Seminars: Stronger Families, Comfort Crew for Military Kids, Operation That's My Dress, United Through Reading, Baby Showers: USO and What to Expect Present Special Delivery and The Sesame Street/USO Experience.
The USO also provides transition services to support Americans' return to civilian life after completing their military service. For more information, go to www.uso.org/programs/uso-pathfinder.
Visit the USO's website to find a location near you.
Pets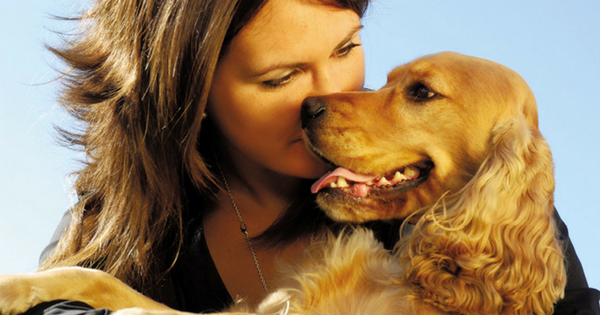 Moves are stressful for everyone — including the family pet. Pets can sense stress and a change in routine can be difficult for them. If possible, keep your pets in a quiet, secure area while movers pack up or unload your belongings. Movers will have your door open while they move boxes and furniture, and a pet may slip out the door undetected. Make sure you keep a collar with an ID tag on your pet at all times. Ensure the tag has your current phone number on it. It is also a good idea to microchip your pets. Remember to keep the microchip's contact information up-to-date. If your pet escapes during any part of your move, you want the animal shelter that scans the chip to be able to contact you.
In Texas, your pet faces many outside dangers, among them venomous snakes, coyotes, bobcats, ticks, spiders, insects, poisonous plants and more. Keep your dog on a short leash in wilderness areas, especially if it starts sniffing or pawing the ground. Another hazard to pets is Texas' extreme weather. If you must keep your dog outside in the summer with no doggy door to an air-conditioned home, make sure to provide plenty of water in a shady area. Never leave a dog inside a parked vehicle. Have a waterproof covered shelter that a dog may retreat to in the event of a rainstorm. The shelter should be large enough for the dog to stand in without their head touching the top and should be long enough to allow the dog to lie down comfortably. It also should be raised an inch or two off the ground so it does not sit in water.
Animal Services in San Antonio and Del Rio
Texas Parks and Wildlife Department
4200 Smith School Road Austin, TX 78744.........................512-389-4800
The Wildlife Division's mission is to manage and conserve the natural and cultural resources of Texas and to provide hunting, fishing and outdoor recreation opportunities for the use and enjoyment of present and future generations. To accomplish this mission, Division personnel annually conduct about 4,000 wildlife population surveys; provide recommendations concerning the management of about 1,200 vertebrate wildlife species; conduct about a dozen wildlife research studies; manage 50 wildlife management areas totaling 744,000 acres; hold public hunts on more than 230 tracts of land totaling more than 1.4 million acres; provide landowner incentives to manage for rare species; and inform the public about wildlife in general.
City of San Antonio Animal Care Services
4710 State Highway 151 San Antonio, TX 78227................210-207-4738
Animal Care Services provides care for pets at its adoption facility. Other services include animal control, spay and neuter programs, microchipping, low-cost vaccinations and other resources for pet owners. Detailed information on licensing, permits and fees as well as local ordinances is available on the ACS website.
San Antonio Humane Society
4804 Fredericksburg Road San Antonio, TX 78229...............210-226-7461
The Human Society provides adoption, low-cost spay/neuter services, microchipping, dog-training classes and a wellness clinic.
Del Rio Animal Care and Control
109 W. Broadway Del Rio, TX 78840..................................830-774-8558
www.cityofdelrio.com/727/Animal-Care-and-Control
Healthy, unaggressive animals whose owners fail to reclaim them are put up for adoption. The city limits each household in Del Rio to four domestic pets.
Del Rio Animal Shelter
207 Ogden Del Rio, TX 78840............................................830-422-2522
http://awos.petfinder.com/shelters/TX1949.html
The nonprofit Friends of Del Rio Animals helps shelter animals by volunteering and with fundraising and adoptions. The organization is in temporary quarters; call for an appointment.
A Pets Wish Rescue
P.O. Box 421551 Del Rio, TX 78842...................................830-313-8799
http://apetswish.rescuegroups.org
A Pets Wish Rescue is dedicated to rescuing homeless and abandoned animals, primarily dogs and cats, from high-kill shelters and owners who can no longer care for them. By working with volunteers, foster homes, local veterinarians and boarding facilities, the nonprofit is able to rescue hundreds of animals every year, provide them with loving temporary care and find them well-matched, carefully screened forever homes.
Veterinary Services
Veterinary services in San Antonio are plentiful; see the Advertiser Directory in this guide to connect with local providers. Another source to find a veterinarian, clinic or hospital is the Veterinary Medical Association of Bexar County's website, www.vmabc.org/search-quick.php. Another source for connecting with a veterinarian is the Texas Veterinary Medical Association website at https://tvma.azurewebsites.net.
Del Rio has three veterinary clinics, though some residents take their pets across the border for treatment in Del Rio's sister city of Ciudad Acuna, Mexico.
Pets for Patriots
Pets for Patriots' vision is to end animal homelessness in the United States while giving our military veterans and their families the greatest "thank you" of all: the extraordinary love of a companion pet. It makes this happen through its nationwide shelter and veterinary networks, military and veteran organizations, and a public that values the lives of both the vulnerable and heroic among us.
To learn more about adopting a pet, visit https://petsforpatriots.org/adopt-a-pet/how-it-works.