History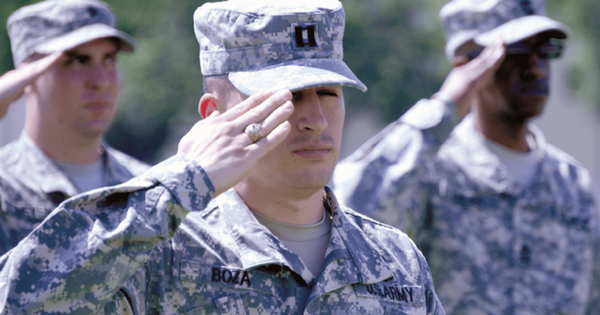 Located in the heart of San Antonio, JBSA-Fort Sam Houston is the birthplace of military aviation and saw the development of the concept of airborne operations. The post evolved into the "Home of Army Medicine" after World War II and into the "Home of Military Medicine."
The post is home to the 502nd Force Support Group, U.S. Army North and South, U.S. Army Medical Command, the Army Medical Department Center and School, the Defense Medical Readiness Training Institute and the San Antonio Military Entrance Processing Station. The post manages the 27,900-acre Camp Bullis Military Training Reservation northwest of San Antonio as well. For a full list of mission partners at JBSA, visit www.jbsa.mil/Mission-Partners.
Fort Sam Houston was designated as a National Historic Landmark in 1975 as one of the Army's oldest installations. The fort boasts the largest collection of historic structures. Careful preservation of these areas allows the post to live with its history, surrounded by the traditions of excellence established when the first soldier arrived there in 1845.
HISTORY
Soldiers have been the midwives for the birth of San Antonio, starting with the Spanish who set up a fort in 1718 between the San Antonio River and San Pedro Creek in an effort to combat Native Americans, block contraband flowing between French Louisiana and interior Mexico, support five Franciscan missions and keep settlers from killing each other.
When Mexico won its independence from Spain in 1823, Mexican troops replaced the Spanish, to be replaced in turn by Texian forces after Gen. Sam Houston and his ragtag revolutionary Texian army, 900 strong and mostly armed with squirrel rifles and Bowie knives, fell upon Gen. Antonio Lopez de Santa Anna's 1,200 soldiers as they napped and routed them in 18 minutes at the Battle of San Jacinto on April 21, 1836.
In turn, with Texas poised for statehood in 1845, three companies of U.S. Army dragoons hotfooted it down from Oklahoma to set up a post that autumn near the Alamo, whose defenders, including Davy Crockett, had been overwhelmed and slaughtered by Santa Anna. The Army established a garrison and regional headquarters in rented buildings and a quartermaster supply depot in the Alamo. If not for the Army, the Alamo might be a parking lot today; an Army quartermaster countermanded another's order to tear down the battered old shrine and directed that it be repaired and preserved.
In the late 1870s, the Army relocated to what officially became Fort Sam Houston (1890), intended as a permanent post and as home to the San Antonio Quartermaster Depot and a Department of Texas headquarters. The limestone quadrangle was completed in February 1878; its clock tower is the oldest building on post.
Apache leader Geronimo and 32 of his surviving warriors were held for a little over a month in the quadrangle in 1886 while U.S. officials bickered over whether they should be treated as prisoners of war or tried in civilian court, giving rise to the apocryphal tale that the quadrangle was stocked with the deer, peacocks, ducks and bunnies that roam there freely because Geronimo would not eat anything he had not hunted.
Fort Sam Houston's steady expansion brought it new missions. Military aviation — what eventually became the Air Force — began at the fort in 1910 with a single biplane purchased from the Wright brothers in 1909. The plane was dispatched to Fort Sam Houston with a pilot, Lt. Benjamin D. Foulois, who later said his orders were to "take plenty of spare parts and teach yourself to fly."
The first flights at Fort Sam Houston — four, on March 2, 1910 — lasted for 7.5, 10, 21 and 21 minutes, respectively, and the final one might have lasted longer but the plane crashed.
Signal Corps 1, like its sister aircraft, had skids beneath and used rails or a catapult to launch. A pair of Fort Sam Houston aircraft mechanics tinkered with the undercarriage and by August had created a tricycle-style landing gear with wheels. The wheels made it far easier to set the plane down and changed the course of aeronautical engineering.
Removing battle casualties by aircraft was developed at the fort by 1917, and delivering troops by air to battlefields was being tested there as early as 1939. U.S. Border Patrol and Customs agents realized how useful aircraft would be for searching the wild desert between the U.S. and Mexico for smugglers. Denied help by Congress, the agents patched together rickety airplanes seized from smugglers and took to the air. With connivance from Army troops, they stashed their planes in an old hangar at Fort Sam Houston, and their success forced Washington to relent, make their ad hoc operation official and transfer it to the Coast Guard, which had trained pilots and mechanics.
From 1910 until the outbreak of World War II, Fort Sam Houston was the largest Army post in the United States. Medical care has been a post component since its first small dispensary and hospital opened in 1879. Fort Sam Houston now is the largest and most important military medical training facility in the world. It is known as the "Home of Army Medicine" and "Home of the Combat Medic."
The first permanent hospital was built in 1886, and an 84-bed station hospital entered service in 1907. Brig. Gen. Roger Brooke took over the station hospital from 1929 to 1933 and initiated routine chest X-rays in military medicine. A new 418-bed station hospital opened in 1937 and was the first step toward the Army's redirecting Fort Sam Houston from an infantry to a medical post.
Swamped by World War II casualties, the station hospital expanded in 1941. In 1944 it changed its name to Brooke General Hospital to honor the brigadier general, and expanded again in 1944. With World War II's end in 1945, the next year the Army decided to consolidate its medical research and training and chose Fort Sam Houston for the site. Brooke General Hospital was renamed Brooke Army Medical Center.
A replacement hospital dedicated in 1996 was expanded in 2011 and renamed San Antonio Military Medical Center. Brooke Army Medical Center is the umbrella command headquarters for all military medical operations in San Antonio, including SAMMC.
Organizations

502ND FORCE SUPPORT GROUP
The groups under the Air Force's 502nd Air Base Wing provide the services that keep JBSA running smoothly, but under slightly different names and with slightly different responsibilities on each of the three installations. On JBSA-Fort Sam Houston, the 502nd Force Support Group is divided into two support squadrons, one dealing with morale, welfare and recreation (including community and student activity centers, and fitness, child and youth programs), and the other with dining facilities and lodging, personnel policies and procedures, and readiness.
U.S. ARMY NORTH
Headquartered at JBSA-Fort Sam Houston, this land component command is responsible for homeland defense and defensive support of civil authorities. Known as the U.S. Fifth Army during World War II, it was pivotal to the success of the Allies' Italian campaign against the Germans, despite its heavy losses.
U.S. ARMY SOUTH
Under the U.S. Southern Command, U.S. Army South has played a crucial security role along the Panama Canal and in Latin America and the Caribbean since its inception in 1904. Today, its geographic responsibilities extend to 31 countries and 15 areas of special sovereignty and cover about 15.6 million square miles.
U.S. ARMY MEDICAL COMMAND
MEDCOM, with its headquarters at JBSA-Fort Sam Houston, oversees the Army's global medical, dental and veterinary facilities that provide preventive care and treatment, medical research, and medical development and training.
ARMY MEDICAL DEPARTMENT CENTER AND SCHOOL
The Army Medical Department Center is where the department formulates its medical organization, tactics, doctrine and equipment. The school is where the Army educates and trains all of its medical personnel. Together, the center and school design, train, educate and inspire the world's premier military medical force to enable readiness and strengthen America's Army.
DEFENSE MEDICAL READINESS TRAINING INSTITUTE
By the late 1970s, the number of combat-ready medics had sunk so low that it was called a "war-stopper," and the Defense Medical Readiness Training Institute was among congressional and military moves to rebuild. The institute is a tri-service organization staffed by U.S. Army, Navy and Air Force professionals. The institute offers both resident and nonresident joint medical readiness training courses as well as professional medical programs. Courses are offered in trauma and burn care, disaster preparedness and humanitarian assistance, as well as preparation and responses to chemical, biological, radiological, nuclear and explosive threats.
SAN ANTONIO MILITARY ENTRANCE PROCESSING STATION
U.S. Military Entrance Processing Command is composed of two geographical sectors and is staffed with personnel from all military services. Its motto of "Freedom's Front Door" reflects the joint command's purpose of screening and processing applicants to the U.S. armed forces. The San Antonio Military Entrance Processing Station is one of a network of 65 MEPS located nationwide and in Puerto Rico.
Arrival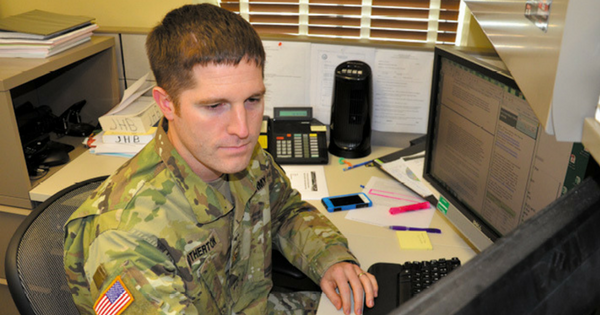 DRIVING DIRECTIONS
From San Antonio International Airport
To drive from the airport to JBSA-Fort Sam Houston, go west on Airport Boulevard toward the Airport Exit, turn right onto South Terminal Drive, and then turn left onto U.S. Highway 218 north/McAllister Freeway. Merge onto U.S. 281 south via the ramp on the left toward downtown San Antonio. Take the Interstate 35 north exit on the left toward Austin, exit at Walters Street and then turn left on Walters Street. Go straight on to the decal or visitor gate at the fort.
CHECK-IN PROCEDURES
Officers arriving at JBSA-Fort Sam Houston should sign in to register at the headquarters unit or activity to which they've been assigned. Enlisted soldiers should sign in at the orderly room of the organization to which they've been assigned or attached. All soldiers — officers or enlisted — should check with their unit personnel NCO reference security processing.
Permanent-party soldiers will be given an inprocessing appointment after they have signed in at their units. Soldiers report to Building 2263, Room 312, at 7:15 a.m. for inprocessing. They should bring their Personnel Records Review, PERSTEMPO, assignment memorandum from the company, duty memorandum and leave form (DA-31) signed by the approving authority.
All tech school airmen should report to the Academic Support Building, Building 1467. There, military training leaders will give them the directions and scheduling they need to complete their inprocessing.
Finance, housing, security, vehicle registration and transportation offices in Building 2263 can help with relocation needs. For more assistance, call information at 210-221-9274/9268.
TEMPORARY LODGING
Candlewood Suites
2800 Scott Road..........................................210-357-2705
Holiday Inn Expresses
3298 Chambers Pass....................................210-357-2705
3825 Dickman Road.....................................210-357-2705
IHG Army Hotels
1951 Staff Post Road...................................210-357-2705
3325 William Hardee Road...........................210-357-2705
There are five on-post hotels that provide temporary lodging for incoming JBSA-Fort Sam Houston personnel. Amenities vary at each location, but may include wireless internet, free breakfast, health and fitness centers, pools, area shuttles and more. Pet-friendly units are available.
Arrange for temporary quarters as soon as you receive your PCS. For reservations, current room rates and information on check-in locations for each hotel, go to the IHG Army Hotels website.
Getting Settled

HEALTH CARE
Brooke Army Medical Center
3551 Roger Brooke Drive
Information................................................210-916-7500
Appointments.............................................210-916-9900
Pharmacy..................................................210-916-1536
Brooke Army Medical Center at JBSA-Fort Sam Houston provides care to military service members, their families, veterans and civilian emergency patients. As a proud partner within the San Antonio Military Health System, the center's facilities provide comprehensive care for more than 250,000 military beneficiaries living throughout the area. The center and its Air Force partner, the 59th Medical Wing, including the Wilford Hall Ambulatory Surgical Center, forged the SAMHS to optimize military medical resources in and around JBSA.
As the sole verified Level I trauma center within the Department of Defense, Brooke Army Medical Center provides emergency services during 80,000 emergency department visits annually and serves as the premier medical readiness training platform for both the Army and the Air Force. A verified burn center serves alongside the Level I trauma center to provide emergency services for residents from 22 separate counties in South Texas.
Brooke Army Medical Center facilities include the San Antonio Military Medical Center, the Center for the Intrepid (an extremity injury rehabilitation center), the Westover Medical Home, the Capt. Jennifer M. Moreno Primary Care Clinic, the McWethy Troop Medical Clinic, the Taylor Burk Clinic at Camp Bullis, the Schertz Medical Home and the Corpus Christi Occupational Health Clinic.
Brooke Army Medical Center's departments and services include behavioral health, emergency medicine, obstetrics and gynecology, optometry, orthopedics, pediatrics, radiology, surgery and more. For more information on the center's facilities, clinics and services, visit the center's website.
HOUSING
Housing Referral Services
3171 Zinn Road
...................................210-295-8539/8564/8569/8635
www.housing.af.mil/Units/Joint-Base-San-Antonio
The Fort Sam Houston Housing Referral Services Office is ready to help you transition to your new home and community. Use its resources to become familiar with available housing options and support services. When you arrive at Fort Sam Houston, visit the office for valuable information, counseling and guidance before signing any lease or sales contract for housing.
Unaccompanied Housing
2250 Engineer St., Suite 7
Brenner Barracks............................210-221-0190/2087
NCO Barracks.........................................210-221-2087
Okubo Barracks..............................210-916-1134/1156
www.housing.af.mil/Units/Joint-Base-San-Antonio
Unaccompanied housing is provided for unaccompanied airmen in the ranks of E-1 to E-3 and E-4 with less than three years of service and for unaccompanied soldiers in the ranks of E-1 to E-5. Each service member is provided a shared suite with a private sleeping room with the furnishings, bed linens and supplies required for comfortable living. Room arrangements may vary depending on location. Unaccompanied airmen in the rank of E-4 with more than three years of service and unaccompanied soldiers in the rank of E-6 and above will move into housing in the local community.
Permanent-party unaccompanied housing is on the main post and the Medical Center Annex and is centrally managed. Brenner Barracks on the main post has 288 barracks spaces in a 1+1 configuration with kitchenettes. The new NCO barracks across the street from Brenner Barracks has 96 barracks spaces in a 1+1 configuration with full kitchens. Okubo Barracks on the Medical Center Annex has 296 barracks spaces in a 1+1 configuration with kitchenettes.
Rooms with full kitchens have cooktops and refrigerators, and each room has a microwave. Common areas include laundry rooms, day rooms with 52-inch flat-screen televisions, pool and foosball tables, gaming systems, Wi-Fi access, popcorn and vending machines, full kitchens for holiday parties, recreational areas for barbecues, and basketball and tennis courts.
Smoking and pets are banned from the barracks. During orientation, the unaccompanied housing facility manager will let you know all Army, Air Force and fort-specific policies.
Fort Sam Houston Family Housing
2739 Dickman Road...............................210-270-7638
https://lincolnmilitary.com/installations/fort-sam-houston
Lincoln Military Housing owns the family housing and maintains, repairs and manages the Fort Sam Houston family housing community. Military personnel can opt to live in privatized housing by signing a tenant lease with Lincoln Military Housing. There are no application or deposit fees and an on-site maintenance team is available around the clock to resolve problems.
The Lincoln Military Housing community is comparable to housing off post but offers many amenities and support services, such as community events that provide residents of all ages with free, fun and educational events and activities. Community features include tot lots, playgrounds, pools, resident centers and more.
Those who choose to live in the community will sign a tenant lease agreement, typically for a one-year term, that includes a military clause and a lease termination clause. You pay your monthly rent by authorizing an allotment of your BAH to be paid directly to the resident center. If you move before the allotment start date, you will pay a prorated amount directly to the center. The tenant lease agreement will spell out the rent payment terms and conditions.
MAIL
Post Office
2492 Stanley Road..............................210-226-0089
The installation's full-service post office provides window service on weekdays and Saturday. The lockbox lobby is open 24/7.
If you need to send mail to JBSA-Fort Sam Houston before your arrival, address it to:
Your Name
JBSA-Fort Sam Houston Post Office
General Delivery
JBSA-Fort Sam Houston, TX 78234
The post office will hold mail for 15 days if incoming from CONUS, 45 days if incoming from OCONUS.
RELIGIOUS GUIDANCE
After-hours Emergency Pastoral Needs
JBSA Command Post........................................210-221-9363
Chaplain's Office......................................210-221-5004/5937
Main Post Chapel
2301 Wilson Way.............................................210-221-2754
AMEDD Chapel
3545 Garden Ave.............................................210-221-3231
Brooke Army Medical Center Chapel
3551 Roger Brooke Road..................................210-916-1105
Dodd Field Chapel
5584 Dodd Blvd..............................................210-221-5010
www.jbsa.mil/Resources/Chaplain-Services/JBSA-Fort-Sam-Houston-Chaplain
Fort Sam Houston chapels support the religious needs of all post members. The chapels offer many programs, including Buddhist, Catholic, Jewish, Islamic, Latter-day Saints and Protestant services. Chaplains also offer marriage, family and individual counseling and therapy. Services include individual and family counseling, marital and premarital counseling and assessment, and predeployment and post-deployment assistance. Areas addressed include blended families, conflict resolution, divorce recovery, trauma, anger, anxiety and stress, depression and spiritual issues. All services are free and confidential.
If you are seeking spiritual support for any denomination or faith group, contact the chaplain's office. For current service times, visit the chaplain website.
Serving You

DINING
Back Swing Cafe (Golf Course)
1050 Harry Wurzbach Road............................................210-221-5863
Rocco Dining Facility
Building 2745, Schofield Road.........................................210-221-3608
Sam Houston Lanes Grille (Bowling Center)
Building 2521...............................................................210-221-5029
Slagel Dining Facility
Building 1287, Harney Path....................................210-808-1536/1532
Student Activity Center Snack Bar
Building 1477.......................................................210-466-5047/5049
For hours, menus and special event information, visit https://jbsatoday.com/Dining%20Facilities and www.jbsa.mil/Resources/DiningFacility.
FINANCIAL SERVICES
Broadway Bank
2302 Stanley Road......................................................210-227-7131
3600 George C. Beach Ave. (Brooke Army Medical Center) 210-227-7131
RECREATION
For information about the recreational programs at JBSA-Fort Sam Houston, visit the 502nd Force Support Squadron online at https://jbsatoday.com.
Aquatic Center
Building 3300............................................................210-221-4887
https://jbsatoday.com/FSH-Aquatic-Center
The aquatic center has a 50-meter Olympic-size pool, three water slides, lap lanes and more. Lifeguard classes and individual and group swimming lessons are available, and pool managers often host special events such as triathlons, dive-in movies and Dog Day at the Pool.
Bowling Center
Building 2521...................................................210-221-4740/3683
https://jbsatoday.com/FSH-Bowling-Center
The bowling center has 24 lanes, a computerized scoring system, a snack bar, locker rentals, tournaments and leagues. Lanes can be reserved for private parties and unit training.
Community Center
Building 1395...................................................210-808-6262/6263
https://jbsatoday.com/FSH-Community-Center
The Sam Houston Community Center features the ticket office, free Wi-Fi, a game room with pool tables and flat-screen televisions with cable. The center's catering service and relaxing atmosphere are ideal for conferences and events.
Community Theater
Building 2652..........................................................210-222-9694
https://jbsatoday.com/FSH-Harlequin-Theater
As one of the few performing arts theaters in the military, the Harlequin produces a variety of theatrical productions throughout the year, from musicals and mysteries to Shakespeare and Simon with the help of volunteer performers.
Equestrian Center
Building 3550...........................................................210-224-7207
https://jbsatoday.com/FSH-Equestrian-Center
The equestrian center provides boarding opportunities for privately owned horses as well as private and group riding lessons, pony and trail rides, and youth horsemanship camps. The center also hosts special events and programs for Warriors in Transition.
Fitness Centers
Central Post Gym
Building 961...........................................................210-221-3593
Fitness Center on the Medical Education and Training Campus
Building 1369.........................................................210-808-5709
Jimmy Brought Fitness Center
Building 320..........................................................210-221-1234
https://jbsatoday.com/FSH-Fitness
The Central Post Gym features cardio equipment, a half court for basketball, a free weight room, functional fitness workouts and locker rooms. Built in 1945, the newly remodeled gym does not have central air or TVs. All you have to lose is a few pounds of sweat!
The fitness center on the Medical Education and Training Campus features cardio equipment with personalized TV monitors, a gymnasium, an indoor track and more.
The Jimmy Brought Fitness Center has areas for cardio, aerobics, weight lifting and leisure sports. The center features basketball and racquetball courts as well.
Golf Club
1050 Harry Wurzbach Road.....................210-221-5863/222-9386
https://jbsatoday.com/FSH-Golf-Course
The Fort Sam Houston Golf Club has two 18-hole championship golf courses, La Loma Grande and Salado Del Rio, which have hosted the All-Army Championship and the Texas Open. Members and nonmembers alike can take advantage of practice chipping and pitching greens, a lighted driving range, rental carts and clubs, private cart storage, pull carts and more. Beginners and seasoned players have access to lessons and clinics from PGA professionals. Golfers and their guests can enjoy food and drinks from the full-service grill at Back Swing Cafe.
Outdoor Recreation Center
Building 3538................................................210-221-5224/5225
https://jbsatoday.com/FSH-Outdoor-Rec
The Outdoor Recreation Center has everything you need for an outdoor adventure, fishing trip or family reunion, from tents and trailers to boats and bikes. The center also issues passes for the RV storage lot and permits for the used car display lot.
Recreational Vehicle Park
Building 3514........................................................210-221-5502
https://jbsatoday.com/FSH-RV-Park
The RV park has pull-through, full-hookup RV sites. Sites consist of a concrete pad with a patio, picnic table and grill. Restrooms, showers, a coin-operated laundry facility, a playground, a small convenience store and a lounge are on site.
Salado Park
W.W. White Road...........................................210-221-5224/5225
https://jbsatoday.com/FSH-Outdoor-Rec
The 13-acre Salado Park, along the banks of Salado Creek, has picnic areas, a volleyball court, a playground, fishing in the naturally limestone-floored creek and a nature walk as well as many large oak and pecan trees for a canopy of natural shade. Reservations for picnic areas in the park may be made through the Outdoor Recreation Center.
Ticket Office
Building 1395...............................................210-808-1376/1378
https://jbsatoday.com/FSH-Ticket-Office
The Information and Ticket Office has discount tickets for local amusement parks and attractions, as well as theme parks such as Disney World, Universal Studios and the San Diego Zoo.
Student Activity Center
Building 1477...............................................210-466-5047/5049
https://jbsatoday.com/node/276
The three-story Student Activity Center, in the heart of the Medical Education and Training Campus, has seating areas where enlisted students enrolled in medical education can sit and visit, study or relax during lunch or after class. The center has Wi-Fi access throughout as well as a coffee bar, snack bar, mini theater, music department, roof garden, student business hub and game zone. The center's lower level features a club with a dance floor, karaoke, pool tables, dart boards and more.
SHOPPING
Exchange
Building 2420, 2503 Funston Road.........................210-225-5566
Food Court
American Eatery....................................210-224-4694, ext. 328
Anthony's Pizza.....................................210-224-4694, ext. 329
Baskin-Robbins.....................................210-224-4694, ext. 326
Charleys Philly Steaks................................................no phone
Seattle's Best Coffee..................................................no phone
Subway.............................................................210-225-4694
Services
Barbershop.........................................................210-224-4360
Beauty Shop.......................................................210-212-8410
Firestone Auto Care.............................................210-224-0209
Floral Shop.........................................................210-222-1601
GameStop..........................................................210-595-8762
GNC..................................................................210-225-7995
Jewelry and Watch Repair....................................210-223-2275
Mobile Center.....................................................210-225-9541
T-Shirt Shop......................................................210-277-1881
Things Remembered...........................................210-229-0696
Building 372
Enterprise Car Rental..........................................210-222-8251
Optical Center....................................................210-226-1362
Optometrist.......................................................210-223-1104
The Spa............................................................210-223-9337
UPS Store..........................................................210-223-0011
Building 2735
Domino's...........................................................210-510-1555
Jimmy John's Sandwiches....................................210-564-9337
UPS Store.........................................................210-227-4092
Building 4188
Alterations.........................................................210-222-0508
Military Clothing Store................210-221-3595/4861/5111/4873
Sport & Embroidery............................................210-299-1988
Army Medical Department Facilities
Building 2841
Barbershop........................................................210-225-1118
Book Store.........................................................210-225-4757
Starbucks..........................................................210-225-7717
Camp Bullis Facilities
Building 5184
Barbershop........................................................210-698-2476
Burger King.......................................................210-698-1121
Retail................................................................210-698-1183
Expresses and Class Sixes
Building 331.......................................................210-225-0216
Building 890.......................................................210-225-3589
Building 2400.....................................................210-221-2728
Building 2610.....................................................210-221-3301
Mini Exchange and Home and Garden
Building 350.......................................................210-225-4785
................................................................210-228-9848/9428
Mini-Mall and Facilities
Building 1387
5 Star Nutrition...................................................210-354-7035
Barbershop.........................................................210-225-2357
Burger King........................................................210-221-3615
Domino's............................................................210-507-5656
Laundry, Dry Cleaner, Alterations..........................210-229-1488
Retail Store........................................................210-221-4612
Subway.............................................................210-221-3615
Tactical Shop......................................................210-223-1776
Taco Bell...........................................................210-221-3615
Wing Zone.........................................................210-221-3615
Restaurants
Burger King, Building 2540...................................210-223-1199
Einstein Bros. Bagels
Building 1179.....................................................210-223-1300
Building 2261.....................................................210-271-3496
Popeyes, Building 380.........................................210-270-0591
Subway
Building 2261......................................................210-271-3495
Building 2841......................................................210-225-7717
San Antonio Military Medical Center Facilities
Building 3600
Barbershop.........................................................210-227-7280
Burger King.........................................................210-229-9112
Floral Shop..........................................................210-222-8184
Retail.................................................................210-229-9117