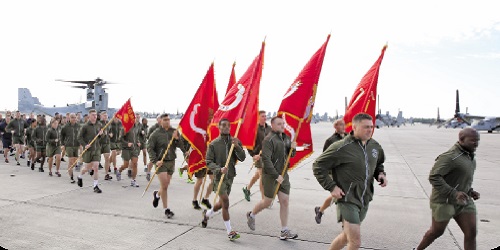 All personnel reporting to MCAS New River during normal working hours must check in with their respective headquarters squadrons in the Service A uniform. After normal working hours, personnel must report to the squadron's duty office in appropriate civilian attire.
Marines checking into MAG-26 and MAG-29 must report in
Service A uniform regardless of check-in time to their respective headquarters building.
All students assigned to the Center for Naval Aviation Technical Training unit must report in the Service A uniform regardless of their check-in time. Students are to report to Building AS-312 during normal working hours and Building AS-4010 after working hours.