State, County and National Contacts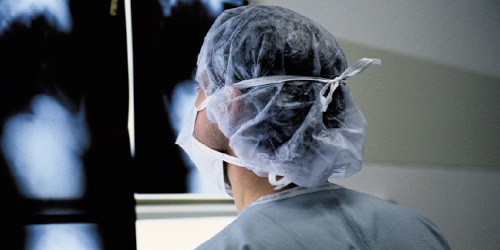 Emergency or disaster information
www.calema.ca.gov/PlanningandPreparedness

AIDS information
www.cdph.ca.gov/programs/AIDS

Sterile syringes
www.cdph.ca.gov/programs/aids/Pages/OASyringeAccess.aspx

STD tests
http://hivtest.cdc.gov/STDTesting.aspx

San Bernardino County Department of Public Health
(800) 782-4264
www.sbcounty.gov/dph

Children's medical services
www.dhcs.ca.gov/services/pages/cms.aspx

San Bernardino County Department of Child Support Services
(866) 901-3212
http://hss.sbcounty.gov/DCSS

San Bernardino County Preschool Services Department
(Head Start, Early Head Start)
Twentynine Palms (760) 367-5150
Joshua Tree (760) 366-9762
Yucca Valley (760) 369-7424
http://hss.sbcounty.gov/psd

Early Start Family Resources Center Network
(0 to 36 months)
www.esfrn.org
(909) 890-4788

First Five
(909) 386-7706
www.first5sanbernardino.org

Prevention Resource & Referral Services (PRRS)
www.warmlinefrc.org
Immunizations for Children
www.cdph.ca.gov/programs/immunize/ Pages/default.aspx

Immunization registry
www.cdph.ca.gov/programs/immunize/ Pages/ImmunizationRegistry.aspx

Children's Fund of San Bernardino County
(909) 379-0000
http://childrensfundonline.org

Children's Network of San Bernardino County
(909) 383-9677
http://hss.sbcounty.gov/Childrens%20Network

San Bernardino County Children and Family Services
(909) 388-0242
http://hss.sbcounty.gov/dcs/CPS/default.htm

Child abuse hotline and child care complaints
(800) 827-8724

Child care facility and other facility complaints
www.ccld.ca.gov/PG408.htm

Morongo Basin Adult Health Services
(760) 365-9661
www.mbssc.org

San Bernardino County Aging and Adult Services
(909) 891-3900

Adult Protective Services hotline
(877) 565-2020

Aging and Adult Services ombudsman, Yucca Valley/Joshua Tree
(866) 229-0284
http://hss.sbcounty.gov/daas/programs/ Ombudson.aspx

California Family and Domestic Violence Referral Directory
www.cdph.ca.gov/HealthInfo/injviosaf/Pages/ ViolencePreventionResourceDirectory.aspx

San Bernardino Sexual Assault Services
(909) 885-8884

National Sexual Assault hotline
(800) 656-4673
www.rainn.org

California Partnership to End Domestic Violence
(800) 524-4765

National Domestic Violence hotline
(800) 799-7233
www.ndvh.org

National Teen Dating Helpline
(866) 331-9474
www.loveisrespect.org
California Office of Women's Health
www.dhcs.ca.gov/services/owh

California Diabetes
& Pregnancy Program
www.cdph.ca.gov/programs/cdapp

Breastfeeding information
www.cdph.ca.gov/programs/breastfeeding
Better nutrition
www.nutrition.gov

Women Infants & Children nutrition program
www.nutrition.gov/food-assistance-programs/ wic-women-infants-and-children

Morongo Basin Mental Health Services
(760) 365-3022
www.mbmh.org

Radon information
www.cdph.ca.gov/healthinfo/environhealth/ pages/radon.aspx Medical marijuana
www.sbcounty.gov/pubhlth/programs_services/medical_marijuana/medical_marijuana_home.htm

Inland Counties Emergency Medical Agency
(909) 388-5823
www.sbcounty.gov/ICEMA/Default.aspx

San Bernardino County Assessor-Recorder-County Clerk
(Birth, marriage and death certificates)
(855) 732-2575
www.sbcounty.gov/arc

San Bernardino County Public Guardian-Conservator
(909) 891-3900
hss.sbcounty.gov/daas/sales/default.aspx


Hospitals / Medical Centers
Hi-Desert Medical Center
6601 White Feather Road
Joshua Tree, CA 92257
(760) 366-3711
www.hdmc.org
This nonprofit 59-bed acute primary care hospital has more than 100 physicians in 28 specialties and 519 employees who provide emergency care, a behavioral health center and mental health services, an outpatient center, family health and home health clinics and hospice services, a birthing center, imaging and mammography, infusion therapy and laboratory services, orthopedics, cardiopulmonary treatment and pulmonary rehab, rehabilitation therapy, diabetes education, a pharmacy and numerous community outreach programs.

Among its outreach resources are a physician referral service, prenatal and perinatal counseling, community health education seminars and screenings, school partnerships, a patient advocate program and community support groups, and the Copper Mountain College RN/ LVN training partnership.

In addition, the medical center campus provides family-oriented long-term care in its Continuing Care Center, a 120-bed skilled nursing facility with 95 skilled nursing resident beds and 25 subacute beds. The center offers 24-hour nursing services, physical, occupational and speech therapy, respite care for hospice patients and short-stay respite care for family members, spiritual support, daily recreation and social activities, a licensed on-site cosmetologist, pet therapy with

Cool Tip s for Hot Weather
an aviary and salt-water fish tank, personalized meal plans with extensive rotating menus, diabetes education and personal laundry services. The Hi-Desert Memorial Health Care District, governed by a five-member board of directors, was created by the 1971 merger of two previous hospital districts: Hi-Desert Memorial Hospital in Yucca Valley and the Twentynine Palms Hospital District. The first patients were admitted to the new medical center in 1976.


Finding a Local Doctor/Dentist
Local doctors are listed in the yellow pages of this guide, and Hi-Desert Medical Center also has a referral service. Or visit Health Grades at www.healthgrades.com to find a new doctor. The website allows you to search by location and specialty. Health Grades rates health care providers based on data compiled from many private and public sources such as state medical board records. Its physician data is updated quarterly.

Other resources for finding a local doctor are the Twentynine Palms, Yucca Valley and Joshua Tree Chambers of Commerce. Their websites will allow you to search each one's member directory for health care providers who specialize in everything from eye care to dental to mental health. Visit www.29chamber.org, www.yuccavalley.org or www.joshuatreechamber.org.