Commissary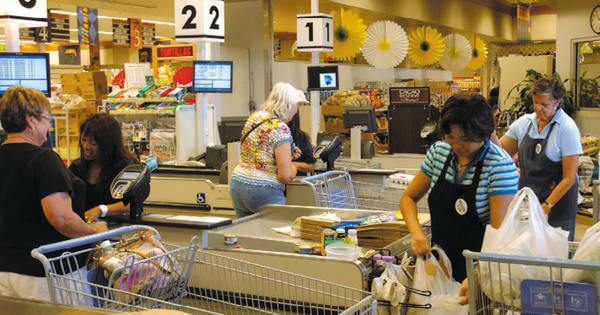 Building 590, 928-269-2245
The air station commissary offers groceries to military personnel, retirees and their families and is a valued part of military benefits.
The commissary sells groceries at cost, plus a 5 percent surcharge, saving you an average of 30 percent or more over civilian grocery stores. A family of four shopping consistently at their commissary can save more than $2,700 annually.
The 5 percent surcharge is not a profit or a tax. It pays for commissary renovations and building new stores.
The commissary's normal hours are 9 a.m. to 7 p.m. Tuesday through Friday, 8 a.m. to 5 p.m. Saturday and 11 a.m. to 4 p.m. Sunday. It is closed Monday. The commissary opens 30 minutes before normal hours for disabled customers.
Dining/Entertainment

DINING
Station Mess Hall
Building 710, 928-269-2149
The air station mess hall provides meals for military personnel. Single Marines residing in the barracks receive free meals by showing their meal card. Marines receiving commuted rations pay a fee ranging from $3 to $6 depending on the meal. The mess hall offers a main line with traditional hot meals, a snack line with fast-food-style selections, a salad bar, a dessert bar and numerous beverage choices.
The Sub-Marine Bar is also offered 7 to 9 p.m. Monday through Thursday. Various kinds of sub-style sandwiches are made fresh to order, as well as pizzas and salads.
The mess hall is open weekdays, 5:30 to 7:30 a.m. for breakfast; 11 a.m. to 1 p.m. for lunch; and 4 to 6 p.m. for dinner. Weekend and holiday hours are 9 a.m. to noon for brunch and 3 to 5 p.m. for dinner. Hours are normally extended during large exercises such as Weapons and Tactics Instructors course due to the increased base population.
Sonoran Pueblo
Building 1200, 928-269-2711
The Sonoran Pueblo club complex serves lunch 11 a.m. to 1:30 p.m. Monday through Friday in the banquet hall. A different buffet is offered each day and offers numerous items from the menu. Lunch is open to all base personnel, families and retirees. The club is also available for private parties, meetings and catering across the air station.
Afterburner Grill
Building 153, 928-269-5183
The grill offers a wide range of delicious Mexican specialties. You may dine in, take out or have your items delivered. The grill is open 7 a.m. to 2:30 p.m. Monday through Sunday.
MCX Food Court
Building 965
The food court offers dining at restaurants Carl's Jr., Subway, Rice King and Benito's Pizza, as well as the Desert Perk coffee shop. Wireless internet is also available.
ENTERTAINMENT
Sunset Lanes and Cinemas
Building 673, 928-269-5585
The bowling alley offers 12 lanes, a variety of quick-serve items like hamburgers, hot dogs and sandwiches. Cold fountain drinks are also served.
Movie Theater
Building 672, 928-269-2358
The station movie theater provides the latest in popular movies seven days a week with a matinee available Saturday. The current weekly schedule can be found on the MCCS website.
Single Marine and Sailors Program Recreation Center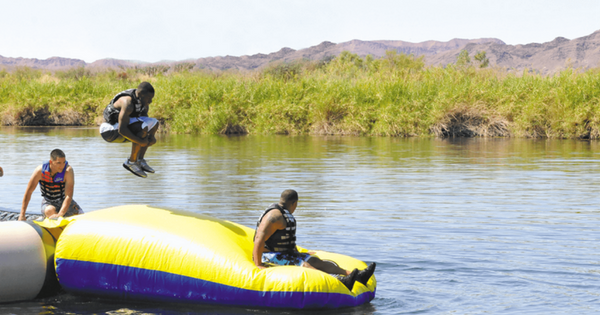 Building T-922, 928-269-5794
The Single Marine and Sailors Program Recreation Center provides a free, fun and relaxed environment for single Marines. The SMP Recreation Center has Xbox Elites with Xbox Live accounts; a PS3; a Nintendo Wii; pool, poker and pingpong tables; desktop computers with internet access; Wi-Fi access; and a movie room with a Bose sound system.
The center regularly hosts Texas Hold'em, Call of Duty, Halo, pingpong and pool tournaments.
The SMP Recreation Center's hours are 11 a.m. to midnight Monday through Thursday and 11 a.m. to 11 p.m. Friday through Sunday.
The Single Marine Program also offers trips to various locations and events throughout the Southwest, such as Las Vegas, deep-sea kayaking in the Pacific Ocean, the Red Bull Speed Races in San Diego and skiing in Big Bear, California.
All SMP trips are sold out of the SMP Recreation Center. Low-cost trips include transportation, lodging and a ticket into the event. For example, the cost of the Big Bear ski trip, which included transportation, two-day lodging, ski lift tickets, ski or snowboard rentals and a lesson, saved each Marine more than $200.
Library
Building 633, 928-269-2785
The station library has 10 computers with internet access. The comfortable reading area has newspapers and magazines for up-to-date information. The children's room is geared toward youths 18 months through first grade. Story time is conducted weekly for 3- to 6-year-olds during the school year, and a reading program is presented for school-age children throughout the summer. Interlibrary loan services are available if the library doesn't have the material you are seeking. A photocopier is also available for patron use.
Education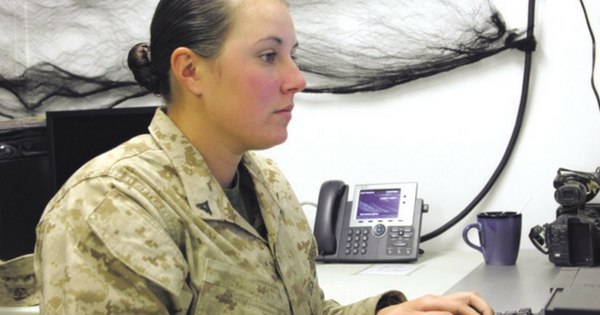 Building 850, 928-269-3248/5614
The Voluntary Education Program, in the Education Center, offers assistance in educational and career counseling to service members, family members and DOD civilian employees in the Yuma area. The Education Staff assists with career assessments, tuition assistance, Joint Services Transcripts, Marine Corps COOL, United Services Military Apprenticeship Program (USMAP), Montgomery GI Bill and Post 9/11-GI Bill, basic skills preparation and proctoring exams. Additionally, the Education Center has satellite offices for Arizona Western College and Northern Arizona University.
Tuition Assistance
Before Marines enroll in college for the first time, they are encouraged to attend the College 101 orientation. Please contact the education office at 928-269-3248/5614 for the dates and times.
Testing
The education office offers a range of testing for both military and civilian exams. Military exams for active-duty service members include: Armed Forces Classification Test, Defense Language Aptitude Battery, Defense Language Proficiency Test, and the Oral Proficiency Interview. Civilian exams for active-duty service members include the SAT, ACT, GED practice, Test of Adult Basic Education (TABE) and college exams. Family members and DOD civilians can also have their college exams proctored through the education office. For more information you may call us at 928-269-3248 or visit us at the Education Center in Building 850 or online at mccsyuma.org.
Legal Assistance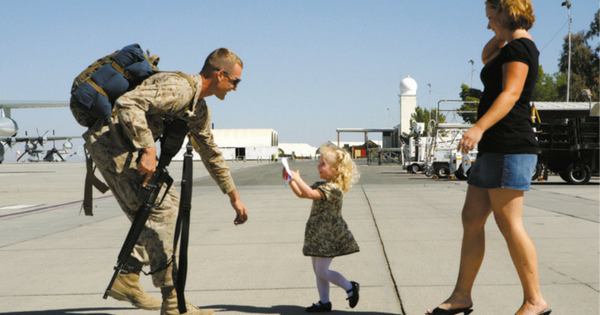 Building 852, 928-269-2481/3586
The Legal Assistance Office provides legal services, assistance and advice to active-duty service members, retirees and their family members.
The Legal Assistance Office prepares wills, powers of attorney, military vehicle exemptions, and immigration and naturalization forms. Advice concerning divorce, child custody and support, debtor and creditor issues, landlord and tenant issues, immigration and naturalization, and other legal matters is also available. All services are free. Notary public services, powers of attorney and vehicle tax exemption forms can be handled on a walk-in basis. Appointments are encouraged for all other legal matters.
During tax season, the Volunteer Income Tax Assistance center is operated in the Legal Assistance Office. Service members may file their annual income tax return for free here.
Legal assistance is available 7:30 a.m. to 4:30 p.m. For more information, visit Building 852 or call 928-269-2481/3586.
Postal Services
Building 699, 928-344-0437
The station post office serves as both a U.S. Postal Service and military postal facility.
The USPS handles all personal postal needs from stamp purchases to priority mail. The hours of operation are 9 a.m. to 1 p.m. and 1:30 to 3:30 p.m. Monday through Friday. For additional information, call 928-344-0437.
Personnel residing in the barracks will receive a personal post office box at the post office to receive mail at their convenience. Personnel living in base housing or off base will receive their mail at their place of residence.
All official mail is handled through the military postal facility. Hours are 7:30 a.m. to 3:30 p.m. Monday, Wednesday and Friday; 7:30 a.m. to 4:30 p.m. Tuesday and Thursday. All check-ins and checkouts will be conducted 11:30 a.m. to 2:30 p.m. Monday through Friday. All outgoing official mail must be presented to the military post office by 2:30 p.m.
For additional information, call the facility at 928-269-3119/2162.
Financial Services

Armed Forces Bank
Building 965, 928-388-6550
Armed Forces Bank is in the MCX. Hours are 9 a.m. to 4 p.m. Monday through Thursday; 9 a.m. to 5 p.m. Friday and paydays.
Navy Federal Credit Union
888-842-6328
Navy Federal Credit Union is on the corner of Martini and Hart streets next to the MCX. Hours for the station office are 9 a.m. to 5 p.m. Monday through Friday and 8 a.m. to noon Saturday. A walk-up ATM is at the front of the building.
Navy Federal has an additional office in Yuma on the corner of 16th Street and Arizona Avenue. For more information, call toll free 888-842-6328 or visit www.navyfederal.org.
Navy-Marine Corps Relief Society
Building 645, 928-269-2373
The Navy-Marine Corps Relief Society is a private, nonprofit, volunteer service organization. The primary mission of the Society is to provide financial, educational and other need-based assistance to active-duty and retired Marines and Sailors, their eligible family members, and survivors. Using donated dollars, NMCRS helps clients cope with immediate financial emergencies through interest-free loans and, sometimes, grants. The office is staffed with trained volunteers who assess needs and give financial counseling and possible referrals to other agencies to enable clients to live within their means on a continuing basis. All information is confidential. Hours are 8 a.m. to 4 p.m. Monday through Friday. To schedule an appointment for assistance, call the office at 928-269-2373. Emergencies are seen immediately; no appointment is necessary. After hours, weekends and holidays, emergency financial assistance should be requested through the American Red Cross Services to the Armed Forces, toll free 877-272-7337.
Quick Assist Loan Program
The Society started the Quick Assist Loan program as an alternative to high-interest "pay-day" loans. The Quick Assist Loan program offers interest-free loans up to $500 in as little as 15 minutes, no appointment necessary. These loans are also designed to help with basic living expenses such as housing, utilities, food, clothing, medical, dental, transportation and vehicle expenses or to assist during family emergencies.
Budget for Baby Program
Budget for Baby classes are offered every month as a financial planning class to help expectant parents prepare for the financial impact of a new baby. Attendees receive a free bag of baby items worth $80. New parents still qualify for the baby items after the baby is born by having a one-on-one budget done in the office. The free items include a baby towel and washcloth, crib sheets, blankets, sleepers, onesies, booties and more. The bag also includes a baby afghan or baby quilt made by a volunteer. Call the office to sign up 928-269-2373.
Visiting Nurse Program
Free in-home or office visits by a registered nurse provide health education, baby wellness check-ups and address other health issues. The NMCRS Visiting Nurse is routinely available 8 a.m. to 4 p.m. Monday through Friday. The visiting nurse does hospital visits, when possible, at Yuma Regional Medical Center for Marine and Navy military and family members only. Prenatal, postoperative and postpartum mother and newborn visits are done in the home on an appointment basis, along with pediatric visits, medical and surgical visits, and others. The visiting nurse is not designed to meet emergency needs. To contact the nurse, call 928-269-5401.
Combat Casualty Assistance Visiting Nurse Program
Compassionate and experienced registered nurses makes home visits to Marines and Sailors who have served in combat. NMCRS is the only organization providing home visits, free of charge, to educate and provide resources to combat-injured Marines and Sailors and their families. Society nurses provide information and resources to deal with life-changing injuries and conditions related to combat service; health education, referrals and follow-up, and emotional support. To contact the nurse, call 928-269-5401.
Thrift Shop Program
Building 645, 928-269-2033
The Society's Thrift Shop is open 9 a.m. to 1 p.m. Tuesday through Thursday and depends on volunteers to operate. The shop has a good selection of usable uniforms, household goods, toys, books, clothing and other miscellaneous items for sale at low prices that enable customers to stretch their paychecks. Good, durable, resalable items may be left in the collection box next to the building or brought into the shop during open hours. Money made through sales goes directly back into helping Marines and Sailors in need.
Volunteer Opportunities
Volunteers are the backbone of the Society providing essential support at every location around the world. Free childcare and mileage reimbursement are benefits of volunteering for NMCRS. The Society offers a wide range of volunteer opportunities which require a variety of skills and interests. Society volunteers greet clients; schedule appointments; interview and process request for financial assistance; conduct budget counseling; provide administrative and communications support; present financial instruction for expectant parents; knit, crochet and quilt baby blankets; and sort, price and display items for our Thrift Shop. The Society provides comprehensive training for volunteers in all positions. For more information on how you can help, please call 928-269-2373 or email yuma@nmcrs.org.
Marine & Family Services

Child Development Center
Building 1085, 928-269-2350
The Marine Corps' Child Development Center provides full-time child care for children 6 weeks to 9 years old. A preschool program for 3- to 5-year-olds is offered. School-age and school intercession care for 6- to 9-year-olds is also offered. Child care referral is also available to assist you in finding child care. The CDC's hours are 6 a.m. to 6 p.m. Monday through Friday.
The Child Development Program assists active-duty personnel in balancing the competing demands of family life and accomplishment of the mission and supports parents in rearing their children. For more information, call 928-269-2350.
Youth Center
Building 1050, 928-269-5390
The Youth Center provides a host of activities offered throughout the year for 6- to 18-year-olds. The center operates a variety of recreation programs and seasonal sports for most age groups, including base leagues, summer day camps and school intercession programs. Youth can participate in field trips, arts and crafts activities, sports clinics, hikes, teen dances, movie nights and much more. Hours are 6 a.m. to 6 p.m. Monday through Friday. For more information, call 928-269-5390.
Family Child Care
Building 1071, 928-269-3233
The Family Child Care Program offers certified family child care providers who receive training, undergo medical screening and have their homes inspected by fire, safety and sanitation inspectors. Providers are spouses of active-duty military who reside in base housing. For more information, call 928-269-3233.
School Liaison Program
Building 1071, 928-269-5373
The United States Marine Corps School Liaison Program is designed to provide connectivity between military families, local schools and the Marine Corps. School liaisons support transitioning families in obtaining educational information and assistance from local school districts and identify and coordinate community resources to reduce the impact of the mobile military lifestyle on military school-age children (K-12). Many military children often face the hardships of transferring schools when parents receive orders to move elsewhere. As a one-stop shop, the school liaison makes finding the information regarding local schools easier and can help ease some of the transitional stress associated with moving.
Exceptional Family Member Program
Building 1085, 928-269-2425
The Exceptional Family Member Program is an enrollment program assisting Marines with a family member who has a physical, emotional, developmental or learning disability requiring specialized services. The goal is to ensure the needs of the exceptional family member are taken into consideration during the reassignment process. For more information, call 928-269-2425.
New Parent Support Program
Building 645, 928-269-2308
The New Parent Support Program provides services to military members who are expecting or have children under 6 years old. Prenatal classes, parent support and education groups, and a home visitor program support the challenges and demands of military family life. For more information, call 928-269-2308.
Family Member Employment Assistance Program
Building 852, 928-269-2680
The Family Member Employment Assistance Program offers information to family members, active-duty personnel and DOD civilians in their search for local employment. Assistance is provided regarding local vacancy listings, job referrals, resume critiquing and assessing individuals' current skills and interests. Resume writing and interview techniques workshops are available monthly. For more information, call 928-269-2680.
Personal Financial Management Program
Building 850, 928-269-2034
The Personal Financial Support section provides financial management services, including budget development, financial planning and debt management, as well as monthly workshops on topics covering car buying, home buying, savings and investments, and basic budgeting. Also provided is information on obtaining credit reports, using credit and establishing a good credit history, advantages and disadvantages of rent-to-own, and checking and savings accounts. For more information, call 928-269-2034.
Family Advocacy Program
Building 598, 928-269-2561
The Family Advocacy Program is staffed by certified professional counselors to help the military community with personal or family issues. Marriage counseling, crisis intervention and short-term assistance with personal issues are just some of the services available. Classes in stress and anger management, interpersonal communications, problem-solving and effective parenting are also available. The staff is dedicated to the intervention, prevention, reporting and treatment of domestic abuse and provides victim advocacy and support. For more information, call 928-269-2561.
Substance Abuse Counseling Center
Building 598, 928-269-5634
The Substance Abuse Counseling Center is staffed by certified Marine Corps substance abuse counselors and offers evaluations, assessments, outpatient treatment, group and individual therapy, and aftercare. For more information, call 928-269-5634.
Drug Demand Reduction Coordinator
Building 598, 928-269-2791
The Drug Demand Reduction Coordinator provides education and awareness on the use and abuse of alcohol and drugs for MCAS and the local community. The coordinator also teaches young people how to avoid drug use and offers year-round activities. For more information, call 928-269-2791.
Information & Referral and Relocation Services
Building 850, 928-269-2034
The Information & Referral Program provides relocation services for inbound and outbound personnel and counseling on benefits, entitlements and special needs as well as providing referral and information on available local base and community services and on bases worldwide. For more information, call 928-269-2034
Transition Readiness Program
Building 852, 928-269-5181
The Transition Readiness Program conducts the week-long Transition Readiness Seminar (TRS). Transition Readiness provides support and assistance to military members and their families to ease the transition from military to civilian life with transition briefs, job search resources, workshops and a resource library and computer lab for patrons. Separations briefings include veteran's benefits information, reserve opportunities, educational benefits, time management, employment assistance and more. For more information, call 928-269-5181.
Readiness and Deployment Support
Building 598, 928-269-6544
Marine Corps' Family Team Building's Readiness and Deployment Support Program offers assistance to units through classes briefs and workshops designed to focus on both the practical and emotional aspects of deployment to include: financial issues, communication and coping strategies. For more information, call 928-269-6544.
Lifestyle, Insights, Networking, Knowledge and Skills
Building 598, 928-269-6503
L.I.N.K.S. offers an orientation to the Marine Corps lifestyle, helping spouses, Marines, children and teens, and parents/extended family members understand and adapt to the unique challenges military life often presents. While the curriculum targets those who are new to the Marine Corps community, the information is very beneficial at all levels of Marine Corps experience. For more information, call 928-269-6503.
LifeSkills Education and Training
Building 598, 928-269-6544
LifeSkills Education and Training is designed to help build and maintain healthy relationships, strengthen interpersonal proficiencies and develop problem-solving skills throughout the family life cycle. LifeSkills workshops are developed to equip Marines, sailors, spouses and families with opportunities for professional and personal development and growth. For more information, call 928-269-6503/6544.
Prevention and Relationship Enhancement Program
Building 598, 928-269-6503
The Prevention and Relationship Enhancement Program is a research-based approach to teaching service members and their significant others (whether premarital or marital), how to communicate effectively, work as a team to solve problems, manage conflicts without damaging closeness, and preserve and enhance commitment and friendship. For more information, call 928-269-6503/6544.
Chaplains Religious Enrichment Development Operation
Building 1177, 928-269-2371
CREDO offers married couples, individuals and teens a variety of weekend retreats. These retreats offer insight and enhancement into relationships with God, marriage, family and personal growth. A list of retreats is available upon request. For more information, call 928-269-2371.
Religious Assistance
The command religious program, based in the chapel complex (buildings 1176, 1177 and 1178), includes a 500-seat sanctuary, classrooms, fellowship spaces and offices. Our religious program offers Catholic and Protestant services, marriage preparation training, Bible studies, Vacation Bible School for one week over the summer and seasonal activities. Contact the chapel at 928-269-2371 for information.
Chaplains and religious ministry are available to all active duty and their family members. Station chaplains are available during normal working hours at the chapel. Yuma's 3rd Marine Aircraft Wing chaplains support all its subordinate units on the air station and offer assistance and programs to the Marines, sailors and families of their commands. Marines, sailors and family members assigned to MAG 13 can contact their chaplains in Building 582 and by phone at 928-269-3454. A 24-hour duty chaplain covers emergencies between 4:30 p.m. to 7:30 a.m. holidays and weekends. The duty chaplain can be reached by contacting the MCAS officer of the day at 928-269-2252.
Safety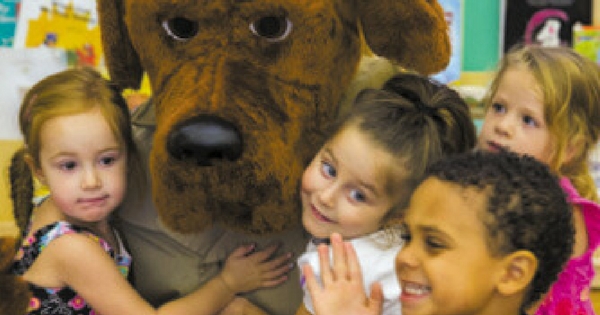 Building 460, 928-269-5699
The Department of Safety and Standardization provides support to all personnel on MCAS Yuma, ensuring safe and healthy conditions are provided on and off duty. The safety department is structured and staffed to provide support in Aviation Safety, Workplace Occupational Safety and Health, Traffic and Recreational Safety, and Explosives and Tactical Safety.
Any safety concerns can be referred to the safety department for action. Support for inspections, briefs and safety training classes are available upon request. The safety department is open 7 a.m. to 4:30 p.m. Monday through Friday. For more information, call 928-269-5699.