Marine Corps Logistics Command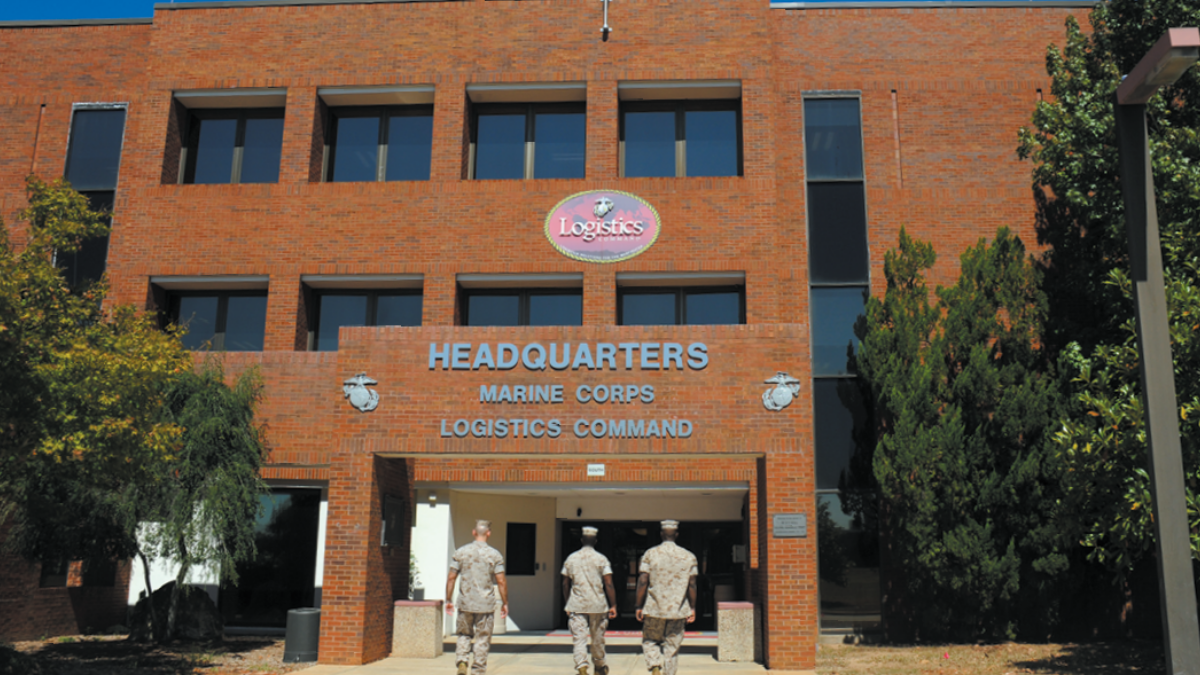 MARINE CORPS LOGISTICS COMMAND
Marine Corps Logistics Command is the largest tenant organization aboard Marine Corps Logistics Base Albany, Georgia.
Under the command of Brig. Gen. Joseph Shrader, MARCORLOGCOM provides globally responsive ground equipment inventory control and integrated operational-level logistics capabilities to maximize Marine Corps materiel readiness and sustainment.
Established May 8, 2003, MARCORLOGCOM supports the operating forces, supporting establishment and the acquisition community by providing value-added integrated logistics solutions. MARCORLOGCOM consists of a Headquarters Group and three subordinate commands: Blount Island Command, Marine Depot Maintenance Command and Marine Force Storage Command.
Marine Corps Logistics Command has seven essential tasks focused on providing operational-level logistics support to Marine forces, life cycle logistics support to program managers and materiel management/inventory control of Marine Corps ground equipment. These tasks are (1) enterprise depot-level maintenance, (2) prepositioning and war reserve, (3) ground equipment inventory management, (4) distribution, (5) storage, (6) weapon system life cycle support, and (7) operational-level logistics. MARCORLOGCOM's primary focus is to provide maximum equipment readiness to go to war, sustain military operations through mission accomplishment, and support redeployment/retrograde operations.
MARINE CORPS LOGISTICS COMMAND HEADQUARTERS GROUP
Marine Corps Logistics Command Headquarters Group is MARCORLOGCOM's command structure that ensures adherence to the Marine Corps' professional standards and training requirements; maintains good order and discipline; and provides for the health, welfare and safety of all Marines assigned to the command. Under the leadership of a commander and senior enlisted advisor, the group is the formal chain of command for Headquarters Company East in Albany, Georgia and Headquarters Company West in Barstow, California.
Blount Island Command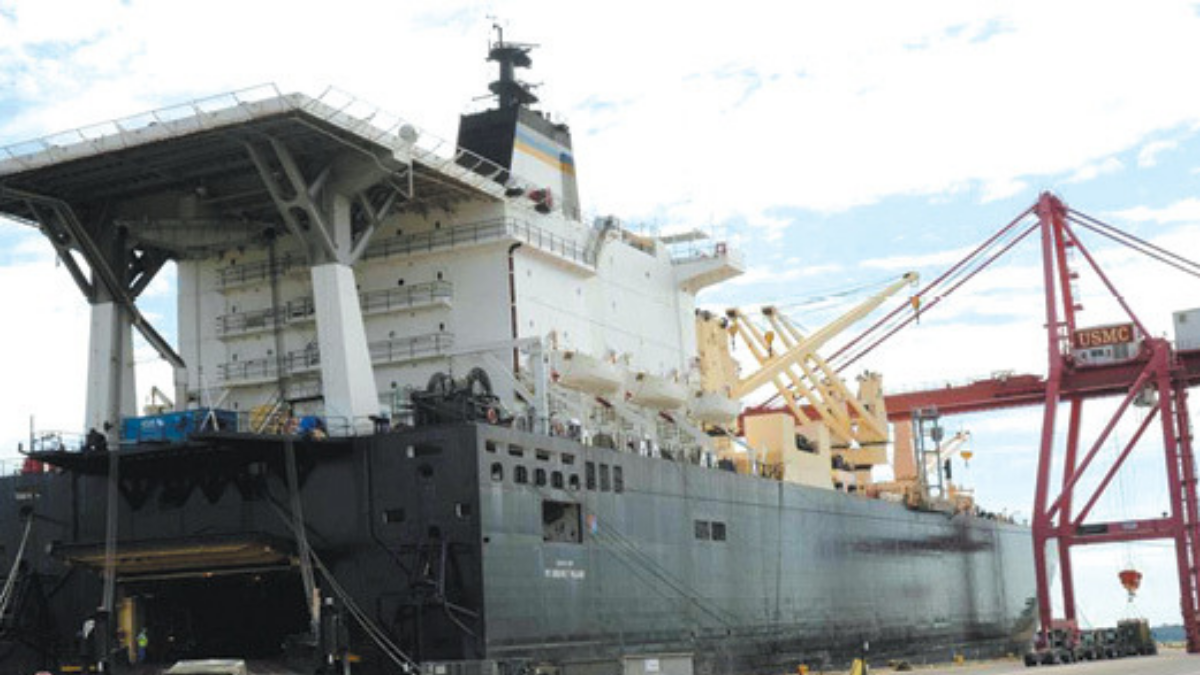 Blount Island Command (BICmd) provides technical assistance to Marine Air-Ground Task Force (MAGTF) commanders for all aspects of planning, deployment, arrival and assembly, and reconstitution of prepositioned assets. Directly supporting power projection during global crises.
Located in Jacksonville, Florida, aboard Marine Corps Support Facility Blount Island, this industrial base and a robust local Navy support infrastructure provides an advantage not readily available to other sites. The MPF is comprised of two Maritime Prepositioning Ship Squadrons that carry the combat equipment and sustainment to support up to two Marine Expeditionary Brigades of roughly 18,000 Marines and Sailors each. BICmd also manages the Marine Corps Prepositioning Program-Norway and the Marine Expeditionary Unit Augmentation Program in Kuwait.
Marine Depot Maintenance Command/ Production Plant Albany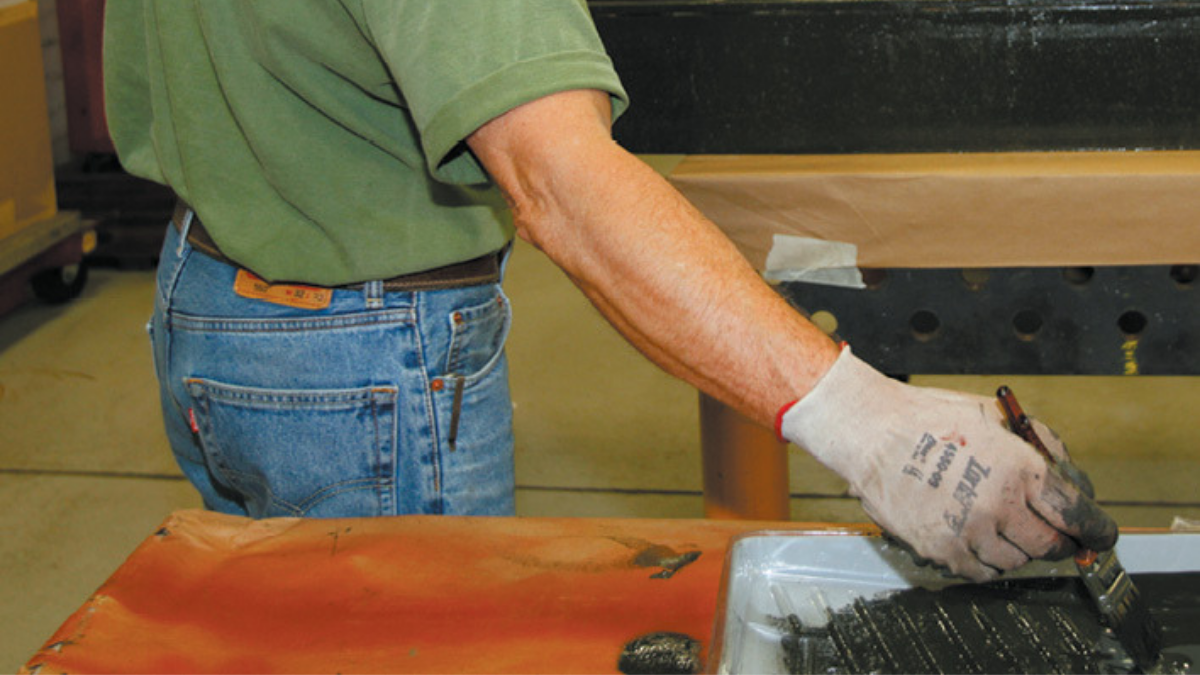 Production Plant Albany's motto says it all: "What YOU do is IMPORTANT. Every day a MARINE'S LIFE will depend on it!"
Marine Depot Maintenance Command is the Marine Corps' ground combat equipment maintenance depot; it is headquartered in Albany, Georgia, and Barstow, California.
MDMC supports the Marine Corps and other customers with the repair of ground-combat and combat-support equipment. As a subordinate command and integral part of Marine Corps Logistics command, MDMC provides critical support to the equipment used in overseas contingency operations.
With a diverse workforce of more than 2,300 civilians, contractors and active-duty Marines, MDMC concurrently works more than 400 production lines at once, producing more than 12,000 pieces of equipment annually. As the Marine Corps' organic depot maintenance provider, MDMC provides depot-level maintenance, rebuilds and repairs, engineering, manufacturing and other technical services to maximize readiness and sustainability of ground weapons systems and equipment to include assault vehicles, combat vehicles, ordnance systems, small arms, automotive vehicles, engineering equipment and secondary repairables.
Marine Depot Maintenance Command's staff also provides calibration support and inspect-and-repair-only-as-necessary support to various Marine Corps customers, as well as prepares for shipment and care-in-store support to remote storage activities.
More than 80 percent of its workforce is cross-trained to work in more than one commodity area. With this type of diversity, the workload can be adjusted literally overnight to meet the mission-critical requirements.
Marine Depot Maintenance Command's multi-commodity maintenance concept works — it is responsive to the Marine Corps' requirement, it is paid for with less than 4 percent of the total Department of Defense dollars dedicated to depot maintenance and is an integral part of the nation's 9-1-1 force-in-readiness.
Production Plant Albany, formerly known as Maintenance Center Albany, was established Feb. 1, 1954, as the Repair Branch, Marine Corps Depot of Supplies, Albany, Georgia, and began repair production Oct. 1, 1954.
On July 1, 1956, the name changed to Repair Division, and during July 1968, it became an Industrial Fund Activity, which meant it operated its business using the financial principles and practices commonly found in the private sector.
During the 1960s and 1970s, Repair Division provided significant support to Marine Forces worldwide, including the Vietnam conflict. Maintenance Center Albany received a Meritorious Unit Commendation in August 2004 for providing more than 1 million pounds of armor kits for vehicles involved in Operation Iraqi Freedom.
Today, the command continues to accomplish a variety of innovative projects and support activities. Other notables include:
2004 — Meritorious Unit Commendation from the Secretary of the Navy for providing, under cost and under budget, more than 1 million armor kits for vehicles involved in Operation Iraqi Freedom.
2005 — Secretary of Defense Robert T. Mason Award for Depot Maintenance Excellence. This prestigious award recognized the organization for outstanding maintenance contributions within the Department of Defense.
2006 — Marine Logistics Unit of the Year.
2007 — Second award, Robert T. Mason Award for its design and prototyping effort of several Marine Corps requirements.
2008 — Theory of Constraints International Certification Organization's Achievement Award, which represents the best organization in improving efficiencies in production facilities.
2008 and 2009 — Joint Depot Maintenance Excellence Award (Individual).
2009 — Robert E. Fox Award for Management Excellence.
2009 — Marine Corps Merit Award for Safety.
2010 — Excellence in Innovation.
2010 — Albany-Dougherty Economic Development Commission award for Excellence in Innovation.
2010 — Office of Secretary of Defense Continuous Process Improvement Award.
2010 and 2012 — Georgia Department of Economic Development Manufacturer of the Year.
2011 — Leadership in Energy and Environmental Design Gold Award.
2011 — Marine Corps Continuous Process Improvement Excellence Award.
2014 — Marine Corps Ground Safety Award.
2015 — A third Robert T. Mason Award, this one for the Test, Measurement, and Diagnostic Equipment Program. MDMC is the only Depot in the Department of Defense to win this prestigious award three times.
American Federation of Government Employees, Local 2317
Born in the depths of the Great Depression, the American Federation of Government Employees formed in 1932 at one of the most uncertain periods in our nation's history. Elected officials had crippled the civil service, wage cuts and furloughs were on the rise and promotions and leave privileges were hard to come by. Back then, federal employees lacked many of the basic rights they enjoy today, such as health insurance, overtime pay and weekends without work.
During the next two decades, new chapters began to pop up across the country, bringing with it greater leverage to represent their members. In 1945, after years of pay freezes, AFGE secured a near-16 percent pay increase with the passage of the Federal Pay Act — the largest single-pay increase before or since. In the 1950s, AFGE fought for and won the introduction of within-grade pay increases, transportation allowances for transferred workers and payment for accrued annual leave, overtime and night and holiday work.
But even up to the 1960s, AFGE didn't have true bargaining rights. After years of work, President John F. Kennedy in 1962 proclaimed that "the right of federal employees to deal collectively with the federal departments and agencies in which they are employed should be protected" in Executive Order 10988, which established for the first time the right of federal employees to exercise their voice in the workplace.
In the half-century since winning real bargaining rights, AFGE has extended the dignity of a union contract to more than 670,000 government employees in thousands of federal and Washington, D.C., government facilities across the country. Today AFGE stands as one of the largest and most influential forces for worker, civil and human rights in the world.
The union is headquartered in Washington, D.C., and divided into 12 geographical districts consisting of some 1,100 locals. More than one-half of AFGE's members are consolidated into agency-wide bargaining units. Agencies with the highest concentration of union membership include the Department of Defense, the Department of Veterans Affairs, the Social Security Administration and the Department of Justice.
American Federation of Government Employees, Local 2317 is in the fifth district and is the second-largest local union, representing about 2,200 bargaining unit employees here that include Defense Commissary Agency, Defense Logistics Agency, Non-Appropriated Fund Instrumentality and Marine Corps employees.
AFGE, Local 2317 is in Building 3600; its phone numbers are 229-435-3800 and 229-639-5526.
Defense Logistics Agency Disposition Services
Defense Logistics Agency Disposition Services, formerly known as Defense Reutilization and Marketing Service, a field activity of the Defense Logistics Agency, should be your first source of supply. Any equipment on its website can be obtained and shipped to Department of Defense activities at no cost to your command to include shipping.
Department of Defense activities are saving millions of dollars every year through the DLA Disposition Services "Reutilization Program." From routine supply requirements to specialized equipment, a wealth of excess, "ready-to-reuse" property is received daily by DLA Disposition Services. By taking advantage of their Reutilization Program, DOD activities can reduce procurement costs and eliminate unnecessary repair dollars. Every dollar's worth of property reutilized is a supply dollar saved.
Staff also provides the DOD best value services and delivers great performance to customers for the reuse, transfer, donation, sale or disposal of excess/surplus property. Marine units from around the world have taken advantage and reutilized DOD excess property.
Marine Corps Logistic Base Albany is serviced by DLA Disposition Services personnel from Fort Benning, Georgia. Scrap metal will be accepted at the scrap yard on base from 8 a.m. to noon Tuesday. For scrap turn-ins, contact Dan Gibbs, 706-545-6027 or DSN 835-6027; cell 706-580-2778.
To turn in usable property, call Disposal Service Representatives at 229-639-5848, 706-545-7318 or 706-545-6026, or CP 706-
580-5008. Fort Benning's DSN is (835). There is a representative from Fort Benning at MCLB Albany Monday through Friday unless leave or holidays fall during those days. For more information, call 229-639-5848 or CP 706-580-5008.
Steve Nace, at MCLB Albany, Georgia, is the major command representative with DLA Disposition Services for the Marine Corps; email steven.nace@dla.mil or call 269-986-6699.
Defense Logistics Agency Distribution Albany, GA.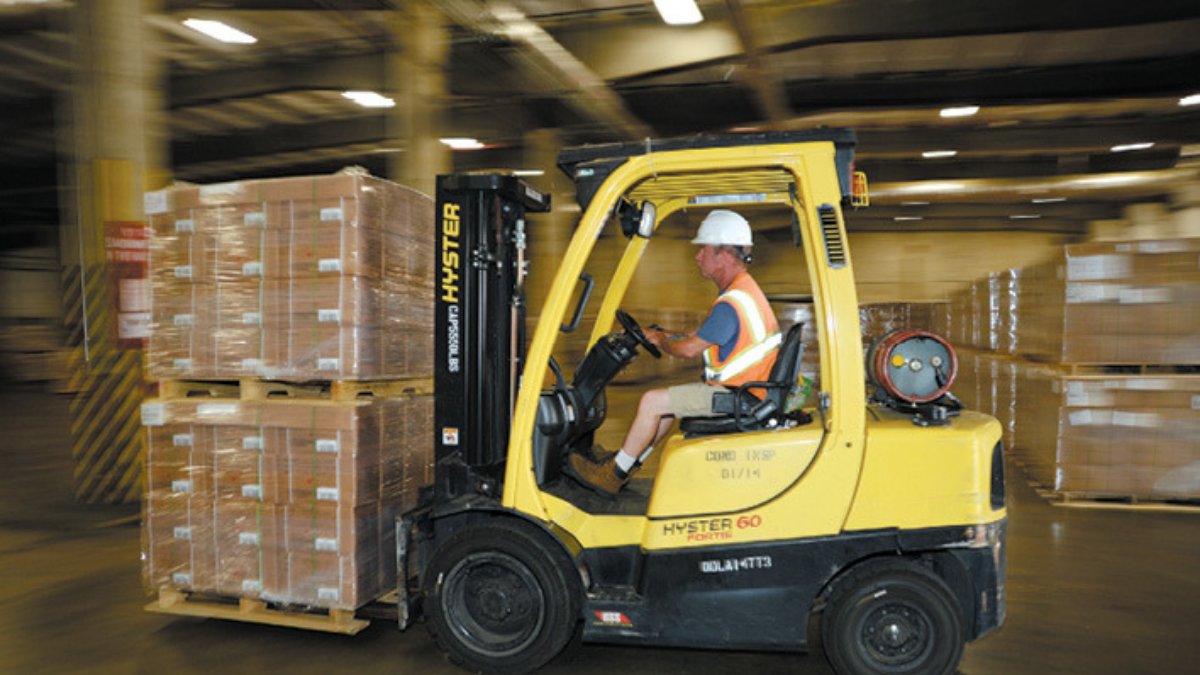 A distribution center of Defense Logistics Agency Distribution, DLA Distribution Albany, Georgia, is the primary source of wholesale and retail storage and distribution processes of secondary repair parts and expendables for Marine Corps Logistics Command aboard Marine Corps Logistics Base Albany, Georgia.
The wholesale storage and distribution section stocks a wide range of commonly ordered items by the military services and other Department of Defense customers. Items stored include meals ready-to-eat, clothing and textiles, construction materials, electrical supplies, electronic components, secondary repair parts, as well as many more items. In addition to the basic receive, store and ship mission, DLA Distribution Albany, Georgia, performs preservation and packaging; stock readiness inspection, unit, kit and set assembly; marking; and reclassification of material.
The retail storage and distribution section stocks a wide range of retail items used in support of Marine Depot Maintenance Command. Items stored include vehicle data plates, weapons parts, nuts, bolts and washers. DLA Distribution Albany, Georgia, performs kitting and inventories of the lineside stock items in support of the various production lines within the local maintenance activity.
The distribution center performs unique missions that include providing all transportation management functions for MCLB Albany and tenant activities, storing Nuclear Biological and Chemical Personal Protective Equipment and box fabrication. Resources managed include special storage for radiological material, dehumidified storage for subsistence and storage for textiles and clothing for all DOD services worldwide.
It also facilitates the transportation for all inbound and outbound shipments of material for everyone on the base except the Marine Corps exchange and Commissary.
Defense Logistics Agency - Document Services
Defense Logistics Agency -Document Services is the primary source of full-service document solutions for MCLB Albany and the tenants aboard the base.
In addition to printing and duplicating, there are other document-related services including building libraries of digital documents allowing for online access, the provision of multifunction devices (that print from networks, copy, fax and scan) in the customers' workspaces and conversion of paper documents to standard digital formats.
With the large-format document scanner, staff can scan or copy a wide range of sizes from 8.5 inches by 11 inches up to 36 inches by any length, with a resolution of 600 DPI, assuring excellent output to digital files or hard copies for distribution to many formats to meet customer requirements. Offline bindery such as screw posting, spiral binding, tape binding and stitching are available. Color printing, laminating and poster prints are also part of the many varied services offered.
For example, the Electronic Document Management Service is used to assist the Defense Distribution Center in electronically capturing, processing, managing and storing millions of documents such as invoices, packing lists and bills of lading that help identify receipt, transportation and inventory transactions used in supplying U.S. military units.
A web-based system for ordering services from DLA Document Services is available at www.dla.mil/HQ/InformationOperations/DocumentServices. Following the user-friendly instructions, customers can design job specifications, submit a document file and receive a cost estimate prior to finalizing their orders. Customers can even electronically proof a job in progress. When print orders are completed, DLA Document Services will ship it to any location or have it ready for pickup at a convenient facility. DLA Document Services Online is designed for military and government agency customers. It meets all government security requirements, specifically for the Department of Defense.
Department of Defense, Defense Security Cooperation Agency Humanitarian Assistance - Excess Property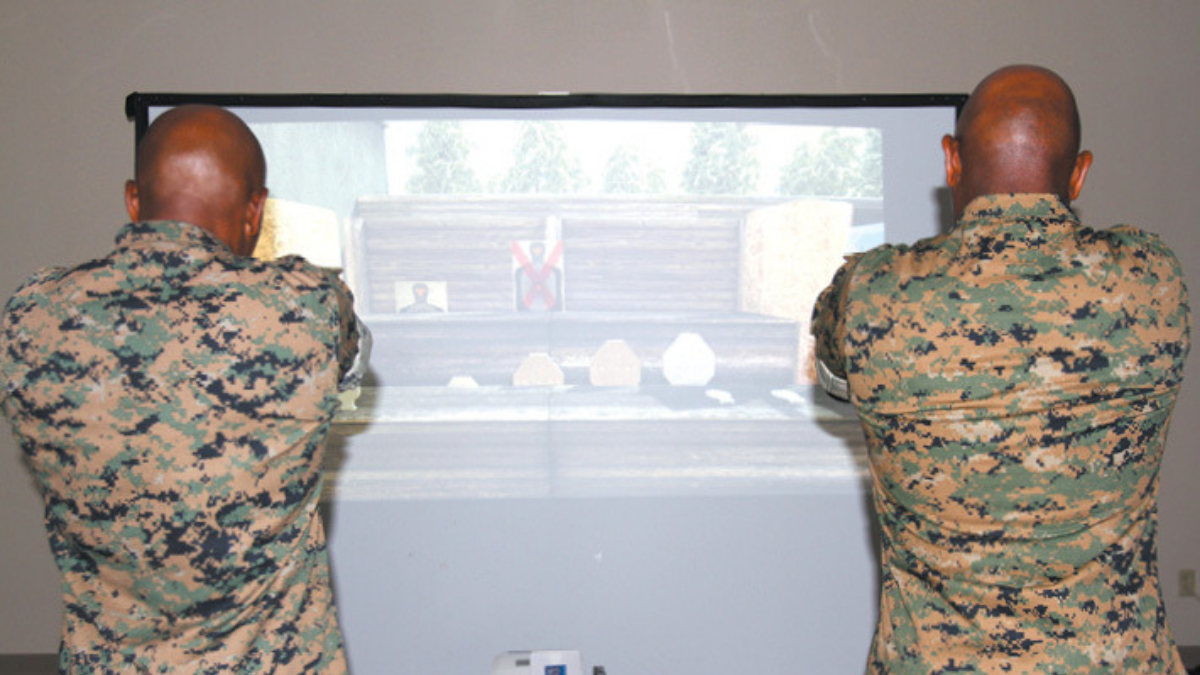 The Department of Defense, Defense Security Cooperation Agency Humanitarian Assistance-Excess Property Program at Marine Corps Logistics Base Albany, permits the DOD to make available, prepare and transport non-lethal excess property to foreign countries when requested by the Department of State.
Through the excess property program, the DOD donates and distributes excess property to U.S. government efforts to avert humanitarian crises, promote democratic development and regional stability and enable countries to recover from conflict. Examples of excess property typically provided include medical equipment and supplies, generators and other electrical equipment, school supplies, tools, furniture, tents, blankets, sleeping bags and clothing.
Excess property made available for humanitarian relief purposes is transferred to the Department of State, which is responsible for the distribution to the intended recipient (normally a host nation government, a charitable-type organization or a nongovernmental organization).
When a natural disaster occurs, the HA-EP facilities can assist by providing disaster-relief supplies such as medical supplies, tents, blankets and humanitarian daily rations. This way the program can also be used to stave off or mitigate the effects of acute crises and therefore minimize the need to deploy U.S. forces.
The HA-EP warehouse in Okinawa, Japan, provides EP storage, refurbishment and shipment for U.S. Pacific Command. Additionally, the HA-EP warehouse in Livorno, Italy, provides storage and shipments for U.S. European and African Commands.
The consolidated EP facility in Albany, Georgia, prepares the property for shipment for U.S. Central Command and U.S. Southern Command recipients.
Detachment 2, Supply Company, Combat Logistics Battalion 453
The mission of Detachment 2, Supply Company, Combat Logistics Battalion 453, is to train and field Selected Marine Corps Reserve Marines to augment the active-duty component by providing task-organized, direct support and intermediate-level ground supply support to the operating forces as well as being prepared to deploy worldwide as operational situations dictate.
The Marines hail all over Southwest Georgia, North Florida and even parts of Alabama. They represent various backgrounds and civilian occupations: college students, firefighters, law enforcement officers, railroad workers, lifeguards, correction officers, accountants and mechanics. This diversity brings many additional skill sets to enhance their MOS and combat skills training. Thus, Detachment 2 is able to fully complete its training with the opportunities that are available.
The Detachment also aggressively supports and assists the base and local community in many ways. Some examples are (list is not inclusive): providing color guard and funeral details, casualty assistance and the annual Toys for Tots Program, which provides gifts for less-fortunate children in the Southwest Georgia area. At the Detachment, an Inspector-Instructor staff provides equipment, training, administrative and logistical support necessary for the Marines of Detachment 2 to accomplish its mission in the most efficient and proficient manner possible.
General Account and Reparable Issue Point, Supply Branch, Marine Forces Reserve G-4
The General Account and Reparable Issue Point serves as intermediate supply points for more than 161 Marine Forces Reserve sites dispersed across the United States. Its 120,000-square-foot warehouse facility serves as a receiving, storage and distribution point for assets required by Marine Forces Reserve units with a focus on Class II individual combat equipment and Class IX consumable and reparable items. Additionally, the facility supports the storage and distribution of initial issue and provisioning project codes for the Reserve Force.
For more information, call the officer-in-charge or the staff noncommissioned officer-in-charge at 229-639-6596/6595.
Joint Program Executive Office-Chemical, Biological Defense Enterprise Fielding and Surveillance Dir
On June 1, 2012, the Joint Program Executive Office expanded its current surveillance mission by integrating the JPEO-CBD Enterprise Fielding and Surveillance team, formerly known as the Joint Equipment Assessment Program and their proven surveillance processes into fielding events. Surveillance is a process that has been used to effectively gather data which, with appropriate analysis and interpretation, can provide an accurate, real-time evaluation of the performance condition of a CBD acquisition system. The JEFS team is working closely with Joint Project Managers to execute this new responsibility in support of JPEO's goal to deliver a more efficient and cost-effective total package fielding process to the warfighter.
JEFS is also responsible for accountability and disposal of chemical, biological defense equipment and test management services throughout the Department of Defense.
Mission Areas
Fielding and Surveillance Teams (FSTs)
Conduct on-site baseline surveillance of wholesale assets in conjunction with fielding events of newly procured items and material. Assist the JPMs and JPEO-CBD by identifying, reporting and analyzing production issues and deficiencies in an effort to improve product quality. The FST also provides support to the overall fielding event. By request, the FSTs will schedule and conduct CBD equipment surveillance site visits for the services. Surveillance site visits provide unit commanders with invaluable feedback on their CBD equipment readiness and also provide training to CBD personnel on proper care, maintenance and storage procedures for CBD equipment.
Test Management Services
Develop and maintain technical expertise in support of DOD requirements for production lot, fielding and sustainment testing as necessary to accomplish total life cycle management of CBRN-D equipment.
Defense Accountability, Reutilization and Disposal
Maintain accountability and proper disposal of all CBRN-D assets identified as controlled items. Maintain accurate records of receipt, inventory, disposal, training, recycle and serviceable assets. JEFS, DARD project will utilize better business practices for process improvement and cost efficiencies and ensure proper demilitarization or recycling of unserviceable CBRN-D equipment under its control.
Marine Corps Systems Command
Marine Corps Systems Command, in conjunction with the Corps' Program Executive Officer Land Systems, outfits Marines with everything they drive, shoot and wear. Specifically, the command's mission is to serve as the Department of the Navy's systems command for Marine Corps ground weapons and information technology system programs in order to equip and sustain Marine forces with full-spectrum, current and future expeditionary and crisis response capabilities.
The command has management authority and accountability for assigned Marine Corps expeditionary forces weapons and IT system programs with the exception of naval aviation programs and that authority and responsibility specifically assigned to a PEO or direct reporting program manager. MCSC also has dual-reporting responsibilities. For research, development and acquisition matters, MCSC's commander, reports to the Assistant Secretary of the Navy for Research, Development and Acquisition. For in-service support, execution of logistics sustainment and operating forces support, the commander reports to the Commandant of the Marine Corps.
Marine Corps Systems Command's focus is the young Marine in harm's way, protecting him or her, and providing this war fighter the wherewithal to execute the mission. With the help of contracted specialists, MCSC's team of professional Civilian-Marines and active-duty Marines equips the war fighter to win. They listen, learn, research, develop, test, procure and sustain — whatever it takes to get Marines what they need, when they need it — and according to MCSC officials, they do it efficiently and for the best value possible.
Collectively, MCSC's team of professional Civilian-Marines and active-duty Marines works hard to be timely and consistent in providing quality systems and equipment to the operating forces. They then expertly manage systems and equipment during their entire lifecycles.
The technological advantage MCSC provides helps Marines to shoot straighter, move faster and communicate more effectively so they can continue to win battles in every clime and place. The command cares deeply about each and every Marine and works hard daily with one thought in mind: to provide Marines with the systems and equipment necessary to ensure they return home to their families safe and sound.
Marine Corps Systems Command personnel aboard Marine Corps Logistics Base Albany are involved in the product support management of ground combat equipment and information technology systems. The roughly 350 Marines, Civilian-Marines and civilian contractors are structured under the command's Competency Aligned Organization to be members of integrated product teams in support of the Marine Corps Program Management Offices, program managers and product managers. They support MCSC's acquisition mission through product support management of ground combat equipment and information technology systems.
Naval Facilities Engineering Command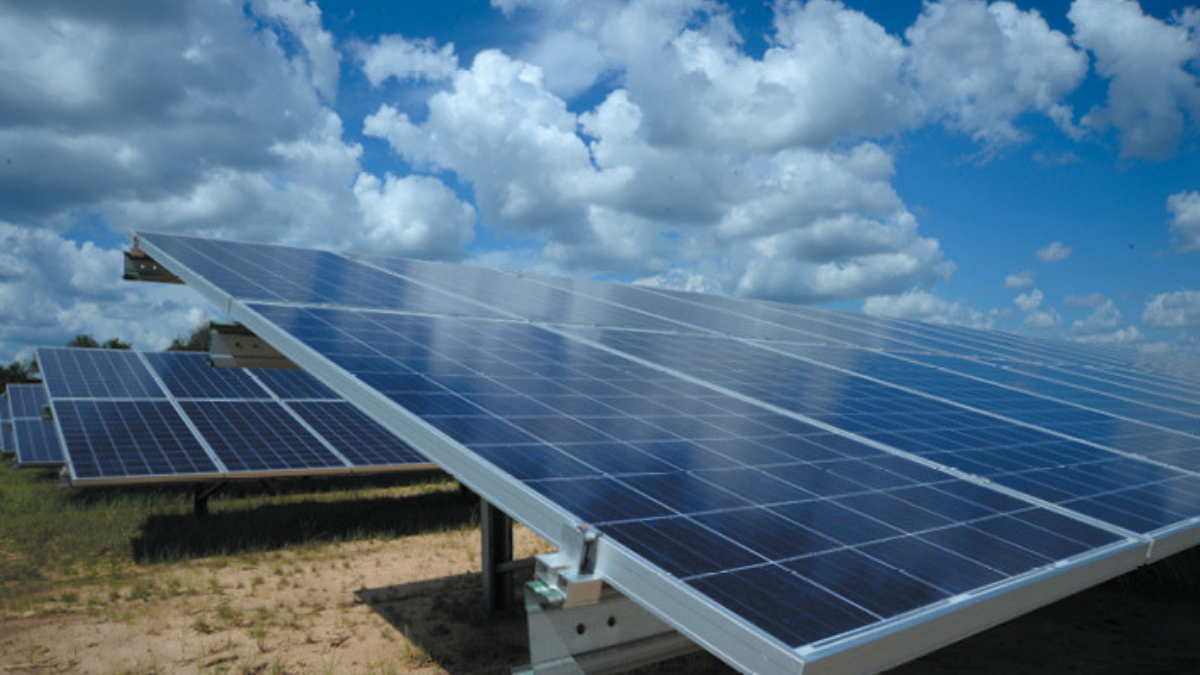 The mission of the Facilities Engineering and Acquisition Division is to enhance the readiness and capabilities of supported commands by safely delivering quality services and construction on time and within budget. FEAD Albany is a field office and reports to Naval Facilities Engineering Command Mid-Atlantic, headquartered in Norfolk, Virginia.
The FEAD office is responsible for awarding and administering service, construction and engineering contracts at MCLB Albany.