Getting Here

GETTING HERE
From San Diego International Airport
The United Service Organization (USO) is in Terminal 2 of the airport and is open 6 a.m. to midnight every day. The facility offers active-duty members, their family members and retirees referrals for shuttle service to Camp Pendleton, directions to base and hospitality services. The facility contains a television lounge and sitting area, video games, movies, internet service, an ATM, showers, coffee and refreshments. For more information, call 619-296-3192.
From Los Angeles
International Airport
The USO is across from terminals 1 and 2 at Bob Hope Hollywood USO at LAX, 203 World Way, Suite 200, Los Angeles. The facility has a television lounge, sitting area, internet service, showers and refreshments. For more information, call 310-645-3716.
Via Car
If you are coming from San Diego, take Interstate 5 north toward Los Angeles. Once in Oceanside, take the Camp Pendleton exit, which will lead you to the main gate. If you are coming from Los Angeles, take Interstate 5 south toward San Diego. Once in Oceanside, take the Oceanside Harbor Drive exit and make a left to the main gate.
CHECKING IN
All permanent personnel Marines report to the IPAC Inbound Center, Building 13107. A duty is on post 24/7 to receive Marines reporting aboard. For more information, call the IPAC Inbound Center at 760-763-4179 or Duty After Hours at 760-725-4833.
Deployment Processing Command/Reserve Support Unit
Marines mobilized as Individual Augmentees should report to S-3, Processing Section, Building 64322. Marines coming to Camp Pendleton on AT, RCT or ADOS orders should report to the Adjutant Office, Building 64385. All others should report directly to the S-3, Building 64322. The DPC functions year-round, providing all administrative Reserve services for Camp Pendleton. For more information, call 760-725-7291/7037.
Navy Personnel
All Navy personnel assigned to Naval Hospital Camp Pendleton should report to the officer of the day at the Naval Hospital quarterdeck during and after working hours. Navy personnel assigned to a Marine Corps command aboard Camp Pendleton should report to the appropriate personnel office (i.e., MCB, 1st MLG, division, etc.). For more information, call 760-725-1078/1288. After hours, call 760-293-1492.
CLIMATE
Boasting sunny days, low humidity and an average temperature that ranges from 52 to 72 degrees year-round, Oceanside has the most comfortable weather in Southern California. The average rainfall is 10.93 inches. Oceanside also has more than 26 city parks, several community recreation centers and 3.5 miles of beautiful public beaches.
Lodging/Housing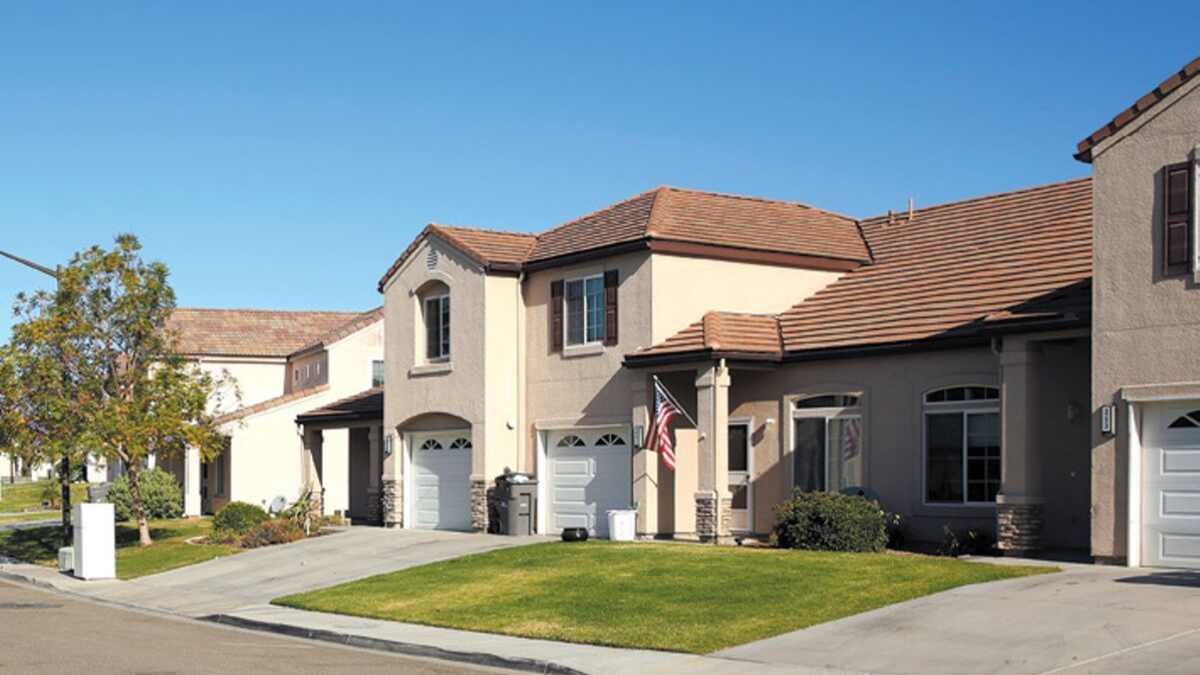 TEMPORARY LODGING
Marine Corps Base, Camp Pendleton offers two lodging facilities for its guests. Ward Lodge (Building 1310) offers comfortable rooms with queen and king beds, private baths, telephones, flat-screen TVs, DVD players, irons, ironing boards, hair dryers and coffee makers. Of the 87 units, 36 are equipped with fully stocked kitchenettes. There are 24 deluxe rooms and 27 standard rooms. Both deluxe and standard rooms have refrigerators and microwaves. ADA-compliant, deluxe, and pet friendly rooms are available upon request. The facility has Wi-Fi service, a guest laundry room, business center, sundries in the lobby, complimentary newspapers, a daily continental breakfast, and a relaxing courtyard with patio furniture and barbecue grills, perfect for small gatherings with families and friends. The facility is within walking distance of the Mainside Marine Mart, Wendy's, Domino's, Johnny Rockets, Leatherneck Lanes bowling center and The Grill, and Bulldog Box Office Theater. Also nearby is the Mainside Food and Service Pavilion which offers one-stop shopping and dining features such as Information, Tickets, and Tours (ITT), auto registration, Panda Express, Moe's Southwest Grill, Subway and a barbershop. Reservations can be made up to six months in advance on a first-come, first-served basis. For lodging rates, reservations and additional information, call 760-725-5304 or visit http://innsofthecorps.com.
The second facility, Pacific Views Lodge (Building 202870), has 69 rooms of which 21 are suites with fully equipped kitchens. All rooms have ocean views with a private patio or balcony. The suites are equipped with a choice of two queen beds or one king bed, a private living room with a pullout sofa, microwave, refrigerator, stovetop burners, coffee maker, tableware/cookware, flat-screen TV, DVD player, service bar, iron, ironing board, hair dryer and an in-room safe. The remaining 48 rooms are deluxe, equipped with a choice of two queen beds or one king bed and a pullout sofa, refrigerator, microwave, coffee maker, flat-screen TV, service bar, iron, ironing board, hair dryer and an in-room safe. The facility also has an exercise room, business center, laundry room, sundries/souvenir shop, Wi-Fi service, complimentary newspaper, continental breakfast, a gazebo with two barbecue grills, and a meeting room for groups up to 24 people. ADA-compliant rooms are also available upon request. For lodging rates, reservations, and additional information, call 760-763-7805 or visit http://innsofthecorps.com.
TRANSIENT QUARTERS BILLETING
Transient guest quarters are available at Camp Pendleton at the following locations:
Building 210440 (Del Mar TQ) and at buildings 1341/1342 (vicinity of the Base Theater bowling alley) for all enlisted and officers. No children permitted.
Building 1751 (VIP Quarters), reservations are managed by Base Protocol, 760-725-2010 or 760-430-4714.
Military personnel and DOD civilians reporting to Camp Pendleton on TAD/TDY orders are required to report to the Billeting/Bachelor Housing Office, as hotel and motel charges will not be reimbursable if Transient Quarters are available. PCS personnel may use Transient Guest Quarters up to 10 days if the Base Temporary Lodging Facilities (TLFs) South Mesa and Ward Lodging are not available.
Transient Quarters are similar to civilian hotels, with rooms at a fraction of the cost. They offer daily housekeeping service, continental breakfast, cable television, room phones, high-speed Wi-Fi, coffee makers and amenities; all with private bathrooms.
Room rates vary from $30 to $65 a night. Visa, MasterCard, Discover and American Express are accepted. Checks are accepted from E-5 and above. Retired and active-duty personnel on leave are welcome to stay in Transient Quarters-Billeting on a space-available basis. Space-availability check-in time is after 4:30 p.m., strictly on a day-to-day basis, and is usually best during the winter months and on federal holidays.
Permanent-party officers will be permitted to reside in Transient Quarters with the highest priority if PCS orders are presented showing permanent assignment to Camp Pendleton. Personnel must be in a bachelor status and not receiving BAH.
Permanent-party personnel must agree to pay cable TV and telephone charges on a monthly basis. Housekeeping is available by request; fees apply.
The director, Billeting/Bachelor Housing Department, billeting manager or the assistant billeting manager must approve all room assignments for permanent-party personnel.
STAFF NONCOMMISSIONED
OFFICER QUARTERS
For Marine Corps and Navy E-6 through E-9, there is only one SNCO designated building, in the 62 Area (San Mateo), Building 62574, with 46 bed spaces. All unmarried and geographical bachelor SNCOs should contact their unit for assignment to quarters. If quarters are not available, SNCOs have the option to apply for Basic Allowance for Housing (BAH).
BACHELOR ENLISTED QUARTERS
For Marine Corps and Navy E-5 and below, BEQs are located throughout Camp Pendleton under the operational control of area and unit commanders. There is mandatory assignment to BEQs for unmarried E-5 and below service members.
HOUSING REFERRAL SERVICES
Average rent for a one-bedroom apartment ranges from $700 to $1,670. A two-bedroom apartment ranges from $880 to $2,140.
A three-bedroom apartment ranges from $1,350 to $1,825. Three- and four-bedroom, single-family home rentals range from $1,590 to $3,450. Individual home rentals average from $1,500 to $2,100. Security deposits for rentals generally equal one month's rent.
The average cost of a two- to four-bedroom, single-family home in North San Diego County ranges from $450,000 to $850,000. Pet owners should expect to deposit up to an additional $300 to $600 for housing rentals, depending on the weight and breed of the pet.
Pet rent can range from $25 to $50. For more information, call 760-725-5661.
HOUSING
More than 7,500 housing units are available for Camp Pendleton personnel. Military personnel reporting to Camp Pendleton must register with the Base Housing Office at 98 San Jacinto Road prior to making a rental agreement or purchasing a home in the civilian community.
It is strongly advised that those service members who qualify for BAH at the with-dependent rate apply for government quarters at this time. Eligibility for assignment begins with a control date that may be the date of detachment from the last permanent duty station. Normally, personnel who wish to reside off base are permitted to do so. Early inquiries often prevent unpleasant surprises and allow for proper planning. Call 760-725-5995, DSN 365-5995 or 800-843-2182.
Vehicles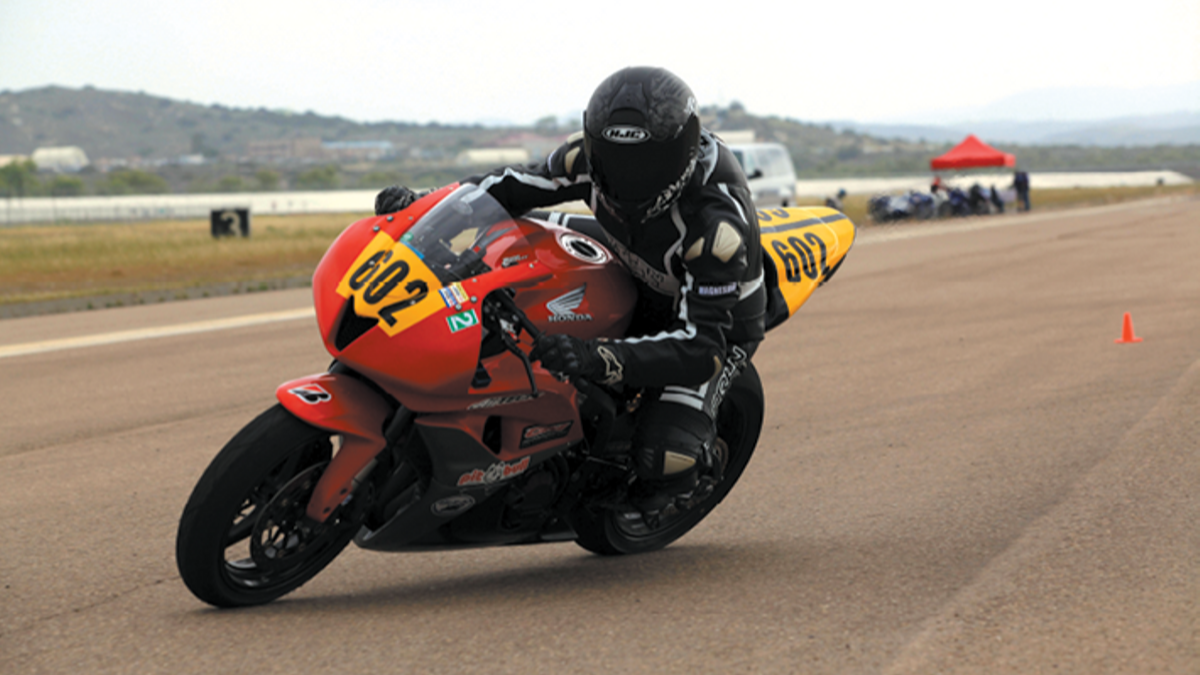 VEHICLE REGISTRATION
Privately owned motor vehicles operated on base must be registered within five days of arrival. All personnel reporting aboard are required to present an identification card, driver's license, vehicle registration and proof of insurance to come aboard the base.
Base decals are available for a maximum period of three years for all military personnel. To register vehicles aboard Camp Pendleton, the following criteria must be met:
Have a certificate of registration or possess written, notarized permission from the registered owner to operate the vehicle.
Drivers 18 or older must possess a driver's license from their home state or California. Drivers under 18 must possess a California driver's license or obtain a certificate of compliance (SR22) along with a driver's license issued in their home state.
Applications for SR22s are available through insurance companies.
Have an insurance policy with a minimum of $15,000 bodily injury or death of one person, $30,000 bodily injury or death of two or more persons and $5,000 property damage.
Family members must show Department of Defense ID card.
All vehicles registered out of the state of California are required to possess proof of passing a California smog test (excluding diesel engines and vehicles 20 years or older).
Service members under the age of 26 must possess a Driver Improvement Card (DIC).
The registered owner of the vehicle is responsible for compliance with base regulations pertaining to the registration of the vehicle, safety inspection, etc. However, the person operating the vehicle is responsible for observance of all traffic regulations.
CALIFORNIA STATE
DRIVING REGULATIONS
Under California law, a driver must not drive faster than what is safe for road and weather conditions. All areas on Camp Pendleton have posted speed limits, with a maximum speed limit in certain areas of the base of 55 mph.
Seat belts are required by California law and must be used while driving. Child safety restraints are required for all children until they are either 6 years old or weigh 60 pounds.
It is against the law in California to talk or text on a cellphone while operating a vehicle.
Vehicles less than 30 years old require a smog-control device as certified by the state of California. Vehicles will not be equipped with any bypass or modification to increase motor noise.
It is unlawful to drive under the influence of or transport an open container of alcohol in a motor vehicle except in a trunk or out of the immediate vicinity of the occupants. Both California and Camp Pendleton have strict regulations regarding alcohol. Infractions can weigh heavily with civilian records, and legal implications may affect military careers or legal status.
Service members must have a valid driver's license to drive in California. Out-of-state licenses are acceptable for those over 18 who are not residents of California, but if cited, a driver must be able to prove he or she is not a California resident. Service members under 18 must possess a valid driver's license from their home state and obtain, within 60 days of entering California, a nonresident minor's certificate issued by the Department of Motor Vehicles or a California driver's license.
Family members must meet the same aforementioned requirements, except those under 18 must obtain a nonresident minor's certificate or California driver's license within 10 days. Those over 18 may operate a motor vehicle with a valid out-of-state driver's license, if nonresident status is maintained.
All vehicles driven or moved on California highways must be registered and have the appropriate fees paid.
Upon registering a vehicle, owners will receive a registration certificate that must be kept in the vehicle at all times and be presented to a police officer upon request.
Members of the armed forces are permitted to drive in California with license plates issued to them by any state, territory or country where they were last assigned for military duty.
Service members may or may not be allowed to drive in California with expired out-of-state licenses, depending on their state of residence.
To find out the law for a particular state, call the Military Police traffic desk at 760-725-5991 or go to Building 1531.
MOTORCYCLE REGISTRATION
To register a motorcycle aboard the base, personnel must complete the Motorcycle Rider Course (MRC) conducted by the Base Safety Office or have proof of Motorcycle Safety Foundation certified Basic Rider Course (BRC) training provided by nongovernment sources, driver's license, insurance, registration and a motorcycle endorsement. Following the completion of the MRC, a motorcycle rider's card (yellow card) will be issued. This card must remain on all personnel anytime they drive their motorcycle. Requirements necessary for automobile registration apply to motorcycles as well.
The following motorcycle safety gear is required on base: safety helmet (DOT-approved minimum); shatter-proof eye protection, goggles or safety shield; full-length, abrasion-resistant trousers; long-sleeve shirt; full-finger gloves; and footwear covering the ankles. The Base Safety Office also offers pamphlets listing current motorcycle safety regulations and laws for the state of California and the base. For more information on the courses, call the Safety Office at 760-725-2897.
Identification Cards
All ID cards for active-duty members, family members, retirees, and Reserve and civilian personnel are issued at Pass and ID offices. The offices are at Mainside in Building 130132 (Joint Reception Center), the Main Gate Building 20255T and San Onofre Building 51093. Hours are 7:30 a.m. to 3:30 p.m. Monday through Friday. Please call 760-725-2442/2106 (JRC), 760-725-2865/2768 (Main Gate) or 760-763-6476 (San Onofre) for more information.
Dependent children must obtain an identification card at age 10 to be eligible to use any facilities.
Civil service employees must obtain a DD Form 1172-2 from the Civilian Human Resources Office, Building 2265. For more information, call 760-725-3794.
NAFI employees call 760-725-5893 or visit MCCS Human Resources (Building 15100) for more information.
Sailors and their family members assigned to the Naval Hospital, branch medical clinics and tenant commands can obtain cards from the Naval Hospital's Personnel Support Detachment, Identification Card Section, Room 1546, Building H-100. For more information, call 760-725-1308.
Distribution Management Office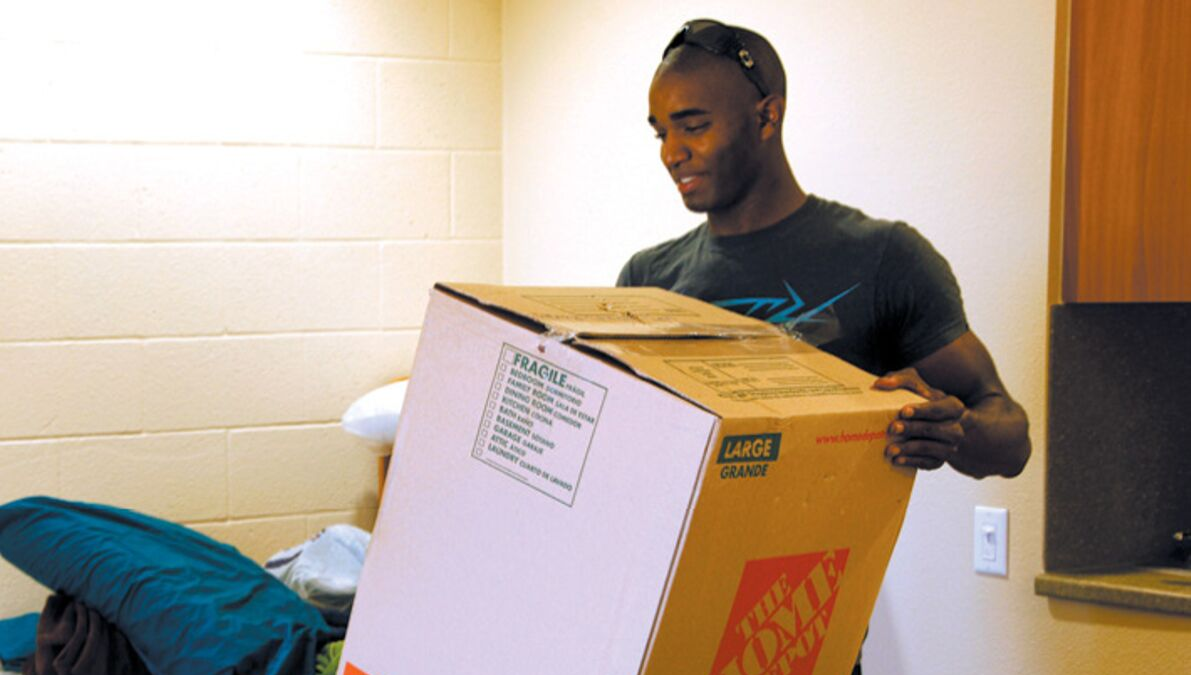 The Distribution Management Office offers a full complement of traffic management services to base, tenant and transient units and personnel.
The Personal Property Shipping Office, in Building 2263, is responsible for all DOD personal property shipments into and out of northern San Diego County. To inquire about inbound shipments, call 760-725-3519. Outbound shipment counseling is performed at 8 a.m. Monday through Friday on a walk-in basis.
For information, call 760-725-8164. If your shipment suffers loss or damage, contact the Claims Section at 760-725-8844.
The Personal Effects and Baggage Center is responsible for coordinating storage of personal effects and vehicles for deploying units, processing personal effects for personnel absent from their commands and receiving lost baggage from the San Diego Airport. For more information, call 760-725-3519/3093.
The Passenger Travel branch is responsible for procuring commercial travel for Camp Pendleton-based units. In addition, it coordinates no-fee passports for personnel on official orders and port calls for personnel traveling to overseas areas. Offices are in buildings 2263 and 520420. Call 760-725-8635/8637 for assistance.
The Freight branch, in Building 2262, is responsible for shipment and receipt of all freight aboard Camp Pendleton. Outbound and inbound shipment coordination can be made by calling 760-725-3873. The Yard Operations section is at Lot 2255 and is responsible for the loading and unloading of all heavy lift items aboard base. They have three portable ramps, 35- and 140-ton cranes, and a 36-ton forklift at their disposal. Use of the base scale is coordinated through Yard Operations at 760-725-3119.
Rail operations are conducted through Lemon Grove and Fallbrook Junction. Use of these areas must be conducted through the Traffic Manager at 760-725-3092.
Pets/Plants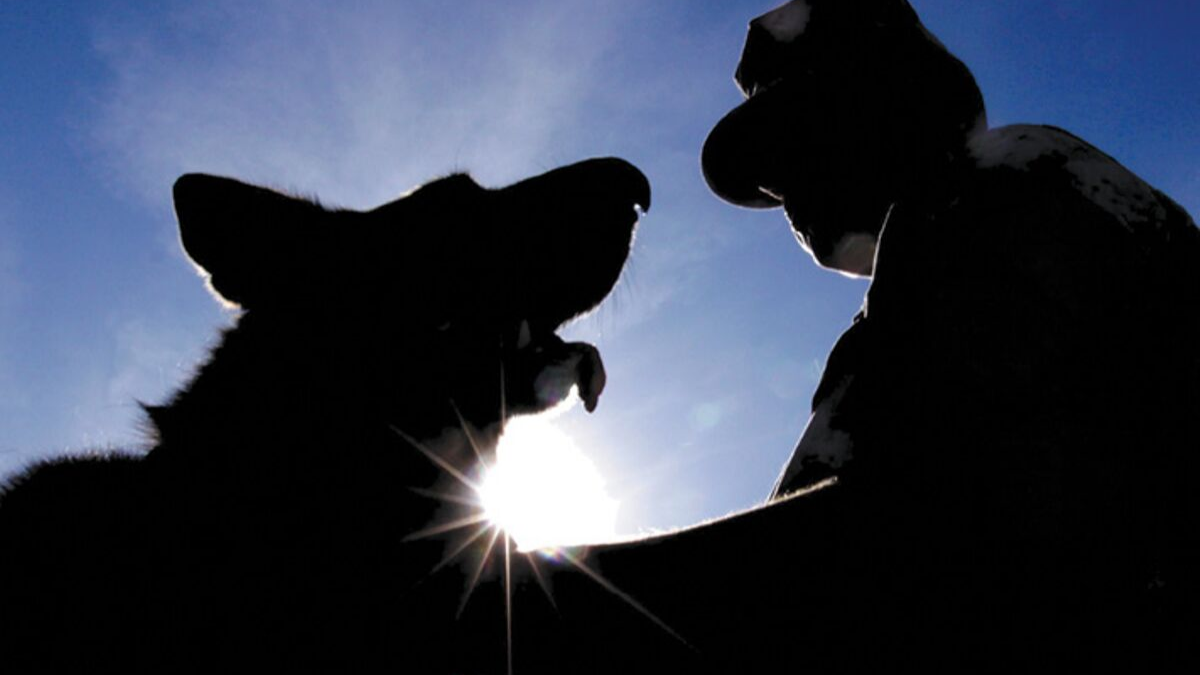 Dogs, cats, fish and small birds are the only animals authorized in government quarters aboard base. All dogs and cats, regardless of age, must be registered with the Base Veterinary Clinic, Building 25132, within 30 days of arrival to Camp Pendleton.
To register an animal, the owner must present valid shot records for rabies and vaccinations, if the animal is old enough to get the rabies shot. If the pet has been spayed or neutered within six months of registration, a free one-year license can be obtained. Vaccinations are available through the Base Veterinary Clinic.
The California Department of Health Services requires all dogs over 4 months old to have a certificate of current rabies vaccination stating the type, manufacturer and lot number of rabies vaccine used and date of administration. All cities and counties in California have dog control ordinances. It is strongly recommended that all cats are rabies-immunized. Cats, birds and rabbits must be healthy for admittance into the state. Parakeets may not be brought into the state for the purpose of sale. Pet ferrets are prohibited in California.
Per MCO P11000.22 Ch. 6, full or mixed breeds of pit bulls, Rottweilers and canid/wolf hybrids are prohibited aboard Marine Corps installations.
For information on vaccinations, pet regulations, adoptions or requests for animal control service, contact the Base Veterinary Clinic at 760-725-3439. Hours are 9:30 a.m. to 4:30 p.m. Tuesday through Saturday.
PLANTS
Houseplants in potting soil that are kept inside at all times are usually permissible into California, except fruit plants. All houseplants are subject to inspection at the state border for freedom of serious disease and pests. Outdoor plants are usually not admissible. Some plants are specific carriers of plant diseases and are restricted by plant quarantines. No plants are admissible from Florida; Long Island, New York; and Hidalgo and Cameron counties in Texas, due to certain infestations. For additional information contact: California Department of Food Agriculture, Division of Plant, Health and Pest Prevention Services, 1220 N St., Room A-372, Sacramento, CA 95814, or call 916-653-1440.