Recreation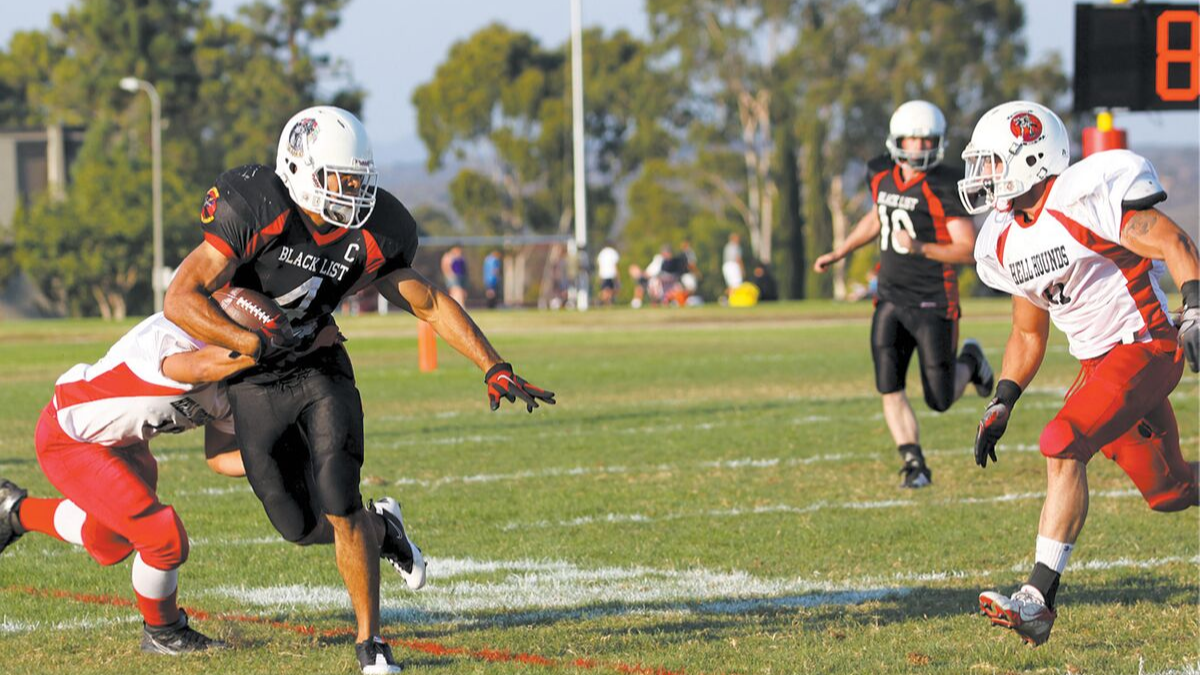 BULLDOG BOX
OFFICE THEATER
Movies are shown Wednesday through Saturday at the Bulldog Box Office Theatre for service members, DOD employees and their guests. Free "retro" movies are shown on Sunday. The theater is inside the Base Training Center, Building 1330. For the movie schedule visit www.mccsCP.com/theater or call 760-725-9217.
RECREATIONAL SHOOTING
The Skeet and Trap Range is in the 25 Area (Vado Del Rio). It features four ranges: two skeet ranges for either American or International Skeet and two trap ranges. One range is regularly used for five-stand sporting clays. Sixteen yards, doubles, wobble and handicap trap are shot regularly. Firearms can be checked out for use on the range. Ammunition may be purchased and instruction is available at no cost. Hours are 10 a.m. to 5 p.m. Wednesday through Sunday. It is open for active duty and retired military, their families, authorized DOD personnel and authorized guests. Hearing and eye protection are required for all participants and can be provided. We accept checks or cash only as we are unable to process credit/debit cards. Watch for our intramural, league and Vado Del Rio Trap & Skeet Club events. For more information, call 760-725-4832 or visit www.mccsCP.com/shoot.
BEACHES
Two of California's finest recreational beaches are at the northern and southern ends of Camp Pendleton's coastline. Del Mar Beach Resort, at the southern end, and San Onofre Beach, at the northern end, offer a variety of activities.
Cabanas, picnic tables and barbecue grills are available on a first-come, first-served basis. Arrangements for private parties, unit events and special occasions may be made through the beach office. Also available is a snack bar, sundry store and equipment checkout (surf boards, body boards, beach chairs, children's beach toys and volleyballs).
Villas, cottages and campsites with electrical hookups are available to rent at both beaches. Relax, enjoy and experience your perfect getaway. Cabanas, palapas and beach equipment are also available for rental. For reservations at Del Mar Beach Resort, call 760-725-2134. For San Onofre Beach Resort, call 760-763-SURF/SAND (7873/7263). For more information, visit www.mccsCP.com/resorts.
LAKE O'NEILL
The Lake O'Neill peninsula is available for large group activities such as promotions, retirements and wedding receptions. This area has picnic cabanas, barbecue grills, a stage, electrical power and athletic facilities. Lake O'Neill also offers campgrounds, fishing, boat rentals, miniature golf, playgrounds, volleyball, softball and more. For more information, call 760-725-5611 or visit www.mccsCP.com/lake. A recreation guide is available for download at www.mccsCP.com/lake.
SCUBA
The Scuba Center offers a variety of classes and dive trips. Scuba classes are given at the 14 Area Pool. In addition to instruction, the Scuba Center offers sales, rentals and repairs of equipment. For more information, call 760-725-5910.
LEATHERNECK LANES
Leatherneck Lanes (Building 1339) offers 40 fully automatic lanes, a video game arcade and a multi-purpose room where classes and special events are held. The Grill offers a variety of daily specials, combo meals, sandwiches and platters. Catering is also available.
Leatherneck Lanes also offers a variety of bowling leagues including handicap, scratch and youth. All leagues are co-ed. Lockers are available for a fee and are renewable each year (key deposits are required).
Other amenities offered are birthday parties as well as bowling and unit function specials. Free Wi-Fi, an updated scoring system and Facebook game connection capability are part of the exciting updated features. For catering and events, call 760-725-5945. For more information, call 760-725-6109 or visit www.mccsCP.com/bowl.
Hours:
Leatherneck Lanes
10 a.m. to 9 p.m. Sunday through Thursday
10 a.m. to midnight Friday and Saturday
The Grill
10 a.m. to 8 p.m. Sunday
6 a.m. to 8 p.m. Monday through Thursday
6 a.m. to 11 p.m. Friday
10 a.m. to 11 p.m. Saturday
Call in to-go orders at 760-725-6231. Breakfast served daily until 11 a.m.
MARINE MEMORIAL
GOLF COURSE
Camp Pendleton's Marine Memorial Golf Course offers a 6,865-yard, par-72, Southern California Golf Association championship golf course, as well as the Leatherneck Nine, 788-yard, par-3 course, all in the rolling hills of Windmill Canyon. Amenities include a driving range, short game practice area, locker rooms with showers, a fully stocked Pro Shop, and electric pull carts. The course is open seven days a week with the driving range and practice area open dawn to dusk to all active duty, retired and civilian golfers. Private golf lessons and group clinics are offered by PGA certified professionals. For tee times, pricing and more information, call 760-725-GOLF or visit www.mccsCP.com/golf.
Mulligan's Grill hosts a selection of breakfast and lunch items from 6:30 a.m. to 3 p.m. daily. Eagle's Landing provides a full-service bar and banquet facility.
The Tern snack bar and beverage cart offers food and beverage items for our on-course golfers and operates on a seasonal schedule.
RECREATION
EQUIPMENT CHECKOUT
There are two Recreation Equipment Checkout facilities on base: Building 520170 in San Onofre (northern Camp Pendleton) and Building 17013 in San Luis Rey (southern Camp Pendleton). Recreation Equipment Checkout offers a wide variety of camping, outdoor recreation and equipment such as tables, chairs, trailers, boats, trolling motors, canoes, camping gear, horse trailers and inflatables. Long-term recreational vehicle and boat storage is available at both recreation checkout locations. For an equipment rental list and more information, call 760-725-5296 for Building 17013, 760-725-7519 for Building 520170 or visit www.mccsCP.com.
AUTO SKILLS CENTER
The Auto Skills Center in Building 13191 has a complete self-help auto repair facility with stalls and lifts provided at an hourly fee. Each work area is outfitted with a complete toolbox, and minor parts are available for most repairs. Auto Service Excellence-certified shop staff members can provide assistance on more complex repairs and adjustments. A computer diagnostic scanner is available to determine problems and offer possible solutions.
Facilities and equipment for tire mounting and computerized spin balancing, welding, steam cleaning, exhaust system fabrication, machine rotors and drums, and charging system testing is available. The center is open noon to 8 p.m. Wednesday through Friday, 9 a.m. to 5 p.m. Saturday and Sunday, and closed Monday and Tuesday. For more information, call 760-725-5963 or visit www.mccsCP.com/autoskills.
Other Recreation
PAINTBALL PARK
The Paintball Park is open daily for private groups of 15 or more players. It is also open Saturday and Sunday for individuals and smaller groups to play in walk-on games. For information, call 866-985-4932 or visit https://thepaintballpark.com.
STEPP STABLES
The base stables provide equestrian activities for all ages. Participants may ride along 15 miles of hillside and prairie trails or receive English and Western-style riding instruction. Horse shows are held throughout the year. The stables also provide boarding for private mounts in private pens or lot pasture. The stables are closed Monday and Tuesday. For more information, call 760-725-5094 or visit www.mccsCP.com/stables.
DEL MAR MARINA
AND SAILING CENTER
Del Mar Marina is an active marina with a rental fleet of new sailboats, powerboats and kayaks. Certified U.S. Sailing instructors teach adults and youth in many courses, from beginning sailing to advanced seamanship and navigation. The marina sponsors cruises up and down the coast, from San Diego, Newport Beach, Dana Point and Catalina Island. The marina has U.S. Coast Guard skippers that take out chartered sunset cruises.
Fifty-three slips for private boat moorings with water and electricity hookups at each slip are available. The marina is open Wednesday through Sunday year-round. For more information, call 760-725-SAIL (7245) or visit www.mccsCP.com/marina.
INFORMATION, TICKETS,
AND TOURS (ITT)
Discount tickets and custom-designed tours are available through the ITT offices in the Mainside, Pacific Plaza and School of Infantry (SOI) areas.
ITT is an authorized Ticketmaster outlet and provides tickets for concerts, shows, sporting events, football games as well as other events. A complete list of ticket prices and special events is available by telephone or online. Discount tickets are available for theaters, museums, sport fishing, harbor cruises, special points of interest and dinner shows nationwide. Local attractions include Disney Parks and Resorts, Knott's Berry Farm, Universal Studios Parks and Resorts, SeaWorld Parks and Resorts, San Diego Zoo, San Diego Zoo Safari Park, Magic Mountain and Legoland.
Stop by the ITT office for the most up-to-date information. Call the Mainside office (Building 15102) at 760-725-2218, the Pacific Plaza office (Building 20846) at 760-725-5805/5863 or the SOI office (Building 520410) at 760-725-7094. Check out www.mccsCP.com/ITT for the price guide.
LATITUDES TRAVEL
Latitudes Travel is a full-service travel agency that can book you on any major airline to domestic and world destinations. Latitudes Travel specializes in cruises and vacation packages. Our fully trained travel experts can help you plan your next vacation, from airline tickets to rental cars, hotels, cruises and vacation packages. Latitudes Travel is truly a one-stop shop for all your travel needs. For more information, call 760-763-3183/3184 or visit www.mccsCP.com/ITT.
HEALTH PROMOTION PROGRAM
The Health Promotion Program offers a full range of wellness education, screening and programs for all authorized patrons. The Health Promotion Center is at the Paige Fieldhouse (Building 1110). Nutrition counseling, tobacco cessation and body-fat, cholesterol and blood-pressure screenings are available at no cost. To schedule an appointment, or for more information, call 760-763-3793 or visit www.mccsCP.com/health.
FITNESS CENTERS
AND PROGRAMS
The Fitness Department offers state-of-the-art facilities, fitness equipment, programs, events and services. Thirteen fitness centers are open throughout the base, offering combat conditioning classes, HITT programming, massage therapy, unit PT and group exercise classes. For information, call 760-725-6267 or 760-763-0657 or visit www.mccsCP.com/getfit.
SWIMMING POOLS
Camp Pendleton has two pools that provide recreational swimming, lap swimming, unit training, learn-to-swim instruction and adult swim lessons. Enjoy lap swimming year-round at the 14 Area pool. The 14 Area pool also provides lifeguard training and water safety instructor courses each spring. Each pool has a large sunning area and a highly qualified staff of lifeguards and instructors. For information, call:
13 Area Pool
Building 1314 760-725-4344
(Open during summer season only.)
14 Area Pool
Building 14116 760-725-5084
Athletics
The Athletics Department provides organized sports opportunities for Marines, Sailors, authorized patrons and youth athletes at Camp Pendleton. The athletics program provides our customers, regardless of skill or experience level, an opportunity to take part in a competitive sports program of varying levels including Intramural Sports, Varsity Sports, All-Marine Sports, All-Armed Forces Sports, international-level competitions and Youth Sports. This program helps promote combat readiness, esprit de corps, leadership, teamwork and loyalty.
The athletics program helps identify the highest-caliber athletes with exceptional skills at Camp Pendleton who have the potential to continue on to higher levels of competition. The athletes that compete in our programs directly represent Camp Pendleton with an opportunity to represent the United States Marine Corps in All Armed Forces, international competition and Youth All-Star tournaments. For information on intramurals, Varsity Sports, athletics special events and All Marine Sports, call 760-725-6806. For Youth Sports leagues and special events, call 760-725-4188.
HARD CORPS RACE SERIES
The Hard Corps Race Series (HCRS) consists of 13 race events providing organized athletic competitions for Marines, Sailors and local civilians held throughout the year at various sites on Camp Pendleton. Races include running, cycling, triathlons, the Marine Corps World Famous Mud Run, mountain biking, water competitions and a virtual run. Races are suitable for beginner athletes to advanced racers. The HCRS events focus on sportsmanship, camaraderie, fitness and competitive sports to promote health and fitness and provide competitive opportunities to all participants. For more information, call the race office at 760-725-RACE (7223) or email info@hardcorpsraceseries.com.