Marine and Family Programs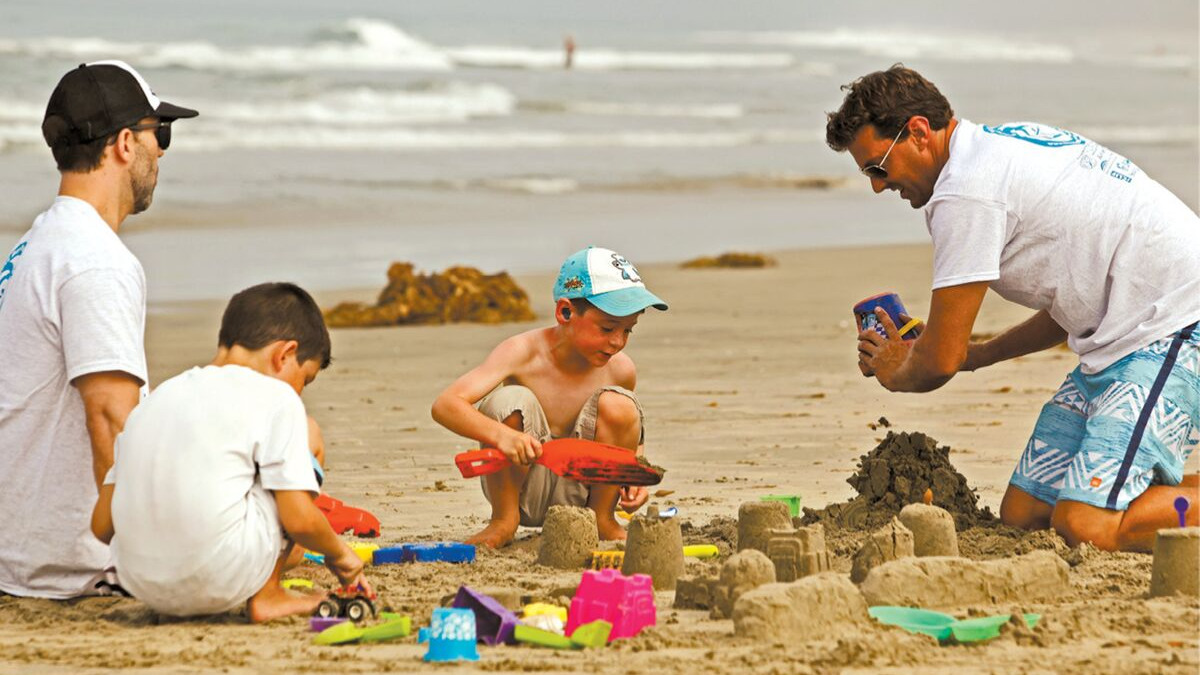 MARINE & FAMILY
PROGRAMS (M&FP)
This division of MCCS consists of more than 600 professionals — certified counselors, administrators and technicians — whose goal is to make every Marine, Sailor and their family members highly successful in life. The Information and Referral office in Building 13150 can refer you to the programs listed below. M&FP consists of four branches: Behavioral Health, Family Care, Family Readiness and Personal & Professional Development. For more information, call 760-725-3400/6090 or visit www.mccsCP.com.
BEHAVIORAL HEALTH — SUBSTANCE ABUSE COUNSELING CENTER (SACC)
The SACC's (Building 16105) mission is to provide timely and effective substance use prevention, education and counseling services to active-duty service members and their families. Screenings are provided each morning and anyone seeking assistance throughout the day is accommodated. SACC services include: Prevention Services, Early Intervention Program, Individual Counseling, Group Treatment, Continuing Care, and Outpatient Program (OP) and Intensive Outpatient Program (IOP). The IOP is designed for individuals who have a substance use disorder of mild/moderate severity, and it also facilitates the placement in residential treatment for individuals who have a substance abuse disorder of significant severity. For more information, call 760-725-5538/5539.
BEHAVIORAL HEALTH — COMMUNITY COUNSELING CENTER (CCC)
The CCC (Building 130193) offers free counseling services to service members and their families to include: individual counseling, couples counseling, family counseling, child and teen counseling, case management and evidence-based groups. Our team can offer counseling designed to meet your specific needs and are subject matter experts in the following areas: parent-child relationships, partner and sibling issues, occupational problems, anger and anxiety issues, stress and adjustment issues, and grief and loss. For more information, call 760-763-3222.
BEHAVIORAL HEALTH — FAMILY ADVOCACY PROGRAM (FAP)
The FAP provides a variety of services designed to support Marines, Sailors and their families who experience abuse or are at risk for abuse. The FAP provides: counseling for individuals and/or families involved in family violence, groups available by referral and designed to assist individuals and couples improve and enrich their personal lives; victim advocates provide direct services to victims of spouse/intimate partner abuse and are available 24/7; prevention and education classes and workshops are available to help individuals identify stress, the cause and effect of anger, and develop new ways to communicate in their personal and professional relationships. Prevention and education staff is also available to assist command leadership with training by providing subject matter briefs: sexual assault, domestic violence, and suicide awareness and prevention. To schedule classes and command briefings, call 760-725-6636.
Counseling Services offers face-to-face screenings with no appointment necessary. Walk-in screenings are provided from 1 to 3 p.m. Monday through Friday at the Mainside office, Building 1122, E Street, or at the northern area office, Building 520512, Basilone Road, in the SOI area. For general information about our services or to speak directly with a clinician, call 760-725-9051.
BEHAVIORAL HEALTH —
NEW PARENT SUPPORT
PROGRAM (NPSP)
The NPSP is a professional team of clinical social workers, marriage and family therapists, and registered nurses who are experienced in newborn care, infant/child development and parent education as well as the unique challenges faced by military families. The NPSP is an intensive prevention and outreach program that offers in-home visits, parenting education classes, Baby Boot Camp, and information and referrals for active-duty personnel and family members who are either expecting a child, or have children under the age of 6. Through a variety of options, the NPSP can help families adjust to having a new baby, cope with stress, isolations, pre- and post-deployment, reunification and the everyday demands of parenting in the military. For more information, call 760-725-3884.
BEHAVIORAL HEALTH —
SEXUAL ASSAULT PREVENTION AND RESPONSE (SAPR)
The SAPR team is led by two Installation Sexual Assault Response Coordinators (SARC) and a team of experienced Victim Advocates (VA). The SAPR team provides 24/7 sexual assault crisis intervention for all service members, spouses and adult dependents; advocacy and accompaniment during medical procedures; law enforcement interviews; and judicial proceedings. Installation SARCs provide credentialed, 40-hour training to newly appointed SAPR VAs and Command SARCs. SAPR office provides 24/7 operation of the Installation's Sexual Assault Helpline, 760-500-1707. For more information, call the Installation SARC office phone at 760-725-4460/4467 or the Installation SAPR VA office phone at 760-725-7674.
Education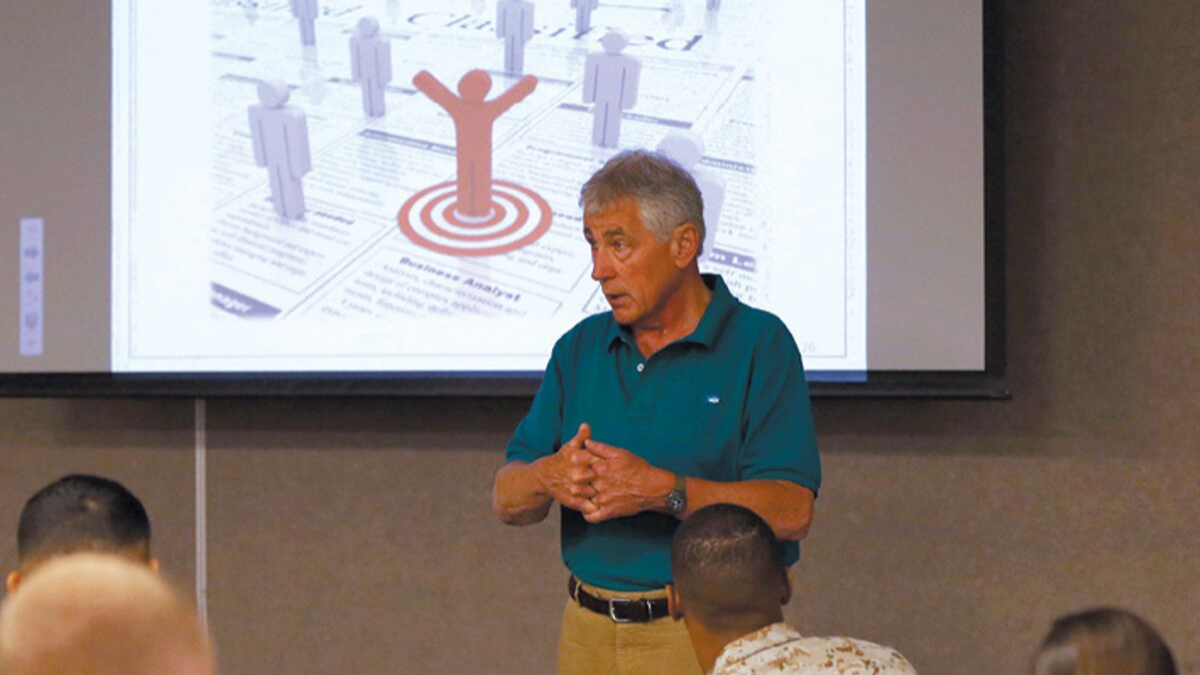 ELEMENTARY SCHOOLS
Base Schools
There are five public elementary schools aboard Camp Pendleton. Three of the schools belong to the Oceanside Unified School District (OUSD) – North Terrace, Santa Margarita and Stuart Mesa – and offer grades K-7. Two of the schools belong to the Fallbrook Union Elementary School District (FUESD) – Mary Fay Pendleton and San Onofre – and offer grades K-8.
OUSD
North Terrace — serves families who reside in Forster Hills, Del Mar, Pacific Views, South Mesa I West, Wire Mountain 1 and Wire Mountain 3 housing. The office number is 760-901-7500.
Santa Margarita — serves families who reside in South Mesa 1 East, South Mesa 2, Wire Mountain 2 and Santa Margarita housing. The office number is 760-901-7900.
Stuart Mesa — serves families who reside in Stuart Mesa housing. The office number is 760-901-7700.
FUESD
Mary Fay Pendleton — serves families who reside in De Luz, O'Neill, Serra Mesa and San Luis Rey housing. The office number is 760-731-4050.
San Onofre — serves families who reside in San Onofre I, II and III, and San Mateo Point housing. The office number is 760-731-4360.
PERSONAL & PROFESSIONAL DEVELOPMENT —
EDUCATION CENTER
The Education Center (EC) is the starting point for a successful and rewarding career in the Marine Corps. Personnel prepare themselves for productive careers and additional leadership responsibilities through the diverse education and training programs offered at Camp Pendleton. Family members, DOD civilians, base contractors, retirees and Reservists are also eligible for assistance. Active-duty members should initially contact their unit education officer for basic program information. All others should visit one of two EC locations. The EC is in Building 1331. For more information, call 760-725-6660/6414. The School of Infantry Education Office is in Building 520512, 760-725-0606.
The EC can provide information on high school completion and basic skills programs. General Education Development testing is available through the center and can enable you to earn a high school equivalency certificate. Call the education testing specialist for details and eligibility. The EC offers a wide variety of testing opportunities through Defense Activity Non-Traditional Education Support (DANTES). DANTES tests can help you earn college credit toward a degree. Admissions tests are also available as well as certification tests. Most DANTES tests are free to active and Reserve personnel. Other Camp Pendleton personnel may take tests to determine eligibility and receive study guide information. Personnel must make an appointment for either DANTES testing or proctoring services.
Military classification tests are offered through the EC and include, but are not limited to: Armed Forces Classification Test; Air Force Career Development Certification Exams; Air War College/Air Command & Staff College; Defense Language Proficiency Test, Defense Language Aptitude Battery and General Classification Test. The military classification-testing specialist assigned to the EC can provide information on all classification tests.
The EC offers the DANTES external degree and independent study programs designed for those students who are unable to attend regularly scheduled classes. Students have the opportunity to enroll in a wide variety of classes offered by accredited colleges nationwide. The EC can assist in selecting courses and completing the necessary application. Tuition Assistance is available to eligible active-duty personnel for approved programs. Check with the EC for information on the current tuition assistance policy. It is highly recommended that all personnel reporting to Camp Pendleton visit the EC and begin planning their future education and training requirements.
ON-BASE COLLEGES
AND UNIVERSITIES
Several fully accredited colleges and universities operate on Camp Pendleton. On-base schools are flexible and will schedule classes, if possible, to meet your needs. Classes are offered throughout Camp Pendleton at convenient times and places. Units interested in providing off-duty education services to their personnel in their base area may contact the Education Services officer or college director for information assistance. On-base college programs are approved by Service Members Opportunity College for Marines (SOCMAR), which allows students to complete degrees through Camp Pendleton colleges even if transferred to other bases. Contact the colleges or the EC for SOCMAR information and eligibility.
Following are the colleges providing quality services to Camp Pendleton personnel:
Central Michigan University..........................760-725-0485
Central Texas College..................................760-725-6386
Embry-Riddle Aeronautical University............760-385-0152
National University......................760-268-1533/385-0347
Palomar Community College........................760-725-6626
Park University..........................................760-725-6858
Personal and Professional
PERSONAL & PROFESSIONAL DEVELOPMENT — LIBRARIES
The libraries aboard Camp Pendleton offer a variety of resources to enhance professional and personal learning. Books may be checked out for up to 21 days. Computers, free internet and Wi-Fi service are available at all branches. There are three libraries and a bookmobile aboard Camp Pendleton.
Patrick J. Carney Library
Building 1146 760-725-5669
(Mainside behind 1st Marine Division Headquarters)
Hours: 8 a.m. to 8 p.m. Monday through Thursday
8 a.m. to 4:30 p.m. Friday
9 a.m. to 5 p.m. Saturday and Sunday
San Onofre Library
Building 51093 760-725-7325
(Next to the commissary in 51 Area)
Hours: 9 a.m. to 5 p.m. Tuesday, Wednesday and Friday
South Mesa Library
Building 200090 760-725-2032
Hours: 9 a.m. to 5 p.m. Monday through Friday
Bookmobile
Hours: 11 a.m. to 6 p.m. Tuesday through Thursday
PERSONAL & PROFESSIONAL DEVELOPMENT — CAREER & PERSONAL READINESS
The Career & Personal Readiness program offers a variety of services to active duty and retired Marines and Sailors as well as spouses and other dependents. Services are offered at the Mainside center in Building 13150 and at the San Onofre center in Building 51919. Some of the services offered include Career Services, Career Centers, Family Member Employment Assistance Program, Career Coaching, Personal Financial Management Program, and Information, Referral and Relocation Assistance.
PERSONAL & PROFESSIONAL DEVELOPMENT - TRANSITION READINESS PROGRAMS (TRP)
The TRP has been redesigned into a comprehensive, mandatory program through the efforts of an interagency team from the DOD, Department of Veterans Affairs (VA), Department of Labor (DOL), Department of Education, Department of Homeland Security, Office of Personnel Management and the Small Business Administration.
The redesigned TRP, known as Transition Readiness Seminar (TRS), is an outcome-based, five-day program for service members leaving the Marines Corps, providing opportunities and aiding in successful transition into a "career ready" civilian. TRS bolsters and standardizes the transition services that service members receive prior to separating from the military to make them employment-ready as well as being prepared to enter into higher education, attend career technical training or start their own business. TRS is a major overhaul of the 20-year-old Transition Assistance Program, part of the Veterans Opportunity to Work Act to Hire Heroes Act of 2011, and includes modules on financial planning that provide information and tools to identify financial responsibilities; Military Occupational Codes Crosswalk which translates military skills, training and experience into civilian sector skills language; VA Benefits Briefing informs service members of their veteran benefits options; DOL Employment Workshop provides information and assistance with job search, interview and resume preparation; developing an Individual Transition Plan that is a tailored plan with supporting documents, and reviewed by a transition staff member, as evidence of preparation for transition and ability to meet post-separation goals. Call 760-725-6702/6652 for more information.
Other Programs
VETERANS AFFAIRS
BENEFITS COUNSELING
VA counselors are available to counsel service members about VA benefits and entitlements. Counselors are in Building 13150 and can be reached at 760-385-0416.
MARINE & FAMILY
CAREER CENTER
13 Area Career Resource Center
Mainside, Building 13150 760-725-4199
Hours: 7 a.m. to 5 p.m. Monday through
Friday, all services available.
CAREER COACHING
Career assessments and individual career counseling services are available to military spouses and active-duty personnel planning for retirement or separation with more than six months to the end of active service. Other services include resume assistance, individual career planning and job-search assistance.
PERSONAL FINANCIAL MANAGEMENT PROGRAM (PFMP)
PFMP offers proactive financial assistance through one-on-one training group classes and unit training in Building 13150. For more information, call 760-725-6098.
INFORMATION & REFERRAL (I&R) AND RELOCATION ASSISTANCE
I&R and Relocation Assistance provides installation and community information during Welcome Aboard Orientations, Plan My Move Workshops and Unit Sponsorship Coordinator training. I&R and Relocation Assistance is the source of information for on- and off-base services to Marines, Sailors and families. Relocation Assistance supports service members and families. For I&R or Relocation Assistance support, call 760-725-6090/3802/5704 or visit Building 13150.
FAMILY CARE
Family Care programs at Camp Pendleton focus on the needs of families by providing quality programs which support active-duty personnel and family members. For more information, call 760-725-6308 or visit Building 13150.
FAMILIES OVERCOMING
UNDER STRESS (FOCUS)
The FOCUS Project provides family resiliency training for active-duty military service members and their families facing the challenges of a family member's deployment. Visit the FOCUS office at Building 202860 or call 760-859-6079 for more information.
EXCEPTIONAL FAMILY
MEMBER PROGRAM (EFMP)
An exceptional family member is one with a physical, emotional, developmental or learning disability requiring specialty medical care or special education services. The program is a planning tool used to monitor assignments for service members with an exceptional family member to preclude sending a service member and families on orders to a duty station where adequate treatment and care is not available for the family members. Call for an appointment to meet with the EFMP coordinator.
EFMP Mainside Office
Building 13150 760-725-5363
EFMP School of Infantry/
San Onofre Office
Building 520512 760-763-0868
FAMILY CARE — CHILD AND YOUTH PROGRAMS (CYP)
Youth Centers are affiliated with the Boys & Girls Club of America and offer a variety of planned group and individual activities for children between the ages of 10 to 18 (in school). Programs offered include teen leadership opportunities, field trips and camps during school breaks.
Resource & Referral (R&R) has a wealth of information to offer parents. R&R locates and selects out-of-home infant, toddler, preschool and school-age child care services on and off the installations; locates children services, including those with special needs; and maintains a list of qualified full-time, drop-in and evening care providers. Care includes full-day, part-day, hourly and emergency care.
The R&R Office (Room 121) and CYP Administrative Offices are in Building 13150 (on C Street, off 14th Street on Mainside). Hours are 7 a.m. to 5 p.m. Monday through Friday. For more information, call 760-725-6308.
Abby Reinke Youth Center
Building 201019 760-763-0649
Deluz Youth Center
Building 14519T 760-725-5608
San Onofre Youth Center
Building 51570 760-277-3167
Stuart Mesa Youth Center
Building 310006 760-725-9717
CHILD DEVELOPMENT
CENTERS (CDC)
Courteau CDC
Building 15061 760-725-5113
Deluz CDC
Building 120111 760-725-9907
ASYMCA Fisher Children's Center
Building 160101 760-725-0845
San Onofre CDC
Building 51080 760-725-7311
Browne CDC
Building 2052 760-725-8405
Stuart Mesa CDC
Building 310006 760-725-9954
SCHOOL AGE CARE (SAC)
SAC is available for children enrolled in the elementary schools aboard the installation up through 12 years of age. These programs meet the accreditation standards of the National After School Alliance. For more information, contact:
Resource & Referral 760-725-9723
SAC Administrative Offices 760-763-6905
Mary Fay Pendleton SAC
K-7th grade 760-763-6907
North Terrace SAC
K-7th grade 760-763-0649
Santa Margarita SAC
K-6th grade 760-576-6354
San Onofre SAC
K-7th grade 760-277-3167
Stuart Mesa SAC
2nd-7th grade 760-274-3544
San Luis Rey SAC
K-8th grade 760-763-6907
San Luis Part Day Program
Ages 3-5 760-763-6907
DROP-IN AND HOURLY CARE
Drop-in and hourly care is available at ASYMCA Fisher Children's Center from 6 a.m. to 6 p.m. Monday through Friday for children 6 weeks to 5 years old. Reservations can be made up to one week in advance. Updated immunization cards are required for care. For more information, call ASYMCA Fisher Children's Center from Monday through Friday at 760-725-0845.
FAMILY CHILD CARE
PROGRAM (FCC)
The FCC offers an alternative to center-based care. Providers are trained, certified and monitored by the FCC. They are qualified to offer child care in their homes aboard the installation. Hours of service and ages of children are established by the FCC provider. Options for care include full day, part day and hourly. FCC also provides employment opportunities for spouses living aboard the installation. Individuals can be trained and certified to become FCC providers. The FCC office is in Building 13150, Room 111, or call 760-725-7631 for more information.
FAMILY READINESS (FR)
FR is in Building 13150. FR provides educational resources and services to foster personal growth and enhance the readiness of Marine Corps families. The mission of FR is to enhance personal and family readiness for the service members aboard Camp Pendleton, and to prepare our families to successfully meet the challenges of the military lifestyle ultimately enhancing mission readiness. For more information or to register for a class, call 760-725-9052. FR programs include:
Chaplain's Religious Enrichment
Development Operation (CREDO)
CREDO is a premier, preventive, transformational program that builds supportive relationships. In a caring community, participants learn how to relate to themselves, others and God. The many programs offered include the Marriage Enrichment Retreat, the Personal Growth Retreat, Spiritual Growth, Character First, Unit Team Building, Warrior Transition and Care-for-Caregiver. For more information, call 760-725-4954.
Lifestyles Insights, Networking,
Knowledge and Skills (L.I.N.K.S.)
L.I.N.K.S. provides information to all Marines and family members on the resources available and methods for meeting challenges of the military lifestyle. Sessions are available for Marines, spouses, children and teens, and parents and extended family members of Marines. For more information, call 760-725-2335.
Readiness & Deployment Support
Camp Pendleton Readiness & Deployment Support Training offers assistance to units by connecting unit Family Readiness officers (FROs) and commands, assisting with family readiness issues, and delivering pre-, during and post-deployment presentations. For more information, call 760-763-1337.
FR Program Training
FR program training offers services to assist commands in developing effective readiness programs while helping unit families become self-sufficient. FR program trainers offer training for command teams, FROs, command team advisers and FR assistants on the roles and responsibilities in the unit FR Program. For more information, call 760-725-6637.
LifeSkills Training and Education
LifeSkills Training and Education offers various workshops in areas such as parenting, financial management, stress and anger management, and understanding personality differences. For more information on these workshops, call 760-763-7890.
Prevention Relationship
Enhancement Program (PREP)
PREP is a one-day workshop that helps couples communicate and connect more effectively. Participants learn proven techniques such as relationship risk factors, communication danger signs, safety and structure in communication, and when forgiveness is not easy. For more information, call 760-725-9052.