Local Area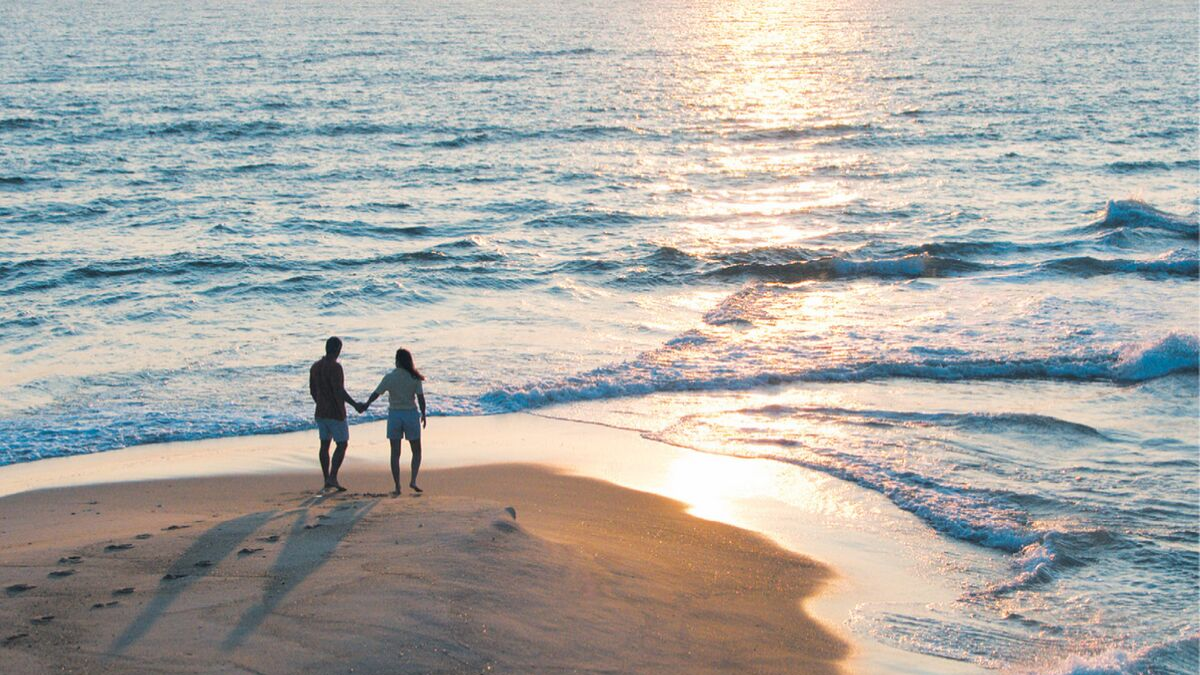 MCB Camp Pendleton and its surrounding communities, most of which are in San Diego County, date to the nomadic Indian tribes that once inhabited the area. Juan Rodriguez Cabrillo, a Portuguese navigator hired by Spain, explored the coast of California and in 1542, sailed into the harbor of what is now San Diego. In 1812, California underwent a change when Mexico gained its independence from Spain. San Diego was still regarded as an agricultural center rather than an aspiring city such as Los Angeles, 100 miles to the north. Not until 1850, when the United States finally gained control of California, did both the cities of San Diego and Los Angeles become incorporated.
Oceanside
Closest to MCB Camp Pendleton is the city of Oceanside, situated on 3 miles of sandy beaches, with an ideal mix of urban and rural environments, blessed with almost perfect year-round weather. Three major highways, Interstate 5 and highways 76 and 78, provide easy access to and from Oceanside. The city is also served by Amtrak and Greyhound bus lines. Local commuter and private aircraft use the Oceanside Municipal Airport. McClellan-Palomar Airport in nearby Carlsbad is a general aviation facility, offering private air travel.
Oceanside's weather, being much like the rest of the San Diego coastal area, offers the perfect climate for the outdoor enthusiast. Residents have access to numerous golf courses, parks, tennis courts and biking trails, as well as facilities for volleyball, basketball and softball.
For those who just want to relax, Oceanside Harbor and Harbor Beach are ideal spots for an afternoon stroll or picnic. Oceanside Harbor, a man-made facility, is one of the best in Southern California and considered to be one of the most beautiful. For shopping, Cape Cod Village provides many unique shops and restaurants.
Health care for Oceanside is provided by Tri-City Medical Center in Oceanside. Several medical, dental and professional health care complexes also surround the hospital. For more detailed information, call the Oceanside Chamber of Commerce at 760-722-1534 or visit www.oceansidechamber.com.
Two commuter trains, the Coaster, which travels between Oceanside and San Diego, and the Metrolink, which travels between Oceanside and Los Angeles, also serve Oceanside.
The California Welcome Center in Oceanside is at 928 N. Coast Highway. Volunteers assist travelers and offer assistance with directions, information, hotel reservations and discount tickets for San Diego attractions.
Oceanside Harbor is a mecca for sport fishing, whale watching, boating and other water-oriented activities. The marina inside the harbor has slips ranging in length from 25 to 51 feet. Transient moorings and limited RV beach camping are available.
Old Mission San Luis Rey is a national historic landmark and the largest in a chain of Californian missions established by the early Spanish missionaries. This magnificent structure, known as the "King of Missions," shelters a museum, gift shop and conference center.
Situated a few steps from the shore of Buena Vista Lagoon, the Audubon Nature Center offers a variety of natural history experiences. Walk along a shore trail amid native plants to see views of the lagoon and its bird life.
You'll see surfers catching the waves as you stroll along one of the longest wooden overwater piers on the Pacific Coast. The Oceanside Pier has a bait and gift shop and you can dine at the restaurant at the end as you watch a Catalina sunset.
Other Oceanside attractions include the Oceanside Museum of Art, Heritage Park Village and the California Surf Museum.
San Diego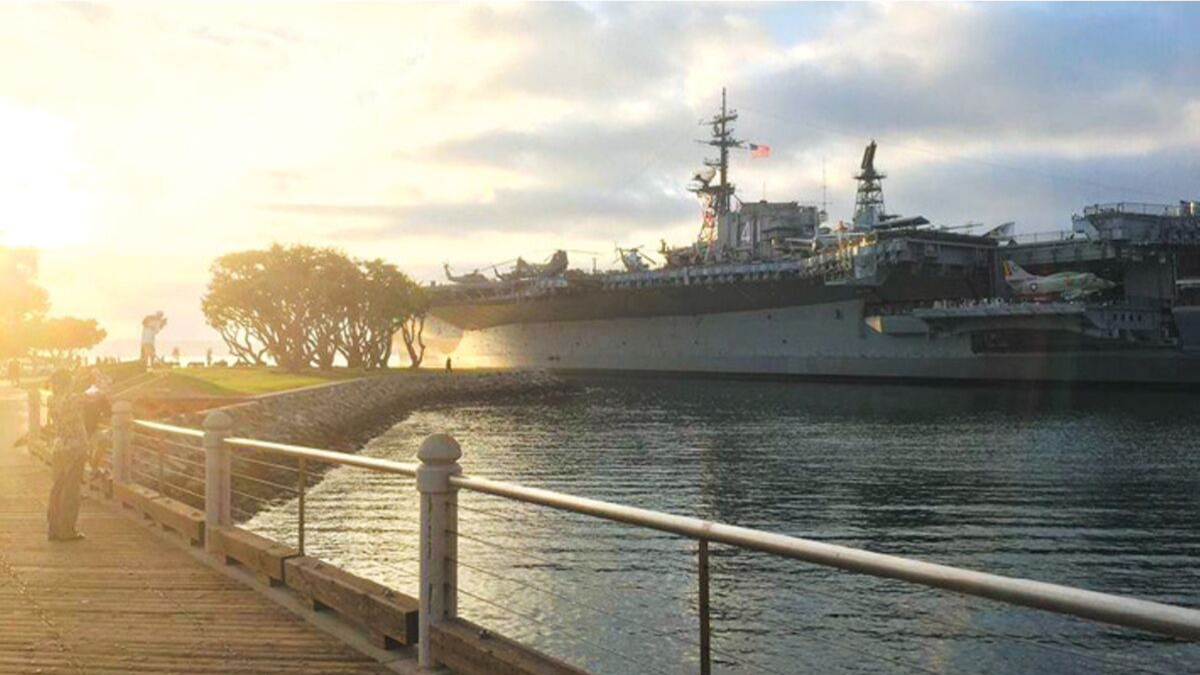 San Diego, named after St. Didacus, is the second-largest city in California and the eighth largest city in the United States. San Diego's economy is largely composed of agriculture, biotechnology and biosciences, computer sciences, electronics manufacturing, defense-related manufacturing, financial and business services, ship repair and construction, software development, telecommunications and tourism.
Tourism has drastically affected the city's culture, as San Diego houses many tourist attractions, such as SeaWorld San Diego, Belmont Park, San Diego Zoo, San Diego Zoo Safari Park and nearby Legoland California.
San Diego's Spanish influence can be seen in the many historic sites across the city, such as the Spanish missions and Balboa Park. Cuisine in San Diego is diverse and includes European-American, Mexican-American and Asian-American cuisine. Annual events in San Diego include Comic-Con, the San Diego County Fair and Fleet Week.
Many popular museums, such as the San Diego Museum of Art, the San Diego Natural History Museum, the San Diego Museum of Man and the Museum of Photographic Arts, are in Balboa Park. The Museum of Contemporary Art San Diego is in an oceanfront building in La Jolla and has a branch across and next to the Santa Fe Train Depot in downtown San Diego. The Columbia district downtown is home to historic ship exhibits as well as the USS Midway Museum, which is aboard the aircraft carrier.
The broad city limits encompass a number of large nature preserves, including Torrey Pines State Reserve, Border Field State Park and Mission Trails Regional Park. San Diego boasts over 100 named areas and suburbs within the city limits and hosts Naval Base San Diego, the West Coast's largest naval base. Located close to the naval arena, downtown San Diego has experienced some urban renewal since the early 1980s. This has resulted in the revival of the Gaslamp Quarter and the construction of the San Diego Convention Center and PETCO Park, which opened in 2004.
Coastal San Diego

Carlsbad
Where else would you find a seaside community that is small enough to hold village charm, yet large enough to be a premiere business environment? Carlsbad is a community with near perfect weather and two world-class resorts. It is a city that supports economic development yet sets aside 40 percent of its land for open space.
Carlsbad has attracted an international theme park, Legoland California, and has become the golf capital of the world. Interstate 5, a commuter train, bus service and one of the busiest single-runway airports in the nation serve the community's transportation needs. Carlsbad has a first-class public library system, full-service police and fire services, a parks and recreation department, and high-quality schools.
Carlsbad has miles of beaches and a wide variety of housing options and shopping venues, including Plaza Camino Real (a regional mall), the North County center, and specialty, outlet and antique stores.
Coronado
Enjoy the charm of Coronado by taking the ferry from the Broadway Pier or the San Diego Convention Center to the Coronado Ferry Landing, or drive over the beautiful Coronado Bay Bridge to the Hotel del Coronado or down the Silver Strand. Relax at one of the fine resorts, hotels or picturesque bed-and-breakfasts. Dine at your choice of close to 100 restaurants. Take home a souvenir from more than 100 unique shops, boutiques and galleries. Watch the sun set over the Pacific from choice spots along the beautiful water.
Del Mar
The San Diego County Fair is hosted on the Del Mar Fairgrounds every summer. Del Mar is Spanish for "of the sea" or "by the sea," because it is near the Pacific Ocean. Col. Jacob Taylor purchased 338 acres from Enoch Talbert in 1885, with visions of building a seaside resort for the rich and famous. Del Mar is also one of few locations in which the Torrey pine tree grows. The Torrey pine is the rarest pine in the United States, and only two populations of this endangered species exist.
Encinitas
Encinitas is a coastal city in northern San Diego County. It is about 25 miles north of San Diego and about 95 miles south of Los Angeles. The city was incorporated in 1986 from the communities of historic Encinitas, new Encinitas (Village Park, etc.), Leucadia, Cardiff-by-the-Sea and Olivenhain. These communities retain their identities and their distinctive flavors.
The largest single industry is the growing of ornamental flowers, particularly poinsettias. The Fall Festival is held each November in downtown Encinitas, and the Wavecrest Woodie Meet takes place once a year, on the third Saturday of September at Moonlight State Beach. It is the largest rally of wooden-bodied vehicles in the world, and it is free to the public and to participants.
Some other points of interest are the San Dieguito Heritage Museum, the San Diego Botanic Garden, Self-Realization Fellowship Temple and La Paloma Theater. Surfing is a popular activity in Encinitas, particularly at Swami's.
East San Diego County
El Cajon
Located 15 minutes east of San Diego, El Cajon is Spanish for "the drawer," relating to it being surrounded by mountains in a nestled valley. El Cajon is home to the San Diego Air & Space Museum's annex at Gillespie Field. The annex provides an important restoration and replica reproduction program for the museum and has many displays available for viewing. For more information, visit http://sandiegoairandspace.org/museum/gillespie-field-annex.
La Mesa
La Mesa in Spanish means "the table," or alternately "the plateau," relating to its geography. It is the hometown of NBA player Bill Walton, football stars Reggie Bush and Alex Smith, singer of rock band Pearl Jam, Eddie Vedder, and the birthplace of heavy metal musician Dave Mustaine. Its official flower is the bougainvillea. At the beginning of each October, La Mesa holds their biggest event of the year, Oktoberfest.
Lemon Grove
The Lemon Grove community was settled in 1869 by its first known permanent resident, sheep rancher Robert Allison. From the 1860s to 1900 the area was known for sheep and poultry ranching and vegetable crops. In the early 1900s, the community acquired its name when large citrus groves were planted and lemon and orange growing and shipping became the area's major industry.
Today, there is a 10-foot-wide statue of a lemon at 3361 Main St. It is located by a small lemon grove beside the Orange Line trolley tracks near the local trolley station and downtown bus stop. Written across the base of this monument are the words "Best Climate on Earth."
Santee
The city is named after Milton Santee, second husband of Jennie Blodgett, whose first husband was George A. Cowles, a ranching pioneer in the San Diego area. Santee has one major regional park, Santee Lakes. Santee Lakes consists of seven public lakes and has a campground and other amenities on-site. Santee is also home to a popular Southern California rock climbing area.
North San Diego County
Escondido
Escondido lies about 18 miles inland, 100 miles south of Los Angeles and 30 miles northeast of San Diego. Escondido is the inland hub of North County, which is emerging as a regional economic leader, in the forefront of job development and new industries. Escondido is home to the $81 million California Center for the Arts, the San Diego Children's Discovery Museum and Queen Califia's Magical Circle, a sculptural garden in Kit Carson Park. For a taste of Africa, visit the San Diego Zoo Safari Park (where many rare species roam free in their natural habitat) in the San Pasqual Valley just outside Escondido.
Fallbrook
Fallbrook is on the eastern boundary of Camp Pendleton. From Camp Pendleton it is reached via Ammunition Road and is about 15 miles inland from the Pacific Ocean. Fallbrook elementary schools are on and near Camp Pendleton.
Fallbrook is the "Avocado Capital of the World." Its rural community of approximately 30,000 offers a wide range of housing options, an elementary and high school district with excellent academic and extracurricular programs, including the 2000 CIF Division I champion football team, and a community hospital. The town boasts a healthy retail and service business base with shopping centers in both Fallbrook and neighboring Bonsall. The main street typifies the charm of a small town with many of its shops, galleries and restaurants housed in buildings dating to the late 1800s.
Poway
A family-oriented community, Poway, known as "The City in the Country," is south of Escondido. Visit Lake Poway for fishing or a picnic in the park. Take a nature walk at the Blue Sky Ecological Reserve, which also offers a free guided wildlife and plant walk.
San Marcos
San Marcos is in an ideal location in the heart of San Diego's North County. It is situated between the state's two largest cities, Los Angeles, about 100 miles to the north, and San Diego, about 35 miles to the south. Climate is a major contributor to the attractive quality of life in San Marcos. The area is characterized by mild winters, plenty of sunshine and little rainfall. Inland, the terrain is made up of rolling hills and deep canyons. Fortunately, San Marcos enjoys being in the direct path of an ocean breeze.
San Marcos features a resort climate without a "tourist" atmosphere, offering a host of popular attractions all within close proximity. San Marcos is enviably situated 10 minutes from many clean Pacific beaches, 30 minutes from the famous Del Mar Racetrack, a 40-minute drive from SeaWorld and Mission Bay, and 90 minutes from the rugged Anza Borrego Desert. Other nearby attractions include the Old Mission San Luis Rey and the Palomar Observatory with its world-renowned Hale Telescope.
Vista
Vista rests 7 miles inland from the ocean and is a short 15-minute drive from Oceanside. Located in the heart of Highway 78, midway between Oceanside and Escondido, it benefits from cool breezes in the summer and is far enough away from the water to escape the coastal fog.
Keeping up with the rest of the fast-growing North County cities, Vista has a number of retail stores. Vista boasts a high-growth reputation of its own; rising from more than 19,000 residents back in 1963 to its present population of more than 100,000 residents.
For recreation, Vista has golf courses, the Wave Waterpark, the Moonlight Amphitheatre and the AVO Playhouse, as well as historical buildings and museums to visit. Annual events include Winterfest, the Vista Viking Festival and the Strawberry Festival.
South San Diego County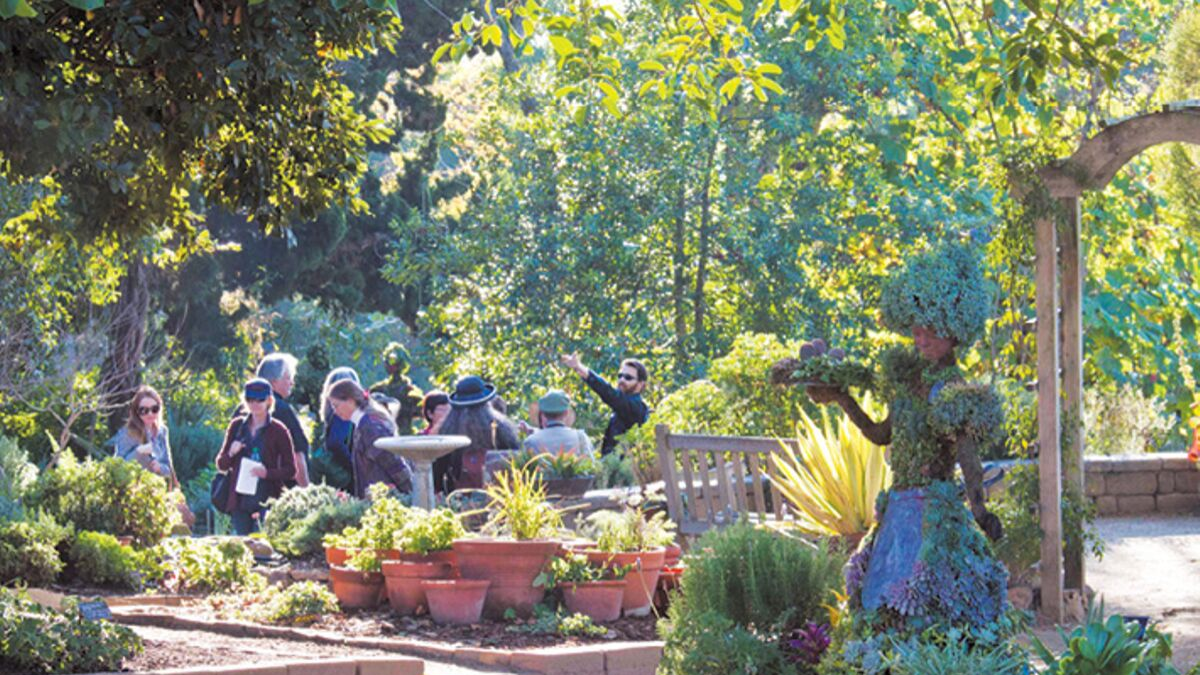 Chula Vista
Chula Vista is the second-largest city in San Diego County, with a population of more than 267,000. The city's attractions include the U.S. Olympic Training Center, golf courses, a variety of parks and the Living Coast Discovery Center, which is home to eels, sharks, stingrays and other San Diego Bay marine life.
Imperial Beach
Known as a biker town for its rough atmosphere and seedy beachfront area throughout the '70s, Imperial Beach has undergone a significant makeover and has done much to become visitor-friendly, commercially viable and overall more aesthetically pleasing. The city is also famous for its annual sand castle competitions, which are now part of the Sun & Sea Festival.
National City
National City is the second-oldest city in San Diego County with a rich history. The National City Mile of Cars is recognized as one of the first "auto malls" in the world. The National City Southern Railroad Depot, built in 1882, served as the first Pacific Coast terminus station of the Santa Fe Railway system's transcontinental railroad. Paradise Valley Hospital, a 291-bed acute care facility, was founded by Ellen White, an Adventist, in the early 1900s. Cafe La Maze, which was established in 1941, is recognized as one of National City's most historic restaurants.
National City's 3-mile port area along the San Diego Bay is part of Naval Base San Diego, the largest U.S. naval base on the West Coast.
Other attractions include Westfield Plaza Bonita, a shopping mall in National City that attracts customers from all around the South Bay region of San Diego County. It is one of the only completely enclosed (all indoor) shopping malls in the county.
Orange County
San Clemente
San Clemente, the "Spanish Village by the Sea," is the southernmost city in Orange County. It is the only city in the county that is closer to San Diego than Los Angeles. The city was founded by real estate developer Ole Hanson in 1925. It is home to President Richard Nixon's "Western White House," which sits above Trestles, one of the West Coast's premier surfing spots.
San Clemente is a top-notch surfing destination and home of Surfing Magazine and The Surfer's Journal. Surfboard shapers and manufacturers have also set up shop in the city. Land lovers may enjoy hiking the Cristianitos Regional Trail, Forster Ranch Ridgeline Trail and Rancho San Clemente Trail, which offer a variety of terrain as well as scenic views.
Interstate 5 runs through San Clemente, and Amtrak and Metrolink trains serve the city between Los Angeles and San Diego daily.
San Juan Capistrano
San Juan Capistrano, 6 miles north of San Clemente, became an official city in April 1961. Home to the "Jewel of the Missions," the city is rich in history and culture. Father Junipero Serra established Mission San Juan Capistrano in 1776 and the first chapel built is still used today. The Mission, on Ortega Highway west of Interstate 5, is one of California's most important historical, cultural and education centers. The Los Rios Historic District includes adobes that date back to 1794 and is one of the oldest continuing neighborhoods in Orange County. The San Capistrano Station was built in 1894. Today, commuters can skip the freeway congestion by using Amtrak or Metrolink from this beautiful, historic depot.
The Orange County Library, at Acjachema and El Camino Real, called "the first authentic postmodern masterpiece" by Newsweek magazine, features musical series, speakers and special events.