To Onslow County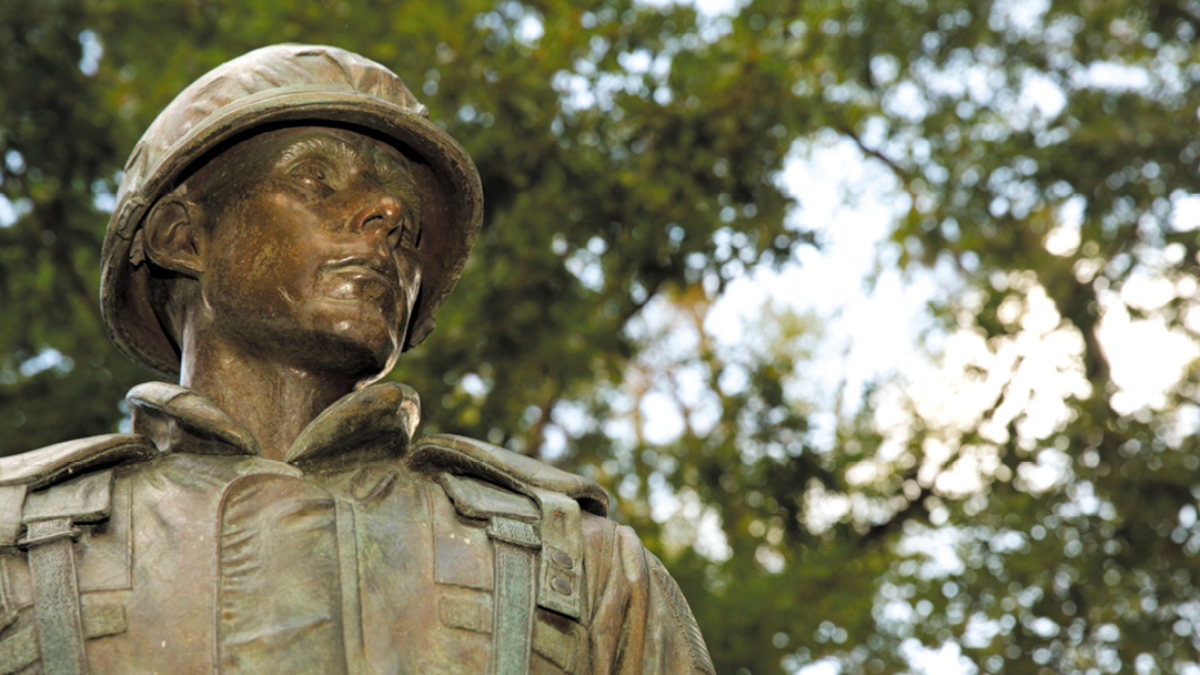 Welcome to North Carolina! Onslow County's flat, gently rolling terrain covers 763 square miles and is in the southeastern coastal plain of North Carolina, about 120 miles east of Raleigh and 50 miles north of Wilmington. The city of Jacksonville is the county seat, and the areas surrounding the city constitute the county's major population centers and growth areas.
The county is home to more than 193,000 people and includes the incorporated towns of Holly Ridge, Richlands, Swansboro, North Topsail Beach, part of Surf City and unincorporated Sneads Ferry. Camp Lejeune occupies about 156,000 acres with 11 miles of beach on the Atlantic Ocean.
Onslow County offers the ultimate in outdoor recreation and sports with miles of beaches, rivers and ocean teeming with an abundance of marine life, and forests filled with wildlife. The scenic 40-mile-long New River is the only large river in the continental United States with headwaters and mouth in the same county. The White Oak River serves as the eastern county line from its headwaters to Bogue Inlet in Swansboro.
Today, the abundance and beauty found in scenic terrain, shoreline and seascape still define Onslow County, attracting industry, tourism and families to this distinctive community.
HISTORY
Attracted by the waterways and longleaf pine forests, the first European and English settlers arrived in Onslow County in 1713 in what was originally part of the colonial precincts of Carteret and New Hanover. The county, formed in 1734, was named for the Honorable Arthur Onslow, speaker of the British House of Commons. After a devastating hurricane in 1752, the county courthouse was relocated from Town Point to Wantlands Ferry. This settlement was incorporated in 1842 and renamed Jacksonville after President Andrew Jackson, who was born in North Carolina. Largely a collection of sparsely populated agrarian and maritime communities, Onslow County dramatically changed in the early 1940s with the establishment of the Army's Camp Davis near Holly Ridge (now closed) and the creation of Camp Lejeune in 1941.
Safety

State of North Carolina
Department of Public Safety – Emergency Management
Nonemergency 919-825-2500
www.ncdps.gov/ncem
North Carolina Emergency Management works side-by-side with local communities to prepare for, respond to, recover from and mitigate damage from disasters across the state. The agency deploys state resources when needed and coordinates with neighboring states and the federal government to augment staffing and resources as appropriate. The agency is prepared to respond to any crisis with search and rescue teams, emergency response teams and many other resources at their disposal.
Onslow County
Emergency Services Department
Nonemergency 910-347-4270
www.onslowcountync.gov/EmergencyServices
The Emergency Services Department was created to enhance emergency response to, planning for and recovery from major emergencies in Onslow County. The department includes the E-911 Communications Center, Emergency Management Office, Emergency Medical Services and Fire Rescue Services. The department also coordinates with volunteer rescue squads and volunteer fire departments. These units work together to provide residents of Onslow County with complete, unified emergency services during any major incident, weather emergency or other unforeseen threat to life and property. Visit the office's website for disaster preparedness information.
Weather and Climate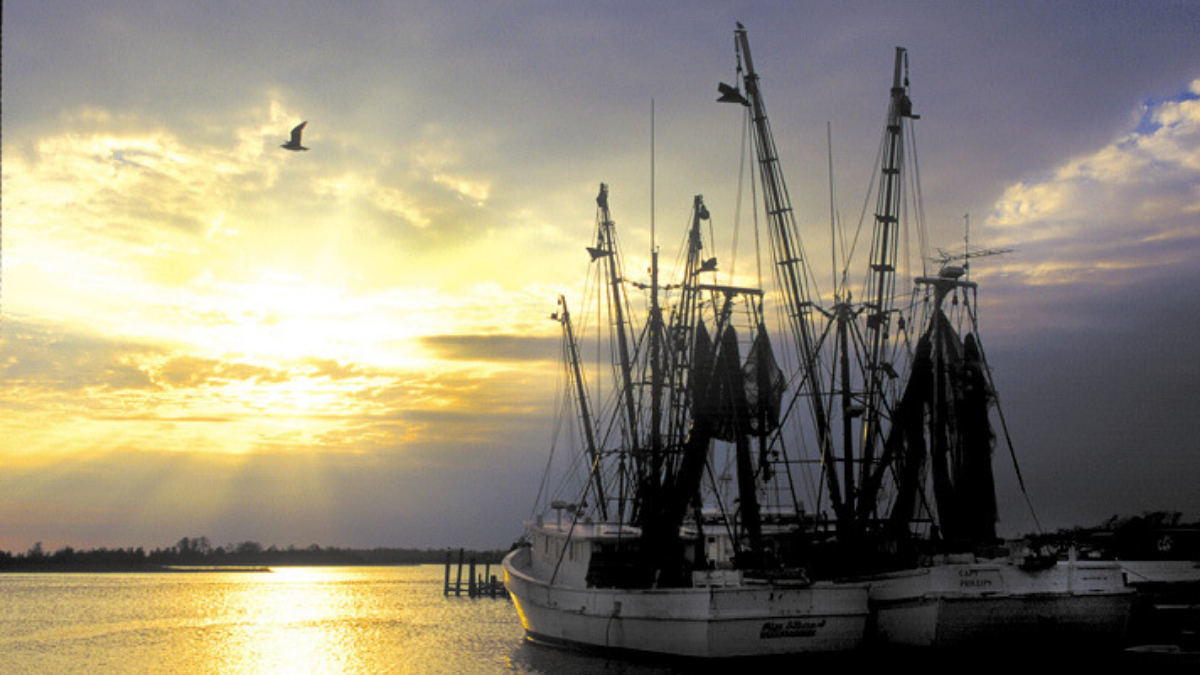 Onslow County has 215 sunny days on average. The hottest month is July with an average high temperature of 89 degrees, and the coldest is January with an average low of 34. Precipitation is more frequent here than in many other places, but snow is rare. The average yearly rainfall is about 54 inches, but snowfall is only around 2 inches.
Local Hazards
Every second counts in a disaster so planning and preparation can be lifesavers.
Ready North Carolina is the state's official emergency preparedness campaign managed by the North Carolina Department of Public Safety. The ReadyNC mobile app is an all-in-one tool to help people get ready for everything from traffic jams to hurricanes and ice storms. The app gives information on real-time traffic and weather conditions, river levels, evacuations and power outages. The website provides information on creating an emergency plan and emergency kit, pet preparedness and disaster preparedness for seniors. For more information about local disaster preparedness, visit https://readync.org.
Another great resource for natural disaster and severe weather information is the Centers for Disease Control and Prevention website at www.cdc.gov/disasters. Here you can find information on how to prepare for various weather emergencies.
The following are considered significant hazards in North Carolina.
Extreme Heat and Sun Exposure
Some exposure to sunlight is good, even healthy, but too much can be dangerous. Broad-spectrum ultraviolet radiation, listed as a known carcinogen by the National Institute of Environmental Health Science, can cause blistering sunburns as well as long-term problems like skin cancer, cataracts and immune system suppression. Overexposure also causes wrinkling and premature aging of the skin.
Cloud cover reduces UV levels, but not completely. Depending on cloud cover thickness, you can still burn on a chilly, overcast day, so be prepared with sunglasses, sunscreen, long-sleeved garments, wide-brimmed hats and a parasol.
Because of the county's high temperatures, it is important to take precautions to avoid heat exhaustion and heat stroke. Stay indoors when temperatures are extreme. Drink cool liquids often, particularly water, even if you do not feel thirsty. Avoid alcoholic beverages as they dehydrate the body. Eat small, frequent meals and avoid foods high in protein, as they increase metabolic heat.
If you must venture outdoors, avoid going out during midday hours. Wear lightweight, light-colored clothing to reflect sunlight. Avoid strenuous activities and keep hydrated. Cover all exposed skin with a high SPF sunscreen and follow general sun exposure precautions. Never leave children or pets alone in closed vehicles.
Heat exhaustion symptoms include heavy sweating; weakness; cold, pale and clammy skin; a fast, weak pulse; nausea or vomiting; and fainting. If you experience symptoms of heat exhaustion, you should move to a cooler location. Lie down and loosen your clothing, then apply cool, wet cloths to your body. Sip water. If you have vomited and it continues, seek medical attention. You should seek out immediate medical attention if you experience symptoms of heat stroke, such as a body temperature of more than 103 degrees; hot, red, dry or moist skin; a rapid and strong pulse; or unconsciousness.
For more information, visit https://readync.org/EN/Informed_NatHaz_Heat.html.
Floods
Floods are the most common natural disaster in the United States. Even beyond coastal regions, flash floods, inland flooding and seasonal storms affect every region of the country, damaging homes and businesses. It is dangerous to underestimate the force and power of water.
During a flood watch or warning, gather your emergency supplies and stay tuned to local radio or TV stations for further weather information. If you are outdoors during a rainstorm, seek higher ground. Avoid walking through any floodwaters — even water 6 inches deep can sweep you off your feet. If you are driving, avoid flooded areas. The majority of deaths in floods occur when people drive through flooded areas. Roads concealed by water may not be intact. Water only a foot deep can displace a vehicle. If your vehicle stalls, leave it immediately and seek higher ground. Rapidly rising water can engulf a vehicle and sweep it away.
For more on protecting yourself from flooding in North Carolina, go to https://readync.org/EN/Informed_NatHaz_Flood.html.
Hurricanes
Hurricane season begins June 1 and ends Nov. 30. Hurricane hazards come in many forms, including high winds, heavy rain, flooding and storm surges (high tidal waves). Visit https://readync.org/EN/Informed_NatHaz_Hurricane.html for preparedness tips and help in creating a hurricane emergency plan.
Thunderstorms
While more likely at certain times of the year, thunderstorms can happen anytime. A severe thunderstorm can knock out power; bring high winds, lightning, flash floods and hail; and spin into a twister in seconds. Pay attention to storm warnings. Remember the rule: "When thunder roars, head indoors." The National Weather Service recommends following the 30/30 rule: People should seek shelter if the "flash-to-bang" delay — the length of time in seconds from the sight of the lightning flash to the arrival of its subsequent thunder — is 30 seconds or less, and remain under cover for 30 minutes after the final thunderclap.
For more information, visit https://readync.org/EN/Informed_NatHaz_Thunder.html.
Tornadoes
Tornadoes can develop quickly, with minimal warning, so it is important to have a plan in place before they occur. If a tornado watch is issued, weather conditions favor the formation of tornadoes, such as during a severe thunderstorm. A tornado warning is issued when a tornado funnel is sighted or indicated by weather radar. You should take shelter immediately during a tornado warning.
For more information on tornado preparedness, go to https://readync.org/EN/Informed_NatHaz_Tornado.html.