Getting To & Around Onslow County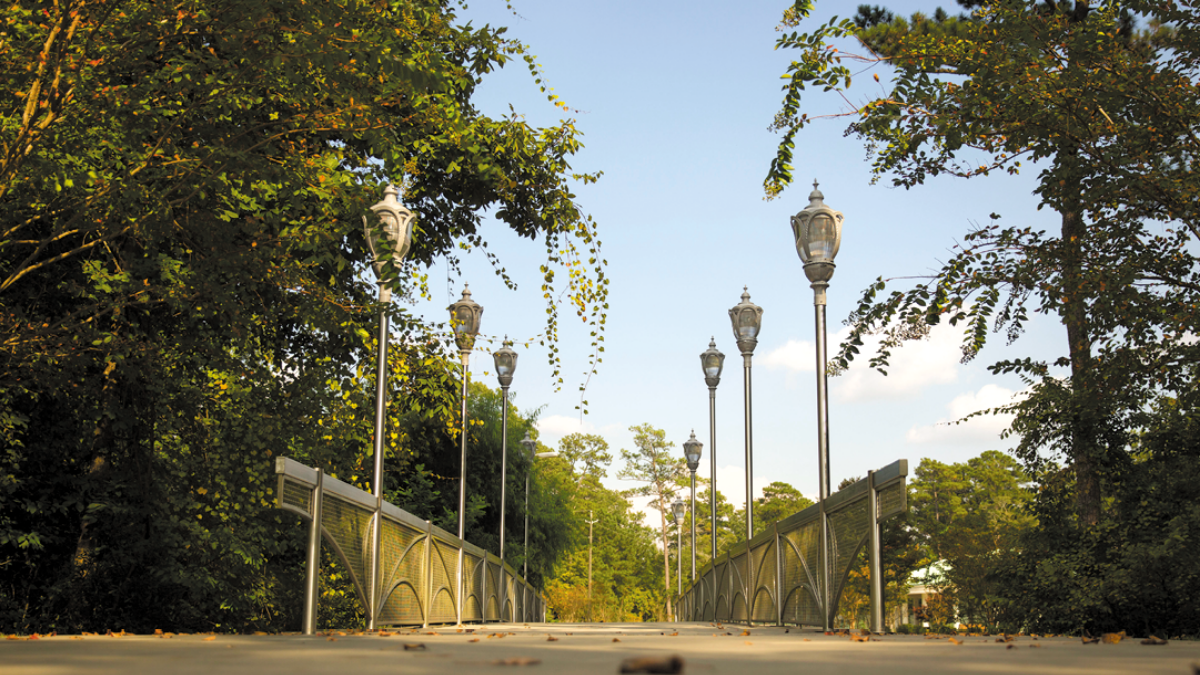 Situated along the Atlantic Ocean, Onslow County's rolling terrain is an ideal place to raise a family or just for a relaxing getaway. Many people traveling in the area choose to drive so they can take in the ocean views and the woodlands, bogs and saltwater estuaries of the Croatan National Forest, the only true coastal forest on the East Coast.
For those flying, three airports and numerous air carriers are within approximately a two-hour drive. The closest is about 25 miles away but offers limited service, while a major airport 120 miles distant has numerous options for travelers. Airport transportation can be arranged to or from anywhere in the world through Camp Lejeune's All Points Travel, 1401 West Road (910-451-3788).
Commercial bus transportation is available at the Base Bus Terminal, 235 G St. No reservations are needed. Scheduled buses depart daily between Camp Lejeune and Jacksonville. Call 910-451-7000 for more information.
Military bus transportation is available from the Base Bus Terminal with stops at base housing areas, the Marine Corps Exchange, the commissary, Stone Bay, Courthouse Bay, Camp Geiger, Onslow Beach, Naval Hospital Camp Lejeune and other points.
AIRPORTS
Albert J. Ellis Airport
264 Albert Ellis Airport Road
Richlands, NC 28574 910-324-1100
www.flyoaj.com
Albert J. Ellis Airport near Jacksonville is about 25 miles from MCB Camp Lejeune-MCAS New River. The airport serves residents in the coastal region in communities such as Morehead City, Surf City and throughout Onslow County and eastern North Carolina. American Airlines and Delta Air Lines offer daily flights to and from Atlanta and Charlotte, North Carolina.
Ground transportation includes taxi, hotel shuttles and rental car companies: Avis, Budget, Enterprise, Hertz and National-Alamo.
Raleigh-Durham International Airport
2400 John Brantley Blvd.
Morrisville, NC 27560 919-840-2123
www.rdu.com
Raleigh-Durham International Airport (RDU) is approximately 120 miles from Camp Lejeune-New River and is served by several major carriers, including Air Canada, Alaska Airlines, Allegiant Air, American Airlines, Delta Air Lines, Frontier Airlines, JetBlue Airways, Southwest Airlines, Virgin America and United Airlines. Travelers can choose from more than 40 nonstop destinations on one of 400 daily flights from RDU.
Ground transportation includes 11 rental car companies, Greyhound, Amtrak, a regional bus service, a number of shared transportation options, and taxi and limo services.
Wilmington International Airport
1740 Airport Blvd., Suite 12
Wilmington, NC 28405 910-341-4125
www.flyilm.com
Wilmington International Airport is approximately 60 miles from Camp Lejeune-New River and has two major carriers, American Airlines and Delta Air Lines, with nonstop service to Atlanta, Charlotte, New York, Philadelphia and Washington, D.C. Ground transportation includes eight rental car services and taxi and limo services.
PUBLIC TRANSPORTATION
Jacksonville Transit
P.O. Box 128
Jacksonville, NC 28541 910-938-7433
www.jacksonvillenc.gov/Transit
Jacksonville Transit offers riders two local fixed-route services daily throughout the city of Jacksonville with stops downtown, at the Jacksonville Mall and other area shopping centers, colleges, Onslow Memorial Hospital, memorials, various neighborhoods and area military bases. On weekends and holidays, Jacksonville Transit runs an express route to MCB Camp Lejeune, Camp Johnson and Marine Corps Air Station New River. Hours vary.
For more information on times, fares and the system's service area, visit Jacksonville Transit's website.
Driving and Commuting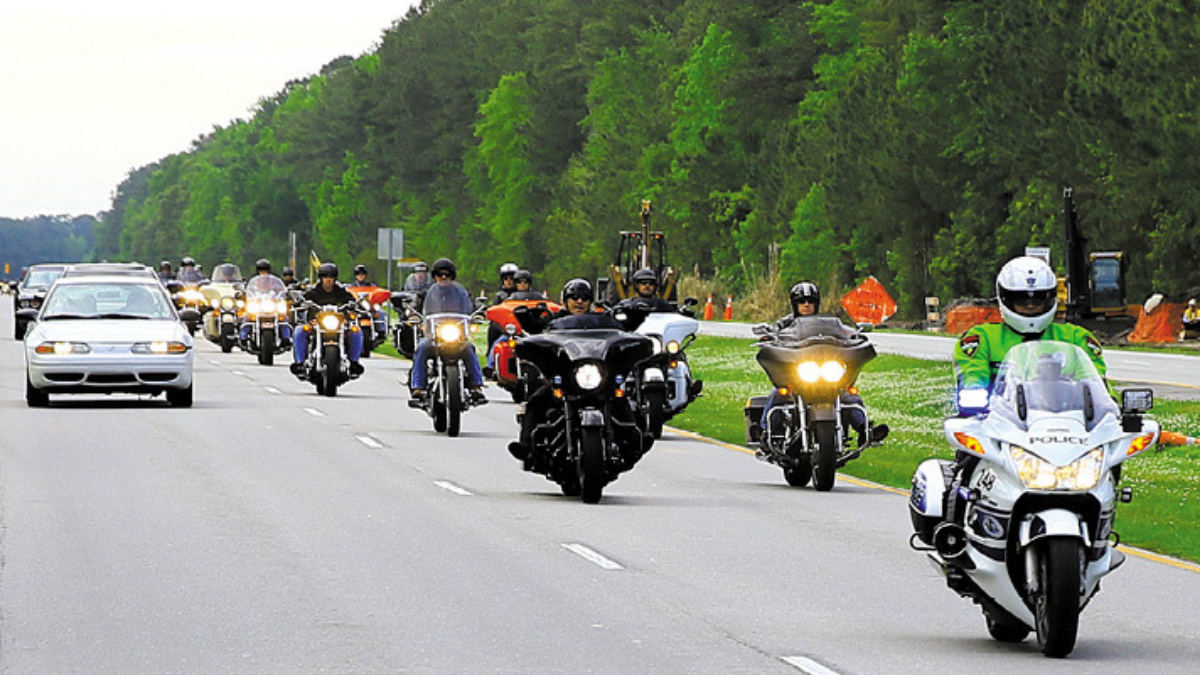 Onslow County is intersected by two U.S. highways and several state routes.
Within Onslow County, two major U.S. highways meet in the city of Jacksonville. U.S. Highway 17, the Coastal Highway, runs north to south through the county and across the state lines into South Carolina and Virginia. Highway 258 connects Jacksonville with the Inner Banks communities of Kinston, Snow Hill, Farmville, Tarboro and Murfreesboro. In addition to the U.S. highways, numerous state routes in Onslow County link it to neighboring South Carolina and Virginia.
The North Carolina Department of Transportation offers commuter strategies at www.ncdot.gov/fortifync/driver-resources.
NCDOT provides free real-time traffic information, work zone maps and commuter options. There are also resources and information encouraging the use of commuting alternatives such as transit, vanpooling/carpooling, walking, biking, telecommuting and alternate work schedules.
North Carolina Department of Motor Vehicles
299 Wilmington Highway
Jacksonville, NC 28540 910-347-3613
www.ncdot.gov/dmv
The North Carolina Department of Motor Vehicles issues driver's licenses, identification cards and vehicle registration and provides other driving-related services. Find many of the required forms and general information at www.ncdot.gov/dmv/downloads.
Driver's Licenses
Military personnel and their spouses who are stationed in North Carolina from elsewhere may continue to drive with a valid driver's license from their home state, but in general, all North Carolina residents who want to drive must apply for a driver's license once residency is established.
The state spells out what is required for licensing and insurance under various scenarios in its North Carolina Driver's Handbook, which can be downloaded at www.ncdot.gov/dmv/help/Pages/handbooks.aspx.
Distracted Driving
The state of North Carolina does not prohibit drivers from making calls on handheld wireless telephones while operating a motor vehicle, though there are two exceptions: All novice drivers under age 18 and all school bus drivers are banned from using handheld wireless telephones while driving, unless they need to call 911 in an emergency.
Texting while driving is prohibited in the state of North Carolina.
Vehicle Registration
Information associated with vehicle registration is available online at www.ncdot.gov/dmv/title-registration, including DMV forms, requests for driving records and more.
North Carolina Department of Transportation
Visit the North Carolina Department of Transportation online (www.ncdot.gov) for interactive maps, information about road closures and travel advisories, ferry reservations and to view live traffic cameras.