Employment & Economy In Onslow County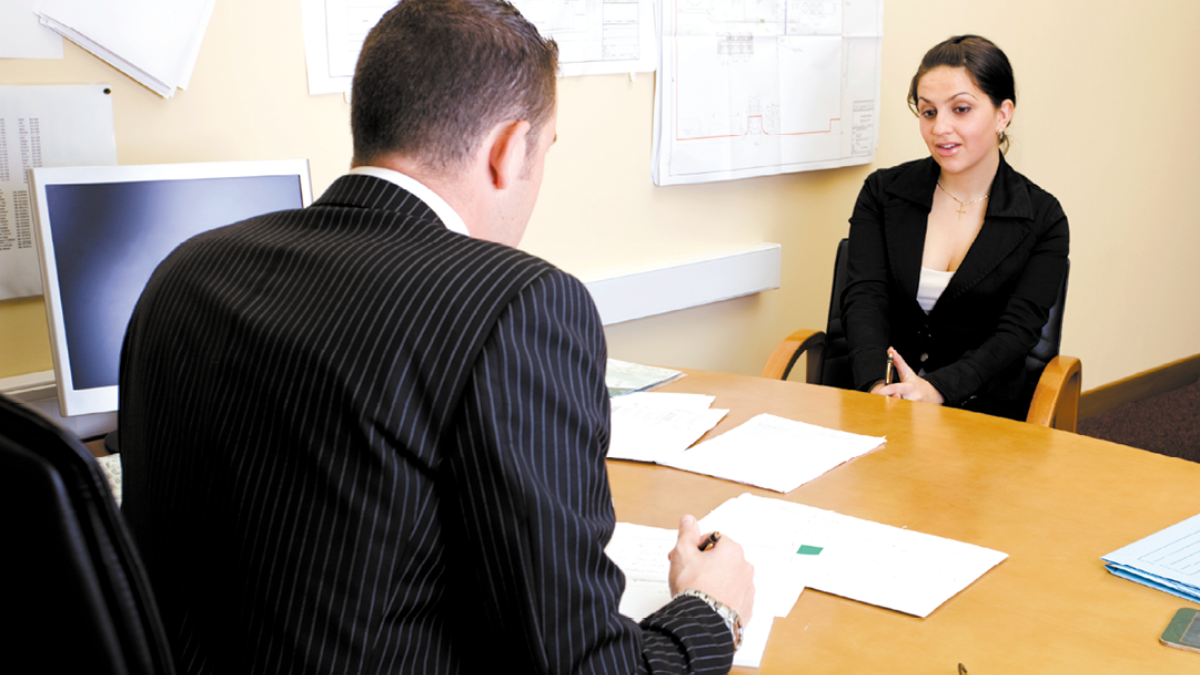 Home to MCB Camp Lejeune, one of the nation's largest Marine installations, Onslow County has a strong and stable economy. Economic impact studies show that the military (MCB Camp Lejeune and MCAS New River) contributes more than $3.5 billion annually to the regional economy. The county is also home to education, manufacturing, technology, service, tourism and trade sectors. Given the continuing financial fuel from Marines and sailors stationed at MCB Camp Lejeune and MCAS New River and a great roster of local businesses, the county's prospects remain bright.
Onslow County's population was nearly 194,000 in 2017, and the median household income from 2012 to 2016 was $46,786,
the U.S. Census found. The median age is 27 years old.
The county seat, Jacksonville, works with partners to seek out new employment and economic opportunities for its citizens. Jacksonville Onslow Economic Development is funded in part by the city of Jacksonville and works to attract industry and economic activities, working closely with the North Carolina Department of Commerce. Additionally, JOED works to maintain industries that the area already has, and is faithful to military-related issues that affect the economy. Visit www.joednc.com for more information.
Transportation Assets
The businesses in Onslow County enjoy easy access to two separate deep-water ports (Morehead City and Wilmington) and a state-of-the-art airport (Albert J. Ellis). The county's four-lane highways go to both ports, making trucking and transportation simple. The Albert J. Ellis Airport in Richlands, just 10 miles northwest of Jacksonville, has new passenger and executive terminals. And because the county is in Foreign Trade Zone No. 214, it can offer individuals and businesses the opportunity to import foreign goods into a duty-free zone.
MCB Camp Lejeune and MCAS New River
According to the 2017 Marine Corps Installations East economic impact report, North Carolina military bases contribute billions of dollars to state and local economies. The Marine Corps is a significant business enterprise and employer throughout the region, employing thousands of personnel across a wide range of sectors and funding dozens of military construction projects and defense contracts.
MCB Camp Lejeune is home to more than 100,000 active-duty and civilian personnel, retirees and military family members. The base contributes more than $3.1 billion each year to the local economy in payroll, contracts, construction and other services that support training and equipping Marines, sailors and Coast Guard members.
MCAS New River has approximately 16,000 active-duty and civilian personnel, retirees and military family members. The air station has an annual economic impact of more than $400 million.
Resources

EMPLOYMENT RESOURCES
National Resources
At the national level, websites such as www.linkedin.com, www.monster.com, www.careerbuilder.com and www.indeed.com have extensive search capabilities as well as resume tips, forum support and professional networking options.
The National Military Spouse Network, a networking, mentoring and professional development organization, has a wealth of career information at its website, www.nationalmilitaryspousenetwork.org. The group aims to help military spouses build a meaningful, sustained career path and offers a library of articles that touch on topics like entrepreneurship, resume tips, self-promotion and more as well as a membership-only discussion forum. The organization also features companies that are military spouse-owned or military spouse-friendly on its Homefront Business Listings page.
Local Resources
North Carolina Division of Workforce Solutions
313 Chapanoke Road
Raleigh, NC 27603 919-814-0400
www.nccommerce.com/workforce
The North Carolina Division of Workforce Solutions offers services for adults, veterans, youth and more. The division helps job seekers learn skills for new industries through apprenticeships and operates NCWorks Online, the state's official job search portal that connects individuals with employers. Veterans can visit their NCWorks Career Center and take advantage of no-cost services, including career assessments, labor market information, access to training and workshops, job interview preparation, and resume and cover letter assistance.
State of North Carolina
Office of State Human Resources
116 W. Jones St.
Raleigh, NC 27603 919-807-4800
www.nc.gov/jobs
Employment opportunities with the state of North Carolina, from the mountains to the coast, are posted on the website. Search current job postings and then apply online.
Onslow County
Human Resources
234 NW Corridor Blvd.
Jacksonville, NC 28540 910-347-7600
www.onslowcountync.gov
Onslow County is among the top 10 employers in the area. Jobs are posted online with salary range and benefits information, and applications are available for online submission only.
City of Jacksonville
815 New Bridge St.
Jacksonville, NC 28540 910-938-5386
www.jacksonvillenc.gov
From the top menu on the city's website, select "City Services" then "Jobs" to view current job opportunities, apply online and get information about the hiring process.
Town of Holly Ridge
212 N. Dyson St.
Holly Ridge, NC 28445 910-329-7081
http://townofhollyridge.net
From the main menu on city's website, select "Info" then "Employment" to download employment applications.
Town of North Topsail Beach
2008 Loggerhead Court
North Topsail Beach, NC 28460 910-328-1349
www.ntbnc.org
From the top menu on the town's website, select "Departments" then "Job Openings" to access employment opportunities.
Town of Swansboro
601 W. Corbett Ave.
Swansboro, NC 28584 910-326-4428
http://swansboro-nc.org
From the main menu on the town's website, select "Town Departments" then "Human Resources" and finally "Employment" to view job openings and download the application for employment. The completed application may be emailed, mailed or hand-delivered.
EMPLOYMENT AGENCIES
An employment agency can offer posts ranging from high-level administration to warehouse work. Many employers use agencies as their human resources department. Agencies advertise, interview, test and manage payroll. A temp-to-perm arrangement allows the employer and prospective employee to evaluate each other before committing to permanent employment.
Municipal and regional chambers of commerce include local employment agencies in their member lists, along with contact information.
JOB-SEEKER TIPS
Always keep your resume up-to-date and have several versions that target specific industries and highlight your skills that fit their job descriptions.
Compile several reference lists with a good variety of people and former business associates. Be sure to first ask each if you can use them as references.
Compose a comprehensive, catchy and succinct cover letter of no more than a page (this is no place to ramble). It will introduce you and your desire to work for the company. Have a knowledgeable friend check it for errors; misspelled words and bad grammar hint at carelessness and indifference. Know what the company does, and highlight skills, work experience and education that apply to the position.
Maintain a positive, professional and broad-based presence on social media such as Facebook and LinkedIn; almost all employers search social media sites to vet job candidates, and your absence there will raise red flags. Also be aware that images and comments posted spur-of-the-moment can be searched out forever and come back to haunt you.
Be prepared for an interview at any time. When you submit your application, a supervisor may want to talk immediately, or the phone may ring with a call from a hiring director. Compose — and rehearse — your one-minute self-
promotional speech on who you are, an achievement or two and your strengths. It's not vanity to make a good first impression. If a supervisor wants to know why she should hire you, be ready.
Always follow up with thank-you letters and calls. Even today, a letter, as well as the quick-response email, will separate you from a surprising number of the other applicants — to your advantage — and keep your name fresh in the interviewer's mind. Judicious calls display your continued interest. Writing out beforehand what you want to say helps. So does rehearsal.
Be aware that due to the usually huge numbers of applicants, most companies are able to follow up only with candidates in whom they are interested. Don't take it personally if you are not notified that you did not get the job.
Opportunities
CIVILIAN OPPORTUNITIES
Federal Jobs
Visit www.usajobs.gov to search for Department of Defense jobs at MCB Camp Lejeune or MCAS New River.
NAF Jobs
Marine Corps Community Services' Human Resources Division is in Building 1401 on West Road and offers nonappropriated fund job listings and training. For more information, contact the job information line at 910-451-5627 or visit www.mccslejeune-newriver.com/jobs. All applicants for employment are required to meet certain eligibility requirements including a criminal background check and the provision of appropriate identification documents. Positions are available in areas such as retail sales, food service, maintenance, finance and accounting, recreation, counseling and much more.
Exchange Jobs
For base exchange jobs, visit the MCCS Civilian Careers webpage at www.usmc-mccs.org/careers.
SELF-EMPLOYMENT
Small Business and Technology Development Center
The Small Business and Technology Development Center at UNC Wilmington offers personalized business counseling and strategy development services for those looking to start a small or mid-sized business or expand an existing one. Visit www.sbtdc.org/offices/uncw or call 919-962-3744 for more information.
Small Business Resources
Learn the steps to start and grow a small business at USA.gov's Small Business website. The platform features hand-picked government websites helpful to small business owners. Learn about business taxes and incentives, financing a business, importing and exporting, federal government contracting, state business resources and more. The website also provides information on a wide range of programs and services to help veterans, women, minorities and the economically disadvantaged start or grow a business.