Living In Onslow County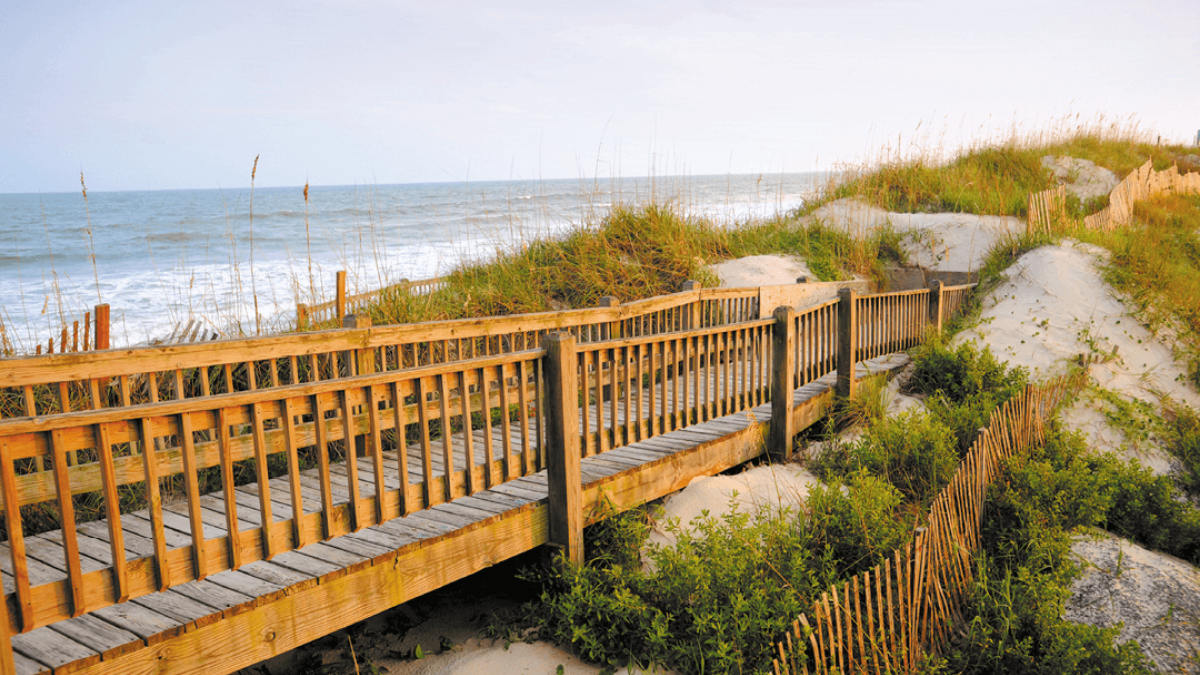 There are plenty of entertaining activities — music, sports, theater, museums, parks and shopping — to choose from in Onslow County. Take a dip in the Atlantic Ocean at Hammocks Beach State Park, for instance, or tee off at the Scottish-links style 18-hole Castle Bay Golf Course. Don't miss Riverwalk Palooza, the Onslow County Fair or the fireworks display at the annual Freedom Festival. And be sure to check out the USS North Carolina Battleship Memorial.
ANNUAL EVENTS
Onslow County residents can make good memories for themselves and their families at dozens of annual events, festivals and community gatherings all year long.
Freedom Festival
The Fourth of July Freedom Festival in Onslow Pines Park has been celebrated for more than 30 years with live entertainment, food, crafts, a petting zoo, amusement rides, a car show and activities for the kids, and of course, a fireworks display that lights up the night sky.
Jacksonville's Jamboree
The two-day Jacksonville Jamboree takes place the first weekend in May at the Jacksonville Commons. Statewide softball and basketball competitions run throughout, and Saturday is the day for musical entertainment, the annual Jacksonville's Got Talent Competition, mouth-watering festival food and marketplace vendors. The entire family can enjoy demonstrations by local organizations and a children's activity and play area.
Onslow County Fair
Come one, come all to the midway and wonderful guilty-pleasure fair food at the Onslow County Fair the first week of October at the Jacksonville fairgrounds. The fair is packed with events such as free concerts, the Ms. Onslow Beauty Pageant, games, attractions, swooping carnival rides and livestock shows.
Swansboro Mullet Festival
www.fb.com/SwansboroMulletFestival
Back in 1954, a brand new bridge and a tasty little fish were linked for what may be forever in the Swansboro Mullet Festival, which has been held the second weekend each October ever since. It all started when local fishermen heated up the oil for a community fish fry to celebrate the town's new bridge, a feast that has expanded to an opening parade, locally made crafts and foods, great bands and live music all weekend, a children's area with games, a climbing wall and inflatables, and the ever-popular "Mullet Toss."
Winterfest
https://jacksonvillenc.gov/winterfest
A party too big for just one place, Winterfest happens the first weekend in December at two locations: Saturday in Riverwalk Park, and Friday through Sunday in Jacksonville Commons. In Riverwalk Park, the season is celebrated with children's games; ice sculptures; holiday-themed entertainment; food; pony, hay and train rides; and Santa himself, as well as his workshop for little ones to visit. Sled on real snow, and admire the tree lighting and the spectacular twinkling Flotilla on the New River. The holiday arts and crafts show spread throughout Jacksonville Commons gives shoppers a chance to purchase something unique for the season from locals.
Arts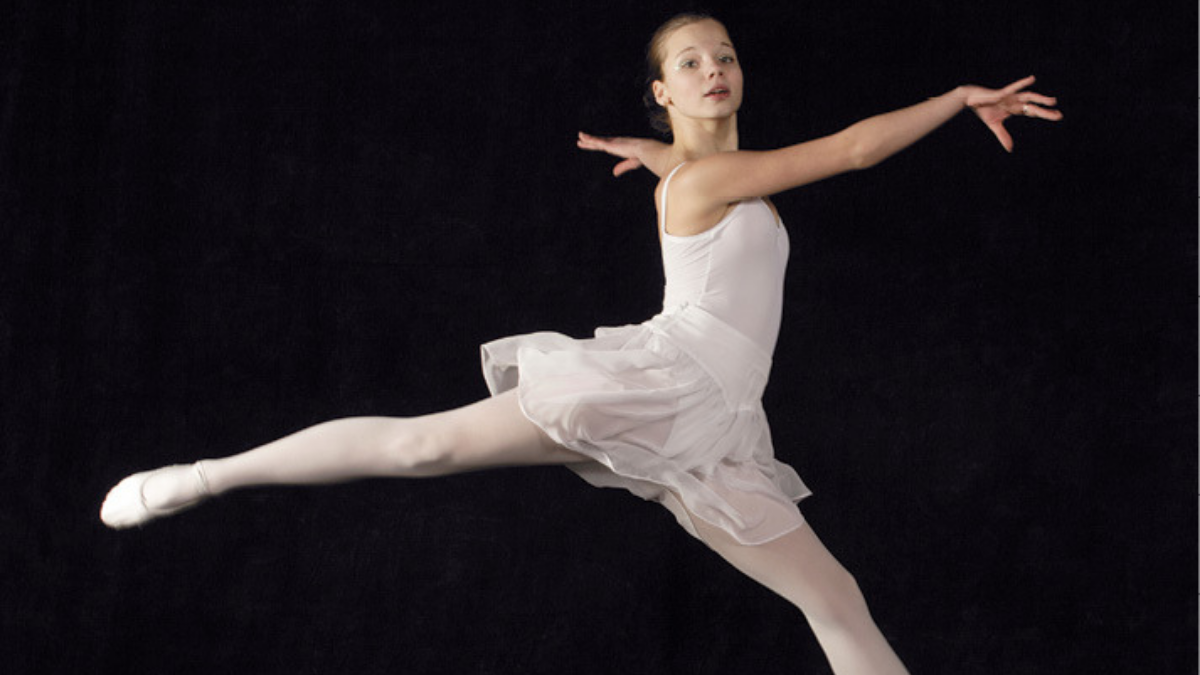 When it comes to the arts, Onslow County residents can take in theater, music, dance, the visual arts and more.
Arts by the Sea
The annual Arts by the Sea festival in Swansboro is a favorite with visitors and locals alike on the second Saturday in June, when waterfront streets are packed with artisans such as woodcarvers, painters, printers, photographers, jewelry designers, basket weavers, fiber artists, storytellers, wine tastings and great food (and that's just a partial list).
Carolina Ballet
Carolina Ballet has garnered critical praise from the national and international media, staged 80 world premiere ballets, and toured internationally in China and Hungary. Its principal venue is the Duke Energy Center for the Performing Arts in Raleigh. Call the box office at 919-719-0900.
Coastal Carolina Artists & Crafters Guild
P.O. Box 1044
Jacksonville, NC 28541 910-938-7077
www.ccacguild.org
The Coastal Carolina Artists & Crafters Guild promotes arts and crafts in Onslow County and its surroundings through education, social functions and events where artists get a platform to exchange ideas and show and market their work. The CCAC Guild gives children a chance to hone their craft at art camp, and adults can do the same with an upcycled art contest along with the annual Winterfest arts and crafts show.
Wilmington Symphony Orchestra
4608 Cedar Ave., No. 105
Wilmington, NC 28403 910-791-9262
www.wilmingtonsymphony.org
The Wilmington Symphony Orchestra performs numerous concerts annually, providing both performance opportunities and educational programs for Wilmington and Cape Fear-region residents that include the Wilmington Symphony Youth Orchestra, a Free Family Concert, the annual Richard R. Deas Student Concerto Competition, artist-in-residence programs in area schools and the Wilmington Symphony Birthday Club for young children.
Museums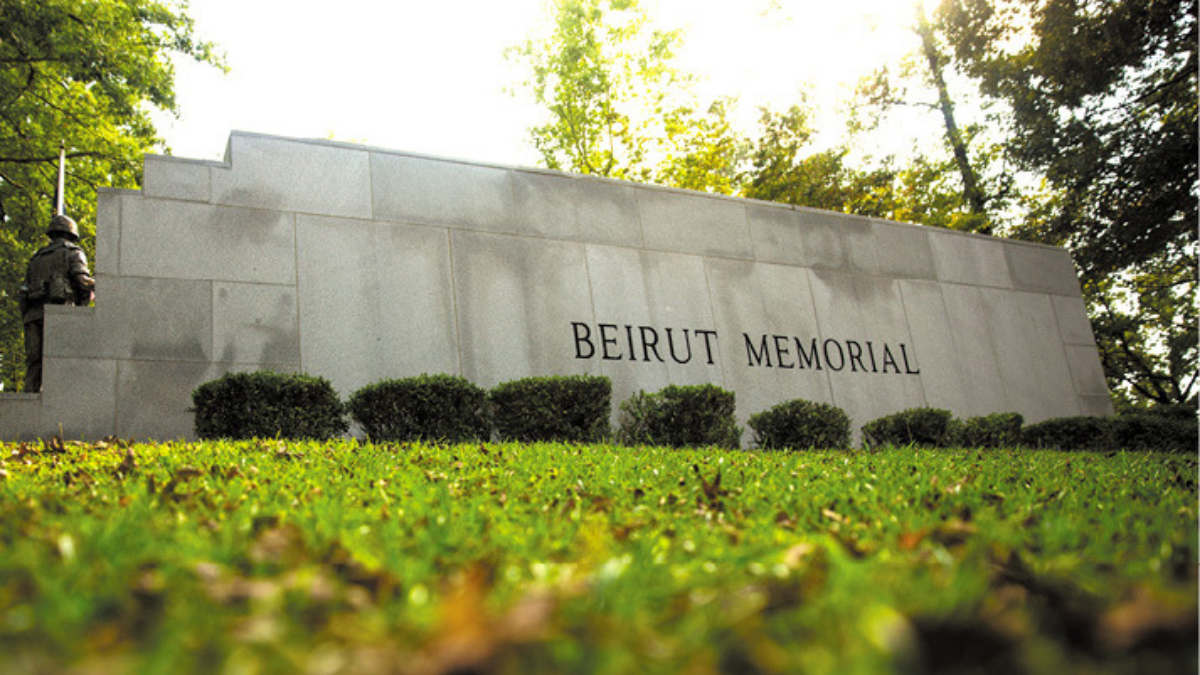 Learn about North Carolina's history and cultural contributions by visiting any one of its local museums.
Marine Museum of the Carolinas
824 Gum Branch Road
Jacksonville, NC 28540 910-937-0033
www.museumofthemarine.org
The design of the first phase of the Marine Museum of the Carolinas was presented in May 2016, along with the unveiling of the eagle, globe and anchor statue that will adorn the Reflection and Celebration Park grounds at Lejeune Memorial Gardens. Plans for the museum are moving forward after a 17-year delay. Visit the website for updates.
Missiles and More Museum
720 Channel Blvd.
Topsail Beach, NC 28460 910-328-8663
http://missilesandmoremuseum.org
The Missiles and More Museum came to life with a group of citizens concerned about the future of the historic Assembly Building. The building, constructed 1946, was used by the government to assemble missiles for a secret operation on Topsail Island. The museum currently houses exhibits focusing on Barrier Island, Camp Davis, Operation Bumblebee, pirates and WASPs (Women Air Force Service Pilots). Hours vary by season. See the website for details.
Onslow County Museum
301 S. Wilmington St.
Richlands, NC 28574 910-324-5008
www.fb.com/OCMuseum
The Onslow County Museum rolls out the rich heritage of Onslow County and the surrounding area in two galleries and a research room in continuously changing historical and contemporary exhibits.
USS North Carolina Battleship
1 Battleship Road
Wilmington, NC 28401 910-251-5797
www.battleshipnc.com
The USS North Carolina Battleship, docked across the river from downtown Wilmington, beckons visitors to walk its decks and envision the daily life and fierce combat the crews faced during numerous World War II battles. You will encounter stories about men from all walks of life in their oral histories, photographs and mementos on the ship and through its exhibits.
Wilmington Railroad Museum
505 Nutt St.
Wilmington, NC 28401 910-763-2634
www.wrrm.org
Looking for something new and exciting to do with your children? Visit the Wilmington Railroad Museum where you'll find a great collection of fun, educational displays, a Thomas the Train play area and more than 20 operating model trains. Hours vary by season.
Parks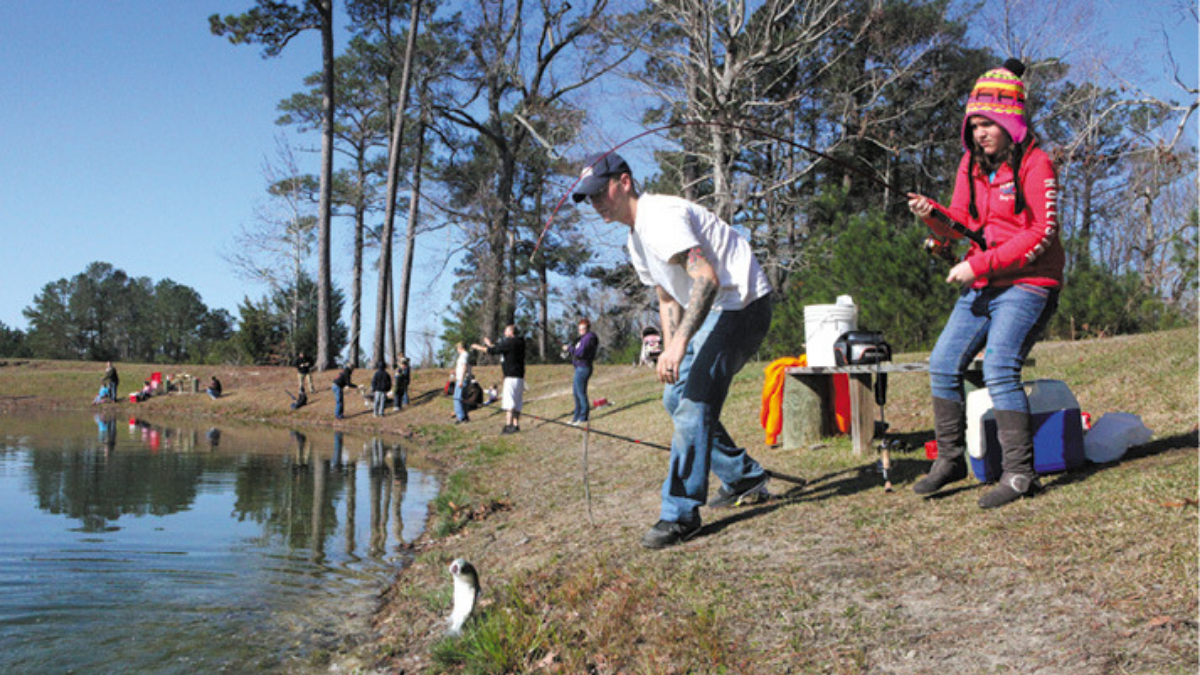 Onslow County is patchworked with parks and recreational areas. Check your community's parks and recreation listings to see more of what your local area has to offer.
Bicentennial Park
Highway 24
Swansboro, NC 28584 910-326-2600
https://tinyurl.com/yajpt8ma
Bicentennial Park, on the shores of the White Oak River along the Swansboro waterfront, includes areas on both sides of the White Oak River Bridge. This attractive and popular facility has a fishing dock, picnic facilities, brick walkways and a boardwalk, benches, historical information and restrooms.
Hammocks Beach State Park
1572 Hammocks Beach Road
Swansboro, NC 28584 910-326-4881
www.ncparks.gov/hammocks-beach-state-park
Hammocks Beach State Park offers a welcome center with nature exhibits showcasing island wildlife and history, picnic tables and a gazebo, ferry shuttles to and from Bear Island year-round, as well as opportunities for recreation on the island itself. The island boasts a wealth of unique shells that come fresh with every tide, year-round fishing, primitive camping and covered picnic tables, as well as a concessions stand and swimming on the east shore from Memorial Day to Labor Day.
Jacksonville Commons and Richard Ray All-American Park
100 Recreation Lane
Jacksonville, NC 28546 910-938-5312
https://jacksonvillenc.gov/parks
Award-winning ball fields, a skate and BMX park, tennis courts, multiple play areas and an indoor basketball court are just some of the amenities at Jacksonville Commons. This area is home to the annual Running With the Law 5K, many sports events and the Jacksonville Jamboree. Jacksonville Recreation & Parks administrative offices, the city's Senior Center and a newly floored gymnasium are in the Jacksonville Commons Recreation Center. Some shelters in the outdoor areas, as well as rooms and the gym at the Commons Recreation Center, can be rented.
Lejeune Memorial Gardens
Lejeune Memorial Gardens in Jacksonville is the site of the Beirut Memorial, the Onslow Vietnam Veteran's Memorial and the 9/11 Memorial, and the park has acreage reserved for future memorials. The Beirut Memorial is a solemn tribute to the 273 Marines killed in Lebanon and in Grenada on Oct. 23, 1983. The name of each man is engraved in granite along with the words, "They Came in Peace." The 9/11 Memorial includes a beam from the Twin Towers, while the Vietnam Memorial is one of the largest Vietnam Memorials in the nation and among the few that lists all the names of the fallen; inscriptions on its glass walls surrounding the central fountain recall all 58,229 men and women who lost their lives in the Vietnam War.
Shopping
From malls and major department stores to unique boutiques and souvenir shops, there's something in Onslow County for every taste and budget.
Harrell's Department Store
107 S. Wright St.
Burgaw, NC 28425 910-259-2112
www.visitnc.com/listing/harrell-s-department-store
Harrell's Department Store, a full-service family-owned business that has been around for more than 100 years, sells men's and women's clothing, shoes, accessories, appliances, electronics and bedding.
Jacksonville Mall
375 Jacksonville Mall
Jacksonville, NC 28546 910-353-2477
http://shopjacksonvillemall.com
Jacksonville Mall features 60 specialty retailers, three department stores, a 16-screen movie theater and several dining choices.
Onslow County Farmers Market
4024 Richland Highway
Jacksonville, NC 28540 910-455-5873
www.fb.com/OnslowCountyFarmersMarket
The Onslow County Farmers Market is a nonprofit organization established to provide fresh, local produce; farm-to-table meats and dairy; baked goods and wonderful hand-crafted items.
Sports and Recreation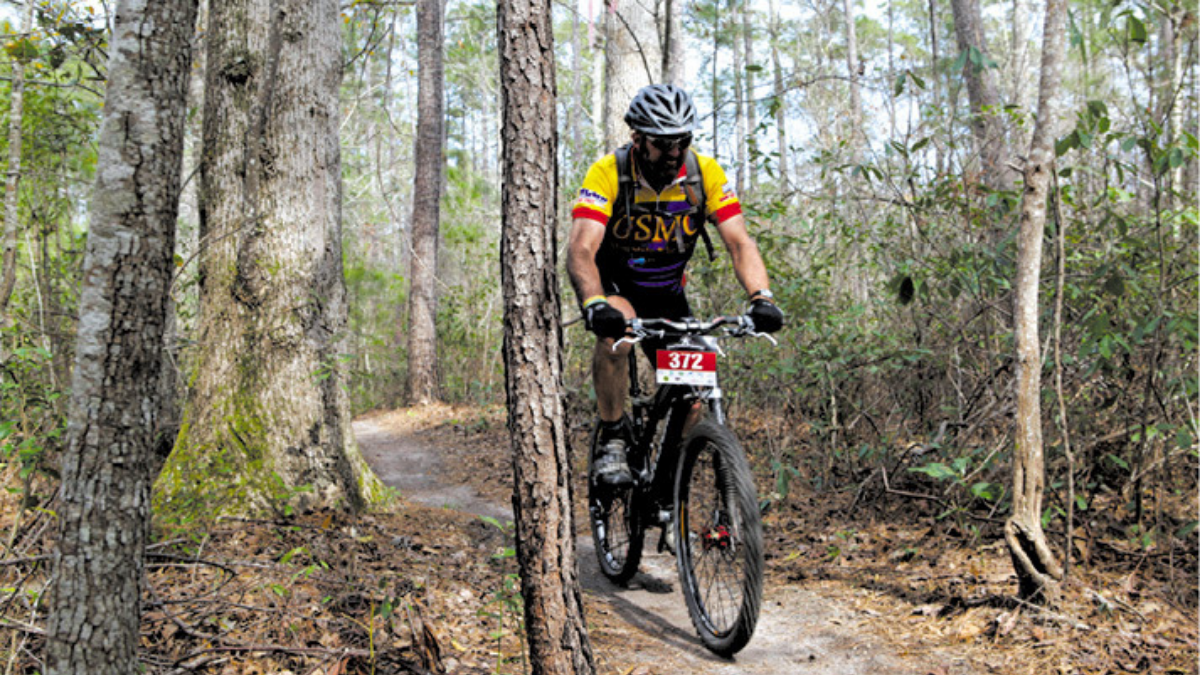 Whether you're looking for a hot NASCAR race or to cool off with a trip down a natural waterslide, Onslow County's got you covered.
Charlotte Motor Speedway
5555 Concord Parkway S
Concord, NC 28027 800-455-3267
www.charlottemotorspeedway.com
Visitors can attend one-of-a-kind race spectacles such as the Coca-Cola 600, NASCAR Sprint All-Star Race and Bank of America 500; take behind-the-scenes speedway and race shop tours; and drive an 800-horsepower stock car. The 134,000-seat facility also hosts numerous events, including three of the nation's largest car shows; a 10-week series of Legend Cars, Bandolero and Thunder Roadster racing; and the Richard Petty Driving Experience.
Golf
Step to the tee among stunning mountains, rolling hills or beautiful beaches. North Carolina has 400-plus golf courses across the state with temperatures that allow play year-round. A variety of public and private courses are available in Onslow County, including the Scottish-links style 18-hole Castle Bay Golf Course where you will find water or wetlands on every hole but no trees; the nine-hole Fletcher's Landing course with plenty of trees, along with miniature golf for the kids; and the 18-hole Rusty Simmons championship-designed Bear Trail Golf at Southwest Plantation. For a full list of public and private courses in North Carolina, visit www.visitnc.com/golf.
Jungle Rapids Family Fun Park
5320 Oleander Drive
Wilmington, NC 28403 910-791-0666
www.junglerapids.com
Jungle Rapids Family Fun Park is an amusement park that has a water park with a million-gallon wave pool, a go-kart course, laser tag, mini-golf, a jungle gym and more. For more information on hours and prices, visit the park's website.
Lynnwood Park Zoo
1071 Wells Road
Jacksonville, NC 28540 910-938-5848
www.lynnwoodparkzoo.com
Lynnwood Park Zoo sits on a 10-acre parcel with a half-acre pond next to the picnic area. The only such facility in Onslow County and the Camp Lejeune area, the zoo has more than 80 animal exhibits with many species, ranging from zebras, antelopes, potbellied pigs and skunks to alligators, pythons, box turtles and barn owls. Tours are available for groups of 20 or more.
Shallotte River Swamp Park
5550 Watts Road
Ocean Isle Beach, NC 28469 910-687-6100
www.shallotteriverswamppark.com
Come enjoy the swamp like never before. Whether you're soaring high above on the 10-line, 2.5-hour zip line tour or down low on the swamp boat eco-tour, the swamp is waiting for you to discover. For adrenaline junkies, experience the 53-challenge Adventure Park, and, if that's not enough, go airborne on the Pelican Dive, starting with a 50-foot jump off the Main Tower.
Sliding Rock
Pisgah Highway
Pisgah Forest, NC 28768 828-877-3265
www.visitnc.com/listing/sliding-rock
Sliding Rock is a natural waterslide where you can take the plunge down a 50-foot slippery cascade into a 7-foot-deep pool. There are two observation platforms and lifeguards on duty during the season. This is a heavily used recreation area, so it's suggested you come early. There's a nominal admission charge for sliders, but watching is free.