American Red Cross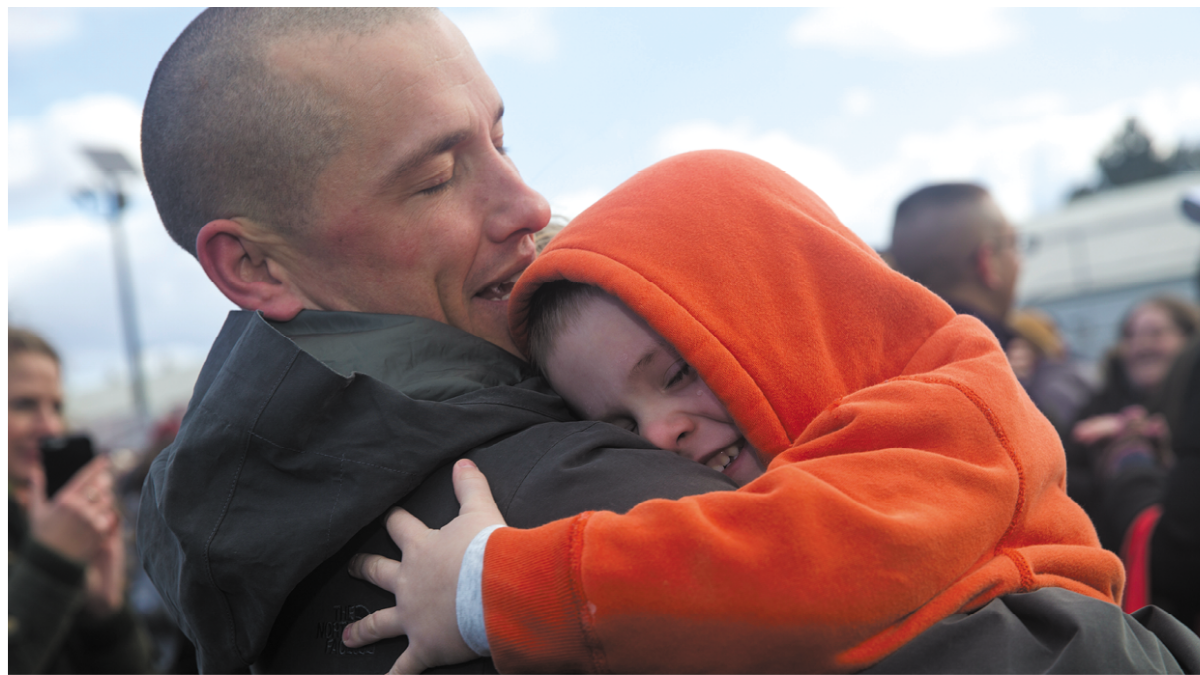 The American Red Cross is a private, nonprofit organization whose mission is to help people prevent, prepare for and respond to emergencies.
When military members and their families experience emergencies such as the death or illness of a loved one or the birth of a child, the American Red Cross is here to provide emergency communications, access to financial assistance and other services 24/7. For information, call the Prince William Chapter of the American Red Cross in Manassas at 703-368-4511. The Red Cross office aboard MCB Quantico is on Barnett Avenue, in Little Hall on the upper level. Office hours are 8 a.m. to 4 p.m. (subject to availability of volunteers). For more information, call 703-784-3113.
Navy-Marine Corps Relief Society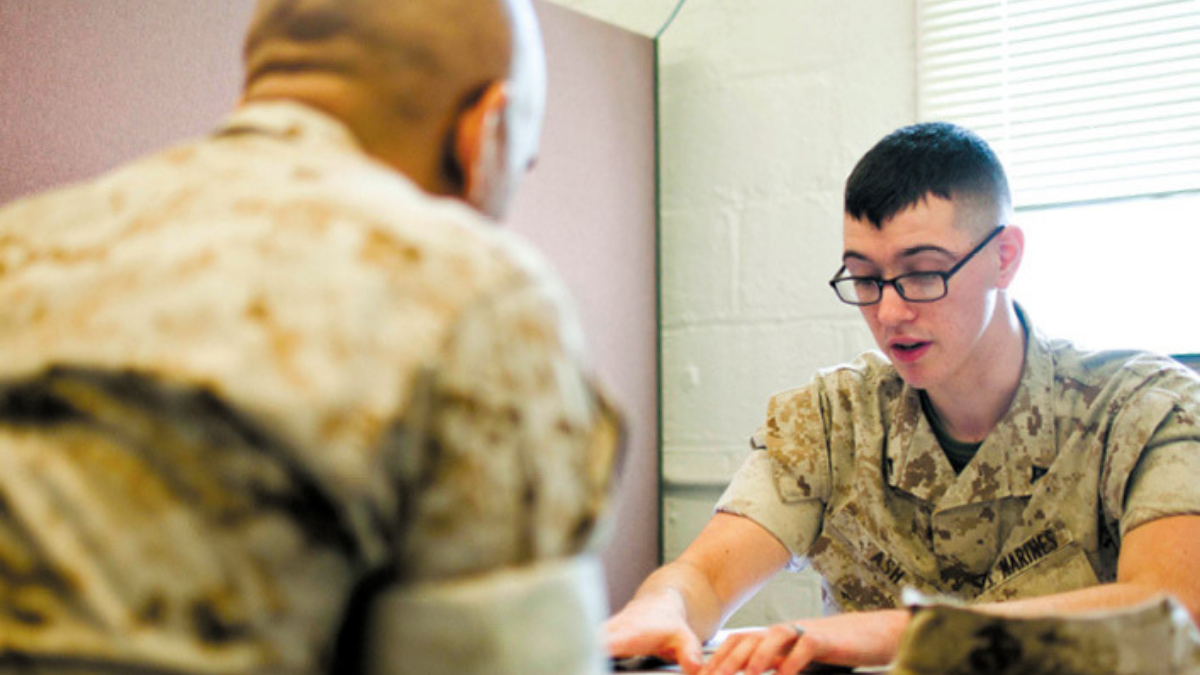 The Navy-Marine Corps Relief Society (NMCRS) is a private, nonprofit emergency relief organization supported solely by donations from Navy and Marine Corps personnel. The purpose of NMCRS is to provide temporary assistance to active-duty and retired sailors and Marines and their eligible family members in the form of interest-free loans and grants. We offer assistance for things such as basic living expenses to dental copays. NMCRS Quantico also offers regular budget counseling and Budget for Baby Classes. Participants attending the Budget for Baby Class receive a layette worth about $100 of items for the new baby. We have Combat Casualty Visiting Nurses at Quantico that can help you navigate the military and medical system when you have a combat-related medical claim.
They help educate service members and their families on how to live normally and will follow you when you get out of the Marine Corps or Navy and make sure you are connected to the right resources in your new area. Most of our staff are trained volunteers. We conduct training and are looking for mature people who want to help others. Our volunteers gain valuable job skills, and many go on to paid positions in other organizations.
Our services are offered on an appointment basis. Our hours are 8 a.m. to 4 p.m. Monday through Friday. You can obtain a $500 Quick Assist Loan on a walk-in basis as long as you are eligible and have an active-duty ID card and a current Leave and Earning Statement. Please call for an appointment, volunteering or information, 703-784-9754/55.
United States Marine Corps Memorial Chapel
The United States Marine Corps Memorial Chapel, located near Lejeune Hall, is a noteworthy landmark at Quantico. It was dedicated Nov. 10, 1954, to the memory of all Marines and their Navy comrades who have died in the service of their country. Shortly after the completion and dedication of the chapel, a voluntary fund drive was begun to install glass windows appropriate to the memorial nature of the chapel. Eighteen strikingly etched glass windows combine religious motifs with Marine Corps history scenes from 1775 to recent times. Another item of historical interest is the communion rail, which was fashioned out of remnants of deck planking from eight battleships and cruisers that supported Marine Corps amphibious operations in World War II.
Religious Programs
Marine Corps Base Quantico provides a comprehensive Command Religious Program for all eligible personnel in the surrounding communities. The program provides ministry by chaplains of various faith group backgrounds to units and commands on base. The chaplains are assisted by religious program specialists, creating Religious Ministry Teams, to provide access to the free exercise of religion for all. Located in the Chapel Annex, the Chaplain's office can assist in joining eligible personnel with the many active services aboard the base, finding a local civilian faith group or simply talking with a chaplain. For information, call 703-784-2518/5124.
Veterinary Treatment Facility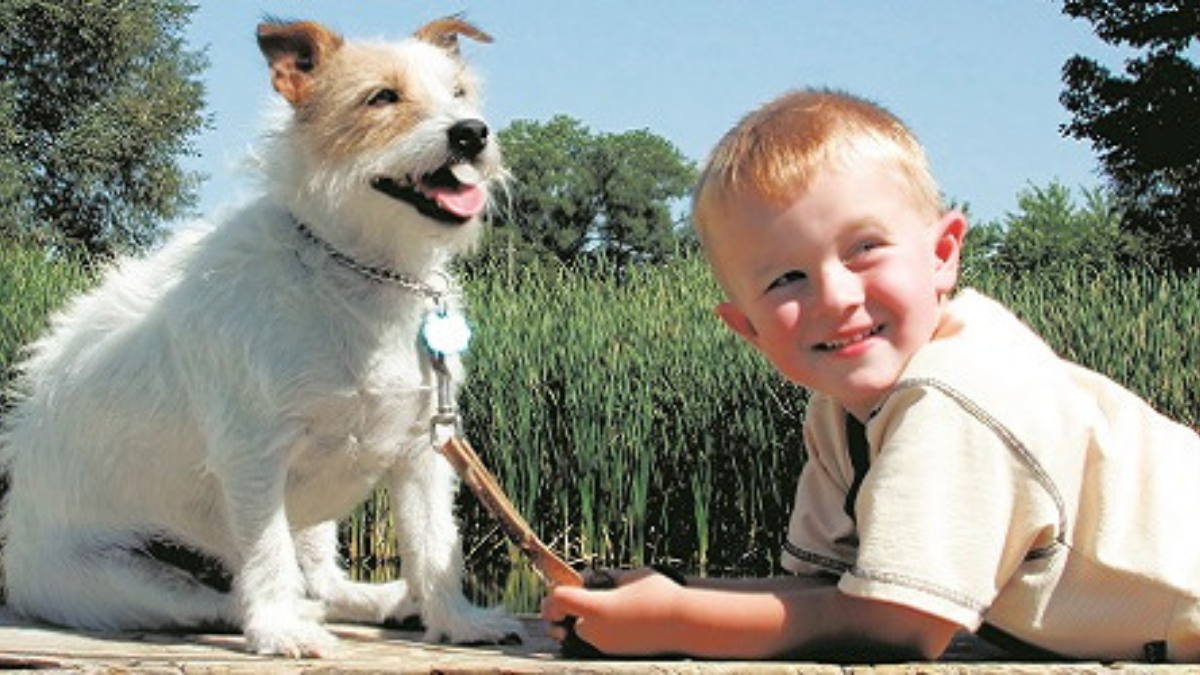 Quantico Marine Corps Base Veterinary Treatment Facility (VTF) is professionally staffed by Army Veterinary Corps personnel with the primary mission of providing complete veterinary care for all government-owned animals. Our staff understands how important your pet is to you and with that in mind, we also offer many types of routine care services for the pets of military families. For availability of services or to schedule an appointment, please call the following number.
All pets living on base must be registered with the VTF upon arrival. On-base housing may limit the number and breed of pets that can live in on-base housing. Contact on-base housing for more information. Due to our limited manpower and resources, most veterinary emergency cases are best served by a full-service civilian veterinary hospital.
For an appointment, call 703-784-2770 or 703-784-0904.
Commissary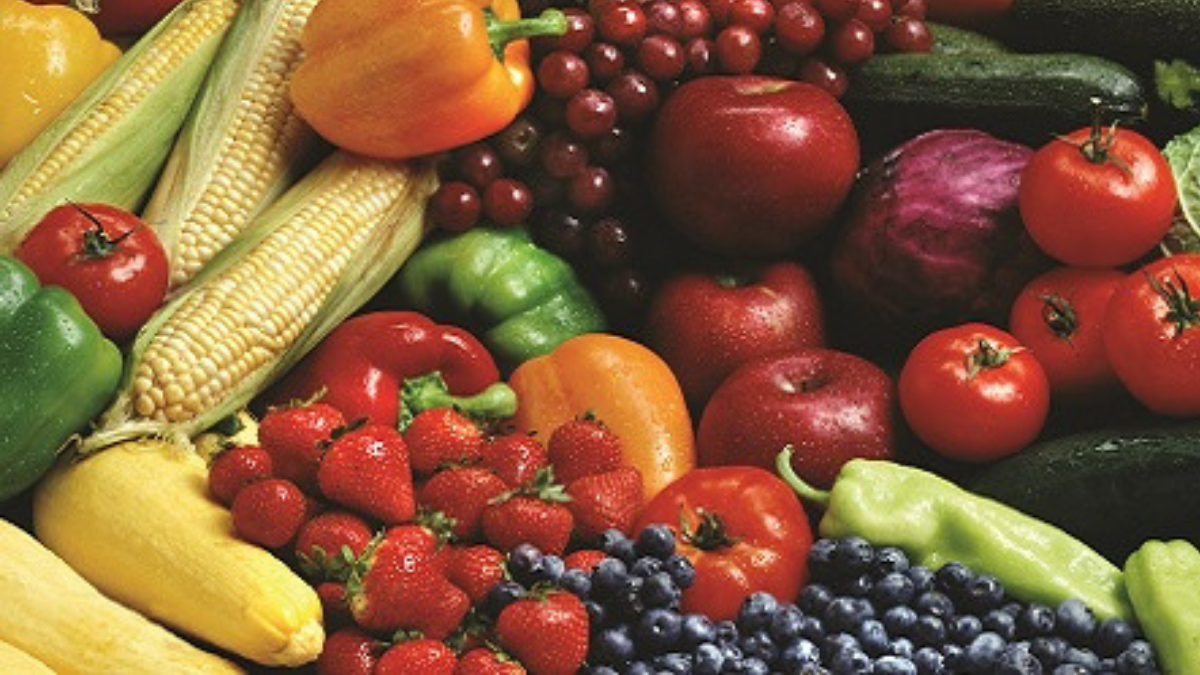 The Quantico Commissary is beside the Marine Corps Exchange to facilitate one-stop shopping. It provides a wide selection of meat and produce as well as a complete line of grocery and household items. Other store services include ATM, bakery, deli, hot foods, fresh sandwiches to-go, rotisserie chicken and sushi. For additional savings, look for the "Best Value Item" signs throughout the store. The commissary is open 7 to 9 a.m. daily for early-bird shopping of 30 items or fewer using the self-checkout and express lane only. For information about commissary benefits, visit www.commissaries.com, or call 703-432-8099/8100. The regular hours are 9 a.m. to 8 p.m. Monday through Friday, 9 a.m. to 7 p.m. Saturday and 9 a.m. to 6 p.m. Sunday.
Legal Assistance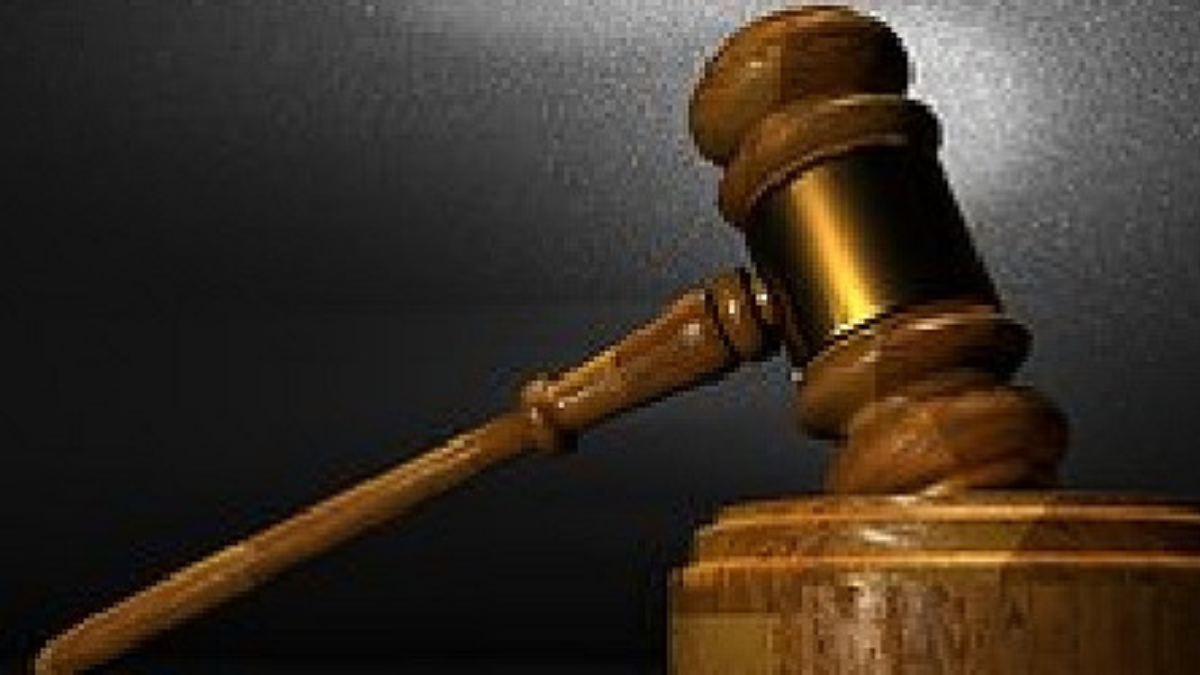 Licensed attorneys certified by the judge advocate general of the Navy provide free legal assistance services to active-duty members and their dependents, retirees and reservists activated for 30 days or more.
Services include estate planning (wills, advance medical directives, powers of attorney); family law (separation, divorce, adoption); consumer law (fair debt collection, credit reporting, landlord-tenant); immigration and naturalization; notary services; and seasonal income tax preparation. The Legal Assistance Office and VITA Tax Center are in Building 3095, Roan Street; the entrance to the Tax Center (which is open from mid-January until April 15) is at the rear of the building. For more information, call 703-784-3122/23 or visit the Legal Assistance page on www.quantico.marines.mil.
Banking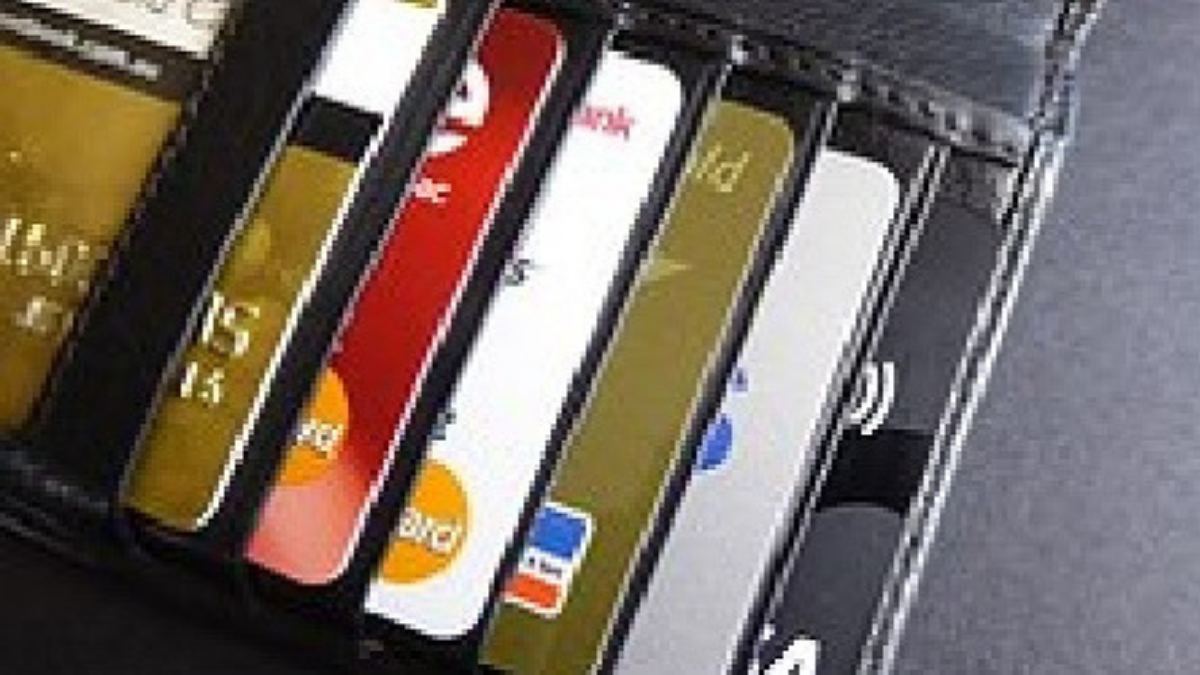 Marine Federal Credit Union (MFCU) operates three full-service branches and more than 13 ATMs in the Quantico area. MFCU's main office, complete with drive-up ATM and safe deposit boxes, is on Russell Road near the Exchange Service Station and Package Store. The Basic School Branch is on the ground floor of O'Bannon Hall, 703-640-7505.
Navy Federal Credit Union account holders will not have to travel far to conduct banking transactions. There is a location just south of MCB Quantico on U.S. Route 1. The branch, at 100 Corporate Drive, Stafford, Virginia, offers an array of services, including notary and coin counter services. There are ATMs at the bank, at locations on the base and in the Town of Quantico.
Career Resource Management Center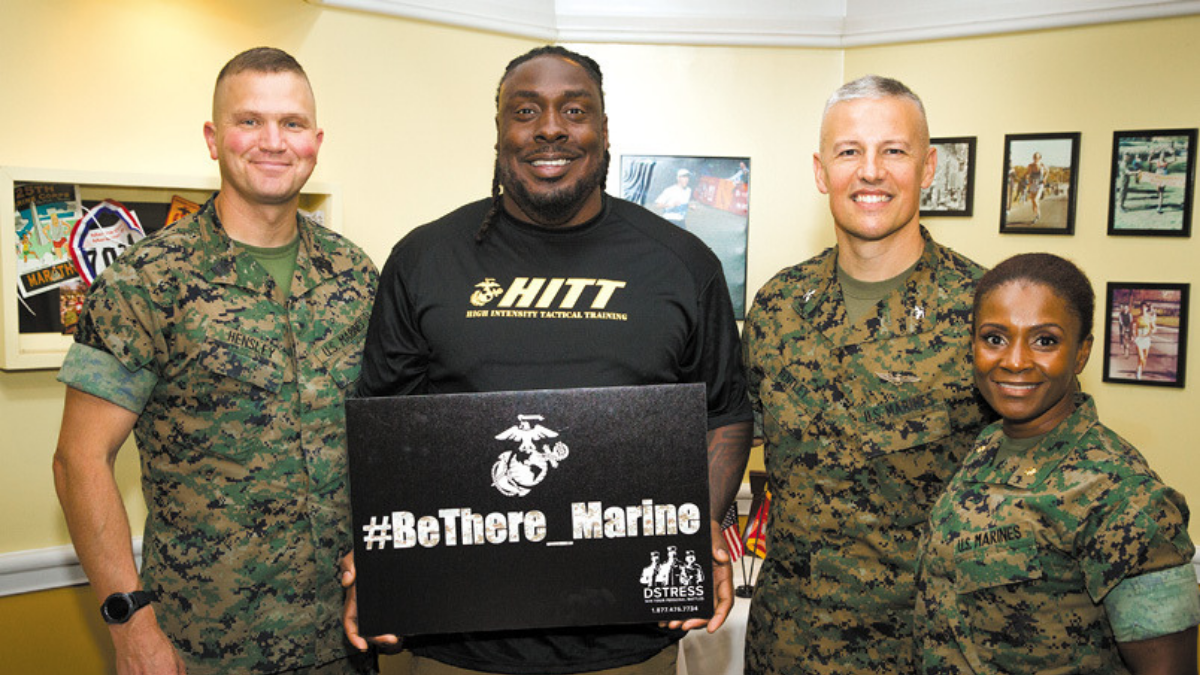 The Career Resource Management Center includes the Transition Readiness Program, which provides career and employment assistance, vocational guidance and transition information to retiring or separating military personnel and their family members. Job search training, personal development workshops and individual advice are provided. The center has job announcements from local employers and takes part in local and regional job fairs.
Additionally, the center features the Family Member Employment Assistance Program (FMEAP), which offers an array of employment assistance to military spouses and family members. Services include resume and job search assistance, labor market information, employer contacts and employment referrals. FMEAP provides a liaison and referral services to local and national employees. For more information, call 703-784-3232.
Behavioral Health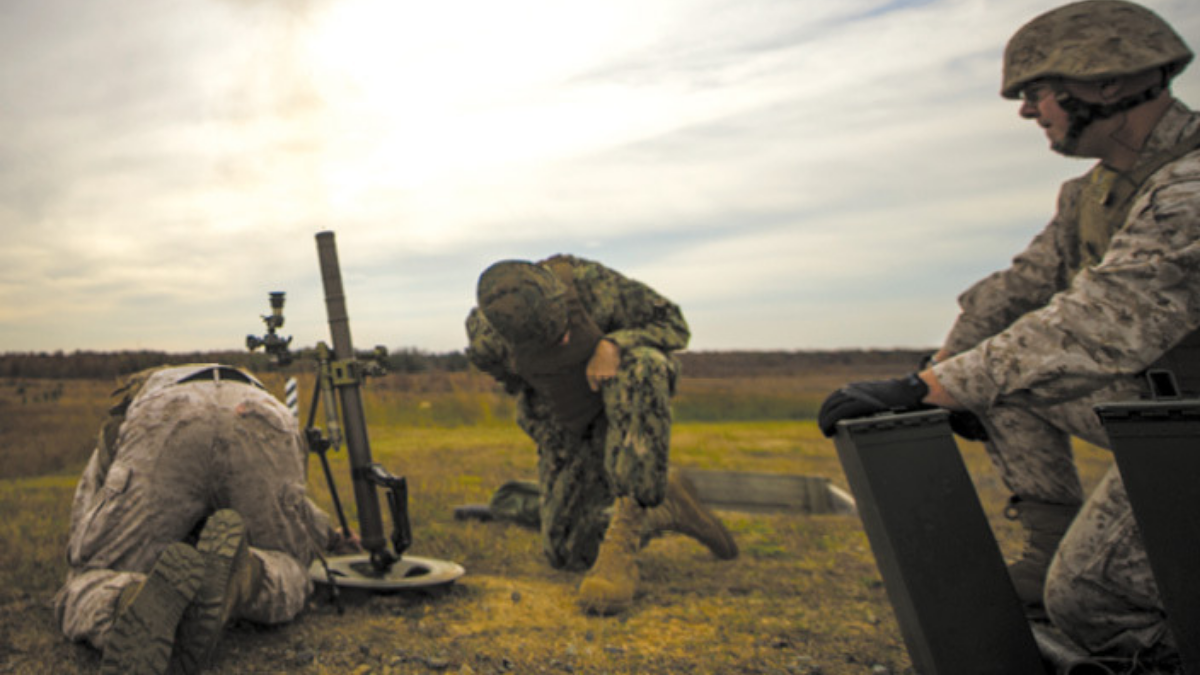 Community Counseling Program
The Community Counseling Program (CCP) uses a holistic approach to assist people with overcoming some of life's most difficult challenges. The CCP team is composed of licensed clinicians who provide short-term, nonmedical counseling to individuals, couples and families. Some of our areas of specialty include, but are not limited to, grief and loss, marital issues, parent-child relationships, communication and anger management. CCP also provides case management services and suicide prevention outreach through the Marine Intercept Program. CCP has two convenient locations and referrals are accepted via phone and internet request through the CCP website. Walk-ins are also accepted. CCP can be reached on the west side at 703-432-6442 in Cox Hall, 24009 Montezuma Ave., Camp Barrett, and on the main side at 703-784-3523 in Little Hall, 2034 Barnett Ave.
Consolidated Substance Abuse Counseling Center
The Consolidated Substance Abuse Counseling Center (CSACC) provides a continuum of substance abuse treatment and prevention services that are individualized and tailored to meet the specific needs of Marines, retirees and their family members 18 years and older.
Substance abuse treatment services are delivered in the form of group and individual sessions consisting of individual assessment and screenings, outpatient and intensive outpatient groups, relapse prevention groups, family support groups, individual counseling sessions and referrals to residential treatment programs. Our prevention services consist of early intervention groups and workshops that are tailored to meet the needs of individuals, units and commands. CSACC can be reached on the west side at 703-432-6442 in Cox Hall, 24009 Montezuma Ave., Camp Barrett, and on the main side at 703-784-3502 in Little Hall, 2034 Barnett Ave.
Exceptional Family Member Program
The Exceptional Family Member Program (EFMP) is a mandatory enrollment program for active-duty personnel who have authorized family members with diagnosed medical or educational conditions. The primary goal of the program is to ensure that military sponsors are assigned to locations where services exist to support the Exceptional Family Member (spouse, child, stepchild, adopted child, foster child or a dependent parent) residing with the sponsor who may require special medical or educational services based upon a diagnosed physical, intellectual or emotional hardship. The program also provides support services to include respite care, educational and informational forums on various topics specific to persons with disabilities, and a support group and volunteer network to families. EFMP is on the main side at 122 Neville Road. For more information, call 571-931-0524 and on the west side of Cox Hall, 24009 Montezuma Ave., Camp Barrett, call 703-432-6442.
Family Advocacy Program
The Family Advocacy Program (FAP) is a command-sponsored program that incorporates a multidisciplinary approach to preventing family violence and child abuse by protecting victims and providing prevention, education and treatment services. Through this approach, the FAP addresses risk factors; underlying causes and effects of family violence on both adult and child victims; and rehabilitation. Services provided on an ongoing basis include stress and anger management; relationship and communication workshops; conflict management; domestic violence groups for victims and offenders; and groups for children exposed to family violence. FAP also offers individual, marital and family counseling services. The Family Advocacy Program has two offices and can be reached on main side at 703-784-2570 in Little Hall, 2034 Barnett Ave., and on the west side at 703-432-6442 in Cox Hall, 24009 Montezuma Ave., Camp Barrett. The 24/7 FAP Victim Advocacy Helpline number is 703-350-1688.
Family Readiness Program
Family readiness is a combat multiplier, as important as individual, equipment and combat readiness. It is the ability of the individual Marine and their family to successfully balance life, career and mission events through active and reserve service, and is supported by the enduring partnership between the unit's Family Readiness Command Team and Marine Corps Community Services. It is an obligation between the Corps, the Marine and their entire family. The individual Marine is responsible and accountable for his personal and family readiness.
The Unit Family Readiness Program is the responsibility of the commanding officer. Marine Corps Community Services (MCCS) is responsible for supporting the individual Marine, their family and the Unit Family Readiness Program. Contact your unit's family readiness officer or the trainer at 703-634-2765 or 703-634-2678 or visit www.quantico.usmc-mccs.org/index.cfm/marine-family/family-readiness.
Lifestyle, Insights, Networking, Knowledge and Skills
Lifestyle, Insights, Networking, Knowledge and Skills (L.I.N.K.S.) is a volunteer, team-mentoring program designed by Marine Corps spouses. The program offers an orientation to the Marine Corps lifestyle, helping spouses, Marines, children, teens, parents and extended family members understand and adapt to the unique challenges military life often presents. While the curriculum targets those who are new to the Marine Corps community, the information is very beneficial at all levels of Marine Corps experience. For information, contact the trainer at 703-634-2663 or visit www.quantico.usmc-mccs.org.
Military and Family Life Counselor Program
The Military and Family Life Counselor Program (MFLC) provides confidential short-term nonmedical counseling and psycho-education services to service members and their families. MFLCs offer flexible services and may meet for services on or off the installation. For more information, call 703-414-9882/9888.
New Parent Support Program
The New Parent Support Program (NPSP) is a prevention and outreach program that offers in-home visits, parenting education, support groups, and information and referral for the Marine Corps community who are expecting a child or who are parenting young children up to 6 years old. It is designed to empower expectant and parents of all experience levels to meet the challenges of parenthood and military life. The NPSP Home Visitors are registered nurses, licensed social workers and licensed marriage and family therapists. The purpose of home visits is to provide individualized parenting education and support to parents of young children. The groups and classes include Understanding Pregnancy, Baby Boot Camp, breast-feeding support, Baby and Me, and Toddler Time. To learn more about NPSP's many programs, contact the west side at 703-432-6442 in Cox Hall, 24009 Montezuma Ave., Camp Barrett, and on main side at 703-784-4248 in Little Hall, 2034 Barnett Ave.
Women, Infants and Children Program
The Women Infants and Children Program (WIC) program is a special supplemental nutrition program for Women, Infants and Children. Military families who meet program requirements are eligible to receive services free of charge. Participants in the program receive vouchers for milk, eggs, cheese, juice, hot and cold cereal, dried beans, peas, fresh fruit and vegetables, peanut butter, formula and whole grains. WIC serves pregnant women and children from birth up to age 5. WIC services are available on Monday and Wednesday in the New Parent Support office in Little Hall, 2034 Barnett Ave. For more information, call 703-792-7319 or email pwcic@vdh.virgini.gov.
Child, Youth and Teen Programs and Services

Child Development Centers
Quantico has two Child Development Center (CDC) locations: CDC North, 3311 Purvis Road, and CDC South, 3314 Purvis Road. The Child Development Center Programs include full-day care, hourly care and part-day preschool. Full-day care is for children ages 6 weeks to 5 years old 6 a.m. to 6 p.m. Monday through Friday. The hourly care program provides services on a space-available basis from 8 a.m. to 4 p.m. Reservations can be made up to two weeks in advance. The part-day preschool program offers two- and three-day morning or afternoon sessions during the school year. For more information, call Resource and Referral at 703-784-0674.
Family Child Care Program
Family Child Care (FCC) providers are family members who are certified by the command to provide child care in family housing units aboard Quantico. All providers are screened, trained and inspected to ensure parents and children are provided the highest quality care. FCC homes offer care in a small, family-type setting. Full-time, part-time, hourly, weekend and evening care for all ages are available through FCC. For information on enrolling your child in the FCC program, call Resource and Referral at 703-784-0674. For information on becoming an FCC provider, call 703-784-2011.
Youth and Teen
The Youth Center is at 3312 Purvis Road. The Youth Center houses the School-age Care program. The program is for children in kindergarten through sixth grade. It provides before- and after-school care and full-time care during teacher work days, winter, spring and summer school breaks. Hourly care is also available during the school year. The Youth Center schedules themed events for Parents Night Out and Family Fun Nights. Visit the Quantico MCCS website for details and times. The Teen Program also has a sponsorship program through Quantico's Relocation Assistance Program. This program supports teens that are new to Quantico. For information on these programs, call Resource and Referral at 703-784-0674.
Families Overcoming Under Stress Project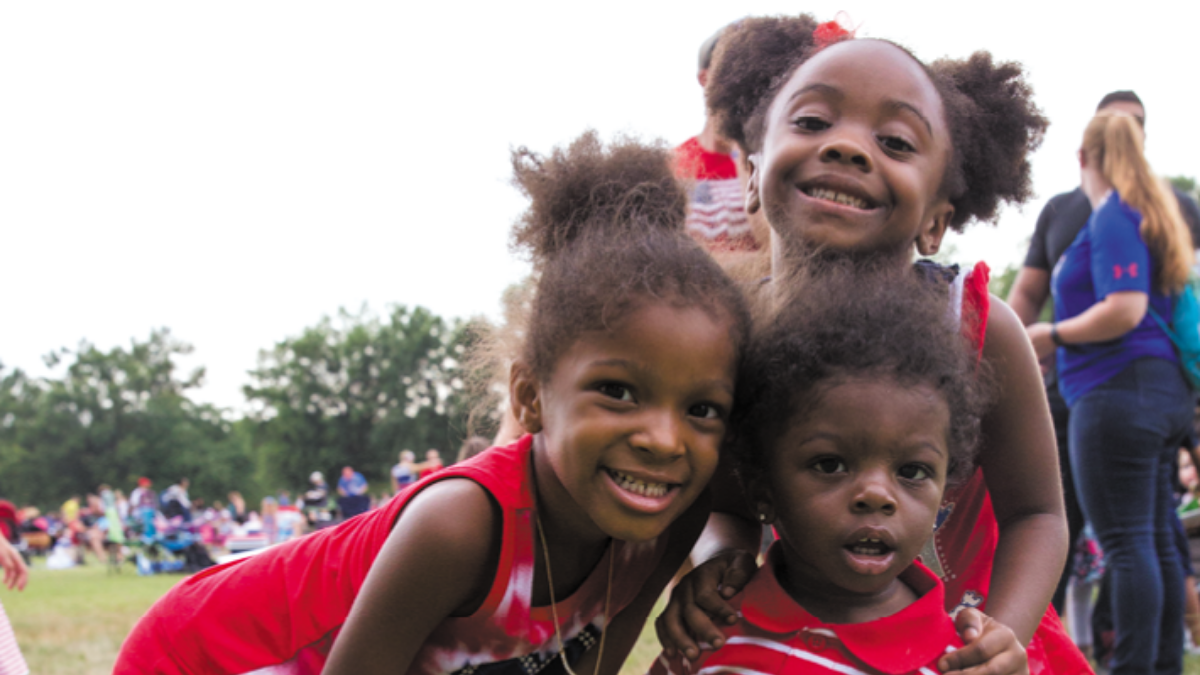 Families Overcoming Under Stress Project (FOCUS) provides resiliency training for military families. Transitions associated with the military lifestyle can bring about changes in roles and duties. Family members may take on new responsibilities, and children may have different reactions when separated from a caregiver. Many adapt well, but changes in behavior are normal and expected. Children often lack the words to express their feelings and experiences. Additionally, couples may experience some stressors that may overwhelm their ability to cope. While many couples know how to manage these challenges, some experience periods of miscommunication and stressors that can make their connection feel distant. FOCUS helps families plan for these challenges by developing a personalized toolbox of skills specifically designed to meet their needs. FOCUS uses the family training techniques to highlight areas of strength and resilience in the family and promote family growth to help address current challenges. FOCUS also provides structured activities to bridge gaps in shared family understanding that may follow stressful experiences and separations. Family members are taught skills to improve emotional regulation, problem-solving, goal-setting, and communication. FOCUS is in Little Hall, north side, second floor, 2034 Barnett Ave. For more information, call 703-784-0189.
Education and Schools

Dependent Elementary and Secondary Schools
On-base education is provided to children of military families who live in base housing. The Virginia Domestic Dependent Elementary and Secondary School System are operated by the DOD. The Commonwealth of Virginia and the Southern Association of Colleges and Schools accredit the elementary school and one middle/high school at Quantico. All teachers are certified. The family housing area determines school assignment.
Crossroads Elementary — Preschool, kindergarten through fifth grade, 703-630-7065.
Quantico Middle/High School — Sixth through 12th grade, 703-630-7055.
Crossroads Elementary can hold up to 750 students and allows them to be taught in learning studios. The learning studios, with up-to-date technological capabilities, allow four single classrooms to open up into one or two larger classrooms. Teachers will be able to team-teach and collaborate for larger group projects with ease, resulting in using a school that has flexibility built in.
For additional information about the Quantico schools, visit http://www.quantico.usmc-mccs.org and search voluntary education center.
There are many off-base public schools in the surrounding counties of Stafford and Prince William. Prince William County also has several special education schools. There are also some private and parochial schools in the area. Information on these schools may be obtained from the respective county chambers of commerce. For more information, contact the testing administrator at 703-432-0117.
School Liaison
The mission of the school liaison is to use community-based resources to enhance the academic learning environment of military school-age children as they navigate the transitions unique to the military lifestyle. The school liaison partners with the command staff, MCCS Marine and Family Services Division, and the local school community to address educational issues that involve Quantico's military children. The school liaison acts as the communication link between the installation, Marine and Family Service programs, the military family and the surrounding school districts.
Transitional services include information and referrals to ease the move from one educational setting to another. The school liaison may further assist the military school-aged child by facilitating problem-solving and providing education to the parents, schools and command so that they may better advocate for the needs of the military child.
The local schools benefit by having a direct contact person at Quantico who can help them understand the specific challenges military students experience and give them the necessary tools and support to help military children succeed in their academic environment. For more information, call 703-784-4729.
Voluntary Education Center
The Voluntary Education Center offers a variety of free educational services to active-duty military, family members, civilian employees and reservists. Voluntary Education's goal for our Quantico family is to provide the information and tools necessary to achieve their educational goals. The center is staffed with qualified counselors who offer guidance and assistance in all aspects of continuing education, financial aid, military transcripts and Veterans Affairs education benefits.
The Voluntary Education Center is also a testing site for PEARSON VUE, SAT, ACT, CLEP, DANTES, FAA and all military classification tests. For additional information on testing, visit www.quantico.usmc-mccs.org/
index.cfm/marine-family/personal-professional-development/voluntary-education-center-vec. Currently, there are seven colleges and universities with on-base representatives available during daytime working hours. For more information, visit the center in Building 3088, Roan Street, or call 703-784-3340.
Information and Referral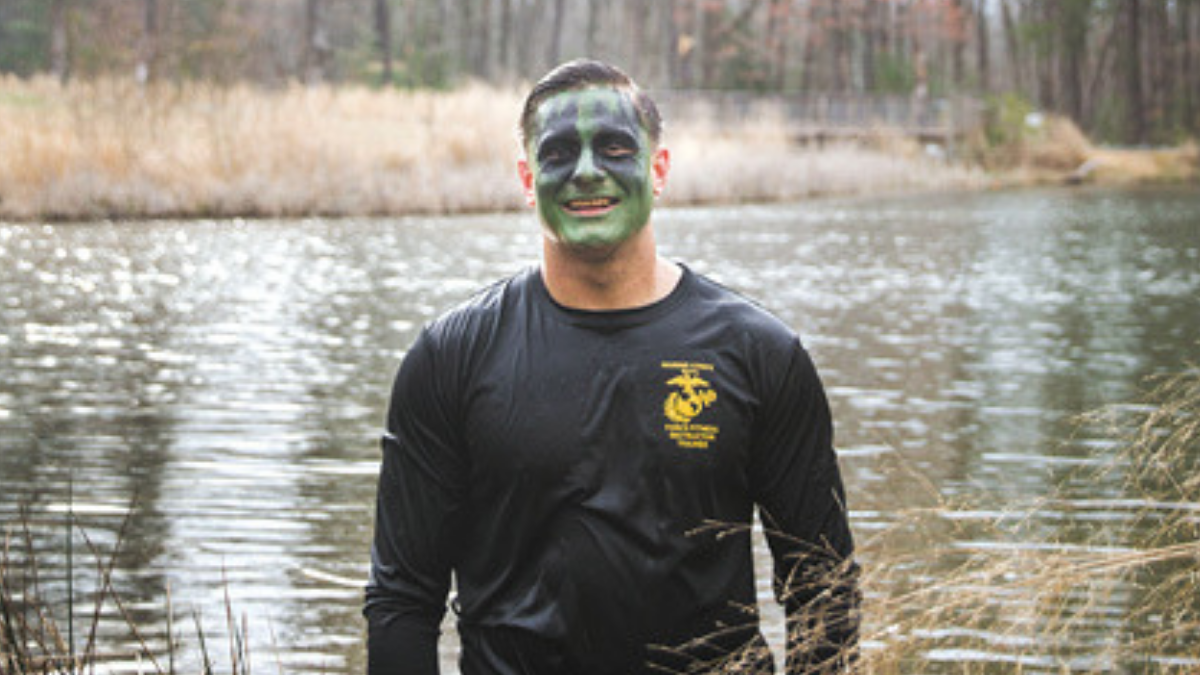 The Information and Referral program links active-duty personnel, retired personnel and their families to a variety of services and programs provided by both military and civilian resources. A toll-free number is available for personnel on independent duty assignments, those families not living near a Marine Corps Base, and those in transit in the eastern U.S. This program also offers information briefings. For more information, call 703-784-2659 or 800-336-4663.
MCCS Financial Services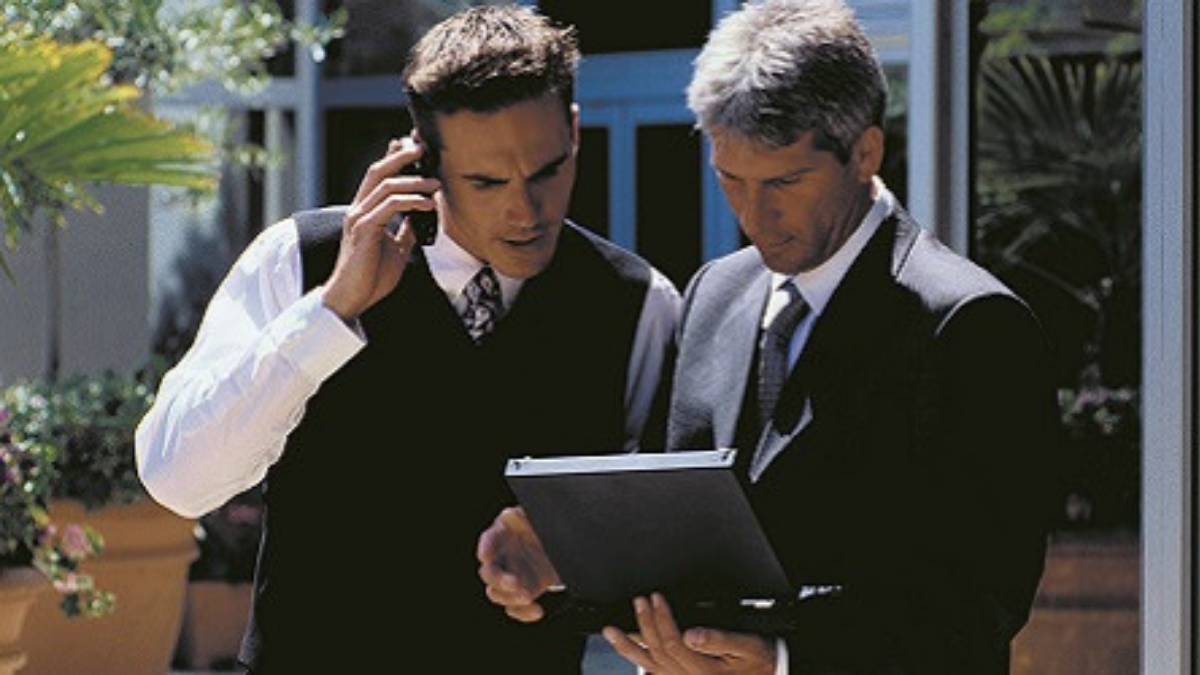 The Marine Corps Community Services (MCCS) Finance Section, on the second floor of Little Hall, Building 2034, Barnett Avenue, is a support office for all MCCS activities. Inquiries concerning member accounts with retail, food and hospitality, recreation, family services, uniform deferred-payment program and command dishonored personal checklist can be made at 703-784-3516 from 8 a.m. to 4:30 p.m. Monday through Friday.
Marine Corps Exchange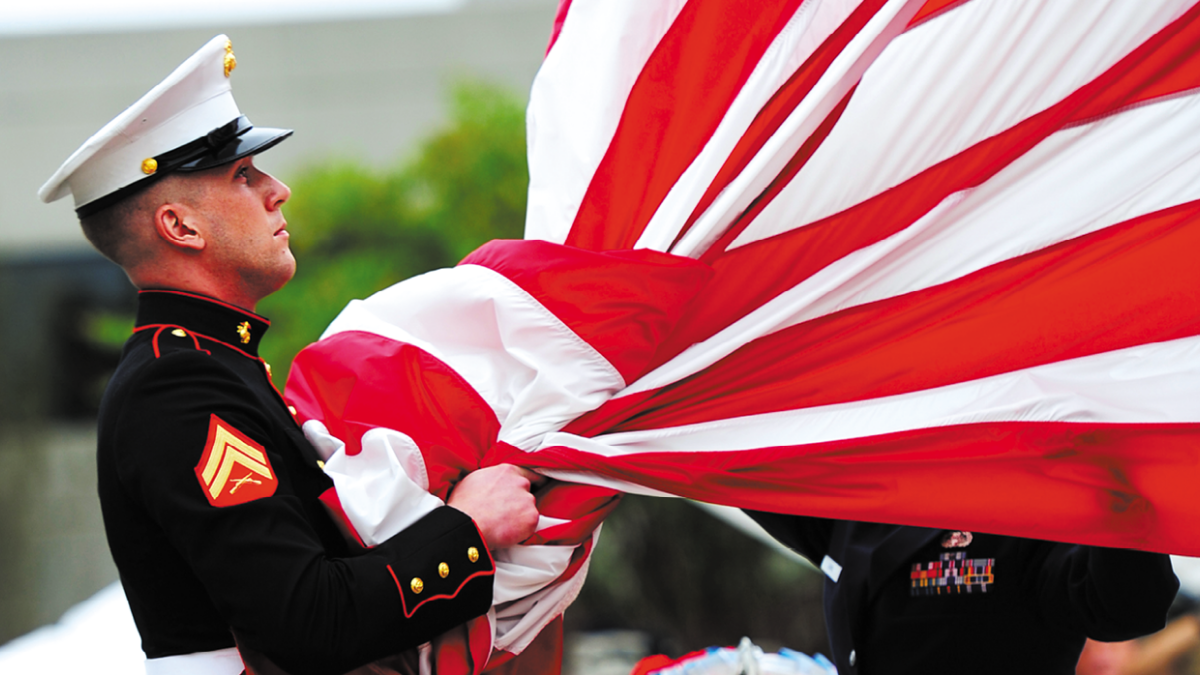 The Quantico Main Exchange, Building 3500, Russell Road (near the back gate of Quantico), is co-located with the Commissary, making it accessible for convenient, one-stop shopping. It offers a wide range of merchandise, including name-brand and value-priced apparel, shoes, toys, housewares, electronics, sporting goods and mattresses. Through its "price match guarantee," the Exchange will match current advertised prices from any local competitor. (Some restrictions apply, see store for details.)
In addition, many services have been added for customer convenience: Starbucks, GNC and fresh flower arrangements. Located on the main floor: MCCS Information, Tickets & Tours office; Apple Shop; Redbox; mobile phone service and watch and jewelry repair. Located on the second deck of the Exchange is Potomac Awards and Engraving for plaques and name tapes. The uniform department also contains the government-issued (cash sales) uniforms and accessories.
Western Union and FedEx services are also available at the Customer Service desk.
The checkout registers at the Main Exchange and its branches will cash checks for up to $25 over the amount of purchase when paying by check. When using an ATM debit card for purchase, you can receive up to $50 cash back. You may also purchase stamps at all Marine Corps Exchange locations. Look for the latest sales and promotions along with product demonstrations on the MCCS website at www.quantico.usmc-mccs.org and the MCCS Facebook page. Fill out a form to get on the mailing list or register online to receive special savings through email. For more information, call the main store at 703-432-8800.
Other Exchange locations:
Marine Mart (Main side) — Bldg. 3048, 703-784-2714/12.
The Expeditionary Warfare School — 2077 Geiger Road, 703-432-0118.
The Warrior Canteen — Breckenridge Hall, 2076 South St., 703-784-6505.
Officer Candidates School —Bldg. 2189N, 703-432-6225.
Package Store — 3500B Russell Road, 703-432-8152.
Weapons Training Battalion —
Bldg. 27212, Garand Road, 703-432-6949.
The Basic School — Bldg. 24005, Tripoli Road, 703-432-6462.
FBI Academy — Bldg. 9, 703-632-3006. (Authorized Patrons Only)
Drug Enforcement Administration — Bldg. 32, 703-632-5393. (Authorized Patrons Only)
Camp Upshur — Bldg. 26142, 703-784-2865.
Russell-Knox Building —Bldg. 27130, 703-432-7391. (Authorized Patrons Only) 703-432-8800.
TBS Uniform Shop
TBS Uniform Shop, Building 24005, carries officer uniforms and accessories and provides medal mounting, name tapes, dog tags, engraving, and tailoring services for uniforms and civilian attire. Dry cleaning is offered 9 a.m. to 6 p.m. Monday through Friday and 9 a.m. to 4:30 p.m. Saturday in addition to the MCX location. The TBS Uniform Shop also carries some enlisted accessory items and offers worldwide uniform mail order service. For information, call 703-432-6455 or 866-559-6227.
Dry Cleaning and Tailoring
The Main Exchange at 3500 Russell Road provides efficient, reasonably priced dry cleaning and professional tailoring services for civilian as well as uniform items. They are open 9 a.m. to 7 p.m. Monday through Saturday and 10 a.m. to 5 p.m. Sunday. For more information, call 703-432-8838.
Marine Mart
The Marine Mart on Mainside, Building 3048 off Barnett Avenue, offers quick-stop shopping and carries items typically found in commercial convenience stores: bread, milk, health and comfort items, soda, beer and wine, and propane tanks. Some military items and breakfast and lunch selections are also available. A food bar containing coffee, breakfast and lunch selections are also available. For more information, call 703-784-2712/14.
Package Store/Gas Station/Automated Car Wash
Gas station/automatic car wash/package store is adjacent to McDonald's in Building 3500B, Russell Road. This store features breakfast and lunch foods, convenience items, auto accessories, beer, wine and spirits, keg beer orders, carpet cleaners and supplies, glacier bulk water refill, windshield repair, a propane tank exchange program, and gasoline (24-hour access with credit or debit card). It also features an automatic, brushless car wash, air pump tire service and a coin-operated car vac. For more information, call 703-432-8152.
Self-Serve Car Wash
The Mainside self-serve car wash, Building 3056, near the Marine Mart off Barnett Avenue offers coin-operated car vacuums, three car wash bays, carpet shampoo, two recreational vehicle bays and a detailing area.
Other Services

FIRESTONE
Firestone offers a full range of preventative and corrective maintenance to include tire repair and replacement, oil changes and state inspections. To schedule your appointment or for more information on services, call 844-906-1215.
BARBERSHOPS
The Main Exchange barbershop provides a range of grooming services daily. Quantico's skilled barbers are known for their expert and courteous service. There are six other shops throughout the base: Main Exchange, Building 3500; Officer Candidates School (OCS); The Basic School (TBS) Exchange, Building 24005; Marine Mart, Building 3048; Camp Upshur; and the Russell-Knox Building. Each location has specific hours of operation. For more information, call 703-432-8800, or visit www.quantico.usmc-mccs.org.
CAR RENTAL
Enterprise Car Rental operates a desk in the Main Exchange where there are no long lines or reservation hassles. When calling on the phone, remember to tell them you are a Quantico Exchange customer. There is a 10 percent discount for military members and their family. For more information, call 703-432-8883.
CLUBS
The Clubs at Quantico (TCAQ) and Crossroads Events Center, Building 3017, Russell Road, is next to the Quantico Pool, and is open to military, family members, and the general public. The Clubs at Quantico is your prime location for a multitude of events from parties, weddings, retirements or promotions, PMEs, daily lunch or corporate events. The Clubs at Quantico is the perfect place to hold your next event. We offer a daily lunch buffet and a-la-carte take-out menu from 11 a.m. to 1 p.m. Tuesday through Friday. All patrons of TCAQ will enjoy a tax-free dining and catering experience. For information on catering and banquet facilities, call 703-784-4264, or visit www.quanticocatering.com. Visit TCAQ's website at www.quantico.usmc-mccs.org.
The Hawkins Room, TBS Officers' Club is in Lopez Hall, Building 24165, Montezuma Road, 703-784-5238.
Food/Snack Bars
The Base Theater concession stand is in the main lobby of Little Hall, 2034 Barnett Ave. It is open only during movie showings. Food trucks are in the Exchange Parking lot from spring to fall with updates on menus and location on the MCCS Facebook page. For more information, call 703-784-2279.
Other food locations include:
The Bowling Center — on the lower deck of Little Hall, 703-784-2210
Mulligan's at the Medal of Honor Golf Course Clubhouse — 703-784-2426
TBS Starbucks — Lopez Hall Bldg. 24002, 703-784-5238.
The Food Court — in the Main Exchange; offers Subway, Papa John's, Jamba Juice and The Greek Squad, 703-221-5070
Dunkin — Main Exchange, 571-931-6981
Russell-Knox — Papa John's, Dunkin Donuts, Subway and Hot Bar. (Authorized Patrons Only)
McDonald's — near the Main Exchange, 703-221-0410
Subway — Marine Mart, Bldg. 3048, 571-931-6998.
TBS Subway — Lopez Hall Bldg. 24002, 540-602-2408
MCCS Vending Services —Bldg. 3036, Zeilin Road
The Clubs at Quantico — 3017 Russell Road, 703-784-4264
Transportation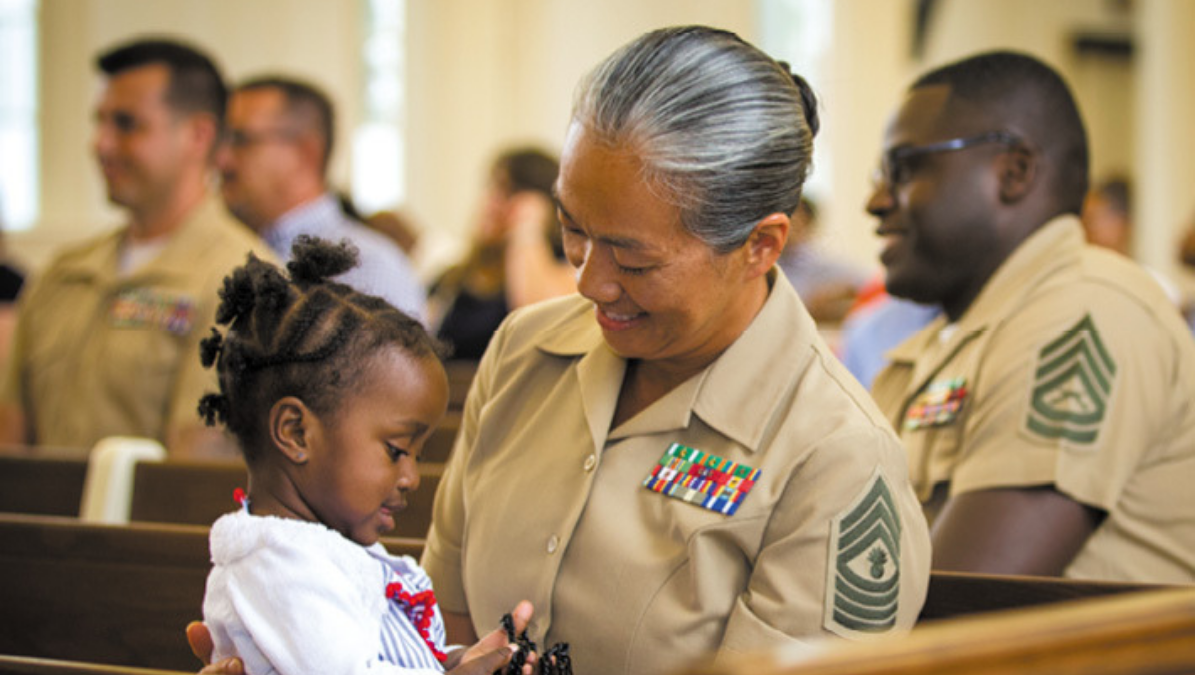 The Metropolitan Washington D.C. area is known for its congestion, but residents can save time and money by considering the transportation options offered by the Potomac and Rappahannock Transportation Commission. PRTC provides safe, reliable and flexible transportation options that will help you get where you need to go!
OmniRide
With service to Washington, D.C., the Pentagon, Mark Center, Tysons Corner, and other points in Northern Virginia, OmniRide is a stress-free way to start and end your day. Buses travel in the Express Lanes to speed your commute. Services are offered on weekdays during rush hours, and some mid-day service is available. Routes start in Dale City, Gainesville, Lake Ridge, Manassas, Montclair and Woodbridge.
Metro Direct
When you need to get to Metrorail, PRTC's Metro Direct buses make it easy! The Prince William Metro Direct provides all-day weekday service between eastern Prince
William County and the Franconia-Springfield Metro station.
Manassas area residents can ride the Manassas Metro Direct during weekday rush hours to and from the Tysons Corner Metro Station.
Gainesville area residents can ride the Linton Hall Metro Direct during weekday rush hours to and from the Tysons Corner Metro Station.
OmniLink
OmniLink local buses are Your Link Around Town! Buses operate on weekdays in Dale City, Dumfries, Quantico, Lake Ridge, Woodbridge, Manassas Park and Manassas. There's also Saturday service on routes serving eastern Prince William County. Have a lot of travel to do in a single day or week? Simply load a Day Pass or a Weekly Pass onto your SmarTrip card and get unlimited local rides. Half-fares and discounted passes are available for customers who are age 60 or older, those with a disability and those with a valid Medicare card.
With its unique flex-routing, OmniLink can travel up to ¾ mile off the standard route to pick up or drop off customers. Off-route trips must be booked at least two hours in advance by calling PRTC's Customer Service Department at 703-730-6664. There is a surcharge for using an off-route bus stop; however, the fee is waived for customers who qualify for reduced fares.
Cross County Connector
Those who need to travel between the Manassas area and eastern Prince William County choose the Cross County Connector. Weekday service connects Potomac Mills Mall with Manassas Mall and points in-between, and it's easy to transfer to another PRTC bus along the way.
OmniMatch Ridesharing Program
Interested in joining a carpool or vanpool? It's easy to get started with PRTC's free OmniMatch RideSharing service. Just answer a few basic facts about your commute at www.PRTCtransit.org and your information will be entered into a regional network database to see if there are others who live and work near you who also have similar work hours.
Virginia Railway Express
VRE offers two rail lines with weekday service to points in Northern Virginia and Washington, D.C. Commuters in the I-95 corridor can catch a train on the Fredericksburg line, while those in the I-66 corridor can take a Manassas line train to their destination. Learn more at www.VRE.org.
On-The-Go Travel Training
Some people want to use public transportation but don't ride because they are not familiar with the services and how they operate. PRTC's On-The-Go Travel Training Program is designed to help potential riders get over the hurdle of the unfamiliar and become confident users of public transportation. This free program provides one-on-one or group training.
OmniSmartCommute
Employers who want to make commuting less stressful and costly for their staffs have a tremendous resource at their fingertips! OmniSmartCommute offers free consultations with employers in Prince William County, Manassas and Manassas Park to create, implement and expand commuter strategies. These programs help to expand sustainability initiatives and provide businesses with recruitment/retention tools. Consider providing reserved parking for carpoolers, installing bike racks and showers for those who bike to work, and offering flextime, compressed work weeks and telework.
Whether you're commuting to work, visiting the sights in Washington, D.C., or just need a reliable way for your teen to get to after-school activities, PRTC has The Ride That's Right For You! For more information, call customer service at 703-730-6664 or visit www.PRTCtransit.org.
Mass Transportation Benefit Program
The Mass Transportation Benefit Program was established in October 2000 and is offered to eligible employees and military service members, to the extent authorized by law and regulation, to reduce pollution and traffic congestion, preserve the environment, and expand transportation alternatives.
Under this program, participating employees in the National Capital Region (NCR) receive "transit passes" in amounts equal to their personal commuting costs, not to exceed $265 per month (parking costs not included). To receive this benefit, employees must relinquish any federally subsidized parking permit, and may not be listed as part of a DOD carpool for purposes of qualifying for a parking pass. For more information, go to www.whs.mil/mass-transportation-benefit-program.
Fredericksburg Regional Transit
Bus service serving Stafford, Spotsylvania and Caroline Counties and Fredericksburg City. www.ridefred.com/
MCBQ Transportation Branch
VRE Commuter Shuttle Service
A shuttle service that will transport Marine Corps Base Quantico Virginia Railway Express (VRE) commuters to their work locations, reducing traffic congestion on base and increasing the number of participants using DOD's National Capital Region (NCR) – Transits Subsidy Program to offset individual commuter costs. For more information call Base Motor Transport at 703-784-2254/2255 or for maps and schedule visit www.quantico.marines.mil/OfficesStaff/G4Logistics/TransportationBranch.
All passengers must present a valid DOD Common Access Card to the taxi driver before transport; 8 a.m. to 4 p.m. Monday through Friday, closed weekends and federal holidays. n