To Craven County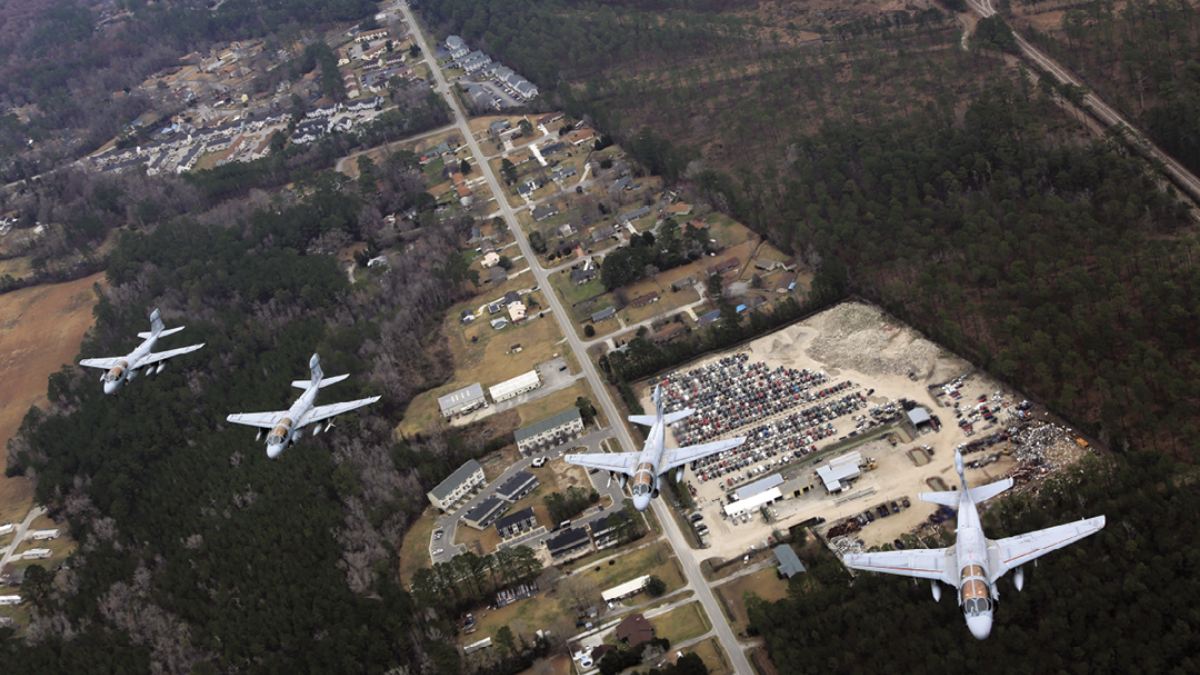 Welcome to North Carolina! That's how you will feel here, welcomed. Situated between the Neuse and Trent rivers, Craven County is much more than a pass-through or pit stop on the way to North Carolina's heralded beaches less than 30 miles away. For history buffs, it's a jackpot of "firsts" (first postal service, printing press and fire department, among others) and fine 18th-century homes as well as the new, interactive North Carolina History Center. For families, it's a haven of affordable, livable neighborhoods and miles of waterfront playground. For retirees, the county boasts an ideal climate and a bevy of golf, arts and recreation opportunities. And for all residents — young and old, Craven County natives and newcomers alike — it is a friendly community with over 103,000 residents, where life's pace takes a go-with-the-flow cue from the prominent rivers: fast enough to keep things moving, slow enough to savor all that the region has to offer.
Craven's county seat, New Bern, is the original state capital. It boasts a pedestrian-friendly downtown, dotted with mom-and-pop restaurants, quaint storefronts and a popular river walk. Just to the south of New Bern, the small village of Havelock is home to Marine Corps Air Station Cherry Point, and in the 157,000-acre Croatan National Forest you can find rare Venus flytraps, bears, plenty of alligators and other wildlife.
There are also shopping, dining and nightlife opportunities for residents to explore: Annual events and festivals celebrate everything from the Coastal Christmas Flotilla, with everything from small boats to large yachts all decorated in bright lights and dazzling decorations, to Mumfest, a combination of family fun, entertainment, attractions, exhibitors and great food.
History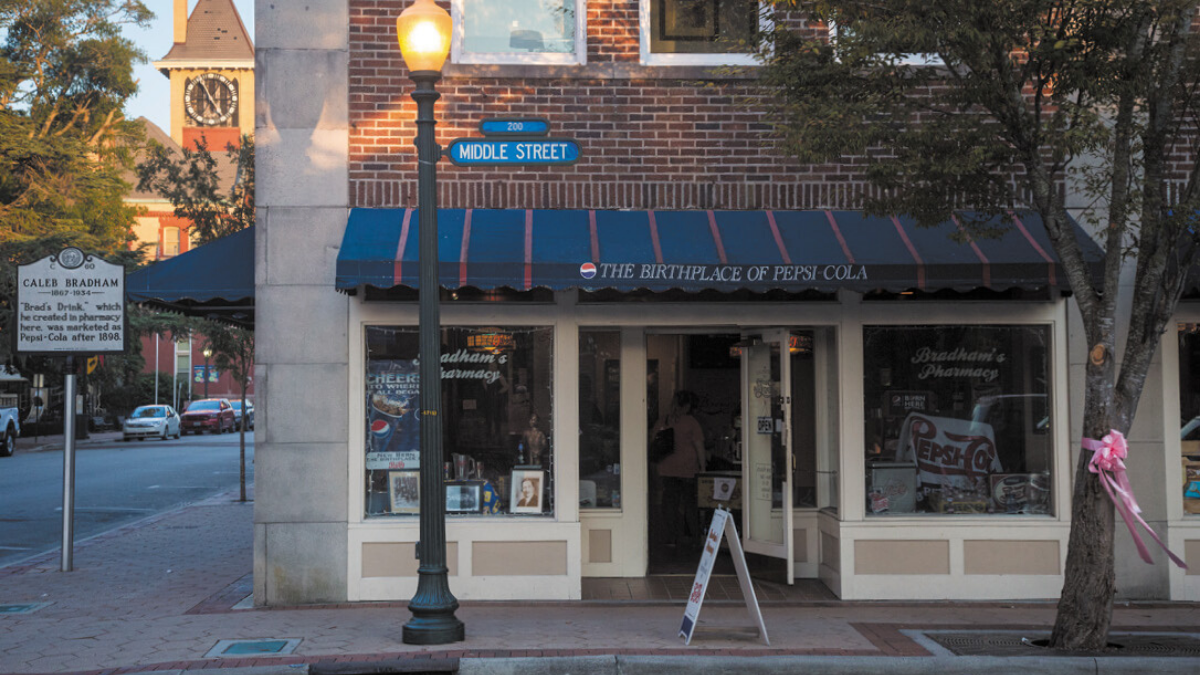 Craven County was named in honor of William, Earl of Craven, who lived from 1606 to 1697. His death preceded the establishment of Craven County, and he never had the pleasure of visiting the county that carries his name. The official Craven County seal was designed and adopted in 1981, using the coat of arms of the earl, which is also the coat of arms of his nephew, William, Lord Craven, who succeeded him as Lord Proprietor of Carolina.
Craven County, originally included as a precinct of Bath County, was established in its present form in 1712. New Bern became its county seat in 1722 and was also the capital of the colony and first state capital until 1794. Because of its location, situated between the Albemarle and Cape Fear, Craven County grew in size and importance during the mid-18th century because of the significance of its county seat as a river port. As Craven County moved into the 19th century, it continued to flourish as the developing railroad system served to further New Bern's commercial dominance, wealth and cultural sophistication. These influences were also felt in the nearby communities.
During the Civil War, there was significant activity in Craven County, and remains of battlegrounds can still be found.
The 20th century brought the military into Craven County, with the establishment of Marine Corps Air Station Cherry Point. This development translated into new prosperity for the area as well as greater diversity. Over the years, as military personnel retired, many chose to settle in Craven County. In the last few decades of the 20th century, Craven County became a preferred retirement destination for legions representing every region of the country, who find its climate, quality of life, cost of living and amenities to be quite desirable.
Weather and Climate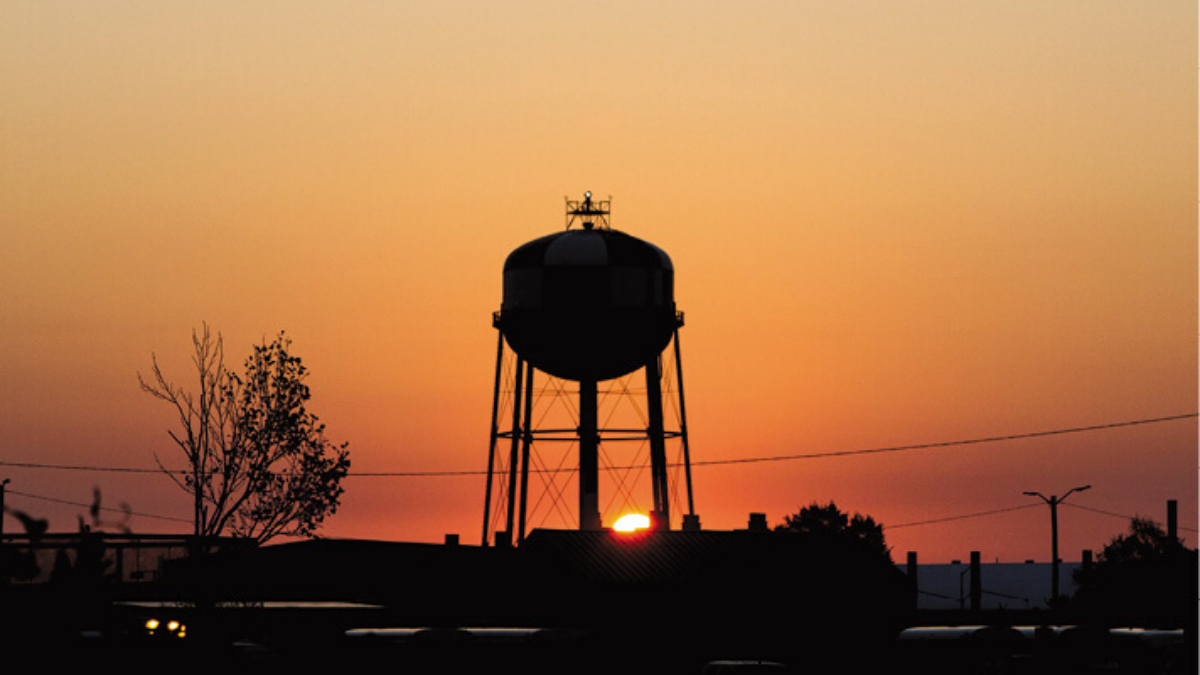 Craven County has a warm, humid temperate climate with hot summers and no dry season. The county gets about 53 inches of rain per year, while the U.S. average is 39. The area receives little snowfall, generally 2 inches per year. On average, there are 214 sunny days per year in Craven County. The July high is around 89 degrees. The January low is 34.
Local Hazards
Every second counts in a disaster so planning and preparation can be lifesavers.
Ready North Carolina is the state's official emergency preparedness campaign managed by the Division of Homeland Security. The ReadyNC mobile app is an all-in-one tool to help people get ready for everything from traffic jams to hurricanes and ice storms. The app gives information on real-time traffic and weather conditions, river levels, evacuations and power outages. The website provides information on creating an emergency plan and emergency kit, pet preparedness and disaster preparedness for seniors. For more information about local disaster preparedness, visit www.readync.org.
The following are considered significant hazards in North Carolina.
Hurricanes
For the Atlantic coast, hurricane season runs from the beginning of June to the end of November. North Carolina is certainly no stranger to hurricanes and has historically taken the brunt of many storms' landfall. Hurricane storm surge is the biggest threat to life and property, but heavy rainfall, high winds, tornadoes and inland flooding typically accompany these storms. Make a hurricane plan in advance and make sure everyone in the household knows what it is. Be prepared. Once a powerful storm hits, it's too late to get ready. If you live in a mobile home, a high-rise, on the coast or a floodplain, near a river or inland waterway, or if local authorities order you to evacuate, do so without delay. Go to https://readync.org/EN/Informed_NatHaz_Hurricane.html for life-saving information.
Flash Floods
Craven County's proximity to the Atlantic coast makes it prone to flooding and flash flooding. Even small amounts of sea level rise make rare floods more common by adding to tides and storm surge. Area terrain can be poorly absorbent, and dry channels, ditches and lake beds fill quickly. This can lead to flash floods.
A flash flood watch is issued when flash flooding is expected to occur within six hours after heavy rains have ended. A flash flood warning is issued for life- and property-threatening flooding that will occur within six hours. During a flash flood watch or warning, stay tuned to local radio or TV stations or a National Oceanographic and Atmospheric Administration Weather Radio for further weather information.
If you are outdoors during a rainstorm, seek higher ground. Avoid walking through floodwaters — even water 6 inches deep can sweep you off your feet. If you are driving, avoid flooded areas. The majority of deaths in flash floods occur when people drive through flooded areas. Roads concealed by water may not be intact. Water only a foot deep can displace a vehicle. If your vehicle stalls, leave it immediately and seek higher ground. Rapidly rising water can engulf a vehicle and sweep it away.
Sun Exposure
Some exposure to sunlight is good, even healthy, but too much can be dangerous. Broad-spectrum ultraviolet radiation, listed as a known carcinogen by the National Institute of Environmental Health Science, can cause blistering sunburns as well as long-term problems like skin cancer, cataracts and immune suppression. Overexposure also causes wrinkling and premature aging of the skin.
Cloud cover reduces UV levels, but not completely. Depending on the thickness of the cloud cover, you can still burn on a cold and dim day so be prepared with sunglasses, sunscreen, long-sleeved garments, wide-brimmed hats and a parasol.
Thunderstorms/Hail
While more likely at certain times of year, thunderstorms can happen anytime. A severe thunderstorm can knock out power, bring high winds, lightning, flash floods and hail, and turn into a twister in seconds. Pay attention to storm warnings. Remember the rule: "When thunder roars, head indoors." Once inside, avoid electrical appliances and plumbing fixtures, and use only a cordless telephone in an emergency. Unplug your desktop computer. Do the same with other plugged-in electronics or use surge protectors. The National Weather Service recommends following the 30/30 Rule: People should seek shelter if the "Flash-to-Bang" delay — length of time in seconds from the sight of the lightning flash to the arrival of its subsequent thunder — is 30 seconds or less, and remain under cover for 30 minutes after the final thunderclap.
Hailstorms are a potentially damaging formation of severe thunderstorms. Hail is created when strong rising currents of air within the storm, called updrafts, carry water droplets to a height where they freeze. Ice particles will continue to grow in size, eventually becoming too heavy to be supported by the updraft, and fall to the ground. Hail is larger than sleet and will only form inside a thunderstorm. The size of the hail stones are a direct function of the size and severity of the storm.
For more safety information, visit the National Weather Service's website at www.lightningsafety.noaa.gov.