In Craven County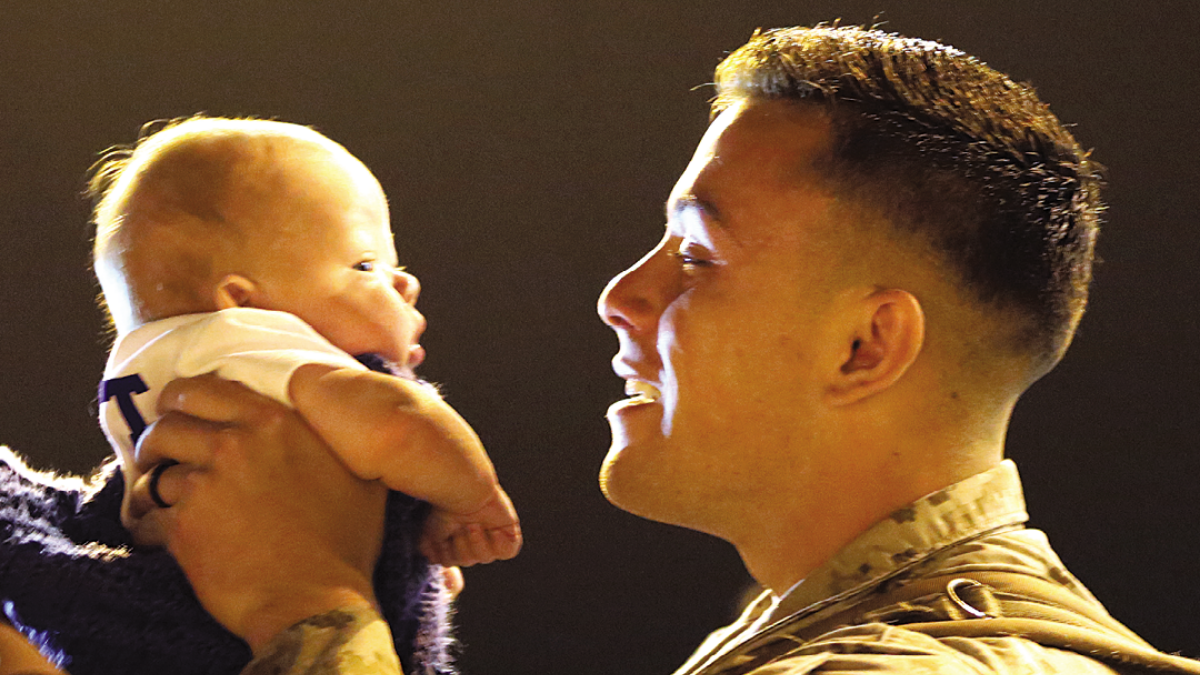 Picking up from one place and moving to another is always a hassle, especially when kids and pets are involved. Knowing whom to call or where to find information can help make the transition easier.
Local government websites are valuable resources for newcomers to Craven County because they provide important connections to other residents, local businesses and public safety. These sites give up-to-date information on local happenings, municipal contacts, weather and events such as city council meetings:
State of North Carolina
Craven County
City of Havelock
City of New Bern
FAMILY, CHILDREN AND CHILD CARE SERVICES
Babysitters, Nannies, Child Care and Senior Home Care
Find family care with this website that will allow you to search for local caregivers for children, adults/seniors, pets and even housekeepers for your home.
Or you can post a caregiver job and then let the applicants find you — guaranteed responses within three days. Access to background checks, references and reviews helps you to make hiring decisions with confidence.
The site also provides helpful information such as how much to pay a baby sitter, how to interview a pet sitter and how to find a tutor or after-school activity for your student.
Active-duty military families receive a 25 per-cent discount on any subscription.
Child Care Aware
Improving access to affordable, quality child care is one of Child Care Aware of America's top goals. Search the site's "State by State Resources for Families" to connect with national organizations and associations that provide information for families regarding child development, parenting, and child care concerns and questions.
The site will also help you find information on locating quality child care, the types of child care available to you and how to evaluate the child care providers you visit.
There's also a special section for the military child covering topics such as military fee assistance, payments and provider services.
North Carolina Health and Human Services – Social Services
Dorothea Dix Campus, McBryde Building
820 S. Boylan Ave.
Raleigh, NC 27603 919-527-6335
www.ncdhhs.gov/divisions/dss
The North Carolina Department of Social Services works to protect the vulnerable, promoting strong and economically self-sufficient families as well as personal and family recovery and resiliency. The department's programs include safe surrender (for newborns' safety); refugee services; Work First, North Carolina's temporary assistance for needy families; and services for adoption, child care, child support enforcement, food and nutrition, foster care, pregnancy and more.
Craven County Social Services
2818 Neuse Blvd.
New Bern, NC 28561 252-636-4900
www.cravencountync.gov/departments/dss.cfm
The Department of Social Services assists Craven County citizens in meeting their basic daily living needs through financial, nutritional and medical assistance. The department promotes the well-being of citizens through social work services to strengthen families and protective services to prevent or remedy abuse, neglect or exploitation of vulnerable children and disabled or elderly adults.
Pets
Use these steps to protect your pet from being lost during your move.
Keep a collar with an ID tag on your pet at all times with your phone number on it.
Microchip your pets, especially if they are good at slipping their collars. It's important to keep your contact information up to date so the chip can reconnect your pet to you. All animal shelters and vet clinics can scan for microchips.
Have a current license on your dog. It is the ID given to an animal by a city or county and can be another way your dog can be restored to you.
Keep cats indoors; it's much safer for them. Cats are domestic animals and don't need to be outside where there are coyotes and owls, among other predators. Give cats a post to scratch on, a window to perch in and plenty of toys, and they will love the great indoors.
Your pet faces many new outside dangers in the area, including snakes and alligators. Four species of venomous snakes — rattlesnakes, cottonmouths, coral snakes and copperheads — pose a real danger. So keep your dog on a short leash in wooded areas, especially if it starts sniffing or pawing the ground. Alligators pose the biggest threat to dogs as they closely resemble alligators' natural prey. They live wherever there is water, so avoid allowing your dog to walk around or swim in unknown waters, especially at night when alligators are eating.
Animal Services
North Carolina Wildlife Resources Commission
Hunting and Fishing Licenses 919-707-0391
Wildlife Violations 800-662-7137
www.ncwildlife.org
The North Carolina Wildlife Resources Commission manages and ensures the long-term well-being of fish and wildlife, especially as humans continue to encroach on wildlife habitats. The website offers tips on conservation and information regarding sustaining North Carolina's wildlife habitats.
Craven Pamlico Animal Services Center
1639 Old Airport Road
New Bern, NC 28562 252-637-4606
www.cravencountync.gov/departments/hth/ACO/acomain.cfm
Craven Pamlico Animal Services Center provides a variety of services, including assistance with adoptions, animal surrenders, lost and found animal reporting, and spay/neuter education. For more information on the county's animal shelter and pet adoption, visit the Craven Pamlico Animal Services Center website.
Veterinary Services
Veterinary services in Craven County are plentiful; see the Advertiser Directory in this guide to connect with local providers.
Safety

State of North Carolina
Department of Transportation
Nonemergency 877-368-4968
www.ncdot.gov/programs/ghsp
The North Carolina Department of Transportation (NCDOT) is one of North Carolina's largest state government agencies, with 12,000 employees. NCDOT works hard to provide high-quality transportation for travelers throughout North Carolina, including highways, rail, aviation, ferries, bicycle and pedestrian facilities, and public transit.
Department of Public Safety – Emergency Management
Nonemergency 919-825-2500
https://www.ncdps.gov/ncem
The Division of Emergency Management plans for and responds to natural and man-made disasters. The division works with local and federal agencies to help individuals, families, businesses and nonprofit groups and communities recover from disaster. Emergency Management also handles search and rescue efforts, risk management and hazardous materials containment and cleanup. Visit the division's website for emergency preparedness information.
Craven County
Emergency Management
Nonemergency 252-636-6608
https://www.cravencountync.gov/emergency/emergencymgt.cfm
Emergency Management offers comprehensive emergency planning and coordinates with local, state and federal agencies. The Emergency Management program includes mitigation, preparedness, response and recovery. The department coordinates and participates in activities to educate the public on emergency preparedness to ensure that people affected by a disaster have the proper relief and recovery assistance. Visit the office's website for the county's disaster planning guide and other disaster preparedness information.
Fire Marshal
Nonemergency 252-636-6608
www.cravencountync.gov/emergency/fire.cfm
Sheriff
Nonemergency 252-636-6620
www.cravencountync.gov/sheriff
Havelock
Fire & Rescue
Nonemergency 252-444-6443
www.havelocknc.us/departments/fire-rescue
Police Department
Nonemergency 252-447-3212
www.havelocknc.us/departments/police
New Bern
Fire Rescue
Nonemergency 252-639-2931
www.newbern-nc.org/departments/fire-rescue-department
Police Department
Nonemergency 252-633-2020
www.newbern-nc.org/departments/police