Naval Station Everett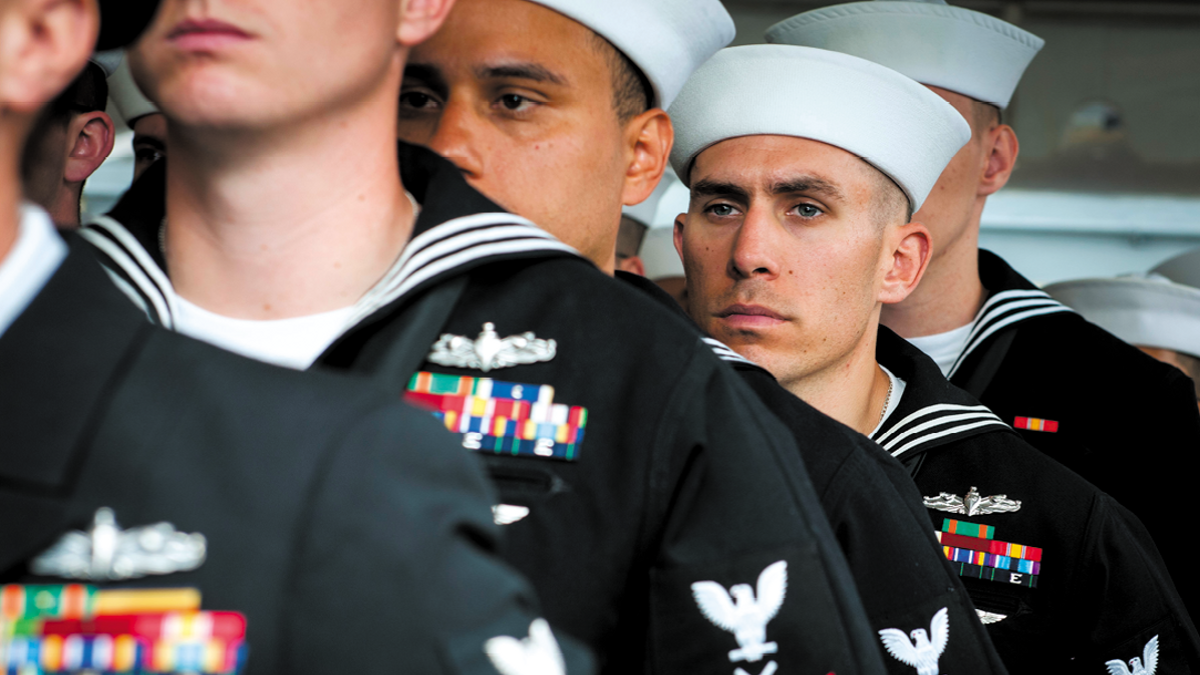 in Snohomish County
Naval Station Everett is on the northeast side of Puget Sound next to the marina area of Everett, Washington, 25 miles north of Seattle. The Smokey Point Navy Support Complex is between Marysville and Arlington, Washington, 11 miles north of the naval station.
Naval Station Everett is one of the Navy's newest and most modern facilities. Everett has one of only two Navy-owned West Coast deep-water ports; such ports require no dredging to maintain water depth at the piers and have no tidal or navigational restrictions on ship movement.
The station is home to Carrier Strike Group 11 and Destroyer Squadron 9, as well as Regional Support Organization Pacific Northwest. The station is homeport for six Navy ships and two Coast Guard ships: USS Shoup (DDG 86), USS Momsen (DDG 92), USS Kidd (DDG 100), USS Gridley (DDG 101), USS Sampson (DDG 102), USS Ralph Johnson (DDG 114), USCGC Henry Blake (WLM 563) and USCGC Blue Shark (WPB 87360). Military Sealift Command supply vessels and other visiting ships also use the port on a regular basis.
There are about 1,200 sailors and civil service personnel assigned to commands at Naval Station Everett. The station itself has about 450 sailors and civilians assigned.
Naval Station Everett supports mission-critical functions at Jim Creek Radio Station in Arlington and Naval Facility Pacific Beach on Washington's Pacific coast. The radio station maintains communication with submarines in the Pacific. It is surrounded by the 5,000-acre Jim Creek Wilderness Recreation Area that includes a Navy-protected old growth forest. Naval Facility Pacific Beach supports training for Navy pilots from Naval Air Station Whidbey Island.
Naval Station Everett's areas of responsibility within the Northwest Region encompass the Acoustic Research Detachment in Bayview, Idaho, and the Naval Radio Transmitter Facility in LaMoure, North Dakota. Navy Reserve activities include 16 Navy operational support centers.
While many support facilities are found on Naval Station Everett itself, the Smokey Point Navy Support Complex serves area sailors and families as well, with the commissary, lodging, transient quarters, fleet and family services, chapel and other facilities.
History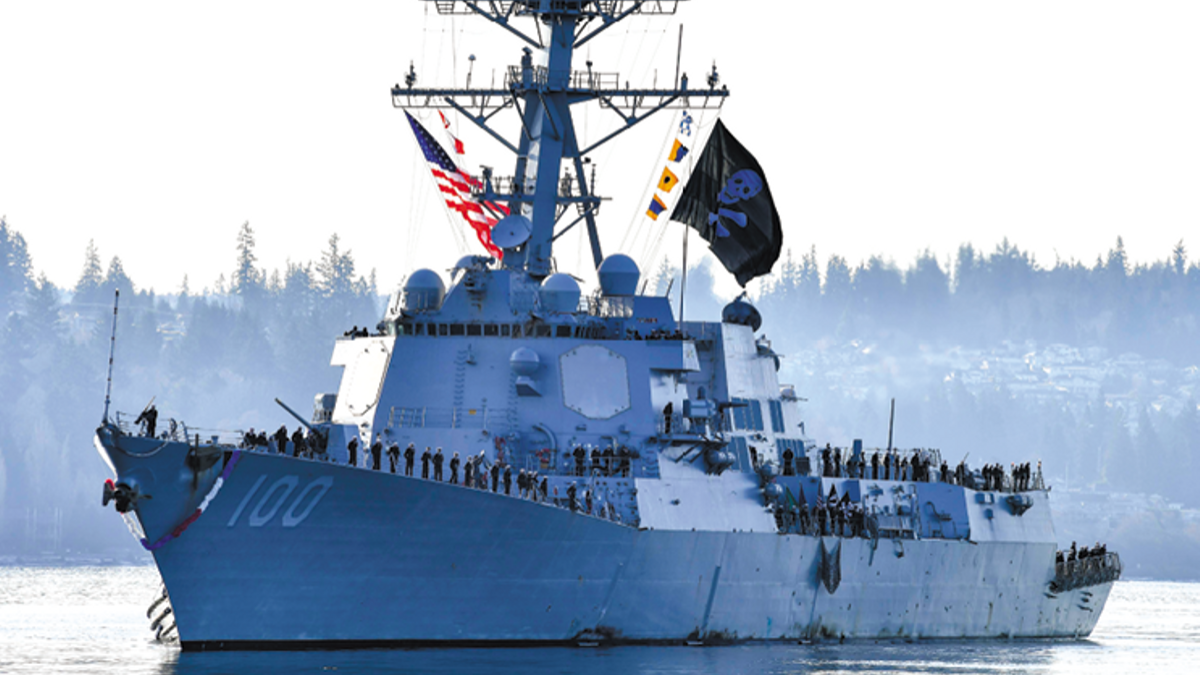 Naval Station Everett's history began in 1983 when the secretary of the Navy proposed a new Puget Sound-area naval base as part of the Strategic Homeport concept. On April 17, 1984, Everett was selected from among 13 ports as the ideal location for the new homeport. Congress approved the first funds for construction Oct. 2, 1986, and the official groundbreaking ceremony was Nov. 9, 1987. The Navy awarded the $56 million carrier pier construction contract Sept. 9, 1988, and in June 1992, three Navy ships participated in the formal opening of the new pier.
A second groundbreaking ceremony took place Aug. 30, 1993, for the Naval Station Everett Navy Support Complex, off 136th Street in Smokey Point. The Navy acquired the 52-acre site to build facilities not available at the waterfront location, among them a commissary, a large exchange, a family support service center, a thrift shop, education offices, bachelor and visitor quarters, a chapel and religious education center, an auto hobby shop, ball fields and courts, fleet parking for personnel assigned to deployed Everett-based ships and a 50-room Navy Lodge.
During the first week of 1994, Naval Station Puget Sound personnel moved to the recently completed fleet support and administration buildings, and on Jan. 4, 1994, officially began operating at Naval Station Everett. On April 8, 1994, the official dedication ceremony was conducted with more than 1,000 guests attending.
On Sept. 3, 1994, USS Ingraham (FFG 61) and USS Ford (FFG 54) arrived as the first of seven ships to be assigned here. On Nov. 22, 1995, USS Paul F. Foster (DD 964) arrived at the naval station. On that same date, the Navy officially announced the assignment of USS David R. Ray (DD 971), USS Callaghan (DDG 994) and USS Chandler (DDG 996) to Naval Station Everett. USS David R. Ray arrived July 29, 1996, and USS Callaghan and USS Chandler both arrived Sept. 27, 1996. To complete the complement of ships at Naval Station Everett, USS Abraham Lincoln (CVN 72) made a change of homeport from Puget Sound Naval Shipyard at Bremerton to Everett Jan. 8, 1997.
In March 1998, USS Callaghan was decommissioned, and in May 1998, two ships based in Japan, USS Fife (DD 991) and USS Rodney M. Davis (FFG 60), made their official change of homeport to Everett.
The Housing Welcome Center at the Navy Support Complex opened in February 1999, and the third bachelor enlisted quarters was opened in May. In September 1999, USS Chandler was decommissioned.
The year 2000 found Naval Station Everett growing. The station added a Navy Federal Credit Union branch, two gas stations and mini-marts and a small movie theater in The Commons and expanded the facilities for off-duty college courses. Also in this banner year, the naval station welcomed the Coast Guard buoy tender USCGC Henry Blake.
Today, the station is home to six Navy ships and two Coast Guard ships: USS Shoup, USS Momsen, USS Kidd, USS Gridley, USS Sampson, USS Ralph Johnson, USCGC Blue Shark and USCGC Henry Blake.
Organizations

CARRIER STRIKE GROUP 11
Current ship and aircraft configuration, combined with the updated training and readiness schedule, ensure ready response for quick surge to any area of operations around the globe. Nimitz Strike Group, led by Commander, Carrier Strike Group 11, is made up of an aircraft carrier with its embarked air wing, a cruiser, two destroyers and an attack submarine, and constitutes the single most powerful mobile force in the world.
DESTROYER SQUADRON 9
Destroyer Squadron 9 is responsible for the crew, training and material readiness of six guided-missile destroyers and the tactical execution of Sea Combat Commander duties within the Nimitz Strike Group. Its parent command is Carrier Strike Group 11.
REGIONAL SUPPORT ORGANIZATION PACIFIC NORTHWEST
The mission of Regional Support Organization Pacific Northwest is to serve as the Naval Surface Forces Pacific regional executive agent for Naval Station Everett homeported surface combatants. The organization assists in managing the overall war-fighting capability of the surface combatant force and maintaining the highest level of engineering, combat systems, logistics, medical and personnel readiness.
NAVY SHIPS
USS Shoup
The USS Shoup is the 36th ship in the Arleigh Burke-class of Aegis guided-missile destroyers and the eighth Flight IIA Aegis destroyer, the most advanced variant of the class. USS Shoup was designed to conduct simultaneous operations in multithreat environments including air, surface and subsurface warfare. The ship is equally adept at operating as part of an aircraft carrier strike group in high-threat environments as in providing vital support and escort capabilities for naval amphibious forces and auxiliary ships.
USS Shoup was commissioned June 22, 2002, in Seattle and has been homeported in Everett since May 23, 2002. It was named in honor of Gen. David M. Shoup, the 22nd commandant of the Marine Corps and a recipient of the Medal of Honor and the British Distinguished Service Order for his actions during the Pacific Campaign in World War II while commanding the 2nd Marines at Betio, a bitterly contested island of Tarawa Atoll.
Built at Litton Industries' Ingalls Shipbuilding in Pascagoula, Mississippi, USS Shoup's cutting-edge designs for propulsion, tactical flexibility and survivability ensure it will hold a prominent place in our defense arsenal to carry out the Navy's mission well into the 21st century.
USS Momsen
The second of the new Arleigh Burke-class of Aegis guided-missile destroyers to be homeported at Naval Station Everett, USS Momsen was commissioned into active duty in Panama City, Florida, on Aug. 28, 2004. The ship is named after Vice Adm. Charles B. Momsen of Flushing, Long Island, New York, who honorably served in the U.S. Navy from 1919 to 1955. Momsen made many contributions to the Navy, most notably his invention of the Momsen Lung, his critical role in the salvage and rescue of 33 personnel from the sunken submarine USS Squalus (SS 192), and his command of the battleship USS South Dakota (BB 57) in the Pacific theater during World War II.
USS Momsen arrived in Everett on Oct. 15, 2004, after completing its maiden voyage around the United States, including a transit through the Panama Canal. The ship underwent its combat systems and final qualifications trials in early 2005 and had its maiden deployment to the 7th Fleet from April to September 2006, in support of Operation Enduring Freedom-Philippines. USS Momsen departed on her first USS Abraham Lincoln Strike Group deployment to the 5th Fleet from March to October 2008, which included its first transit through the Suez Canal, to support Operation Enduring Freedom and the global war on terror.
USS Kidd
The USS Kidd, formerly homeported at Naval Base San Diego, is the third destroyer that shifted its homeport to Naval Station Everett in 2016.
USS Kidd was built in Pascagoula, Mississippi, by Northrop Grumman Ship Systems. It is the 49th Arleigh Burke-class destroyer to be built. It is the third Navy ship named after Rear Adm. Isaac C. Kidd, who was on board USS Arizona during the attack on Pearl Harbor and was the first American flag officer to die in World War II.
In 2014, USS Kidd joined the search for Malaysia Airlines Flight 370 that went missing over the South China Sea. It was the second Navy ship to be deployed in the search.
USS Gridley
The fourth USS Gridley is the 51st Arleigh Burke-class destroyer in the U.S. Navy. It is named after Capt. Charles Gridley, commander of Adm. George Dewey's flagship, Olympia, (Flag Captain) and recipient of Adm. Dewey's famous command, "You may fire when you are ready, Gridley" in the Battle of Manila Bay during the Spanish-American War.
In May 2004, the secretary of the Navy announced the names of five new Arleigh Burke-class destroyers, including the Gridley. Its keel was laid July 30, 2004, at the Bath Iron Works in Bath, Maine. It was christened Feb. 11, 2006. The Gridley was commissioned at the Port of Miami on Feb. 10, 2007, and arrived in July 2016 at its new homeport in Everett.
USS Sampson
The USS Sampson is the U.S. Navy's 52nd Arleigh Burke-class guided-missile destroyer and is the fourth ship named in honor of Rear Adm. William Thomas Sampson, a naval hero in the Spanish-American War. It was authorized in 2002 and commissioned in 2007. The ship was assigned to Destroyer Squadron 9 in 2016 and arrived at its new homeport, Naval Station Everett, in September 2016.
In November 2016, the USS Sampson was the first U.S. warship to visit New Zealand in 33 years since the New Zealand nuclear-free zone came into effect. New Zealand Prime Minister John Key granted approval for the ship's visit under the New Zealand's anti-nuclear law, which requires that the prime minister has to be satisfied that any visiting ship is not nuclear armed or powered. That same month, the USS Sampson and other naval ships from Australia, Canada, Japan and Singapore provided humanitarian assistance after a magnitude 7.8 earthquake struck Kaikoura.
USS Ralph Johnson
The newly commissioned USS Ralph Johnson arrived at Naval Station Everett on April 27, 2018. USS Ralph Johnson is the 64th Arleigh Burke-class guided-missile destroyer and was built by Huntington Ingalls Industries in Pascagoula, Mississippi. It is the first warship named for Marine Pfc. Ralph Henry Johnson. Johnson was posthumously awarded the Medal of Honor for his heroic actions during the Vietnam War. Johnson used his body to shield two fellow Marines from a grenade, absorbing the blast and dying instantly in March 1968.
COAST GUARD SHIPS
USCGC Henry Blake
The Coast Guard Cutter Henry Blake is one of the newest cutters to the Pacific Northwest. The Henry Blake was commissioned Oct. 27, 2000, at Naval Station Everett. The 175-foot buoy tender replaced the 180-foot Coast Guard Cutter Mariposa (WLB 397), which was decommissioned March 31, 2000. The Coast Guard Cutter Henry Blake was named for the New Dungeness Spit Lighthouse keeper, Henry Blake. The New Dungeness Spit Lighthouse, on Washington's Olympic Peninsula, was first lighted Dec. 14, 1857, and was the first active lighthouse in the Strait of Juan de Fuca.
The cutter's area of responsibility includes the Puget Sound, the Strait of Juan de Fuca and the northern coastal portion of the 13th Coast Guard District. Its primary mission is servicing navigations aids, but it also provides marine environmental protection and search and rescue.
USCGC Blue Shark
The USCGC Blue Shark is a newly designed 87-foot coastal patrol boat that arrived at Naval Station Everett on July 19, 2005, and was commissioned there Aug. 16, 2005. The boat has several enhancements over the older coastal patrol boats, including improved mission sea keeping abilities (up to sea state 5), significantly upgraded habitability, and compliance with all current and projected environmental protection laws. It also employs an innovative stern launch and recovery system using an aluminum-hulled inboard diesel-powered water jet small boat. The vastly larger pilothouse is equipped with an integrated bridge system, including an electronic chart display system that interfaces with the Coast Guard's new surface search radar.
Arrival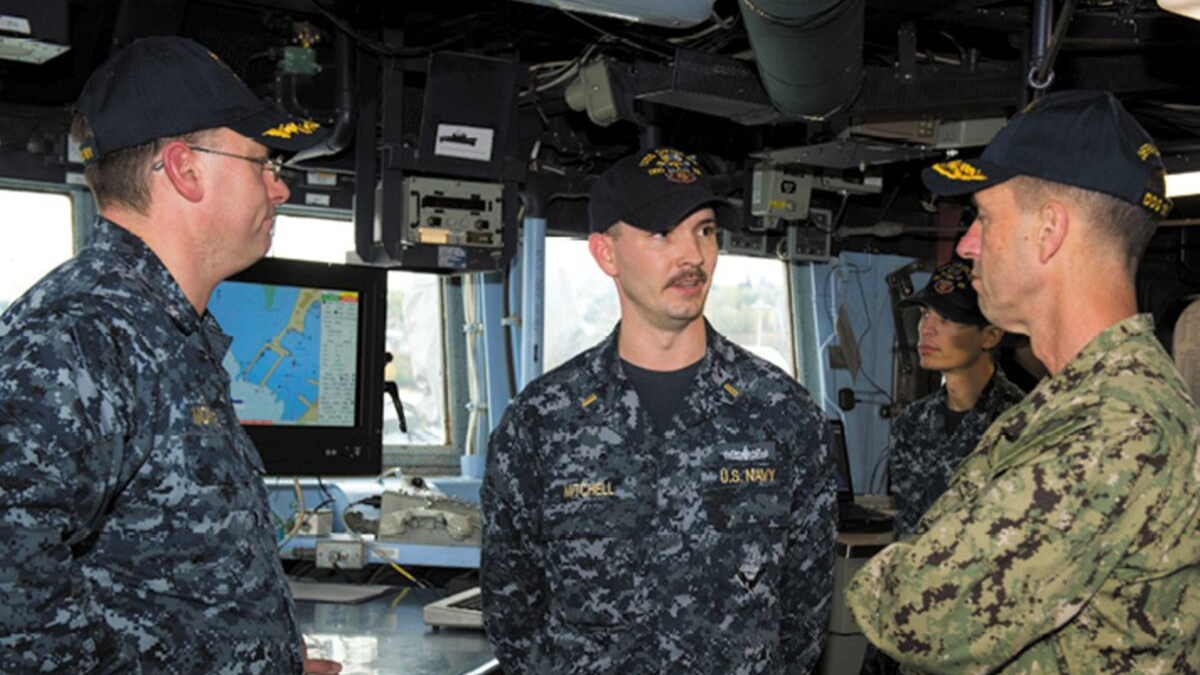 See the Getting To & Around Snohomish County chapter on Page 18 for information about local airports, train service and public transportation. The closest commercial flights land at Seattle-Tacoma International Airport in Seattle, about 45 miles from the base. Transportation is not provided to the base.
SPONSORSHIP
Contact your sponsor with your estimated arrival time and flight information if applicable prior to your arrival at Naval Station Everett.
Sponsorship is vital to the relocation process. Don't PCS without talking to your sponsor before departing for Naval Station Everett. Your sponsor will answer any questions you have about the base and the local area, make lodging or dorm arrangements and meet you upon arrival. Your sponsor will be there to help you and your family until you are settled into your new community.
If you have not been in touch with a sponsor and your departure is nearing, contact your gaining unit, call Fleet & Family Support at 866-854-0638 or email your contact information and arrival date to ffsp.cnrnw@navy.mil.
DRIVING DIRECTIONS
Cellphone use by the driver of a moving motor vehicle is prohibited on all Department of Defense installations unless the cellphone is used with a hands-free device.
From Seattle-Tacoma (Sea-Tac) International Airport
If you drive from the airport, take the Airport Expressway. Keep right at the fork and follow signs for state Route 518/Interstate 5/Interstate 405 and merge onto state Route 518 east. From Route 518 east use the left lane to take I-5 toward Seattle. From I-5, take Exit 192 and use the following Interstate 5 directions.
From Interstate 5
If you are driving north on Interstate 5, take Exit 192 and merge onto Broadway. Turn left on Everett Avenue then right on West Marine View Drive. Continue north over the viaduct. Naval Station Everett's main gate will be on the left.
If you are heading south on I-5, take Exit 198 (Highway 529). After crossing the Snohomish River Bridge, turn right on West Marine View Drive. Continue on until you see Naval Station Everett's main gate on the right.
CHECK-IN PROCEDURES
Base Quarterdeck
Building 2000 425-304-3366
All personnel must check in at the quarterdeck. Quarterdeck staff endorse orders and provide basic station information such as billeting and galley location. Assistance is also provided for personnel from homeported ships and tenant commands.
Sailors attached to Naval Station Everett will have their orders stamped and be directed to the training office, which is on the third deck. Sailors attached to a ship will be sent directly to the ship for check-in. If the ship is not in port at the time of check-in you will be assigned to a temporary personnel unit until your ship arrives or until transportation to your ship has been arranged.
TEMPORARY LODGING
Navy Gateway Inns & Suites
13918 45th Ave. NE
Marysville, WA 98271 360-386-1461
The Navy Gateway Inns & Suites at the Smokey Point Navy Support Complex provides temporary lodging for incoming military families. DOD civilians, retirees, reservists and family members of active-duty personnel are authorized to stay on a space-available status as well.
Accommodations include standard rooms and suites. Amenities include flat-screen TVs, complimentary snacks, free laundry facilities, Wi-Fi, kitchen appliances and more. NGIS is pet-friendly; visit their website for pet policies and fees.
Reservations can be made online; check the website for current room rates.
Navy Lodge
14320 45th Ave. NE
Marysville, WA 98271 360-653-6390
Navy Lodge Everett is on the Smokey Point Navy Support Complex. The Navy Lodge is available for leisure, TDY and PCS lodging. Active-duty personnel, retirees, reservists, public health personnel, DOD personnel and sponsored guests are eligible to stay at the Navy Lodge.
Amenities include breakfast to go, flat-screen TVs with cable, kitchenettes, high-speed internet, a picnic area and a playground. Pet-friendly units are available. Guests should contact the lodge directly for pet policies and associated fees. Handicapped and interconnecting rooms are also available.
The Navy Lodge is within walking distance of the Navy Exchange, commissary, Fleet and Family Support Center, chapel and the housing office.
Reservations can be made online; check the website for current room rates.
Getting Settled

HEALTH CARE
Naval Branch Health Clinic Everett
2000 W. Marine View Drive
Appointments 800-404-4506
www.med.navy.mil/sites/nhbrem/Pages/everetthome.aspx
Naval Branch Health Clinic Everett is a primary care clinic that provides routine, ambulatory health care services to active-duty personnel assigned to Naval Station Everett, any homeported and visiting ships, as well as commands in the surrounding areas and their TRICARE Prime family members. Clinic services include family medicine, immunizations, mental health, optometry, pharmacy and physical therapy.
Dental care is provided to all active-duty personnel, U.S. Coast Guard personnel, U.S. Public Health Service personnel, National Oceanic Atmospheric Administration personnel, Navy Reserve Officer Training Corps personnel and reservists who are activated for more than 30 days. The dental clinic is not staffed to treat family members or retirees. Family members of active-duty personnel are encouraged to use the TRICARE Dental Program. Program information is available by visiting www.tricare.mil/CoveredServices/Dental/TDP.
TRICARE
TRICARE is the health care program for active-duty and retired service members, their families and survivors. TRICARE provides health plans, prescriptions, dental plans and other special health programs to its beneficiaries. TRICARE's mission is to enhance the Department of Defense and the nation's security by providing health support for the full range of military operations and sustaining the health of all those entrusted to their care.
TRICARE offers a range of health care plans. TRICARE Prime is the mandatory health care option for active-duty service members. Family members of active-duty service members, retired service members and their families may also use this option. If you use TRICARE Prime, you are assigned a primary care manager at a military or network provider who delivers most of your care. If you need care your PCM cannot provide, you are referred to a specialist. Active-duty service members and their families pay nothing out of pocket for this option; however, there is less freedom to choose your provider. On Jan. 1, 2018, TRICARE Standard and Extra were combined into a new plan, TRICARE Select. Select is a standardized fee-for-service plan available to family members of active-duty service members, retired service members and their families. After you enroll in TRICARE Select, you may schedule an appointment with any TRICARE-authorized provider. Referrals are not required, but you may need prior authorization from your regional contractor for some services. You will pay a copay or cost share based on the type of care and provider you see. Costs for Select vary, but you will pay an annual deductible as well as a percentage of covered services. Non-network providers may charge up to 15 percent more than the TRICARE allowable charge; you are responsible for these extra charges. TRICARE also offers plans for remote and overseas locations, reserve military members, young adults who are no longer covered under regular TRICARE coverage and other scenarios.
TRICARE coverage is completely portable, so it moves with you when you relocate. Follow these simple steps to ensure you have no break in coverage when you move:
Do not cancel your TRICARE Prime enrollment option before you move.
Update your personal information in DEERS immediately when you arrive at your new location.
Select a new primary care manager.
If you are already using TRICARE Select, moving is easy. When you arrive at your new location, update your personal information in DEERS. Then find TRICARE-authorized providers in your new area. Remember, you may have a new regional contractor and claims filing address.
TRICARE's online tools can help you find and compare plans that you are qualified to use. Beginning in 2019, however, TRICARE will allow you to switch between plans only if you have a "qualifying life event" such as the birth of a baby or a move. For a complete description of the types of coverage programs and regions, visit www.tricare.mil. For more information about recent changes to TRICARE, visit https://tricare.mil/changes.
HOUSING
Housing Service Center
Building 2000, Room 140 800-876-7022
https://everett.navylifepnw.com/housing
The Naval Station Everett Housing Service Center is ready to help you transition to your new home and community. Use its resources to become familiar with available housing options and support services. When you arrive at Naval Station Everett, visit the Housing Service Center for valuable information, counseling and guidance before signing any lease or sales contract for housing.
Unaccompanied Housing
Building 2029 425-304-3111
https://everett.navylifepnw.com/housing
Unaccompanied housing is available for active-duty permanent party residents at Naval Station Everett. The target population for these living quarters is active-duty personnel, E-4 and below. There are four buildings that provide safe, clean, secure and comfortable accommodations for unaccompanied personnel. Amenities include lounge areas with TVs and recreational gear, libraries, common kitchens, laundry rooms, fitness rooms and more. Amenities vary in each building; visit the website for more information.
Naval Station Everett Family Housing
Carroll's Creek Landing
18111 25th Ave. NE
Marysville, WA 98271 360-419-4971
Constitution Park (Hunt Military Communities)
12832 Fifth St. NE
Lake Stevens, WA 98258 877-245-7370
www.northwestmilitaryhousing.com
At Naval Station Everett, military family housing is privatized. In addition to your option to purchase and rent housing in the local community, you may choose to live in privatized housing by signing a tenant lease agreement with Carroll's Creek Landing or Hunt Military Communities, which owns the family housing and is responsible for constructing, maintaining, repairing and managing the community.
For comprehensive information about homes and amenities in the Naval Station Everett privatized housing community, visit the Carroll's Creek Landing or Pacific Northwest Communities websites.
MAIL
Mail may be temporarily forwarded to: Naval Station Everett, 2000 W. Marine View Drive, Training Department, Everett, WA 98207.
RELIGIOUS GUIDANCE
Smokey Point Chapel
13914 45th Ave. NE
Marysville, WA 98271 425-304-3342
The chapel supports the religious needs of all Air Force members. The chapel offers many programs, including worship, liturgy, rites and religious education. Chaplains also offer counseling. All communications with the chapel are confidential and protected by the Uniform Code of Military Justice. If you are seeking spiritual support for any denomination or faith group, contact the chapel. For current service times, visit the chapel's website.
VEHICLE REGISTRATION
All private vehicles operated or parked on the station must be registered with the Visitor Control Center. All privately owned vehicles on base must be insured, and a current license plate is required. Washington state traffic laws apply on base; see the Getting To & Around Snohomish County chapter on Page 18 for more information. All vehicles entering or leaving base are subject to search.
Serving You

DINING
All American Restaurant
Building 2025 425-304-3943
Catering (Grand Vista Ballroom)
Building 1950 425-304-3911
Pierside Grille
Pierside Plaza 425-304-3696
Subway
Building 1950 425-304-4440
Tremors Neighborhood Sports Bar
Building 1950 425-304-3153
For hours of operation, menus and special event information, visit https://everett.navylifepnw.com and click on selections under the "Food & Drink" tab.
EDUCATION
Navy College Program
The Navy College Program provides sailors with opportunities to earn college degrees through a variety of options. The program's mission is to provide continual academic support to sailors while they pursue a college degree, regardless of their location or duty station.
The Navy College Program is now fully virtual. Use the self-service Navy College Program website to access information about college education and other programs available to those in the Navy. The site can also help you connect with counselors who can help you explore your options and find what's best for you.
Columbia College offer classes at Naval Station Everett and the Navy Support Complex at Smokey Point. Visit www.ccis.edu/nationwide/marysville for more information.
Additional educational resources are available at https://tinyurl.com/y8g6noa4.
FAMILY SUPPORT
Child Development Center
Building 1980 425-304-3778
https://everett.navylifepnw.com/child-youth/child-care
The Child Development Center offers center-based care for children 6 weeks to 5 years of age. Care at the center is primarily geared toward those needing full-time child care. The center is based on a developmental program model that focuses on play and its importance in a child's learning process. The center is also a part of the 7 percent of programs in the United States accredited or pursuing accreditation by the National Association for the Education of Young Children.
Children of active-duty military personnel, DOD civilian personnel, reservists on active duty and DOD contractors are eligible. Fees are based on total family income.
Child Development Homes
13912 45th Ave. NE
Marysville, WA 98271 425-304-3046
https://everett.navylifepnw.com/child-youth/child-care
Some parents find that center-based child care is right for their children, but others may prefer a more home-like atmosphere for child care. To accommodate those individuals, Navy Region Northwest offers a Child Development Home program, in which caregivers provide child care services out of their homes.
The CDH program has more than 100 homes throughout the region certified by Navy Child Development Programs to provide child care to children up to age 12. They provide the same level of high-quality care found in on-base centers but are often able to offer more flexibility in services. Providers may offer part-time, hourly, evening, weekend and deployment care. Homes are required to meet Navy child care guidelines, and many are also licensed by the state of Washington. Child care providers offer developmental programs and receive training and home visits on a monthly basis.
A CDH subsidy is available for all eligible families seeking full-time care so that child care fees are comparable to those fees charged in on-base centers.
Exceptional Family Member Program
Building 2000, Room 108C 425-304-3714
https://everett.navylifepnw.com/child-youth/resources
This program provides special-needs families with information and referral services.
Fleet & Family Support Centers
Naval Station Everett
Building 2000, Room 133 866-854-0638
Smokey Point
13910 45th Ave. NE, Suite 857
Marysville, WA 98271 866-854-0638
https://everett.navylifepnw.com/support-programs/fleet-family-support-centers
The Fleet and Family Support Program provides unified, customer-focused programs and services to support sustained mission and Navy readiness, strengthening personal and family competencies to meet the challenges of the military lifestyle.
FFSP offers services and classes, workshops and webinars on a variety of topics including employment, new parent support, stress management, communication, relocation, financial management, transition assistance, counseling and more.
School Liaison Office
13912 45th Ave. NE, Suite 111
Marysville, WA 98271 425-304-3688
https://everett.navylifepnw.com/child-youth
The school liaison office is the connection between Naval Station Everett families and private and public schools, transitioning families and the community at large. The office provides support to service members (by appointment) during all stages of transition and deployment to ensure children receive every possible opportunity for quality education.
Youth & Teen Program
Building 1980 425-304-3778
https://everett.navylifepnw.com/child-youth
The Youth & Teen Program at Naval Station Everett provides a monthly calendar of events including classes, 4-H events, field trips, sports clinics and summer camp. Check with the Youth Programs office for the current monthly schedule.
Through a partnership with the Boys & Girls Clubs of America, the Youth & Teen Program offers personnel assigned to Naval Station Everett 13 locations in Snohomish County for youth to participate in recreational programs. Memberships are provided at no cost.
FINANCIAL SERVICES
Navy Federal Credit Union
Building 1950 888-842-6328
13910 45th Ave. NE, Room 821
Marysville, WA 98271 888-842-6328
LEGAL SERVICES
Legal Office
2000 W. Marine View Drive 425-304-4551
www.jag.navy.mil/legal_services/rlso/rlso_northwest.htm
Region Legal Service Office Northwest provides legal assistance to active-duty service members and their dependents, reservists on active duty for 30 days or more and retirees on a variety of topics. Legal assistance includes advice on topics like consumer and financial affairs, disaster relief support, family law, foreclosures, immigration, notary services, powers of attorney, landlord-tenant matters, the Servicemembers Civil Relief Act, small claims court, victim assistance, wills and estate planning. Pre-deployment services are given priority.
LIBRARY
Resource Center
Building 1950 425-304-3579
https://everett.navylifepnw.com/recreation/entertainment
The Resource Center, on the second floor of The Commons, offers a free paperback exchange program and hardback book checkouts. Choose from an array of Navy leadership, fiction and nonfiction, young adult, children, and reference books and materials, as well as magazines, DVDs and audiobooks. Fax, copy, scan, computer, Wi-Fi and printing services are also available.
RECREATION
For information about the recreational programs at Naval Station Everett, visit Navy Life Pacific Northwest online at https://everett.navylifepnw.com.
Auto Hobby Shop
13904 45th Ave. NE
Marysville, WA 98271 425-304-4926
https://everett.navylifepnw.com/recreation/auto-services
The Auto Hobby Shop has everything you need for DIY auto care and certified mechanics if you prefer to leave the repairs in expert hands.
Boat and Vehicle Storage
Sailor's Choice Marina and Mini Storage
Spruance Boulevard and
Thatcher Street 425-304-3449
Vehicle Storage
North Marysville Support
Complex at Smokey Point 425-304-3449
https://everett.navylifepnw.com/recreation/auto-services
Sailor's Choice Marina is a private mooring facility with numerous services for all authorized DOD boating enthusiasts. Located within the grounds of Naval Station Everett in the inner harbor, the marina is the perfect place to furl your sails and tie up for the night or longer. The marina offers year-round moorage and can moor various sized vessels. There are also 56 mini storage units just a short walk from the marina. Visit the website for information on slip sizes, storage unit sizes and rates.
Naval Station Everett RV Storage provides secure storage within a fenced, paved lot for vehicles from 10 to 40 feet. Call for space availability or more information.
The Commons
Building 1950 425-304-3906
https://everett.navylifepnw.com/recreation/entertainment
Something is always shaking at The Commons. This state-of-the-art, 63,000-square-foot building houses a fitness center, pool, food court, Liberty Single Sailor Center, movie theater, consolidated club, banquet hall and ballroom, all rolled into one complex.
Community Recreation Office
Building 1950
Outdoor Equipment 425-304-3449
Tickets 425-304-3167
Trips and Tours 425-304-3449
https://everett.navylifepnw.com/recreation
Community Recreation staff members are your "concierge" to the beautiful, and sometimes rainy, Pacific Northwest. Community Recreation offers information and resources, classes and activities, special events, parks, picnic areas, playgrounds, Trips and Tours, discount tickets, outdoor equipment rentals and more.
Trips and Tours allow you to get off base and explore Washington — whether by rock climbing, hiking, kayaking or a night on the town. The different trips have experienced guides and typically depart from Naval Station Everett.
Discount tickets are available for Northwest sporting events, concerts, theater performances, special events, dining, ski resorts, amusement parks and local attractions. Discounts and information are also available for hotels, transportation, California, Florida and British Columbia attractions, and more.
Equipment rentals include everything from lawn and garden items to camping and boating equipment as well as sports gear and tools.
Fitness Center
Building 1950 425-304-3336
https://everett.navylifepnw.com/fitness-sports
Located in the northwest wing of The Commons, the 7,000-square-foot gymnasium has a full-sized basketball court with bleacher seating for command tournament games or larger group fitness PT classes. With two racquetball courts, a multipurpose group fitness classroom, PRT training room, NOFFS Zone, and dry saunas in both men's and women's changing rooms, there is something to help everyone get in shape.
Liberty Center
Building 1950 425-304-3579
https://everett.navylifepnw.com/recreation/liberty-single-sailor-program
The newly renovated Vibes Liberty Lounge includes four flat-screen televisions, gaming stations, pingpong, foosball and billiards tables, computers with videoconference capabilities and a music sound booth. On the bridge adjacent to Vibes, you'll find the Resource Center, which has a selection of hardback and paperback books, CNO reading selections, magazines and newspapers. High-top tables with power outlets are also available for those taking advantage of the free Wi-Fi in the building.
Movie Theater
Building 1950 425-304-3680
https://everett.navylifepnw.com/recreation/entertainment
Faultline Flicks, a 25-seat mini theater, serves as the movie viewing location for E-1 to E-5 active-duty single service members and geographical bachelors. The theater offers more than 200 Navy Motion Picture Service movies to choose from. Stop by the Vibes Liberty Lounge to view a current list of movies.
Pierside Plaza
Adjacent to Pier Alpha 425-304-3580
https://everett.navylifepnw.com/recreation/entertainment
Pierside Plaza is a great place to grab a bite to eat, do laundry, watch a movie, surf the internet or play video games. The facility has free laundry facilities, a cyber cafe, game systems, a TV lounge, regular weekly programming and more.
Pool
Building 1950 425-304-3388
https://everett.navylifepnw.com/fitness-sports
The Tsunami Pool has eight 25-yard lanes and ranges from 4 feet to 13 feet in depth. With its salt-water purification system, the Tsunami Pool is less harsh than other local swimming pools. Programs include formal swim instruction for all ages, American Red Cross health and safety certifications, and aquatics group fitness classes.
SHOPPING
Smokey Point Commissary
13900 45th Ave. NE
Marysville, WA 98271 425-304-3379
Save your hard-earned dollars when shopping for groceries at the commissary.
Everett Navy Exchange
The Everett Navy Exchange wants to be your first choice for shopping. It offers a price-match program that guarantees the lowest prices in town. Hours of operation for services outside the main exchange vary, so call or visit the website for detailed information.
Main Exchange
Building 13904 425-304-4940
Services
Appliances 425-304-4905
Barbershop and Beauty Shop 425-304-4965
Garden Shop 425-304-4985
Gas Station 425-304-3766
Jewelry 425-304-4988
Optical Shop 425-304-4960
Fleet Store
Building 1800
Barbershop 425-304-4445
Tailor Shop 425-304-4466
Uniform Shop 425-304-4462