to Snohomish County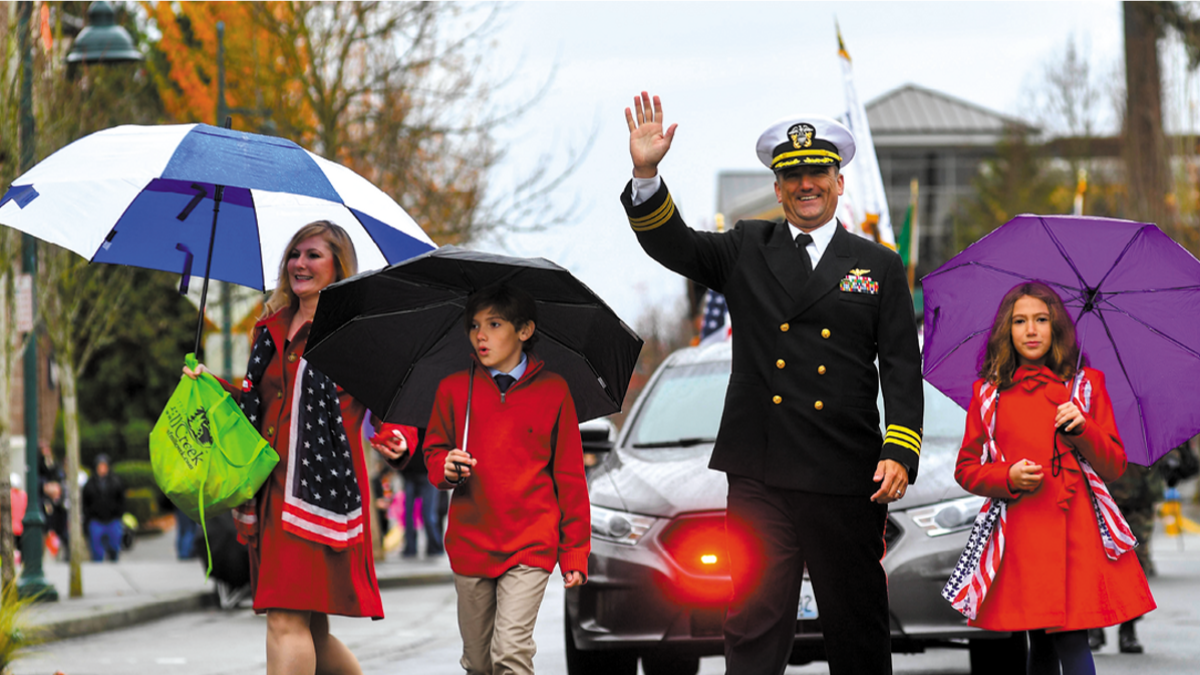 Welcome To Washington! Part of the lush, green Puget Sound region, Snohomish County covers 2,090 square miles from Skagit County to the north and King County, with its star city Seattle, to the South.
Snohomish County has a population of 801,633, according to the 2017 census, making it the third most-populous county in the state. Its county seat and largest populated city is Everett, with about 110,000 residents. From saltwater beaches and rolling farmlands in the west to dense forest in the mountainous east, the county boasts a wide variety of topography. Sixty-eight percent of the county is forestland, 18 percent is rural, 9 percent is urban/city and 5 percent is agricultural. Most of the county's development and residents can be found along the narrow, westernmost Puget Sound lowlands.
The county offers many historical and cultural attractions, plus modern amenities. In addition to its peaceful natural settings, there are archeological sites, museums and parks. Outdoor activities abound, including fishing, golfing, mountain biking, hiking, camping and more.
There are also shopping, dining and nightlife opportunities for residents to explore: Annual events and festivals celebrate everything from bluegrass and the arts to the area's agriculture and wild eagles.
History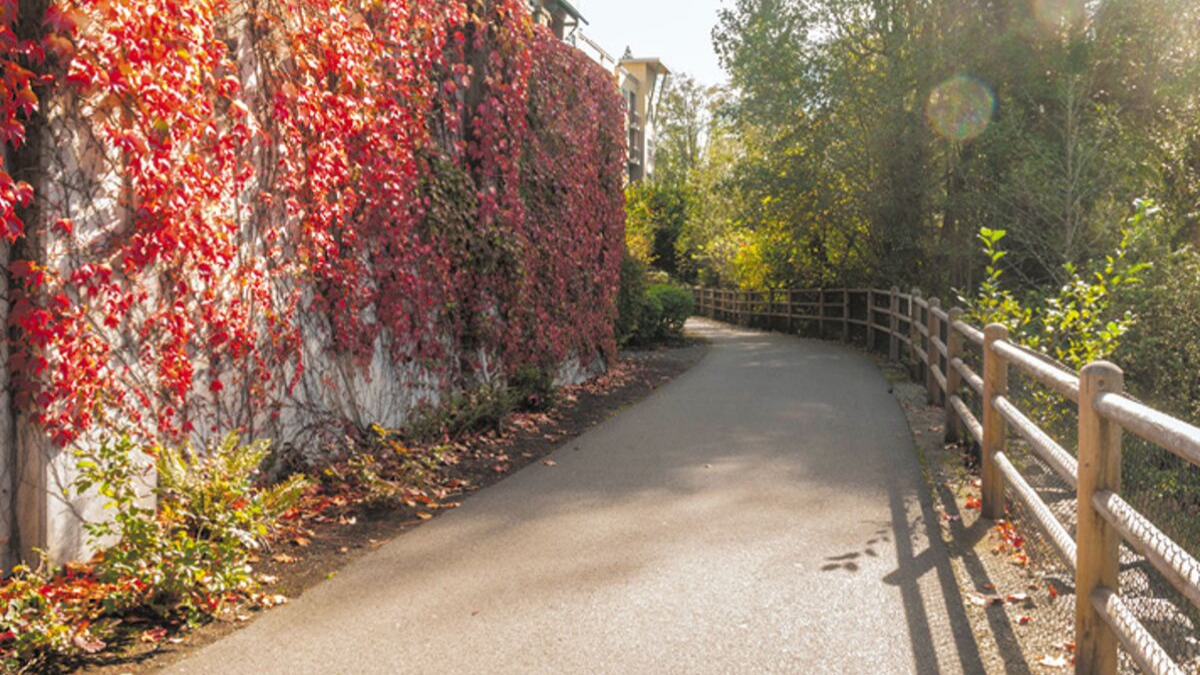 For thousands of years the Snohomish and related Native American tribes inhabited the area that presently comprises Snohomish County and Hat, Whidbey and Camano islands. The Snohomish Tribe was the largest Native American population in the area. They lived along the shores of Puget Sound from Warm Beach to Richmond Beach and along the Snohomish River to Monroe. Tribes followed the traditional cycle of fishing, hunting and gathering along the two major river systems that flow through the land: the Stillaguamish River, with its north and south forks, and the Snohomish River, formed from the Skykomish and Snoqualmie rivers.
British Capt. George Vancouver landed on the beach south of Hebolb on June 4, 1792, claiming the Puget Sound region for England's King George III and naming nearby locations including Puget Sound, Port Gardner Bay and Port Susan Bay. However, American interests in the region grew over the years as part of the concept of manifest destiny. By the Treaty of 1818, Great Britain and the United States established the 49th parallel as the northern border between Canada and the U.S. as far west as the Continental Divide of the Rocky Mountains, but they agreed to joint control and occupancy of Oregon Country. On June 15, 1846, Britain ceded its claims to the lands south of the 49th parallel, and the U.S. ceded its claims to the north of the same line, the present-day Canada-U.S. border.
In 1848, the Oregon Territory, composed of present-day Washington, Oregon and Idaho as well as parts of Montana and Wyoming, was established. Washington Territory, which included Washington and parts of Idaho and Montana, was formed from the Oregon Territory in 1853. On Jan. 22, 1855, Washington territorial Gov. Isaac Stevens and 81 tribal leaders met at Point Elliott to sign a treaty between regional tribes and the U.S. government. The Snohomish signed away their lands in exchange for cash, hunting and fishing rights and a reservation established at Tulalip.
During Washington's territorial years, the peninsula that would become Everett was mostly logged by companies drawn to its old-growth trees and proximity to mills at Port Gamble and Utsalady. About a dozen homesteaders and squatters chose this location as well. As the population grew, local settlers petitioned the territorial legislature to develop a separate county, and Snohomish County, originally part of Island County, was formed on Jan. 14, 1861.
Snohomish County grew, as did most the Pacific Northwest, with the arrival of the railroad. On July 4, 1889, Joseph Pearsall struck gold and staked a claim at Monte Cristo. This drew prospectors to the area and helped solidify plans for development.
By 1910, it was estimated that one-fifth of Everett's population was employed in the lumber mills, where hours were long and working conditions were dangerous. Railroading and logging held equal dangers. Trades unions gained an early, solid base in Everett, but union members often faced backlash and blacklisting from jobs. On Nov. 5, 1916, the Everett Massacre, a labor confrontation between the Industrial Workers of the World and county lawmen, left two deputies and at least five union members dead, with dozens more wounded.
World War I dashed the hopes of many reformists, and Snohomish County solidly backed the war effort. The predominant economy now was lumbering, and an earthquake in Japan in 1923 spurred a lumber boom in the Pacific Northwest, bringing the region out of recession and fueling development that lasted until the 1929 stock market crash. During the Great Depression, government reports listed Snohomish County as one of the state's neediest counties. Its lumbering economy tumbled. Mills closed and restarted, only to close again.
After the bombing of Pearl Harbor, wartime industries revitalized the county. The Everett Pacific Shipbuilding and Dry Dock Company, operated by Pacific Car and Foundry of Seattle, began wartime production on the Everett waterfront in 1942. Everett Marine Ways, the Carl E. Edlund Shipyard and the Stanwood Shipyard contracted to build ships for the Navy as well. Boeing Aircraft Co. operated two airplane assembly plants in Everett, employing mostly women.
Post-World War II growth in the Pacific Northwest quickly connected rural areas and small towns. Highway construction linked Stanwood, Snohomish and Monroe with Everett, Seattle, Tacoma and Bellingham. In 1967, Boeing began building the 747 plant near Everett's Paine Field, thus initiating rapid population growth in the county.
Growth issues have dominated the area's landscape since the 1970s. Much of the county's farmland has been sold for real estate development, and once-quaint roads have become highways with numbers instead of names. When an Everett Navy homeport was planned in the 1980s, a citizens group formed to oppose it, but layoffs and lumber giant Weyerhaeuser rallied voters to overwhelmingly support Naval Station Everett, which was dedicated in 1994.
By 2006, Snohomish County had become one of the fastest-growing communities in the United States; these days its economy is a mix of technology, aerospace, service-based business, building trades and tourism.
Safety
State of Washington
Division of Emergency Management
253-512-7000
www.mil.wa.gov/emergency-management-division
Washington Military Department's Emergency Management Division works to minimize the effect of emergencies and disasters on the people, property, environment and economy of Washington. Visit the division's website for access to preparedness information for individuals, families, pets and businesses.
Snohomish County
Emergency Management 425-388-5060
www.snohomishcountywa.gov/180/Emergency-Management
The Snohomish County Department of Emergency Management coordinates emergency management in partnership with the entire community to lessen the effect of disasters on people, property, the environment and the economy. The office plans and conducts emergency training; and serves as a liaison with state and federal emergency agencies. Visit the website for the county's disaster planning guide and other disaster preparedness information.
Weather and Climate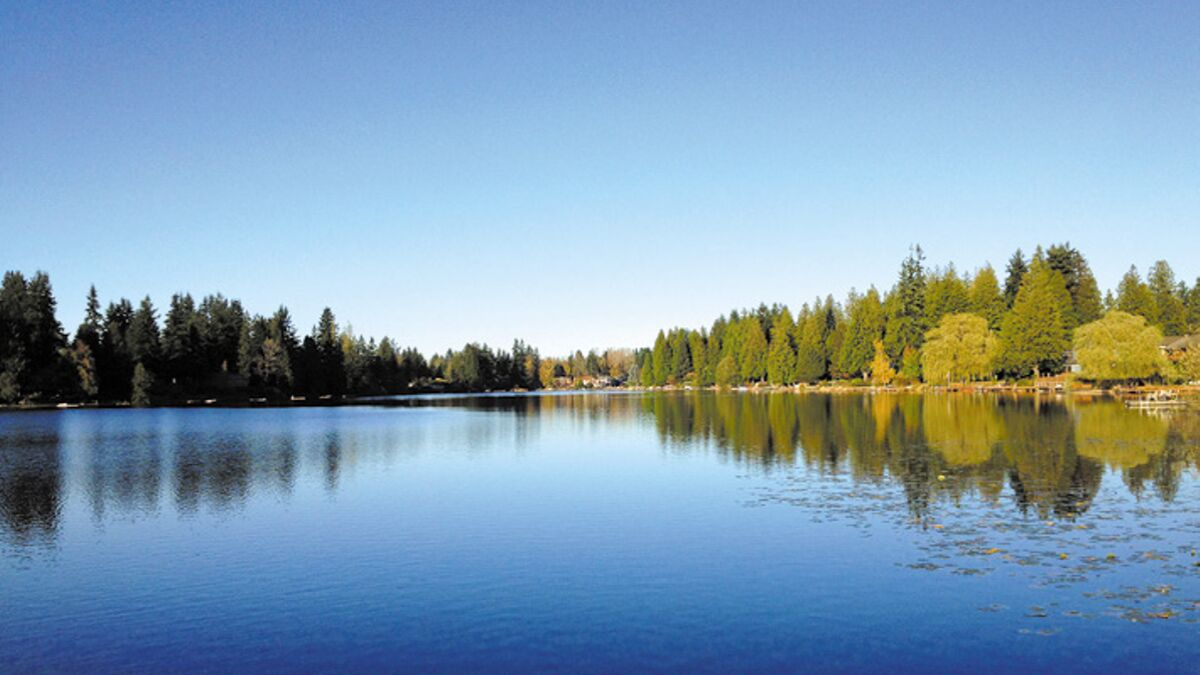 Snohomish County enjoys a moderate year-round climate with average temperatures ranging from about 75 degrees in July to about 33 degrees in January. The Olympic Mountains to the west, across Puget Sound, shelter the area from excessive precipitation coming off the Pacific Ocean. Annual precipitation in the western part of the county is 35 inches but increases sharply as the elevation climbs into the Cascades Mountains.
Local Hazards
Every second counts in a disaster so planning and preparation can be lifesavers.
The Emergency Management Division is part of the Washington State Military Department. The EMD is the official emergency preparedness department, combining state and federal resources for homeland defense, homeland security and emergency mitigation, preparedness, response and recovery activities. Its website provides information on creating an emergency plan and emergency kit, pet preparedness and disaster preparedness for schools. For more information about local disaster preparedness, visit www.snohomishcountywa.gov/180/Emergency-Management or http://mil.wa.gov/emergency-management-division.
Another great resource for natural disaster and severe weather information is the Centers for Disease Control and Prevention website at www.cdc.gov/disasters. Here you can find information on how to prepare for various weather emergencies.
The following are considered significant hazards in Washington.
Earthquakes
Washington, especially the Puget Sound basin, has a history of frequent earthquakes. More than 1,000 earthquakes occur in the state each year, and a dozen or more are strong enough for people to feel the ground shaking. It is important to be prepared for earthquakes before they occur. Identify potential hazards in your home. Secure top-heavy furniture to a wall. Use earthquake putty on hanging pictures and mirrors. Secure objects on shelves that could become projectiles during an earthquake.
In case of an earthquake, remember: Drop, cover and hold on. If you are not near a table or desk, drop to the floor against an interior wall and protect your head and neck with your arms. Avoid exterior walls, windows, hanging objects, mirrors and other objects that could fall.
For more tips on earthquake safety, visit the Emergency Management Division's web page at www.mil.wa.gov/emergency-management-division/hazards/earthquake.
Floods
Floods are the most common natural disaster in the United States. Even beyond coastal regions, flash floods, inland flooding and seasonal storms affect every region of the country, damaging homes and businesses. It is dangerous to underestimate the force and power of water.
During a flood watch or warning, gather your emergency supplies and stay tuned to local radio or TV stations for further weather information. If you are outdoors during a rainstorm, seek higher ground. Avoid walking through any floodwaters — even water 6 inches deep can sweep you off your feet. If you are driving, avoid flooded areas. The majority of deaths in floods occur when people drive through flooded areas. Roads concealed by water may not be intact. Water only a foot deep can displace a vehicle. If your vehicle stalls, leave it immediately and seek higher ground. Rapidly rising water can engulf a vehicle and sweep it away.
For more safety information, visit Washington's Emergency Management Division website at www.mil.wa.gov/emergency-management-division/hazards/flood.
Thunderstorms
Strong winds and large hail, thunderstorms, tornados, rain, snow or other mixed precipitation are not uncommon in Washington, with most moving in from the Pacific Ocean. Typically, a severe storm can snarl transportation and knock out utilities.
While more likely at certain times of the year, thunderstorms can happen anytime. A severe thunderstorm can knock out power; bring high winds, lightning, flash floods and hail; and spin into a twister in seconds. Pay attention to storm warnings. Remember the rule: "When thunder roars, head indoors." The National Weather Service recommends following the 30/30 rule: People should seek shelter if the "flash-to-bang" delay — length of time in seconds from the sight of the lightning flash to the arrival of its subsequent thunder — is 30 seconds or less, and remain under cover for 30 minutes after the final thunderclap.
For more safety information, visit https://tinyurl.com/y8h4754e.
Wildfires
The wildfire season in Washington usually begins in early July and typically culminates in late September when regular rain returns to the Pacific Northwest. However, wildfires have occurred in every month of the year. The majority of wildfires are caused by humans. Causes include arson, recreational fires that get out of control, negligently discarded cigarettes and debris burning. Natural causes like lightning can also cause a wildfire.
If your home is in an area prone to wildfires, you can mitigate your risk. Have an evacuation plan and maintain a defensible area that is free of anything that will burn, such as wood piles, dried leaves, newspapers and other brush.
Even if your home is not in the vicinity of a wildfire, the smoke and ash produced by wildfires can create air quality issues for hundreds of miles. Pay attention to local air quality reports following a wildfire in your area.
Wildfires are unpredictable and impossible to forecast so preparation is especially important. Visit www.snohomishcountywa.gov/3629/Wildfire-Preparedness for information on wildfire preparedness.