In Snohomish County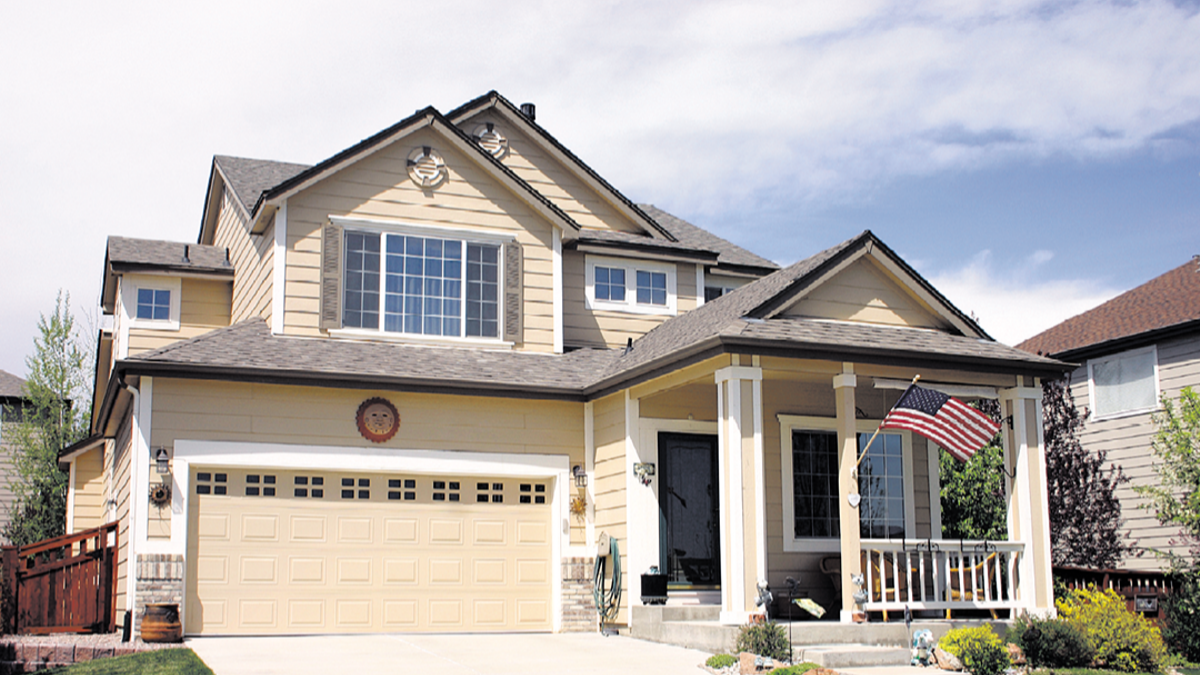 The overall cost of living in Snohomish County in 2016 was about 8 percent higher than the national average due to the high cost of housing (about 27 percent more), according to PayScale.com, although wages across the county tended to be higher as well. Dwindling housing inventory has caused prices to skyrocket as people working in nearby Seattle have flocked to the area. In 2017, an estimated 801,633 people called Snohomish County home, an increase of a little over 12 percent since 2010, the U.S. Census Bureau says. With 2,087.27 square miles of land, that works out to a population density of 340 people per square mile.
Naval Station Everett, in Snohomish County, is more than 6,500 people strong, and approximately 84 percent of personnel live off base in surrounding communities. The county's communities give newcomers many choices when selecting a home, so enlist the help of a reputable real estate agent to help you sort through the options. The Washington Realtors group is a central source of local real estate information and services; those interested in purchasing a home can visit www.warealtor.org to find expertise and professional services.
SNOHOMISH COUNTY
Snohomish County, created out of Island County on Jan. 14, 1861, is named for the Snohomish tribe, spelled "Sdoh-doh-hohbsh" in the Lushootseed language and of disputed meaning with unclear origins. Chief William Shelton, the last hereditary tribal chief of the Snohomish tribe, insisted that it meant "lowland people," a name associated with the tribe's home along the waters of the Puget Sound; others have disputed this, saying the word means "a style of union among them," "the braves" or even "sleeping waters."
Snohomish County is in the western part of Washington, about halfway between the state's north and south borders. Possession Sound and Puget Sound define the county's western border, while the eastern border is bound by the summits of the Cascade Range. Four counties are adjacent to Snohomish County: Skagit County to the north, Chelan County to the east, King County to the south and Island County to the west. The county's terrain flattens to plains in the west and rises to mountains in the east, the Cascade Range, which holds the highest point in Snohomish County, 10,541-foot Glacier Peak.
Communities in Snohomish County near Naval Station Everett include Arlington, Edmonds, Everett, Lake Stevens, Lynnwood, Marysville, Mukilteo and the city of Snohomish.
Arlington
Arlington sits about 19 miles north of Everett, toward the northwestern side of the county. The city's 9.25 square miles are home to more than 19,000 residents. The city was mapped out by European Americans in 1900, named after Lord Henry Arlington and incorporated as a city on May 5, 1903.
From its beginning, Arlington depended on timber harvesting and products. It was once dubbed the "Shingle Capital of the World" because of all the shingle mills, sawmills and logging camps in the vicinity. Historically, Arlington was a railroad town: It was on the Northern Pacific main line that stretched from the Canadian border to Snohomish and also had a branch line running east to Darrington that primarily carried timber products. As the timber industry declined in the 1800s, both these lines were abandoned by NP's successor, Burlington Northern Santa Fe, though Arlington still maintains a rail connection with BNSF.
Homes in the area range from well-established neighborhoods to brand-new housing developments, including one near the municipal airport and another in and around the Gleneagle Golf Course. Median rent is $1,059 and selected monthly owner costs of housing units with a mortgage are $1,745. Mean travel time to work for those living in Arlington is 30 minutes.
Edmonds
Edmonds is the oldest incorporated city in Snohomish County and the third most-populous, with a headcount estimated at 42,209 in 2017. Settler George Brackett's homestead and 1876 logging operation formed the foundation of Edmonds, which incorporated in 1890. There are at least two schools of thought as to how the city got its name: either from Vermont Sen. George Franklin Edmunds, whom George Brackett admired, or in association with nearby Point Edmund, named by explorer Charles Wilkes in 1841, but changed later to Point Edwards.
In 1891, the Great Northern Railway came through and early settlers and investors grew hopeful that Edmonds would prosper. Unfortunately, the city suffered a series of fires over the years, and many buildings were lost. Things began turning around after the first car arrived in Edmonds in 1911, and as more roads were constructed and ferry service began in 1923, the town experienced commercial and residential development and steady growth.
The community's location along the west-facing slopes of Puget Sound provides many amenities, including extensive views of the water and Olympic Mountains, access to four beaches and waterfront parks and to a compact, walkable downtown. Edmonds has a variety of parks, including a dog park, a small skate park, a salt marsh and the Edmonds Underwater Park, a local scuba diving site.
This residential community is roughly 9 square miles, and mean travel time to work for those who live in Edmonds is 32 minutes. Median rent in the city is $1,208 and selected monthly owner costs of housing units with a mortgage are $2,072.
Everett
Everett is the county seat and the largest city in Snohomish County, with more than 110,000 residents. It began as a planned industrial city, a lumber mill town, the 1892 economic offspring of John D. Rockefeller and other East Coast capitalists. The new city 25 miles north of Seattle was named for Everett Colby, Rockefeller college classmate and son of Wisconsin Central Railroad magnate Charles L. Colby.
In 1984, Everett was chosen as the site for a U.S. Navy Homeport, Naval Station Everett, which formally opened in 1992, and on Jan. 8, 1997, welcomed the aircraft carrier USS Abraham Lincoln.
Everett is famed as home of the largest public marina on the West Coast and of aviation giant Boeing's assembly plant for the 747, 767, 777 and 787. The Boeing facility is the largest building in the world by volume: 116.5 million cubic feet.
Like Arlington's, Everett's early economy was tied to the lumber trade, but as lumber's star faded and Boeing opened in the mid-1960s, the area's focus shifted to manufacturing, and Boeing is now the top employer in the city and county.
The city is dotted with approximately 40 parks, including Walter E. Hall Park, which boasts a golf course and skate park, and Forest Park, a heavily wooded park with a swimming pool, miles of trails and an animal farm.
This residential community is 33.45 square miles and mean travel time to work for those who reside in Everett is 28 minutes. Median rent in the city was $1,018 in 2017, the most recent census figures, and selected monthly owner costs of housing units with a mortgage were $1,684.
Everett is home to the AquaSox minor league baseball team and Everett Community College.
Lake Stevens
Lake Stevens was named after the lake at its heart and is southeast of Marysville, north of the city of Snohomish and 8 miles east of Everett.
From the 1920s to the 1950s, Lake Stevens was primarily a resort community, with many public and private beaches scattered along the shore. On Nov. 29, 1960, Lake Stevens incorporated as a city with an initial population of 900, but soon its popularity and natural beauty, combined with changing commuter habits, drew more and more residents, changing its character to that of a suburban community. Today Lake Stevens has approximately 32,000 residents living in its approximately 9 square miles.
Mean travel time to work for residents of Lake Stevens is 32 minutes. Median rent is $1,354 and selected monthly owner costs of housing units with a mortgage are $1,925.
Lynnwood
The name "Lynnwood" was the brainchild of Seattle developer Karl O'Beirn, who in 1937 platted some lots to sell along Highway 99 and Alderwood Road (now 196th Street Southwest). He named his project "Lynn" for his wife and "wood" for Alderwood, co-opting part of the name of the nearby Alderwood Manor community. Neighboring entrepreneurs piggybacked on O'Beirn's initiative and produced an actual community, the Lynnwood Business District. After a few false starts, Lynnwood incorporated in April 1959 with a mayor-council city government, which hired Lynnwood's first police officer. Chief Albert L. Glandt, formerly of the Chicago Police Department and semi-pro football, supplied his own car, supplementing it with a German shepherd.
Today, Lynnwood, with a population of 38,000, is a mix of urban, suburban, small city, crossroads and bedroom community to many professionals who work in Seattle. Shopping, though, is its mainstay. Its first big shopping mall opened in September 1979, and now it's considered the shopping hub of south Snohomish County.
At 7.84 square miles, Lynnwood is chock full of parks and trails: 230 acres of developed parks and facilities, 20 acres of undeveloped park land, more than 100 acres of natural open space and some 14 miles of trails.
Median rent is $1,043 and selected monthly owner costs of housing units with a mortgage are $1,835. Mean travel time to work in Lynnwood is nearly 30 minutes.
Marysville
Marysville's settlement and history began with the signing of the Point Elliott Treaty in 1855 between the United States and the Tulalip people to establish a reservation for them and allow newcomers to settle on the tribe's former territory. The timber industry quickly moved in, staking several claims during the 1860s in the area that would become Marysville. Loggers and the nearby Tulalip reservation provided ample customers for trade, and in 1872, the federal government authorized a small trading post with James P. Comeford, ultimate founder of Marysville, as its proprietor.
The post prospered, and when timber traders wanted to sell 1,280 acres of nearby land in 1878, Comeford was in a position to buy and build, and his new combined store, home, small dock and plank road became Marysville. By 1879, his wife, Maria, had opened the first school for children; by 1880, Comeford was postmaster.
The first saw mill opened in 1887 with three more mills on its heels, and the coming of the railroad in 1889 linked the timber industry and the area to other markets. More and more settlers arrived by rail and steamboat, and in 1891 Marysville incorporated.
Since 2000, residential, commercial and industrial growth and land annexations have transformed the city. The population has more than doubled from just over 29,000 in 2000 to nearly 69,000 in 2017, making it the second-largest city in Snohomish County.
The strawberry farms that once ringed Marysville gave it the nickname of "Strawberry City," and the sweet berries are still celebrated — and eaten — in June at the annual Strawberry Festival. Residents and visitors alike can enjoy Ebey Waterfront Park on the Snohomish River Delta and Port Gardner Bay, one of the area's best-kept secrets, or shopping in downtown Marysville.
Median rent in Marysville is $1,214 and selected monthly owner costs of housing units with a mortgage are $1,720. Mean travel time to work is 30 minutes.
Mukilteo
Mukilteo, which means "good camping ground," is a waterfront city in Snohomish County on the shores of Puget Sound, with a Washington State Ferries terminal that carries passengers to and from Clinton, on Whidbey Island to the west. Mukilteo's 21,000 residents live in one of the most affluent suburbs of Seattle; selected monthly owner costs of housing units with a mortgage are $2,363, the U.S. Census says, and median rent is $1,479. Mean travel time to work is 25 minutes.
In 1900, the population was only 350, but the next year, the federal Lighthouse Board decided to build a light and fog signal at the point in Mukilteo. The lighthouse, still standing, was completed in 1906, but even at incorporation in 1947, Mukilteo's population was only 775, though with hints of growth to come: By then there was ferry service to Whidbey Island, a fuel storage facility for the Air Force on the waterfront and a major rail line for the Great Northern Railway along the city's entire waterfront. Mukilteo's first growth spurt came with the 1980 annexation of an additional 1.2 square miles, which increased the population to 4,130 people. In 1991, the Harbour Pointe area was annexed, doubling the size of the city to 6.25 square miles.
In 2009 and 2011, Mukilteo was ranked in the No. 10 on Money Magazine's list of Top 100 Small Towns of America to Live In. In 2015, Time named it in a list of the Top 50 Best Places to Live.
Snohomish
Snohomish, proud of a historic downtown on the National Register of Historic Places, is known for its many antique shops, so many, in fact, that it's called the Antique Capital of the Northwest.
Snohomish, founded around 1858 on the Snohomish River, was originally named Cadyville after one of its first three settlers. Snohomish County was carved out of Island County on Jan. 14, 1861 (another early settler, Emory C. Ferguson, recalled in 1889 that Snohomish County was created "because there were more politicians than there were counties and the matter was adjusted by making another county instead of killing some of the politicians"). The name was changed from Cadyville to Snohomish City in 1871 (Edson Cady had moved); logging and farming were its lifeblood, and the river, its transportation lifeline to the world outside.
Thanks to its farming industry, the community prospered even during the Great Depression but saw declines in the 1960s when hard times hit one of the area's biggest employers, aircraft manufacturer Boeing. Through revitalization efforts in the 1990s the city bounced back, and today Snohomish is a model of how cities can reinvigorate their business districts by preserving their old-fashioned charm.
The city has continued to grow, with much of its development spread out along Bickford Avenue, the former Route 2. Snohomish has conscientiously maintained a balance between its regular businesses in modern facilities, serving the local community, and the specialty shops in the town's historic areas, serving visitors.
Median rent in the city of about 10,000 people is $937 and selected monthly owner costs of housing units with a mortgage are $1,862. Mean travel time to work is 29 minutes.
Planning Your Move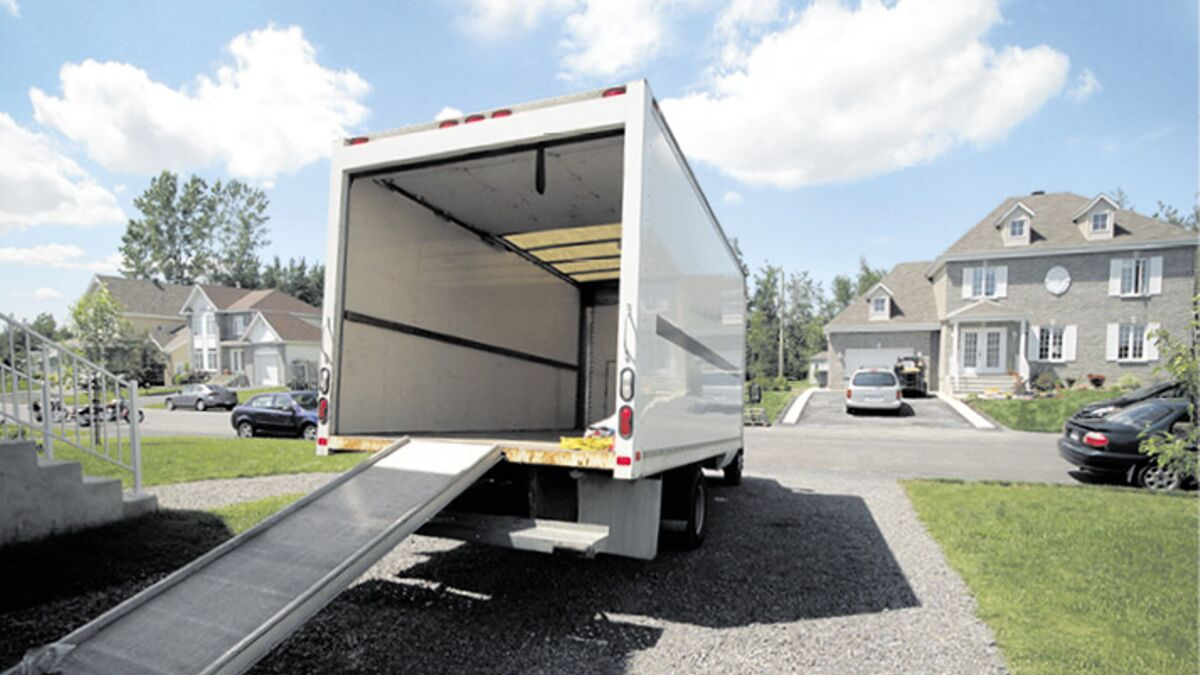 Relocating to a new home can be one of the most stressful situations in life. Whether moving across town or the nation, preparation and organization make all the difference.
For military moves, visit www.move.mil for information about moving resources and to learn about the allowances and responsibilities of a military-sponsored move.
Decide whether or not to make your move a do-it-yourself operation.
For a DIY move, consider distance, labor help and the costs to rent the moving van, gas, lodging during the move and insurance. A transportable storage unit can bridge a professional and DIY move. When the unit is delivered to your residence, you load and secure it for transport and then unload it at your new residence.
Whatever the method, be sure to obtain as many quotes as possible from professional movers, as well as cost estimates for a DIY move. Next, compare the costs for each type of move, factoring in the stress and physical exertion involved. Ask any company you are interested in for references and use them to inquire about reliability and customer service.
Regardless of which method you choose, the first step should be to inventory your personal belongings. The list, with photographs of any valuables, will be important for both insurance purposes and to help keep you organized during transit.
Plan for one full day to pack each room — though the kitchen and garage may take longer. Make a rough estimate of your packing schedule and then add 50 percent more time. It always takes longer than predicted to pack. Toss or donate unused items to lighten your load. Visit www.goodwill.org, www.salvationarmyusa.org or www.clothingdonations.org for locations near you or to arrange a pickup.
Pack for success:
Consider what you are packing and control box weight. Books should go in small boxes while bedding can easily fill a larger box.
Wrap fragile items with cardboard dividers, tissue paper or air bubble wrapping.
Use bright colors when wrapping small items so they don't get thrown out accidentally.
Use crumpled paper or newspaper to line the top and bottom of boxes.
Tape a copy of your inventory list to boxes to identify what's inside and where it should go.
Buying Versus Renting
The decision to buy or rent is the most important step in your relocation process. Purchasing a home entails a long-term financial and emotional commitment with various pluses and minuses. Advantages include the possibility of building equity and the freedom to design and decorate your property or landscape. And don't forget the tax benefits. Disadvantages include upkeep, property taxes and fluctuating property values.
Renting, on the other hand, makes moving easier and someone else maintains the property. Amenities such as laundry rooms, exercise rooms, swimming pools and tennis courts vary from one rental complex to another. The main disadvantage is a loss of control over the residence. Some complexes, for example, restrict or prohibit pets and personal touches such as painting. And the landlord or property managers can also raise the rent with proper notice.
To determine your best choice, account for all of your needs, review your financial situation and research your options thoroughly.
Finding an Apartment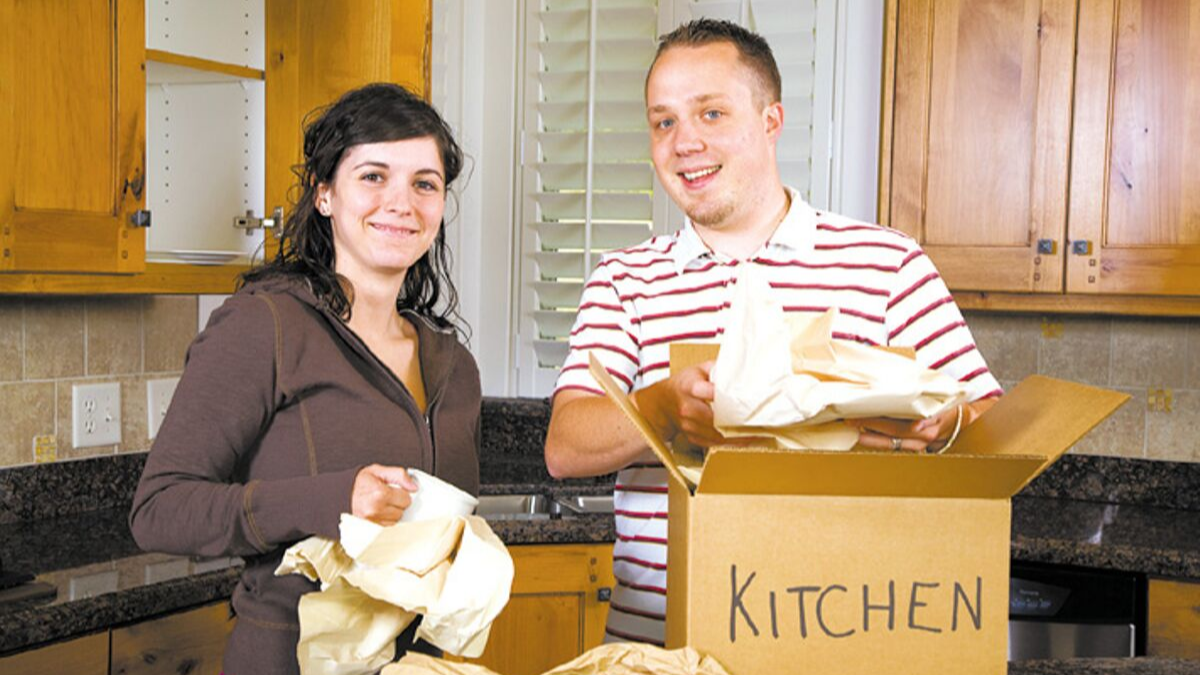 Be prepared when you meet with the leasing agent, property manager or owner. Bring a list of what you are looking for in a rental; it is important to be clear about your needs and to get all of your questions answered. You will also need to provide information and verification about your job, your income and your past rental history. Dress to make a good impression and treat the meeting like a job interview — be polite and arrive on time.
Before you sign a lease, inspect the apartment with the landlord. Look for the following problems:
Cracks, holes or damage in the floor, walls or ceiling.
Signs of leaking water, leaky fixtures or water damage.
Any signs of mold or pests.
Lack of hot water.
Inadequate heating or air conditioning.
Use a written checklist with the landlord to document the condition of the rental before you move in, and keep a copy of the completed checklist to use when you move out.
"Your Rights as a Tenant in Washington State" by the Northwest Justice Project can be downloaded at www.washingtonlawhelp.org/resource/your-rights-as-a-tenant-in-washington.
Buying a Home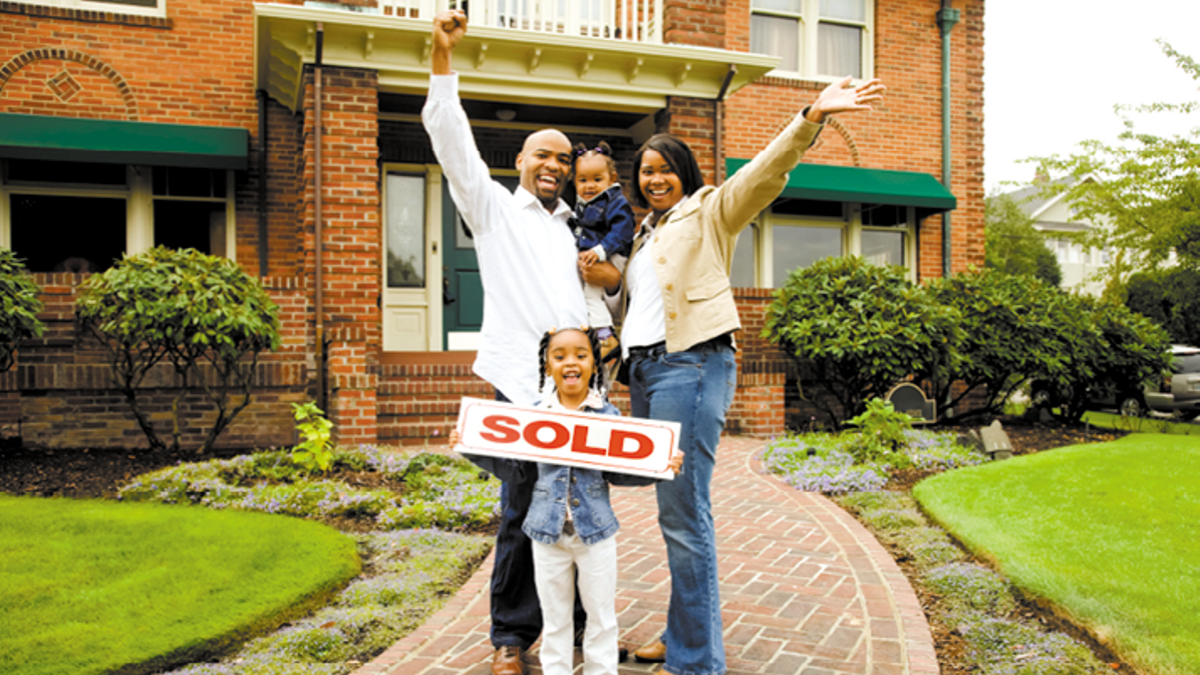 Buying a home is a complex process and, as the recent housing crisis demonstrated, requires a thorough education on the part of the buyer. First, fully understand your financial position — credit score, available savings, monthly income and expenditures. Subtracting your expenditures from your income, for instance, will yield the amount you can afford for housing.
Cost Analysis
Be sure to account for all insurance costs associated with owning a home, possible homeowner association fees and property taxes in your monthly expenditures. Overall, loan rules changed in 2015, but according to www.ginniemae.gov (Government National Mortgage Association) and www.homebuyinginstitute.com (the Home Buying Institute) loan programs continue to vary on the percentage of your income that can be used for housing-related expenses. Lenders balance debt against income to decide if an applicant will be able to repay a loan. Most conventional loans require borrowers to have no more than 43 percent total monthly debt versus their total monthly income, though there are exceptions, such as for those with significant savings. The Federal Housing Administration has a two-tier qualifying system: FHA sets its top thresholds at 31 percent front-end debt (housing expenses as a percentage of income) and 43 percent back-end debt (all debt as a percentage of income) for a 31/43 qualifying ratio. Like commercial lenders, Veterans Affairs combines front-end and back-end debt for a 41 percent limit against income.
Next, research the different types of home loans to determine the right fit for your financial situation and discuss your options with a lending professional. Lenders are diverse today, and not all homebuyers obtain their mortgage loans through their banks and credit unions. For example, you may choose to work with an internet lender, a mortgage broker, a homebuilder or a real estate agency lender. To determine which lender is best for you, get recommendations from friends and family members and check credentials as well as Better Business Bureau ratings.
Credit Report
A preapproved loan before starting your search for a home can determine your spending limits and signal any potential issues in the way of receiving a loan. For any home loan application, the mortgage company will order a credit report, so it would be good to get a free report in advance to determine your credit status and make sure the report contains no erroneous information.
To order your free annual report from one or all of the national consumer reporting companies: Visit www.annualcreditreport.com and complete and submit the request form online.
Home Loan Application
To complete a home loan application you'll need: photo IDs (such as a driver's license); Social Security numbers; residence addresses for the past two years with landlord contact information if you rented; names and addresses of your employers for the past two years; your current gross monthly income; recent financial institution statements with names, addresses, account numbers and balances on all checking, savings, CDs, money market, bonds and mutual funds accounts; recent financial institution statements with names, addresses, account numbers, balances and monthly payments on all open loans (including student loans) and credit cards; addresses and loan information of all other real estate owned; estimated value of furniture and personal property; W2s for the past two years and current paycheck stubs; copies of all divorce decrees, child support documents or any other court proceedings that affect your financial status; verification of any child support payments; and evidence of any retirement or pension benefits. VA or military forms include: DD 214 (veteran), Form 22 (National Guard), DD 1747, Off-base Housing Authority (active duty) and Certificate of Eligibility (active duty).
For more information, visit www.consumer.ftc.gov/topics/credit-and-loans.
Knowing your monthly budget and the amount of your loan is invaluable during the next phase, especially finding the answers to questions before the hunt for a home begins.
Housing Hunting
First, determine your home preferences. Does a single-family house, condo, town house or duplex best fit your needs and budget? Do you prefer a new home, an existing home or to build one? Though new homes generally cost more, existing homes may come with maintenance issues and renovation costs. How many bedrooms and bathrooms would you like? Do you want an attached garage? Will you live in the city, a suburb or in the country? How close to work, school, shopping or public transportation do you want to be? Answers to these questions will greatly assist your search and the next stage — hiring a real estate agent.
The ideal agent will help find your ideal home and guide you through the purchase process. First, interview potential candidates to ensure they understand your needs, know your homebuying and neighborhood preferences, and are readily accessible.
Good luck and happy hunting!
State Programs
Washington provides housing programs and incentives to help residents with home ownership. For more information, visit http://portal.hud.gov and select "Washington" from the "State Info" drop-down menu.
The Washington State Department of Social and Health Services provides residents resources for low-cost housing and utility assistance. For more information, visit www.dshs.wa.gov/housing-assistance.
County Programs
The HOME Investment Partnerships Program helps residents of Snohomish County secure housing, from rentals for low-income families to down-payment assistance for first-time home buyers. For more information, visit http://snohomishcountywa.gov/879/HOME-Investment-Partnerships.