In Snohomish County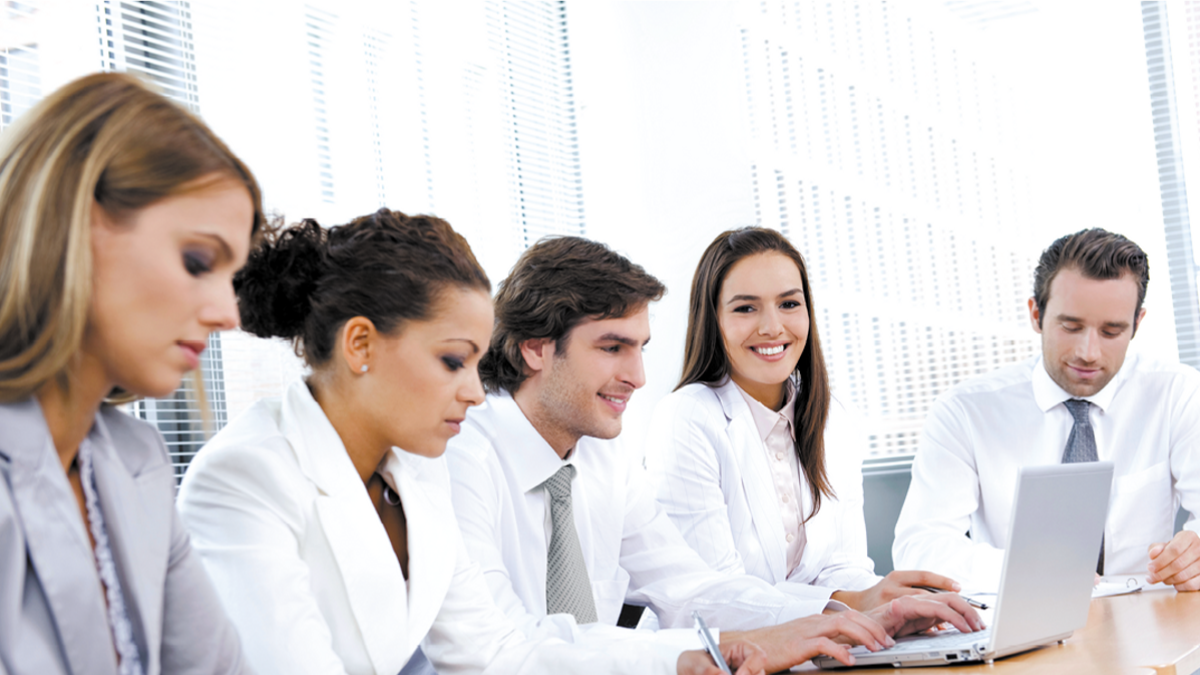 The 50 largest employers in Snohomish County account for nearly 100,000 jobs, or about 34 percent of the county's total employment. The county's 20,500 businesses range from small family farms specializing in organic foods to the world's largest advanced manufacturing facility producing state-of-the-art aerospace equipment. The manufacturing base, coupled with proximity to a major urban center, provides the foundation for a diverse local economy.
Northern Snohomish County is the manufacturing center of Washington state. Twenty-five percent of the workforce is associated with manufacturing, more than twice the state average. The assembly of commercial aircraft is significant in the local economy, including The Boeing Company and the associated supply chain. Southern Snohomish County, with its nearness to Seattle, has a concentration of knowledgeable workers and life sciences companies. T-Mobile has an engineering technology center with a staff of 600, and Google has a facility in Bothell (18 miles south of Everett) employing roughly 800 workers. On the life sciences side, the southern portion of the county has a cluster of medical device companies with a specific focus on ultrasound diagnostics. Philips Healthcare and Sonosite have a combined workforce of 3,000. On the pharmaceutical side and smaller in scale, CMC Biologics has 200 scientists researching and producing pharmaceuticals on a contract basis.
The median age in Snohomish County is about 37 years old, meaning the workforce skews younger. Median household income in the county is $70,528, according to the U.S. Census Bureau. Although the state has no income tax, it relies heavily on its sales tax of 6.5 percent, one of the nation's highest rates, and some cities and local governments in the county add additional local sales taxes.
Access by Air, Land and Sea
Few places are as strongly positioned for robust business growth and innovation as Snohomish County, with its relatively easy access from waterways, major interstates and a sprawling commercial airport.
Seattle-Tacoma International Airport (Sea-Tac), about 40 miles south of Everett, is the primary airport serving the region with commercial, passenger and cargo services worldwide. Snohomish County Airport Paine Field is a full-service general aviation airport next to Boeing's Everett plant; Paine Field can accommodate the largest aircraft.
Interstate 5 runs from the Canadian border to Mexico. It traverses Snohomish County, providing direct trucking links throughout the West Coast. Seattle is the western terminus for I-90, the major east/west freeway for the northern U.S. that runs all the way east to Boston.
The Burlington Northern/Santa Fe Railroad owns the freight rail network in Snohomish County; Union Pacific brings freight as far as the Seattle yard; and Sound Transit's commuter rail service connects Everett in the north through Seattle south to the city of Tacoma.
The region has multiple deep-water port facilities with service to destinations worldwide. The Port of Everett, in the center of Snohomish County, has container, break-bulk and barge facilities for cargo movement. The port is also the largest recreational marina on the West Coast. The ports of Seattle and Tacoma (25 and 55 miles south, respectively) have numerous scheduled liner services. The Washington State Ferries system is an extension of the state highway system and is the largest of its kind in the world. Daily, it transports thousands of workers in and out of Snohomish County from residential communities across the water.
Natural Resources
Snohomish County has been and continues to be home to a number of Native American tribes; the county's early economic history is characterized by an abundance of natural resources in a diverse ecological region.
European settlement of Puget Sound, including what is now Snohomish County, followed Capt. George Vancouver's claim of much of western Washington for Great Britain in 1792. Snohomish County was carved out of Island County in 1861, and the late 19th century saw several settlements established in western Snohomish County. When the Great Northern Railway reached the infant city of Everett in 1893, it brought an economic boom with it; Snohomish County's early industrial economy continued to be based on abundant natural resources — primarily timber and agriculture — and the railroad carried those resources to new, far-flung markets.
After World War II, Snohomish County's economic growth was fueled largely by thousands of commuters who worked in Seattle but wanted to live in the suburban bedroom communities in the county's picturesque southwest portions.
The home-grown multinational corporation, Boeing, traces its roots to Seattle and continues to play a prominent role in Snohomish County's economy. In the late 1960s, Boeing established its 747 manufacturing plant at Paine Field near Everett. The later development of other high-technology industries in Snohomish County brought more population increases and a shift from an economy based on logging and agriculture to one rooted in manufacturing and an expanding service sector.
Naval Station Everett
Puget Sound is the U.S. Navy's third-largest fleet concentration area. The Department of the Navy spends about $2.8 billion annually in the region, which is home to approximately 31,000 active-duty members, 16,000 civilian employees, 2,400 drilling reservists, 11,000 contractors, 42,000 family members and 55,000 Navy retirees. Naval Station Everett is one of the largest employers in Snohomish County and is estimated to have an annual economic impact of $360 million, according to the most recent economic impact statement.
Employment Resources

National Resources
At the national level websites such as www.monster.com, www.careerbuilder.com, www.linkedin.com and www.indeed.com have extensive search capabilities as well as resume tips, forum support and professional networking options.
The National Military Spouse Network, a networking, mentoring and professional development organization, has a wealth of career information at its website, www.nationalmilitaryspousenetwork.org. The group aims to help military spouses build a meaningful, sustained career path and offers a library of articles that touch on topics like entrepreneurship, resume tips, self-promotion and more as well as a membership-only discussion forum. The organization also features companies that are military spouse-owned or military spouse-friendly on its Homefront Business Listings page.
Local Resources
WorkSource Washington
3201 Smith Ave., Suite 413
Everett, WA 98201 425-258-6300
WorkSource Washington is a statewide partnership of state, local and nonprofit agencies that deliver an array of employment and training services for job seekers and employers. Customers access services electronically or a network of more than 60 WorkSource centers, affiliates and connection sites statewide.
Washington State Employment Security Department
212 Maple Park Ave. SE
Olympia, WA 98501 360-902-9500
The Washington State Employment Security Department is the state's largest and most comprehensive employment resource. Services include job listings, occupational information, job training programs and a host of specialized services for veterans, displaced workers and other targeted populations. For young people seeking employment in the region, the Youth at Work website provides job search information, as well as tips on resume writing and other resources.
State of Washington
Employment opportunities with Washington State are posted online. Search by category, department or location, then apply online. Find employment assistance, look for internships or sign up for the Federal Job Corps Program here as well.
Snohomish County
3000 Rockefeller Ave.
Everett, WA 98201 425-388-3411
Snohomish County is among the Top 10 employers in the county. Jobs are posted online with benefits information, and applications are available for download with an application guide for assistance.
City of Arlington
238 N. Olympic Ave.
Arlington, WA 98223 360-403-3443
From the main menu on the city's website, click "Working" to view current job openings, information about finding jobs in the city and volunteer options.
City of Edmonds
121 Fifth Ave. N
Edmonds, WA 98020 425-775-7740
From the main menu on the city's website, click "I Want To" then "Apply for Employment" to find current job opportunities and find tips on job preparation and the application process. Applications are only accepted online through the NEOGOV website applicant portal.
City of Everett
2930 Wetmore Ave.
Everett, WA 98201 425-257-8767
From the main menu on the city's website, click "How Do I…" then "Apply for Employment Opportunities" to find current employment opportunities, search job descriptions and sign up for alerts for new job openings.
City of Lake Stevens
1812 Main St.
Lake Stevens, WA 98258 425-377-3227
www.lakestevenswa.gov/69/Human-Resources
Visit the city's online page for its Human Resources department for links to current employment opportunities and other information. Applications are accepted only for current openings and must be submitted through GovJobs Today.
City of Lynnwood
19100 44th Ave. W
P.O. Box 5008
Lynnwood, WA 98046 425-670-5081
From the main menu on the city's website, click "Government" then "Human Resources" to access Lynnwood's job openings and the city's online application. Apply online, in person or by mail.
City of Marysville
1049 State Ave.
Marysville, WA 98270 360-363-8000
From the main menu on the city's website, click "Job Opportunities" to view current job openings, information about finding jobs in the city and submit a job interest card to get alerts when new jobs are posted.
City of Mukilteo
11930 Cyrus Way
Mukilteo, WA 98275 425-263-8000
From the city's website, click "Government" then "Human Resources" to access current job openings, salary and benefits information, and apply online.
City of Snohomish
116 Union Ave.
Snohomish, WA 98290 360-568-3115
From the main menu on the city's website, click "I Want To" then "Apply for Jobs" to find current employment opportunities and sign up to be alerted of new postings.
Employment

An employment agency can offer posts ranging from high-level administration to warehouse work. Many employers use agencies as their human resources department. Agencies advertise, interview, test and manage payroll. A temp-to-perm arrangement allows the employer and prospective employee to evaluate each other before committing to permanent employment.
Municipal and regional chambers of commerce include local employment agencies in their member lists, along with contact information. See Page 15 for a list of chambers of commerce in Snohomish County.
JOB-SEEKER TIPS
Always keep your resume up-to-date and have several versions that target specific industries and highlight your skills that fit their job descriptions.
Compile several reference lists with a good variety of people and former business associates. Be sure to first ask each if you can use them as references.
Compose a comprehensive, catchy and succinct cover letter of no more than a page (this is no place to ramble). It will introduce you and your desire to work for the company. Have a knowledgeable friend check it for errors; misspelled words and bad grammar hint at carelessness and indifference. Know what the company does, and highlight skills, work experience and education that apply to the position. Be aware that many employers now accept only online applications so get comfortable with computers.
Maintain a positive, professional and broad-based presence on social media such as Facebook and LinkedIn; almost all employers search social media sites to vet job candidates, and your absence there will raise red flags. Also be aware that images and comments posted spur-of-the-moment can be searched out forever and come back to haunt you.
Be prepared for an interview at any time. When you submit your application, a supervisor may want to talk immediately, or the phone may ring with a call from a hiring director. Compose — and rehearse — your one-minute self-promotional speech on who you are, an achievement or two and your strengths. It's not vanity to make a good first impression. If a supervisor wants to know why she should hire you, be ready.
Always follow up with thank-you letters and calls. Even today, a letter as well as the quick-response email will separate you from a surprising number of the other applicants — to your advantage — and keep your name fresh in the interviewer's mind. Judicious calls display your continued interest. Writing out beforehand what you want to say helps. So does rehearsal.
Be aware that due to the usually huge numbers of applicants, most companies are able to follow up only with candidates in whom they are interested. Don't take it personally if you're not notified that you didn't get the job.
CIVILIAN OPPORTUNITIES
Federal Jobs
Visit www.usajobs.gov to search for Department of Defense jobs at Naval Station Everett.
NAF Jobs
For information about service jobs, including openings in lodging, marina, recreation areas and more (nonappropriated fund positions), visit www.navylifepnw.com/jobs or call Naval Station Everett's NAF job hotline at 360-396-5003.
Exchange Jobs
Search for jobs at Everett's Navy Exchange and Navy Lodge at www.mynavyexchange.com/nex/work-for-us.
SELF-EMPLOYMENT
Washington State Small Business Development Center
The Washington State Small Business Development Center offers small-business resources for those looking to start a business. Visit http://wsbdc.org for more information.
Small Business Resources
Learn the steps to start and grow a small business at USA.gov's Small Business website. The platform features hand-picked government websites helpful to small business owners. Learn about business taxes and incentives, financing a business, importing and exporting, federal government contracting, state business resources and more. The website also provides information on a wide range of programs and services to help veterans, women, minorities and the economically disadvantaged start or grow a business.