Religious Programs

COMMAND RELIGIOUS PROGRAM (CHAPLAIN CENTER)
Building 84, First Floor
Phone: 860-694-3232
Religious opportunities, including worship services, religious education and other special programs, are available for people of all faiths through the Command Religious Program. Chaplains are located throughout the base and are ready to support the needs of all our people, regardless of faith.
Chapel on the Thames (COT) is on base next to the Dealey Center Theater and is within walking distance of the waterfront. It is the "Sailors Chapel" and the Navy's "Submarine Memorial Chapel," recalling and honoring the memories of submariners who have given their lives defending our freedom. The chapel's Book of Remembrance lists the names of submariners and submarines lost during World War II. Ten pairs of stained glass windows, based on the 148th Psalm, also honor the submarine force family.
Worship Services
Roman Catholic Mass:
11 a.m. and 6 p.m. Sunday
4:30 p.m. Wednesday
Protestant Worship:
Traditional Service: 9 a.m. Sunday
Catholic Programs
Sacrament of the Sick — Hospitalized parishioners and those ill at home are entitled to receive the sacrament of the Anointing of the Sick. Please arrange for this appointment at 860-694-3232.
Marriage — Couples wishing to marry must contact the SUBASE Chaplain Office at least six months before their planned ceremony to make an appointment with the Catholic priest.
Confessions — For the Sacrament of Reconciliation (confessions), call 860-694-3232 for more information or see the Catholic priest before or after Mass at the Chapel on the Thames.
Baptisms — Call 860-694-3232 to make arrangements.
Catholic CCD Classes — To register your child, contact the SUBASE Chaplain's Office for information.
CCD Classes:
Grades K-5 are 9:30 to 10:30 a.m. Sunday during the school year at the Chaplain Center (Building 84, first floor).
Confirmation Classes:
Grades 6 and up are at 5 p.m. Wednesday at the Chapel on the Thames.
Parents of all sacramental students are asked to bring their child's baptismal certificate with them for registration.
Rite of Christian Initiation for Adults — Unbaptized adults who are interested in learning about the Catholic faith can call860-694-3232 to set up an appointment.
Protestant Programs
Marriage — Couples wishing to be married by the Protestant chaplain must make an appointment prior to any reservations for the wedding.
Baptisms — Call 860-694-3232 to make arrangements.
Adult Sunday School — 11 a.m. Sunday at the Chaplain Center.
Vacation Bible School — A combined VBS is held at the beginning of the summer at the Religious Ministry Center. We also have a number of combined parish events (such as Holy Thursday Seder Meal) during the year.
Duty Chaplain
During working hours: Chaplain support is available by calling your command chaplain's office.
After working hours: The duty chaplain is available for chaplain care after normal working hours. Please call dispatch at 860-694-3777 to be quickly connected to chaplain support.
Area Command Chaplains
Submarine Base New London 860-694-3232
CREDO Detachment Groton 860-694-1144
Naval Submarine School 860-694-5127
Naval Submarine Support Command 860-694-4132
U.S. Coast Guard Academy 860-444-8480
CREDO REGION MID-ATLANTIC
Chaplain's Religious Enrichment Development Operation (CREDO) is a U.S. Navy Chaplain Corps program with more than43 years of successful operation and is funded directly by the chief of naval operations (CNO) through Commander, Naval Installations Command. The word "credo" means "I believe" in Latin and serves as the inspiration for the acronym. CREDO began in 1971 as "Chaplain's Response to the Emerging Drug Order" to help recovering addicts confront the emotions associated with addiction and gain strength through greater self-awareness. In 1977, it was expanded to all personnel dealing with difficult issues in their lives and marriages, and the name was changed. The CREDO Detachment at SUBASE New London was established April 19, 2001, to serve the needs of Sea Service and Coast Guard personnel in New England and has since expanded its area of responsibility to include naval installations in New York, Pennsylvania, New Jersey, Indiana and Illinois.
CREDO provides retreats, workshops and resources that address communication, conflict resolution and self-awareness through proven and effective tactics, techniques and procedures based on Myers-Briggs Type Indicator (MBTI), Applied Suicide Intervention Skills Training (ASIST) and SafeTALK, Practical Application of Intimate Relationship Skills (PAIRS), Prevention and Relationship Enhancement Program (PREP), Family Wellness and other proven programs.
Marriage enrichment retreats and workshops.
Personal growth retreats and workshops.
Suicide awareness and prevention workshops.
Unit team building workshops.
Family enrichment retreats.
Men's or women's spiritual retreats.
All CREDO programs are free and available to active-duty personnel (regardless of branch of service), activated Reservists and their dependents and families. CREDO programs teach people to speak for themselves, listen reflectively, resolve internal and external conflict, and share hopes and dreams, which does not necessitate a religious or spiritual viewpoint.
We look forward to answering your questions about our programs and helping you register for those that help with the stress that is inherent with military service. You can reach CREDO Groton by calling 860-694-1144 (on base extension 1144), or you can friend us on Facebook (www.facebook.com/CREDOGroton) and visit our website (www.cnic.navy.mil/regions/cnrma/om/religious_programs.html). If you'd like to visit with us personally, we are on Naval Submarine Base New London in Building 84 (Gilmore Hall), Room 103, where we have information available 24/7.
Civilian Employment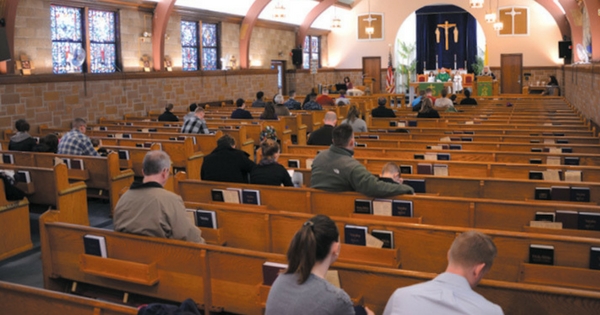 Naval Submarine Base New London employs several hundred civilians in a wide variety of occupations. Civilians work side by side with our military staffing our restaurants, fixing our lights, maintaining our utilities, operating cranes, policing our streets, providing nursing care and conducting research in support of the submarine community. In fact, just about every type of job found in a small city can be found within the borders of the base.
Human Resources Office (HRO) Groton — The Human Resources Office provides a wide variety of personnel services to civil service employees of the SUBASE and is often the first stop for civilians seeking information and assistance on employment opportunities, training programs and life and health insurance. HRO is in Room 102 on the first floor of Building 83 in Dealey Plaza.
New DOD employees should report to the Human Resources Office at 8 a.m. on their first duty day.
Job Information — Civil service employment opportunities with the Department of Navy — this includes positions aboard SUBASE — are posted on the Navy's website at www.usajobs.gov. All applications must be filed online.
Equal Employment Opportunity (EEO) — The Navy is an equal opportunity employer. In accordance with federal law and Department of Navy policy, all employees and applicants are entitled to equal opportunity for employment and advancement and shall not be discriminated against on the basis of race, color, sex, age, national origin, religion or handicapping condition. The base's civilian EEO program is administered by HRO and is headed by a deputy for EEO. Available services include counseling on EEO complaints, program guidance and EEO training. Naval Submarine Base New London is a leader in special emphasis programs and hosts several seminars and events each year to coincide with special female and minority group observances. The EEO office is in Room 316 on the third floor of Building 83 in Dealey Plaza.
Civilian Benefits — The federal government offers civilian employees a comprehensive package of life, health and retirement benefits. While this package varies depending on an individual's employment status, most civilian employees are eligible to obtain life and health insurance on a cost or shared-cost basis. Most employees will also accrue annual leave (vacation days) at an initial rate of a half day (four hours) per pay period. This increases to six hours per pay period after three years of service and to eight hours per pay period after 15 years of service. Employees also accrue sick leave at the rate of four hours per pay period. Information on benefits available to civil service employees can be obtained at the U.S. Office of Personnel Managements website www.opm.gov.
Incentive Awards — The objective of the Civilian Incentive Awards Program is to recognize and reward employees for high-quality performance of duties, including the submission of cost-saving ideas through the Beneficial Suggestion Program. Incentive awards can take many forms, including nonmonetary honorary awards and letters of recognition. Monetary awards include one-time cash awards for high-quality performance and permanent increases in basic pay. The Beneficial Suggestion Program is open to all civilians who wish to make suggestions concerning ways to improve work processes or procedures. Beneficial suggestions that are adopted can lead to substantial cash awards depending on the value of the suggestion.
Workers' Compensation — The Federal Employees' Compensation Act (FECA) is administered by the Office of Workers' Compensation Programs (OWCP) of the U.S. Department of Labor. It provides compensation benefits to civilian employees of the United States for disability due to personal injury sustained while in the performance of duty or due to employment-related disease. Benefits cannot be paid if the injury or death is caused by the willful misconduct of the employee or by the employee's intention to bring about his or her injury or death or that of another, or if intoxication (by alcohol or drugs) is the proximate cause of the injury or death. If you are injured at work, immediately notify your supervisor.
Civilian Employee Assistance Program (CEAP) — An employee assistance program is available for civilians who desire help with personal problems, including drug and alcohol abuse. This program is confidential and free. Civilian employees may obtain the name and telephone number of the currently contracted CEAP program by calling HRO at 860-694-3377.
NAFI Personnel Office — The personnel office for Navy Personnel Command Non-appropriated Fund Instrumentalities, more commonly known as NAFI Personnel Office, provides personnel services to managers, supervisors and employees of the Morale, Welfare and Recreation Department and the Consolidated Bachelor Quarters. Hiring for all SUBASE recreation and leisure facilities and child care is done through this office. The NAFI Personnel Office is on the second floor of the Dealey Center (Building 164). Hours are 8 a.m. to 4:30 p.m. Monday through Friday. Telephone: 860-694-3695.
Commissary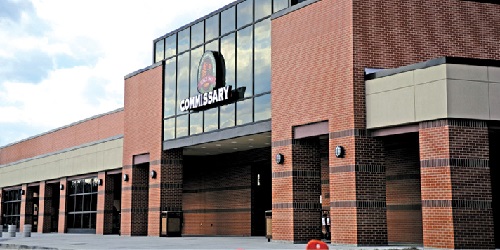 Building 484
Phone: 860-326-2020
Nearly 45,000 active-duty, Reserve and retired military and their families are served by a thoroughly modern commissary and Navy Exchange complex, just inside the main gate.
With a 25,000-square-foot sales floor, the commissary prides itself on providing customers with the best selections in fresh fruits and vegetables, USDA choice meats, dairy products, stocked goods and supplies. Special orders are welcome. A full-service deli is available, and a sushi chef is on-site daily.
Customers can save up to 30 percent over commercial retail food stores, while taking advantage of additional savings that come from voluntary price reductions, the use of coupons and monthly promotional sale events. The commissary is open 9 a.m. to 7 p.m. Tuesday, Wednesday and Friday; 9 a.m. to 8 p.m. Thursday; 9 a.m. to 6 p.m. Saturday; and 10 a.m. to 5 p.m. Sunday. The commissary is closed every Monday. Early bird shopping, for 20 items or less, is available 7:30 to 9 a.m. every Tuesday through Friday.
Fleet and Family Support Center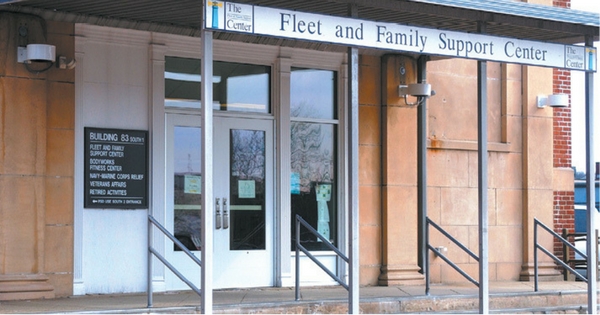 Building 83
Phone: 860-694-3383
Newcomers are encouraged to visit the Fleet and Family Support Center (FFSC) within their first week at the naval submarine base to pick up a Welcome Aboard packet that has extensive information about the base and the local area. The center is wholly committed to three goals: empowering members and their families to thrive amid change, to find positive opportunity in those changes and to solve any problems or crises that affect their ability to succeed while in the military.
FFSC serves both active-duty and retired personnel and encompasses the whole Navy family. It is very aware of the unique pressures and problems experienced by people in the service and can help members and their families get the most out of their military career and lifestyle through a combination of counseling, workshops, programs, briefs, self-help and automated services, all free of charge.
You can find information about child development, parenting, continuing education, relocation, career development, budgeting, retirement planning, and a wide variety of other topics such as pre- and post-deployment guidance, ombudsman training, resources for special needs families and home visits to new parents.
Services and programs available include:
Information and referral service.
Individual and family counseling.
Stress management.
Welcome aboard information.
Financial education.
Deployment assistance.
Ombudsman assistance.
Crisis intervention counseling.
Special needs family assistance.
New Parent Program and home visits.
Loan Locker.
Parenting education and support groups.
Employment assistance for transitioning personnel and family members.
Relocation assistance.
Volunteer opportunities.
Command sponsor training.
Family Advocacy Program.
Sexual assault victim intervention.
Also located with the Fleet and Family Support Center is a representative from the Connecticut State Department of Veterans Affairs, the Welcome Aboard Center, the Retired Affairs Office and the chairperson for the Ombudsman Assembly. It's the best place to find answers to a variety of questions. For reliable, confidential service, take the time to stop by the center, call 860-694-3383 or emailffscnewlondon@navy.mil. You're part of our Navy family, and we care about you.
Enlisted Dining Facility (Galley)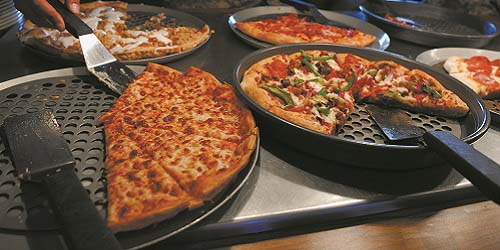 Building 446
Phone: FSO: 860-694-4738,
LCS: 860-694-3999, LPO: 860-694-3997
Cross Hall Galley is dedicated to providing nutritious meals to the men and women who work and train at SUBASE. Eligible patrons include active-duty military and activated Reservists. Weekday meals are served 6 to 8 a.m., 10 a.m. to 1 p.m. and 4 to 6 p.m. Weekend and holiday meals are served 8 a.m. to 1 p.m. and 3 to 6 p.m. The galley serves more than 600,000 meals each year with more than 80 active-duty and civilian staff members.
Legal Assistance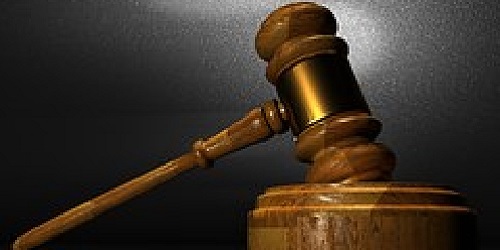 Building 84
Phone: 860-694-3741
Need help with a legal matter? The Region Legal Services Office, located on Naval Submarine Base New London, provides prompt, courteous and professional legal assistance to military personnel, dependents and Reservists (on active duty for 30 days or more). Assistance is also provided to retirees as resources permit. The legal office is on the lower level of Building 84 (Gilmore Hall).
Call the Legal Assistance Office to schedule an appointment with an attorney. Services are available 8 a.m. to 3 p.m. Monday, through Thursday; and 8 a.m. to 1 p.m. on Fridays. Each appointment is 30 minutes long, and you should arrive 10 minutes prior to your appointment time. Powers of attorney and notaries are available on a walk-in basis Monday through Friday.
Types of services provided include, but are not limited to:
Adoptions in Connecticut.
Advance medical directives.
Criminal matters (minor civilian).
Divorce and domestic relations.
Immigration and naturalization.
Landlord-tenant issues.
Legal readiness.
Military rights and benefits.
Name changes in Connecticut.
Notary services.
Powers of attorney.
Small claims court in Connecticut.
Servicemembers Civil Relief Act.
Wills and estate planning.
Areas of responsibility for the Regional Legal Service Office, Mid-Atlantic Detachment Groton include Delaware, Pennsylvania, New Jersey, New York, Connecticut, Rhode Island, Massachusetts, Vermont, New Hampshire, Maine and the northeastern territories of Canada.
Off-Duty Education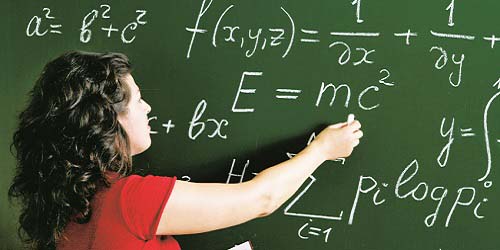 Voluntary Education (VOLED) services are provided by the education counselors at the Navy College Program's Virtual Education Center (VEC). For detailed information on Navy VOLED opportunities, visit the My Education portal on the Navy College Program (NCP) website www.navycollege.navy.mil. The portal is available 24/7 for Sailors to obtain Navy College Program updates and information. To contact Navy voluntary education counselors at the VEC, email VEC@navy.mil, or call 877-838-1659 (DSN 492-4684). VEC hours are from 6 a.m. to 9 p.m. Monday through Friday.
Tuition Assistance — Sailors may use Navy Tuition Assistance to help pay for the cost of college tuition. Go to the NCP website for detailed information.
Navy Partner Colleges and Distance Education — The Navy College Program has partnerships with colleges that offer rating-relevant degrees through distance education. Go to the NCP website for detailed information.
NCPACE — The Navy College Program for Afloat College Education (NCPACE) provides distance education to deployed submarines and other eligible afloat units. College courses are provided to units using self-contained distance learning technology. Go to the NCP website for detailed information.
USMAP — The United Services Military Apprenticeship Program (USMAP) is a military apprenticeship program that allows Sailors to complete their civilian apprenticeship requirements while they are on active duty. The U.S. Department of Labor provides the nationally recognized "Certificate of Completion" upon program completion. Register for the USMAP program at the NCP website.
College Courses on SUBASE — Three Rivers Community College and Southern Illinois University offer courses and degree programs on SUBASE. Each school maintains an office in Building 83, Room 105.
Three Rivers — This is a two-year public college offering on-base courses in liberal arts and computer technology. A wide selection of courses and degrees are available at its off-campus site in Groton and at the campus in Norwich. Contact the SUBASE Three Rivers office at 860-445-5575 or visit its website at www.trcc.commnet.edu.
Southern Illinois University (SIU) — SIU offers a Bachelor of Science degree in workforce education and development on SUBASE. This is an accelerated weekend program. SIU is also a member of Servicemembers Opportunity Colleges. Contact the SUBASE SIU office at 860-446-9900 or visit the SIU website at http://ehs.siu.edu/wed.
Navy Exchange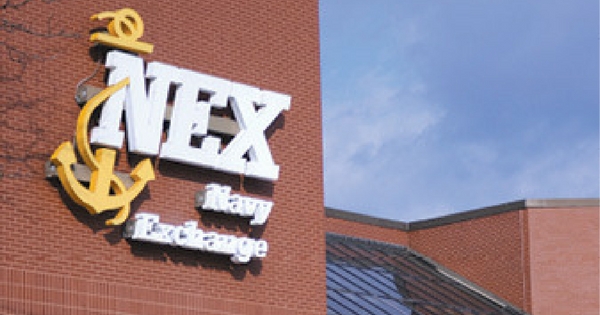 Building 484
Phone: 860-446-5400
When looking for quality household items at an affordable price, the Navy Exchange can't be beat, and it has a guarantee to prove it. Items from the Navy Exchange offer the same quality as national brands at an everyday average savings of 23 percent. The Navy Exchange also has a 14-day price guarantee on any items originally purchased from the Exchange. If you find a lower price at any other local store, they'll match it. And you save the cost of sales tax.
With savings like these, the New London Navy Exchange provides support to more than 45,000 active duty, Reserve and retired military and their families living in the area. Spending in the Navy Exchange provides its own great rewards to MWR programs. The NEX contributes 70 percent of its annual profits to support Navy Morale, Welfare and Recreation programs.
For your convenience, the Navy Exchange operates out of five locations: three locations on the upper base, one on the lower base and one off base near military family housing.
Main NEX Mall — The main Navy Exchange is in Building 484 just inside the main gate. The Navy Exchange at that location includes a shopping center, a beauty salon, a barbershop and Wayback Burgers. The main Exchange offers everything from clothing to jewelry, computers and TVs, wine and spirits, to school supplies and everything in between. It is open 9 a.m. to 7 p.m. Monday through Friday and 9 a.m. to 5 p.m. Saturday and Sunday.
Other Navy Exchange facilities located in the main mall include:
Beauty Salon — The professionals at the beauty salon have only your best interest at heart because when you look terrific, you feel great. From a simple wash and set to a spiral perm or specialized coloring, the salon offers the finest in professional hair care products and services. Call 860-446-5783 for an appointment.
Barbershops — There's no need to spend a fortune keeping your hair in line. The barbers at the two NEX barbershops — at the main NEX and on lower base — are pros. You can call ahead for an appointment or hours of operation at 860-446-5793.
Uniform Center, Tailor Shop, Dry Cleaning and Laundry — Need a new uniform or new rank insignia? The Uniform Center carries a wide selection for men and women. If the shop doesn't carry the size you need, we will special order it for you. Not the perfect fit? The Tailor Shop can take care of your military or civilian clothes. Once you're hemmed and mended, the laundry and dry-cleaning service will provide fast, expert service at a reasonable price to keep you looking recruiting-poster sharp.
The Uniform Center, Tailor Shop, and the laundry and dry-cleaning services are located in the main Exchange. Call 860-446-5787 for information or hours of operation.
Other Navy Exchange facilities on the main base include:
Gas Station Mini-Mart — The gas station is the place for you whether you're filling up your car or stocking up on treats for your weekend picnic. Located directly in front of the Exchange and commissary parking lot, you can pump all grades of unleaded gasoline at its self-service islands, an E85 pump is available and purchase food or refreshing beverages at the mini-mart. Call 860-694-5203 for hours of operation. Pay-at-the-pump service is available around the clock.
Lower Base Mini-Mart — Located in Building 173 near the waterfront, the lower base Navy Exchange isn't much on frills, but it is primarily stocked with toiletry items for the convenience of shipboard personnel. A quick check here may save you a trip to upper base if you need toothpaste, shoe polish or food and a refreshing soft drink. An additional Wayback Burgers is found here. The store is open 6:30 a.m. to 4 p.m. Monday through Friday. The phone number is 860-694-4120.
Dolphin Mart Convenience Store — Have you noticed how often the word convenience is used in relation to SUBASE services? That's because the command really does want to make your daily life easier. This mini-mart is a good example of that philosophy. Located off base near military family housing at 22 Sail Fish Drive, the Dolphin mini-mart is open 8 a.m. to 9 p.m. Monday through Saturday and 9 a.m. to 5 p.m. Sunday. This place is a little like an old neighborhood mom-and-pop shop ready to meet your short-term needs. Call 860-446-8593 for information.
Navy Federal Credit Union

Naval Submarine Base Branch
Tautog Avenue, Building 429
Nautilus Park Branch
24 Sailfish Drive, Groton
Coast Guard Academy Branch
15 Mohegan Ave., New London
Navy Federal is proud to serve the Department of the Navy active, retired, Reserve, civilian and certain contractor personnel and their families. When you join Navy Federal, you become a lifetime member and can readily take advantage of our many privileges.
As the largest credit union in the world, we offer a wide array of financial services and unmatched customer service.
With a worldwide network of branches, online account access and a wide selection of products and services, Navy Federal has everything you need to meet your financial needs and goals — now and in the future.
Through every phase of life, wherever you may go, Navy Federal looks forward to serving you and your family. Drop by our convenient branch, visit us at www.navyfederal.org or call us at 888-842-NFCU (6328).
Navy-Marine Corps Relief Society
Building 83
Phone: 860-694-3285
Financial emergencies happen to all of us. It could be due to a death or illness in the family, a pay problem, a vehicle repair, an unexpected medical or dental need or some other financial crisis. The Navy-Marine Corps Relief Society provides financial, educational and other assistance to active-duty and retired members of the Navy and Marine Corps and their eligible family members and survivors when in need.
The society's office is in Building 83. Office hours are 8 a.m. to 4 p.m. Monday through Friday. To make an appointment or for any questions, call 860-694-3285. After hours, call the American Red Cross at 877-287-3327, which will assist on behalf of the society.
Services Available — The society has a variety of services available:
Financial assistance for emergencies in the form of interest-free loans and grants is available by appointment by calling 860-694-3285. Assistance for emergency leave is available at any time during office hours or by calling the Red Cross after hours.
Quick Assist Loans of up to $500 are available to active-duty Sailors and Marines. The loans are designed to help with emergency needs for basic living expenses, medical or dental expenses, vehicle or transportation expenses, or family emergencies. Quick Assist Loans can be obtained in about15 minutes. They are interest-free and are repaid by an allotment of three to 10 months. Applicants must provide an active-duty ID card and most recent leave and earnings statement and complete an application form (available online at www.nmcrs.org and at the office).
Budget counseling is available for those who are considering a major purchase or experiencing financial problems or for those who just want to get a handle on their budget. Call 860-694-3285 for an appointment.
A gift card and a handmade blanket can be obtained by attending the Budget for Baby Class or by individual appointment.
Visiting nurses will come to your home to see a new baby, visit an ill family member or provide health education. They are also available to provide medical and emotional support for wounded Sailors and Marines and their extended families. Services are free and can be arranged by calling the nurses at 860-694-4118.
The Thrift Shop offers low-cost used uniforms, civilian clothing and small household goods. The shop is in Building 164 (in Dealey Center). Hours are 10 a.m. to 1 p.m. on Monday, Wednesday, and Friday, and 10 a.m. to 4 p.m. on Tuesday and Thursday. Call 860-694-4774 for the most current store hours or for questions. Donations are always needed and most welcome during mornings that the shop is open.
Volunteer to Help a Military Family in Need
A young Sailor needs help to get home because his mother is critically ill. Could you answer the call? Volunteers at the Navy-Marine Corps Relief Society help Sailors, Marines and their families, both active and retired, to sort through a problem and find a solution. The society's workforce primarily consists of volunteers who commit a few hours each week to help others.
Volunteers are needed in a wide variety of positions, including front desk, casework, thrift shop, food pantry, publicity and newsletter, and Budget for Baby class. No special skills are needed — only the desire to help fellow military families and spend time with friendly people.
The society provides training, child care fees, mileage to the office and volunteer recognition awards for hours served. As a volunteer, you will have the flexibility to set your own hours and have the opportunity to work with a great group of volunteers and staff. Call 860-694-3285 for an application.
Newspaper - The Dolphin
Building 86, Room G09
Phone: 860-694-3514
The base newspaper, The Dolphin, is distributed every Thursday throughout Naval Submarine Base New London. Online editions and archived articles can be found at www.dolphin-news.com.
News items and photos must be received by 4 p.m. the Friday before publication. Readers can email submissions to dolphin@ctcentral.com, or call 860-694-3514.
Ombudsman Program
Building 83
Phone: 860-694-2230
Located with the Fleet and Family Support Center, the Ombudsman Assembly Office provides support, education and training to command ombudsmen. The command ombudsman is a liaison between the command and families, providing information and resources to assist families. The Ombudsman Assembly also advocates for families to commands. For more information, call 860-694-2230.
Retired Activities Office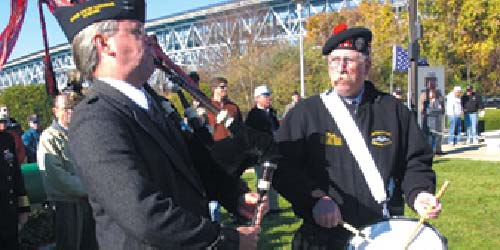 Building 83, Room 171
Phone: 860-694-4696
The Veterans Affairs Office provides information and assistance on a wide variety of benefits for veterans and survivors, as well as active-duty personnel. Benefits for active-duty personnel include VA educational programs and GI home loans. For those nearing discharge or retirement, the VA also offers counseling concerning disability compensation, vocational rehabilitation, education programs, medical and dental care, and survivor's benefits. The VA office is co-located with the Navy Fleet and Family Support Center.
Customers can be seen on a walk-in basis 8 a.m. to 2 p.m. Monday, Tuesday and Thursday. No appointment is necessary. For more information, call 860-694-4696.
Substance Abuse Rehabilitation Program (SARP)
The Substance Abuse Rehabilitation Program (SARP) clinic is on the third floor of Building 449. The clinic supports all organizations at Naval Submarine Base New London, military branches in southern New England, and metropolitan commands in the Connecticut, New York and New Jersey area. SARP provides screening and assessments for the purpose of making a diagnostic recommendation on personnel who have either identified themselves or whom the command has identified as potential substance abusers, due to substance-related incidents or concerns. These services are primarily provided to active-duty members; however, military dependents over age 18 and retirees are seen on a case-by-case basis based on space availability.
Programs
IMPACT — This is a 20-hour early intervention treatment program taught over a three-day consecutive period.
Outpatient and Intensive Outpatient Treatment Programs — Lasts up to 14 working days. This formalized treatment program consists of educational workshops and individual and group counseling.
Continuing Care — This service is delivered via group and individual counseling for members who have completed a formalized inpatient or outpatient treatment program. Patients must contact the respective SARP to schedule an appointment for entrance into this program.
Programs also include facilitation of command outreach, GMTs and referral assistance.
For more information, call 860-694-4837.
Veterans Affairs Office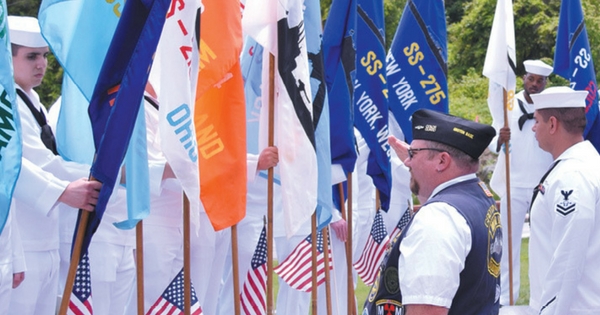 Building 83, Room 171
Phone: 860-694-4696
The Veterans Affairs Office provides information and assistance on a wide variety of benefits for veterans and survivors, as well as active-duty personnel. Benefits for active-duty personnel include VA educational programs and GI home loans. For those nearing discharge or retirement, the VA also offers counseling concerning disability compensation, vocational rehabilitation, education programs, medical and dental care, and survivor's benefits. The VA office is co-located with the Navy Fleet and Family Support Center.
Customers can be seen on a walk-in basis 8 a.m. to 2 p.m. Monday, Tuesday and Thursday. No appointment is necessary. For more information, call 860-694-4696.
Document Automation and Production Service (DAPS) New London
Building 83
Phone: 860-694-4798
Defense Logistics Agency, Document Services New London provides a full range of printing, scanning and conversion services to SUBASE New London. DAPS New London products and services include black and white and color printing of technical manuals, specifications, decals, large-format signs, stamps, business cards, invitations, envelopes, folders, programs and brochures; CD and DVD production; large-format black and white and color printing and lamination of maps, engineering drawings and foldouts; and document binding and finishing services.
DAPS also offers document scanning and conversion services, electronic document management and storage, paper sales, office equipment management solutions, and print and distribution options as well as a web-based solution, DAPS Online, for ordering DAPS services at https://www.documentservices.dla.mil. DAPS Online facilitates the submission of job specifications and digital files for printing. It also enables customers to obtain job estimates and funding and billing information.
To submit comments:
www.dla.mil/HQ/InformationOperations/DocumentServices.
Click on "Tell Us What You Think Of Our Services" in the bottom right corner of the page to send an email comment.