Morale, Welfare & Recreation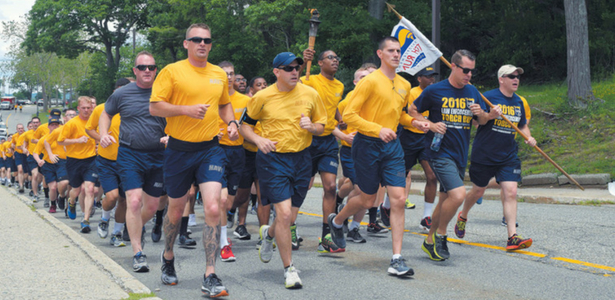 Regardless of your social and recreational interests — sports and fitness, going to the movies, traveling or enjoying the outdoors — Morale, Welfare & Recreation (MWR) has a program for you. But the programs aren't limited to adults. Safe, fun and educational programs are also available for children and youth.
We encourage you to make the most of your free time at Naval Submarine Base New London and save money by taking advantage of the many MWR programs available. Eligible participants include active-duty military, Reservists, retired military, DOD civilians and their family members.
At MWR facilities, patrons will be greeted by friendly, knowledgeable staff. All efforts will be made to ensure a pleasant, fun experience is had by everyone. You are encouraged to browse through the following list of free or low-cost activities and then visit those programs that are especially designed to meet your specific recreational and social interests.
There are multiple ways to find out what MWR has to offer. Like our Facebook page, MWR SUBASE NLON; visit the website, www.navymwrnewlondon.com; download the app, NavyMWRNewLondon and join our e-blast list upon arrival to base, or feel free to call MWR facilities of interest to find out the most current hours of operation.
Recreation

Admiral Fife Recreation Area
Phone: 860-694-3562
(For Pavilion Reservations)
Talk to us about the Admiral Fife Navy Recreation Area. This beautiful wildlife area is located in Stonington, Connecticut. The recreation area features a large permanent pavilion, grills, horseshoe pits, a playground, a volleyball court, a half-court basketball court, men's and women's indoor restrooms, catch-and-release fishing, hiking trails, a softball diamond and more. Call MWR Aquatics for pavilion availability, fee structure and reservations guidelines.
Auto Hobby Shop
Building 460
Phone: 860-694-3582
The Auto Hobby Shop provides do-it-yourselfers the opportunity to perform routine auto maintenance indoors year-round in a safe, well-equipped environment. Change your oil, rotate your tires and replace shocks and struts. Exhaust work, brake jobs and more are all possible at the Auto Hobby Shop. The shop is staffed with knowledgeable volunteers who will make sure your job is completed safely. Stop by the shop and talk to one of our helpful volunteer staff members about your next auto maintenance project. Call ahead for hours of operation. No appointments are required — first come, first serve. Amenities include all basic tools, seven bays, six auto lifts, handheld code busters and high-speed wheel balancers.
Dealey Center Theater
Building 164
Movie Schedule: 860-694-3358
Dealey Theater, located in the Dealey Center, has 38 state-of-the-art surround-sound speakers that will blow you away. With a state-of-the-art digital projection system, a fully functional theatrical stage and a concession stand with the best popcorn and candy on base, this 1,376-seat theater is also used for concerts, shows, change of command ceremonies, graduations, seminars and training sessions. Dealey Theater shows first-run movies provided direct from all the major studios four days a week. The Navy Motion Picture Company provides advanced movie screenings throughout the year. Bring the whole family to Dealey Theater for the most affordable movie theater experience in the area.
Deployed Forces Support
Building 164, Dealey Center, Second Deck
Phone: 860-694-2089
MWR's Deployed Forces Support Program enhances the quality of life for active-duty Sailors by providing direct support to the fleet units in all aspects of the shipboard recreation programs and administration of their recreation funds. Sports, recreational programs, physical fitness equipment, social activities (parties and picnics), tours, subsidies and rebates, and gear locker checkout are just a few of the morale-enhancing opportunities offered. The SUBASE NLON Deployed Forces manager can assist boats and ships with programming, financial management, recreation administration, procurement and property management.
Goose Run Golf Course
Shark Boulevard
Phone: 860-694-3763
With a totally renovated clubhouse completed in July 2012, Goose Run Golf Course is a beautiful, soft-spike, nine-hole golf course set alongside the Thames River. Enjoy lunch and dinner inside the clubhouse or on the outdoor deck. Catering for special events is also available. Goose Run is open from sunup until sundown from April to November (weather permitting). Tee times are not necessary at Goose Run. Golf on a first-come, first-serve basis.
The facility offers a pro shop and golf merchandise, cart and club rentals, leagues and tournaments, and a driving range. Proper golf attire is required. Competitive tournament prices are available.
Liberty Recreation Center, Single Sailor Program
Building 569
Phone: 860-694-4958/5374
The Liberty Program provides high-energy recreation programs, which target active-duty personnel 18 to 25 years of age living on base, including both single personnel and geographical bachelors. The Liberty Program offers superior entertainment experiences and development of personal leisure skills, leading to extraordinary and unique opportunities for enjoyment, activity and adventure in an alcohol- and tobacco-free environment. The Liberty Center includes free use of computers, internet and wireless internet, state-of-the-art video game systems, movies, book collections and special events. Liberty trips and tours include sporting events, outdoor adventures, shopping trips, amusement parks and community events, including festivals, concerts and seasonal programs.
Library, Tickets and Travel
Building 164, First Deck
Phone: 860-694-3723
The Library, Tickets and Travel is here to serve you. As an information hub, we are dedicated to providing access and guidance to information in any form, for your educational, recreational and career needs. We serve the entire SUBASE community, whether you are a student at Sub School, on sea duty or shore duty, families, civilian staff and retirees. We offer the traditional materials you expect: best-selling books for all ages, current movies on DVD, video games, newspapers, magazines, audiobooks and books on CD. If we don't own a book, we will go get if for you through Connecticut's interlibrary loan program. Our services extend much further; with events and programming, web access, we provide Navy Knowledge Online's extensive collection of e-books, for all ages and interests, as well as databases of magazines and newspapers, military periodicals, academic journals, up-to-date country information, college and university information, and much more. In addition to library services, we also offer an assortment of tickets to national, regional and local area attractions. We are part of the Military Ticket Program (MTP) which further extends the offerings in tickets. We also organize trips to various locations such as Boston and New York City.
Thames View Marina
Building 535
Phone: 860-694-3164
Thames View Marina supports waterborne recreational activities with instruction and rental gear for non-boat owners. There are 94 floating concrete dock slips available for private berthing. Winter dry and wet storage are also available. The marina includes seasonal dockage as well as rental sailboats, kayaks and canoes. Sailing lessons are offered. The marina comes equipped with a workshop, restrooms and showers, a washer and dryer, a picnic area and a grill. Anyone interested in renting tents, tables, chairs, campers or grills can contact the marina.
North Lake
Phone: 860-694-3562/3406
Pavilion Reservations: 860-694-3562
On the north end of the base at the end of Triton Avenue, North Lake is a man-made chlorinated lake and provides an outdoor swimming area operated seasonally from the second weekend in June through Labor Day weekend each year. Amenities include a sandy beach, a swim platform, the new to 2016 water obstacle course called WIBIT, a picnic area and pavilion, a playground, sand volleyball courts, beach chaise lounge chairs and umbrellas, an indoor shower house and a changing area. Cabanas are also available for daily rental. Red Cross-certified lifeguards are on duty during all hours of operation. The pavilion is available for command picnics and large groups. To reserve the pavilion, call the indoor swimming pool office at 860-694-3562.
Facility rules and policies are posted at this facility for your convenience. No glass containers or pets are permitted at any time. Children who are unable to swim must be accompanied by an adult (17 years old or older) at all times. Strong swimmers, 12 years old or older, may be left at the lake unattended. No swimming without an MWR lifeguard present.
SUBASE Lanes Bowling Center
Building 485
Phone: 860-694-3477
SUBASE Lanes is 12 lanes of bowling fun. The friendly atmosphere caters to the very young, with gutter bumpers and child-size bowling balls. Bowling is a fun family event for birthdays, command functions and re-enlistments. Think you're too grown up to go bowling? Give Xtreme Bowling a try. The lights go down when the music goes up with specialty lights, and glow-in-the-dark bowling balls and pins transform the lanes into a fun bowling experience.
Athletics and Fitness

Indoor Swimming Pool
Building 120
Phone: 860-694-3562
Take a dip into the five-lane, 25-meter pool. Men and women's lockers, saunas and showers are readily available. A number of special pool programs are available throughout the year, including youth swimming lessons, aquasize (water aerobics), swim clinics (to help improve your own individual swimming ability), American Red Cross Water Safety Instruction, American Red Cross CPR, AED and first aid certifications, and American Red Cross lifeguard certification. Formal Navy training at the pool includes Navy PRT testing, third- to first-class swim testing, and pre-dive school testing.
The SUBASE swimming pool is open for adult lap swimming. Lap swimmers must be at least 17 years old or on a high school swim team. Facility rules and policies are posted at this facility for your convenience.
Bodyworks Fitness Center
Building 83, Second Deck
Phone: 860-694-4784
BodyWorks Fitness Center has the equipment to help you get or stay in shape. Work out with a complete range of strength training and cardiovascular equipment. BodyWorks also offer a full schedule of group exercise classes, Family Fitness Room and Studio #328 - Fitness on Demand!
Strength training equipment includes tread­mills, cross trainers, upright bikes, recumbent bikes, stair steppers, Arc Trainers, Versa Climbers, Selectorized Machines, Freedom Trainers and a Smith Machine.
Other amenities include an indoor warm-up track and cable TV, specifically designed and strategically located for workout viewing. Relax the kinks after a hard day's work with one of the certified massage therapists. Call Bodyworks to schedule an appointment.
Morton Hall Gymnasium
Building 169
Phone: 860-694-3521
Morton Hall Gymnasium offers everything you need for complete fitness training, including a 4,000-square-foot weight training and free weight area. It also offers a wide variety of indoor and outdoor athletic activities as well as an extensive intramural sports program.
In addition to a weight room for strength training, it offers cardiovascular training equipment, including cycles, climbers, treadmills, cross-trainers and rowers. The gymnasium includes a NOFFS Zone, three full-sized basketball courts, two full-sized volleyball courts, an indoor jogging track and both men's and women's locker rooms with saunas. Outdoor amenities include two softball fields, an artificial turf football and soccer field, and a synthetic track.
The gymnasium staff also organizes intramural leagues for flag football, soccer, volleyball, basketball and softball. Special events include one-pitch softball tournaments, Battle of the Commands, Home Run Derby and three-point shootout and free-throw basketball contests.
Racquetball Center
Building 522
Phone: 860-694-5020
Six air-conditioned racquetball courts are available (two glass, four enclosed), along with male and female locker rooms with showers. Services include clinics and wallyball.
Child and Youth Programs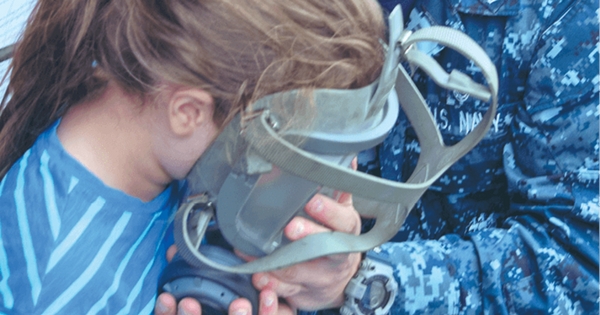 The military lifestyle offers unique challenges and opportunities for children whose parents are assigned to Naval Submarine Base New London. For this reason, special programs are developed to promote your child's growth and development in a nurturing environment through meaningful learning experiences.
Eligibility — Eligible patrons include the following: active duty military personnel, DOD civilians, Reservists on active duty or inactive duty for training, retirees and DOD contractors. All eligible patrons should apply for care through the website http://militarychildcare.com. Call 860-448-6838 for details or stop in at any SUBASE New London Child and Youth Program.
Highly trained staff members operate the four separate, age-appropriate programs, specially designed to meet the needs of children ranging in ages from 6 weeks to 18 years. All staff complete an intensive caregiver orientation that includes basic first aid; infant, child and adult CPR; and developmentally appropriate practices. They are also required to successfully complete all background screenings. In addition, all staff members are required to complete monthly ongoing trainings and undergo a comprehensive caregiver training program to ensure that all children are receiving the best possible care. The following programs are available for your children.
Child Development Center and Child Development Homes
7 Highland Ave.
Groton, CT 06340
Phone: 860-448-6838
Ages Served: 6 weeks through 5 years
The Child Development Center program is led by qualified professionals in early childhood education, whose major goal is to promote your child's growth and development in a nurturing environment through meaningful learning experiences. The curriculum is developmentally appropriate, keeping in mind the specific needs of each individual child. Activities are planned; however, these plans are flexible depending on the daily interests and needs of the children. Children are invited and encouraged to participate in individual and group activities designed to promote social, emotional, intellectual (cognitive) and physical development. The Child Development Center is accredited by the National Association for the Education of Young Children.
Caregivers administer the curriculum and guide the children's behavior. The ratio of staff to children is always sufficient to maintain constant supervision and implement a developmentally appropriate program. Some examples of skills we foster are problem-solving, socialization, self-help, health and safety, self-expression and creativity, independence, and communication, language and motor skills.
Although long-term enrollment is encouraged, hourly care is authorized when space is available.
The Child Development Homes program is an alternative to center-based care and is often preferred by families because of the small group sizes, the home-like atmosphere and the flexible hours of operation that the centers often cannot accommodate. Child Development Homes provide a warm, family setting in which children can participate in developmentally appropriate learning activities as well as home life experiences. The children are able to build a trusting relationship with a provider who will foster their curiosity and creativity, provide guidance and give them the hugs they need.
Child Development Home providers must be Navy-certified and state licensed. The certification process is provided through the Child and Youth Programs and consists of basic first aid, CPR, child abuse prevention, child development, activity planning, nutrition, business practices and parent-customer relations. In addition to the provider's certification, they receive monthly unannounced home inspections by the Child and Youth Program director and must successfully complete all required background screenings. Providers are also required to complete monthly trainings to ensure they provide the best possible care to your children.
School Age Care at the SUBASE Youth Center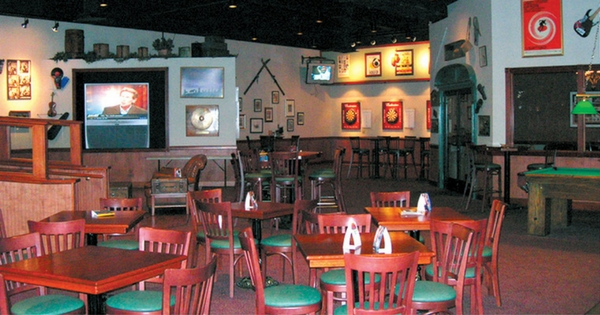 29 Hickory Drive
Groton, CT 06340
Phone: 860-448-6843
The School Age Care (SAC) program provides quality care for children, 5 to 12 years old (enrolled in kindergarten through sixth grade), in a safe and supportive environment. This program offers before- and after-school care; school vacation care; professional development and day care; and hourly drop-in care. Children can also participate in "Camp Ojiketan" summer camp. The School Age Care program is a member of the Boys & Girls Club of America and a partner with 4-H and has been accredited by the Council on Accreditation.
Fees — Fees are determined by your total family income and are based on a sliding scale. Fees are set by Congress, are subject to change each fiscal year and are paid semimonthly.
Waiting List — Eligible patrons include the following: active-duty military personnel, DOD civilians, Reservists on active duty or inactive duty for training, retirees and DOD contractors. All eligible patrons should apply for care through the website http://militarychildcare.com. Call 860-448-6843 for details or stop in at any SUBASE New London Child and Youth Program.
Call 860-448-6838 for more information. In order to remain active on the waiting list, information should be updated quarterly.
Registration — Once you are offered a spot for your child, you will have 24 hours to accept or decline it. If you accept the position, you will need to register your child in the program. This involves bringing your most recent LES and spouse's pay stub along with a military ID card. If you are a single military parent or dual military family, a Dependent Care Plan must also be submitted prior to your child's attendance. These forms can be acquired from PSD. You will be required to make a nonrefundable deposit at the time of registration. This deposit can be used toward your child's first week of attendance in the program. For Camp Ojiketan enrollment, an additional registration fee for a T-shirt and water bottle will be charged.
Transportation — Transportation is provided by school bus or foot to Charles Barnum, Mary Morrisson, Gales Ferry Elementary and Juliet Long schools. In addition, buses from Fitch Middle School, Sacred Heart, Winthrop, Steadfast Academy and the Regional Multicultural Magnet School pick up and drop off children at the program.
Meals — The SAC Program provides breakfast, lunch on no-school days and an after-school snack for your child.
SUBASE Youth Center
29 Hickory Drive (Off Base)
Groton, CT 06340
Phone: 860-448-6843
The Youth Center conducts numerous programs designed to inspire and enable all young people to realize their full potential as productive, caring and responsible citizens. Programs include open recreation for youth ages 9 to 18, instructional classes for ages3 years and up, Start Smart programs for children 3 to 5 years old and basketball leagues. Activities are scheduled every day and include special events, games, sports and fitness, movies, Boys & Girls Clubs of America activities, 4-H activities, community service projects and field trips.
Instructional classes offered at the Youth Center include dance (tap, jazz and ballet) for ages 3 and up. Stay tuned for new classes being added on our Facebook page.
Instructional class registration is done on a first-come, first-served basis with pre-registration for existing students prior to regular registration.
The Youth Center reserves the right to cancel a class for which there is insufficient registration. A registration form must be filled out prior to your child's admittance into a class and completed yearly. There is no limit on the number of child class registrations. Register in person at the Youth Center.
There is no reduction in fees for child illness or family vacations. A class will be prorated only if you enter into the class after it is started and there are still spaces available.
New student fees apply for all instructional class registrations. These fees are paid annually.
There is no registration cost for open recreation and teen programs.
Sign-in and Sign-out Procedures — Children under the age of 12 must be signed into and out of the center at the front desk by a parent for each class. Children 12 and over may sign themselves in and out. Parents should also sign in and out at the front desk if they plan to wait for their child. Parents are encouraged to wait for their child if they are under 5 years old.
School Liaison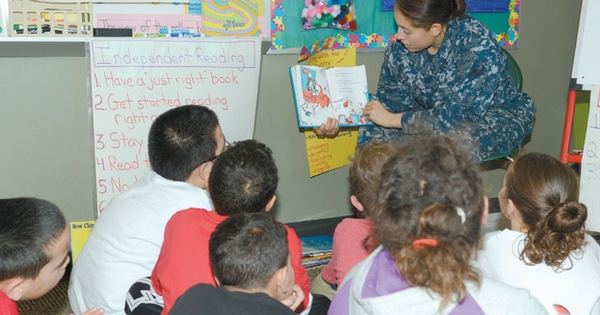 Phone: 860-694-3772
The school liaison officer is the primary point of contact between the military installation, the local schools and school districts, transitioning families and the community at large. The Navy school liaison officer (SLO) program helps installation and regional commanders work with state departments and local school districts to foster awareness of the stressors on military families brought about by frequent transitions and extended deployments. These education professionals are on all major Navy installations and serve as linkages between all military families and schools. Parents, educators and community members are encouraged to contact their local school liaison officer with any questions.
The seven core functions of a SLO are:
School transition services and permanent change of station (PCS) cycle support.
Deployment support.
Special education system navigation.
Installation, school and community communications.
Partnerships in education.
Home-school linkage and support.
Postsecondary preparation.
Home-school linkage and support.
Postsecondary preparation.
Food and Beverage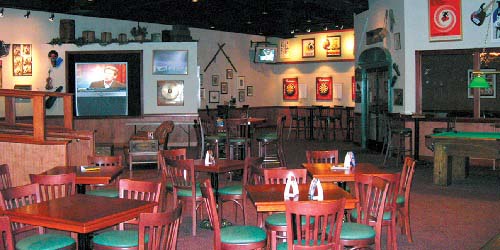 Looking for a place to grab a quick bite to eat? Want to watch the big game? Nothing to do tonight? Call some friends and be prepared to eat, drink and be merry! There's something for everyone. Enjoy a relaxed environment at Reunions Pub. Have Reunions Deli cater your next command function or treat yourself to a great sandwich or salad for lunch. The atmospheres are all pleasant and inviting — a good time is sure to be had by all.
Reunions Pub
Building 485
Phone: 860-694-1751
Reunions Pub is an all-hands, smoke-free environment with an enclosed, on-site cigar lounge that boasts its own circulation system. The comfortable, nostalgic, "Cheers-like" atmosphere is enhanced by the mahogany paneling and interesting sports, movies and music memorabilia adorning the walls. A dance floor, custom-made mahogany bar, seating for 200 and total capacity of 300 patrons makes Reunions Pub a favorite place for special functions, command events, wedding receptions and birthdays.
Reunions will host specially scheduled live feeds of many major sporting events through DirectTV. Watch your favorite game or show on the big-screen TV, play darts or pool and listen to the satellite jukebox.
Reunions Deli
Building 485
Phone: 860-694-3433
Located in the same building as SUBASE Lanes and Reunions Pub, Reunions Deli offers a wide variety of foods, such as pizza (by the slice or whole pies available), grinders, sandwiches and salads. Eat in, or take out. Catering services are available, which is great for command functions, weddings and birthdays.
The Dive — Officers Club/The Fouled Anchor Lounge — Chiefs Club
Building 429
Phone: 860-694-2296
SUBASE's officers and chiefs clubs offer a wonderful opportunity for social interaction and collegiality. Both clubs are in Building 429.
Operating hours are:
The Dive (Officers Club):
3 to 8 p.m. Friday.
The Fouled Anchor Lounge (Chiefs Club):
3 to 8 p.m. Tuesday through Friday.
For more information, call 860-694-2296.
Bellissimo's
Building 164
Phone: 860-694-3192
A great place to enjoy a cup of coffee, a breakfast sandwich and/or lunch. Open daily Monday through Friday. Daily specials are also available.
Fast Attack Food Truck
Located outside Building 569
Offers a great array of food options, to include pizza, grinders, fries etc.