In Ventura County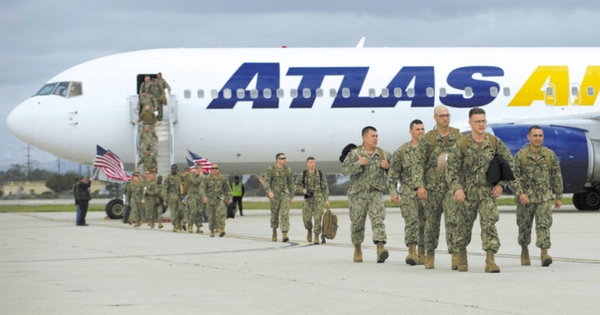 U.S. Highway 101 — The Ventura Freeway — runs from the Santa Barbara/Ventura County line in Southern California south to Pasadena and is the principal east-west route (designated north-south) through Ventura County. Interstate 5 is the primary interstate on the West Coast, running largely parallel to the California coastline from Mexico to Canada. It serves some of the largest cities on the West Coast, including Los Angeles, Sacramento, San Diego, Seattle and Portland, Oregon.
If you are flying, the nearest major airport is Los Angeles International Airport, 60 miles away, or the smaller Burbank Bob Hope Airport is 50 miles away. It has numerous ground transportation and public transit options connecting it to Ventura County.
Ventura County is also served by Amtrak and Metrolink trains along the main coast rail line as well as Greyhound, Gold Coast Transit (formerly South Coast Area Transit) and VISTA buses. Camarillo, Moorpark, Simi Valley and Thousand Oaks have their own small bus systems.
Airports

Burbank Bob Hope Airport
2627 N. Hollywood Way
Burbank, CA 91505 818-840-8840
http://bobhopeairport.com
Burbank Bob Hope Airport is a smaller airport than LAX, although it still has a lot to offer its travelers. The airport is about 50 miles from Naval Base Ventura and sits on 550 acres. Nearly 4 million passengers are served by the airport each year, and 112.5 million pounds of cargo get shipped from here. Major carriers include Alaska Airlines, American Airlines, Delta Air Lines, JetBlue Airways, Southwest Airlines and United Airlines with nonstop flights to at least a dozen cities.
Ground transportation includes public buses and commuter trains to escape the traffic in Los Angeles, as well as taxis, hotel shuttles and rental car service. Rental cars are available on-site at the airport's Regional Intermodal Transportation Center, where there are 11 rental car companies to choose from.
Los Angeles International Airport
1 World Way
Los Angeles, CA 90045
855-463-5252
www.lawa.org
Los Angeles International Airport (LAX) is the fifth-busiest airport in the world and second busiest in the United States, offering 692 daily flights to 85 domestic cities and 928 weekly nonstop flights to 67 cities in 34 countries on 59 passenger air carriers. It is 60 miles from Naval Base Ventura County.
The central complex features nine passenger terminals connected by a U-shaped, two-level roadway. Curbside baggage check-in is available on the upper departure level. Baggage claim is on the lower level. Restaurants, cocktail lounges, gift shops, newsstands, duty-free shops for international flights, restrooms, public telephones and business centers offer convenient services for travelers.
Other amenities include a first aid station in the Tom Bradley International Terminal and special telephones connected to area hotels/motels, bus/limousine services and car rental agencies serving most outlying communities. Free shuttle service is provided between all terminals and remote parking lots. Ground transportation includes numerous rental car services and taxi, bus and shuttle services.
Public Transportation

Amtrak
Oxnard Transportation Center
201 E. Fourth St.
Oxnard, CA 93030 800-872-7245
www.amtrak.com
Amtrak provides passenger rail service to Ventura County. Amtrak stations in Camarillo, Chatsworth, Moorpark, Oxnard, Simi Valley and Ventura are served by the Pacific Surfliner. Oxnard and Simi Valley are also served by the Coast Starlight. The Oxnard Station provides an enclosed waiting area and ticket office.
Greyhound
201 E. Fourth St., Suite C
Oxnard, CA 93030
805-487-2707
www.greyhound.com
Greyhound provides bus service in California and across the United States. Call for hours and ticketing schedules, or book online.
Metrolink
6175 Ventura Blvd.
Ventura, CA 93003
800-371-5465
www.metrolinktrains.com
Metrolink is Southern California's regional rail system that includes commuter and other passenger services linking communities to employment and activity centers. Metrolink's service area includes Ventura, Los Angeles, Orange, Riverside and San Bernardino counties. Ventura County is served by Metrolink's Ventura County Line, with stations in Camarillo, Chatsworth, Ventura, Moorpark, Oxnard and Simi Valley. The Ventura County Line terminates at Los Angeles Union Station. The Ventura County Line operates Monday through Friday. For more information, visit the Metrolink website.
Southern California Passenger Rail
www.goventura.org/travel-ventura/train
The Southern California Passenger Rail timetable combines the schedules of Amtrak Pacific Surfliner trains, COASTER trains and Metrolink trains for travel between Ventura and Santa Barbara, Los Angeles, Orange County, San Diego and San Luis Obispo.
Ventura County Transportation Commission
950 County Square Drive, Suite 207
Ventura, CA 93003
805-642-1591
www.goventura.org
The Ventura County Transportation Commission provides intercity bus service connecting cities in Ventura County with neighboring Santa Barbara and Los Angeles counties. For more information on fares and the system's service area, visit the commission's website.
VCTC Intercity Transit
www.goventura.org/travel-ventura
VCTC Intercity operates between 4:30 a.m. and 8 p.m. Monday through Friday and between 6:45 a.m. and 6 p.m. Saturday. Only VCTC Intercity Highway 126 and Coastal Express provide service Sunday. For additional service information or trip planning assistance, call 800-438-1112. VCTC Intercity Transit features Nextbus Technology for the current location of your bus; visit www.nextbus.com
Gold Coast Transit
301 E. Third St.
Oxnard, CA 93030
805-483-3959
www.goldcoasttransit.org
Gold Coast Transit District provides public fixed-route and paratransit service in the cities of Ojai, Oxnard, Port Hueneme, Ventura and the unincorporated areas of Ventura County. With nearly 4 million passenger trips provided each year, GCTD is the largest public transportation operator in Ventura County. Visit the website for routes and fare information.
Driving and Commuting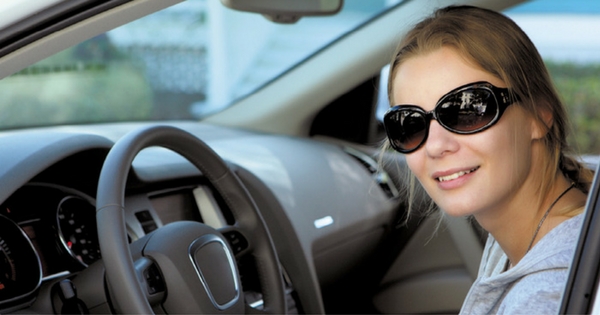 Ventura County is traversed by one major U.S. highway — U.S. 101 — and a number of state routes. The Ventura Freeway, also known as U.S. 101, connects Ventura County to Pasadena. The region is also served by numerous state routes that can be used by commuters or for trips to neighboring cities or places. For example, State Route 1, also known as the Pacific Coast Highway, is a major north-south route that runs 655 miles along most of the California coast. State Route 23 runs 32 miles from Fillmore to Malibu, connecting U.S. 101 to State Route 118.
State Route 33 is a 290-mile state highway that runs north from Ventura through the Transverse Ranges and the west side of the San Joaquin Valley. State Route 118 runs 47 miles through Ventura and Los Angeles counties, crossing the northern rim of the San Fernando Valley. State Route 126 runs from U.S. 101 in Ventura to Interstate 5 in Santa Clarita and is an important connector highway in Ventura County, serving as an alternate route into the Santa Clarita and San Fernando valleys, the high desert of Antelope Valley and Los Angeles.
State Route 150 runs 36 miles from Santa Paula to U.S. 101 near the Ventura-Santa Barbara county line. It is a two-lane scenic road that originally had one-lane bridges that had to be rebuilt into two-lane bridges after flooding in 2005. State Route 232 is a 4-mile freeway in Ventura County that serves as a connector between U.S. 101 and State Route 118.
Interstate 5 is the main interstate running north-south largely parallel to the Pacific coast, connecting major cities from San Diego to Portland, Oregon.
The California Department of Transportation offers commuter options at www.dot.ca.gov/cttravel. The department provides real-time maps.
of traffic conditions including lane closures, traffic information, highway conditions, live traffic cameras and a Caltrans QuickMap mobile app that can be installed on any smartphone. Registered users can also create a personalized profile to receive and obtain phone, text or email updates about incidents on their specified routes at www.go511.com or by dialing 511.
California Department of Motor Vehicles
2415 First Ave., Mail Station F101
Sacramento, CA 95818
800-777-0133
www.dmv.ca.gov
The California Department of Motor Vehicles issues driver's licenses, identification cards and vehicle registration and provides other driving-related services. Find many of the required forms and general information at www.dmv.ca.gov/portal/dmv.
Driver's Licenses
Military personnel and their spouses who are stationed in California from elsewhere may continue to drive with a valid driver's license from their home state, but in general, all California residents who want to drive must apply for a driver's license once residency is established.
The state spells out what is required for licensing and insurance under various scenarios in its California Driver License Handbook, which can be downloaded at www.dmv.ca.gov/portal/dmv/detail/pubs/pubs.
Vehicle Registration
Forms associated with driving and vehicle registration are available online at www.dmv.ca.gov/portal/dmv/detail/forms/formsreg_alpha, including forms for replacement plates, handicap placards or plates, DMV forms and more.
Distracted Driving
California law prohibits all drivers from making calls on handheld wireless telephones while operating a motor vehicle. Drivers 18 and older are permitted to use hands-free cellphones while driving as long as the earpieces do not cover both ears.
Texting while driving is prohibited in California.
California Department of Transportation
Visit the California Department of Transportation website for interactive maps, information about road closures and travel advisories, and to view live traffic cameras.