Living in Kitsap County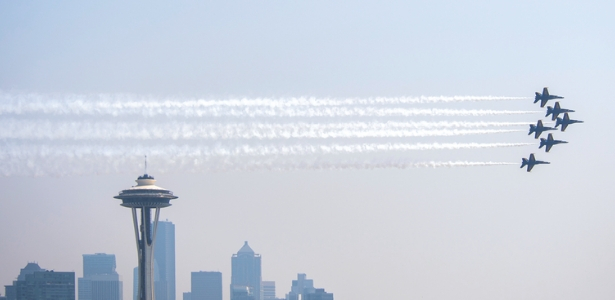 The local area and nearby Seattle and Tacoma are chock-full of entertaining activities. Get up close and personal with some bizarre bugs and an ant farm at the Bug Museum, for instance, or tee off at Port Orchard 18-hole golf course that also caters to fly fishing enthusiasts. Don't miss the food and entertainment at the festivals dedicated to blackberries and lavender. And be sure to check out the USS Turner Joy Museum Ship and the Puget Sound Navy Museum.
ANNUAL EVENTS
Residents of Kitsap County have dozens of annual events, festivals and community gatherings at their fingertips.
Allyn Days Salmon Fest & Geoduck Festival
Allyn Days starts off on the third Friday of July and continues through Sunday in Allyn Waterfront Park. There's a baked salmon fest on Saturday, a Geoduck Festival on Sunday, a mud run, kids' park, food, vendors and plenty of entertainment under the gazebo.
Blackberry Festival
The Blackberry Festival is held on Labor Day weekend at the Bremerton Boardwalk with festival-related activities stretching up Second Street. Nearly 25,000 revelers come out each year to experience delicious blackberry-centric foods like cobblers, bubble tea, beer, wine, cinnamon rolls, sausages and more. The event also has standard food offerings, pony rides, a super slide and rock climbing wall.
Boeing Seafair Air Show
The first weekend of August brings the Boeing Seafair Air Show to town where you'll witness the U.S. Navy Blue Angels perform dazzling stunts and aerial maneuvers as spectators look on in amazement from the shores of Lake Washington. The Blue Angels participated in their first air show in 1946 and since have performed for an estimated 11 million spectators during air shows each year.
Chris-Craft Rendezvous
The annual Chris-Craft Rendezvous is held over four days in mid-July at the Port Orchard City Marina. Daily features include live music, dock parties and touring of boats, a raffle, a farmers market, seminars, swap meet and demonstrations. Additionally, registrants receive coffee and doughnuts every morning, a Friday BBQ dinner, the Saturday Dinghy Dash, awards banquet and live auction. The Sunday morning pancake breakfast prepares the fleet for the informal cruiser parade leaving the marina.
Kitsap County Fair & Stampede
https://spf.kitsapgov.com/parks/Pages/FairMain.aspx
Every August, the last weekend before Labor Day, residents of Kitsap County and surrounding areas come out to Bremerton for the Kitsap County Fair & Stampede. The fair has something for everyone, including daily shows, a PRCA rodeo, destruction derby, fair food, pageants and games for the whole family. Visit the website for information on the schedule and daily specials.
Lavender Festival
The annual Lavender Festival takes place in July in Sequim. The free festival has more to offer than just the sweet smell of lavender. There are hundreds of arts and craft booths, three days of live music (dubbed Lavenderstock), a food court featuring a selection of Olympic Coast cuisine and free farm tours. Visit the website for information on the schedule.
Viking Fest
Viking Fest is held each year in historic downtown Poulsbo in mid-May. The event includes entertainment at the Kvelstad Pavilion, an artwork competition, the battle of the bands, a carnival, donut-eating contest, lutefisk-eating contest, live music, paddleboard races, road races, a street fair, strong man competition and a parade.
Washington State Fair
The Washington State Fair is the largest single attraction held annually in the state of Washington. The fair continually ranks in the top 10 largest fairs in the world. The Washington State Fair hosts two annual events: the 17-day Washington State Fair every September and the four-day Spring Fair in Puyallup every April. Situated south of Seattle and east of Tacoma in the shadow of majestic Mount Rainier, the Washington State Fair Events Center comprises more than 169 acres. The multiple buildings and facilities are available for rent during the year, making the grounds a valuable community resource.
Whaling Days
Whaling Days, the last weekend of July in Old Town Silverdale and on the waterfront, includes live music, carnival rides, the Whale of a Run, Silverdale Rotary Duck Race, Dyes Inlet Dash Outrigger Canoe Race, street fair, destruction derby and the grand parade.
Arts and Museums

ARTS
Artistic opportunities from theater to music to dance and more are no strangers to Kitsap County residents.
Admiral Theatre
515 Pacific Ave.
Bremerton, WA 98337
360-373-6743
www.admiraltheatre.org
Bremerton's Admiral Theatre is a 1942 movie house, renovated in 1997, into Kitsap's premier live entertainment and events venue. The theater welcomes more than 50,000 patrons annually to 110 diverse performances and community events. The Stages for All Ages School Day Series and K-12 Ticket to Culture programs provide 10,000 local school kids with subsidized and free tickets to attend educational and entertaining shows throughout the school year. The annual season includes 60 professional shows, 50 community events and an exciting two-week musical theater summer camp for kids.
Bremerton Symphony Orchestra
645 Fourth St., Suite 206
Bremerton, WA 98337
360-373-1722
http://bremertonsymphony.org
Typically, the orchestra contains 60 members composed of doctors, firefighters, accountants, government employees and many teachers who perform at a professional level; not one member is a "professional" musician. The orchestra meets several times a week and plays for over 300 season ticket holders and more than 5,000 West Puget Sound community members each season.
Pacific Northwest Ballet
301 Mercer St.
Seattle, WA 98109
206-441-2424
www.pnb.org
Pacific Northwest Ballet, one of the largest and most highly regarded ballet companies in the United States, was founded in 1972. The company of nearly 50 dancers presents more than 100 performances each year of full-length and mixed repertory ballets at Marion Oliver McCaw Hall in Seattle and on tour. The company has toured to Europe, Australia, Taiwan, Hong Kong, Canada and throughout the United States.
West Sound Entertainment Association
1500 13th St.
Bremerton, WA 98337
360-830-5286
www.kitsapconcerts.org
West Sound Entertainment Association (formerly called Bremerton Community Concerts) is a nonprofit organization dedicated to bringing world-class concerts to the Kitsap community. The group was formed over 75 years ago by a small group of people who wanted to bring quality and affordable entertainment to Kitsap County. Concerts are in the Performing Arts Theater at Bremerton High School with an audience capacity of 1,200.
Wings Over Washington
Pier 57 – Miner's Landing
1301 Alaskan Way
Seattle, WA 98101
206-602-1808
www.wingsoverwa.com
Wings over Washington is a cutting-edge flying theater that takes you on an aerial adventure above beautiful Washington state.
MUSEUMS
Learn about Washington's history and cultural contributions by visiting any one of the many local museums.
Aurora Valentinetti Puppet Museum
257 Fourth St.
Bremerton, WA 98337
360-373-2992
www.ectandpuppets.org
This museum of theatrical puppets represents many types and cultures from around the world. The museum features a hands-on children's activity room and tours by special arrangement. The Evergreen Children's Theatre presents several plays a year for children and their families and operates the Aurora Valentinetti Puppet Museum.
Bainbridge Island Museum of Arts
550 Winslow Way E
Bainbridge Island, WA 98110
206-842-4451
www.biartmuseum.org
Bainbridge Island Museum of Art is a collecting museum with a focus on artists and collections from the Kitsap and Olympic Peninsulas, as well as the broader Puget Sound region. Admission to the art museum is free. Visit the website for more information.
Bug Museum and Nature Gift Shop
1118 Charleston Beach Road W
Bremerton, WA 98312
800-870-4284
www.bugmuseum.com
Explore strange bugs under the microscope, look through glasses that let you see like a bug and watch busy ants in the 8-foot-long ant farm. See fascinating live reptiles from around the world up close and personal. There are over 15 kid-friendly exhibits to explore, and it's all free.
Kids Discovery Museum
301 Ravine Lane NE
Bainbridge Island, WA 98110
206-855-4650
www.kidimu.org
KIDIMU is a destination for children and their adults to explore art, science and culture through hands-on exhibits, daily art projects, cultural and scientific programs. The Kids Discovery Museum blurs the line between learning and playing to inspire a lifelong journey of discovery. From Memorial Day through Labor Day, the museum is free for active-duty military families as part of the Blue Star Museums program.
Kitsap Maritime Heritage Foundation
9756 Ogle Road NE
Brownsville, WA 98311
360-633-7421
www.kitsapmaritime.com
Kitsap's tall ship, the schooner Fiddler's Dream, provides maritime education, heritage education and hands-on nautical experience for all ages and abilities. Hours vary; check the website for more information.
Museum of Pop Culture
325 Fifth Ave. N
Seattle, WA 98109
206-770-2700
www.mopop.org
The Museum of Pop Culture (formerly the Experience Music Project and Science Fiction Museum and Hall of Fame) has plenty to offer visitors, including interactive activity stations where visitors can perform music before a virtual audience, sound sculpture and various educational resources. The 140,000-square-foot Frank O. Gehry-designed facility is home to exhibits ranging from the art of fantasy, horror cinema and video games to science fiction, literature and costumes from screen and stage. Hours vary by season; check the website for more information.
Puget Sound Navy Museum
251 First St.
Bremerton, WA 98337
360-479-7447
www.pugetsoundnavymuseum.org
The Puget Sound Navy Museum is one of 10 museums funded and administered by the U.S. Navy. Its collection numbers more than 18,000. Today, visitors can explore the naval history of the region and experience life as a sailor through exhibits about the Puget Sound Naval Shipyard, the USS John C. Stennis, Special Operations Submarines and more.
Space Needle
400 Broad St.
Seattle, WA 98109
206-905-2100
www.spaceneedle.com
Located at the base of Queen Anne Hill, Seattle Center was developed from the site of the 1962 World Fair Site into a 74-acre, year-round convention and family entertainment hub for Seattle, with the Space Needle being its most famous landmark. The observation tower stands 605 feet high and offers visitors 360-degree views from its observation deck at 520 feet. There is a rotating restaurant where diners can enjoy glimpses of the Seattle skyline, as well as the Olympic and Cascade mountains, Mount Rainier, Mount Baker, Elliott Bay and surrounding islands. Visit the website for hours and tickets.
USS Turner Joy Museum Ship
300 Washington Beach Ave.
Bremerton, WA 98337
360-792-2457
www.ussturnerjoy.org
The famed Navy destroyer from the Vietnam War is at the Bremerton Harborside waterfront and is a popular destination for history buffs, veterans and visitors of all ages. Visit its website for more information.
Parks and Shopping

PARKS
The Pacific Northwest is known for having a multitude of parks and recreational areas. Check your community's parks and recreation listings to see more of what your local area has to offer.
Evergreen Rotary Park
1500 Park Ave.
Bremerton, WA 98337
360-473-5305
http://webapp1.ci.bremerton.wa.us/Parks
This 10.31-acre community park is the home for the Kitsap 9/11 Memorial and the weekly Bremerton farmers market. Amenities include a playground, trails/pathways, basketball court, water access and boat ramp.
Frank Raab Park
18349 Caldart Ave. NE
Poulsbo, WA 98370
360-779-9898
https://cityofpoulsbo.com/city-parks-trails
This 21-acre park offers a sand volleyball court, a large, well-kept dog park, a covered area with many picnic tables perfect for
lunch, a basketball court, a skate park, youth demonstration gardens, horseshoe pits, multiple shade trees and a one-third mile
walking path that is stroller accessible.
N.A.D. Park
6002 Kitsap Way
Bremerton, WA 98312
360-479-8388
http://webapp1.ci.bremerton.wa.us/Parks
This 50.87-acre community park was once the location of the Naval Ammunition Depot, and remnants of 20 bunkers remain among the dense forest. The park now includes a disc golf course, playground and trails/pathways.
Pendergrast Regional Park
1199 Union Ave. W
Bremerton, WA 98312
360-479-8388
http://webapp1.ci.bremerton.wa.us/Parks
Pendergrast Regional Park is a 50.29-acre regional park that encompasses the Bremerton dog park and Olympic Sports Center indoor soccer arena. The park features a playground, lighted softball fields, lighted soccer/football field and a basketball court.
SHOPPING
From malls and major department stores to unique boutiques and souvenir shops, there's something for every taste and budget.
Kitsap Mall
10315 Silverdale Way NW
Silverdale, WA 98383
360-698-2555
www.shopkitsapmall.com
Nestled in the heart of the Kitsap Peninsula in Silverdale, Kitsap Mall offers a comfortable and convenient shopping experience. The mall has many well-known retailers you won't find elsewhere on the peninsula. Spend time exploring one of the 80 unique and extraordinary stores. Enjoy casual, sit-down restaurants or quick treats like ice cream and pretzels.
Olde Central Antique Mall
801 Bay St.
Port Orchard, WA 98366
360-895-1902
www.oldecentralantiquemall.com
Olde Central Antique Mall is a large antique store with 45 individual dealers. It is in downtown Port Orchard less than a block from the foot ferry and marina. The store has furniture, glassware, clothing, books, vintage jewelry, pottery, art, musical pieces and more.
Pike Place Market
85 Pike St.
Seattle, WA 98101
206-682-7453
www.pikeplacemarket.org
With more than 9 acres of land and more than 100 years of history, the Pike Place Market represents "The Soul of Seattle." Opening for business for the first time Aug. 17, 1907, with just eight farmers and their wagons, today Pike Place is America's premier farmers market. With more than 225 small independent businesses, 225 craftspeople, 85 farmers and a diverse array of restaurants, the market attracts more than
10 million visitors a year.
Towne Square Mall
1700 S.E. Mile Hill Drive
Port Orchard, WA 98366
360-895-2112
http://townesquarepo.com
In addition to the usual mall offerings, the Towne Square Mall has small businesses that offer guitar lessons, Jazzercise classes, taekwondo and fencing. There is also a large thrift store to find even better deals.
Sports and Recreation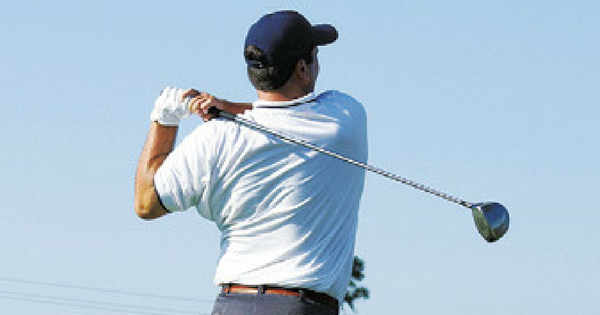 Whether you're looking to take in a game or cool off with a trip down a waterslide, you'll find what you're after in Kitsap County and nearby areas.
Golf
This region has previously been known as the birth of grunge rock, Starbucks and wet weather but has built up quite a golf empire over the past decade, blossoming into a destination worthy of players from around the world. When the U.S. Open chose Chambers Bay Golf Course in University Place as its 2015 host, it was a proverbial "open for business" sign for golf tourism in the Pacific Northwest that was previously nonexistent. A variety of public and country club courses are available in Kitsap County, including Port Orchard's Trophy Lake Golf & Casting that caters to golf enthusiasts and fly fishers, Port Ludlow Golf Course with its twin nine-hole courses and Allyn's newly expanded 27-hole LakeLand Village. For a full list of public and private courses in Washington, visit the Washington State Golf Association directory at http://thewsga.org/membership-home/course-directory.
Kitsap Admirals
3030 Wheaton Way
Bremerton, WA 98310
360-525-3528
www.kitsapadmirals.com
The Kitsap Admiral Basketball Club is a semi-professional international feeder program in Bremerton. The team was established in 2011 and is now part of the NABL (North American Basketball League). The Admirals play in what is formerly East Bremerton High School. The organization also includes the Flight 360 Dance Crew.
Kitsap Peninsula Water Trails
www.nps.gov/WaterTrails/Trail/Info/51
The Kitsap Peninsula Water Trails provides a network of launch and landing sites that allows people in human-powered boats and beach-able sail craft to enjoy the historic, scenic and environmental richness of the Puget Sound's Kitsap Peninsula through single- and multi-day trips. The trail's 12 segments are no more than 15 miles long. The trail traverses many diverse communities and salmon-rich ecosystems and is host to schools, tribes, recreational departments of cities and others for marine wildlife education.
The Riding Place Equestrian Center
4798 E. Stable Lane
Port Orchard, WA 98366
360-525-3528
www.theridingplace.com
Located on a 20-acre site close to Port Orchard, The Riding Place offers full- and self-care boarding, lessons and instructions, and beautiful trails to ride your horse. The Riding Place is a sponsor of the Kitsap County 4-H Club, and the Shadow Riders meet at the center twice a month.
Snohomish Aquatic Center
516 Maple Ave.
Snohomish, WA 98290
360-568-8030
www.snohomishaquatic.com
The Snohomish Aquatic Center is a 52,000-square-foot state-of-the-art facility. It includes a competition pool with a dive area, recreation pool, warm-water pool, spray-play area, zero-entry area, surf-simulation machine, lazy river and a waterslide. Other amenities include locker rooms, private meeting/party spaces, cafe and a family changing area. For more information on hours and fees, visit the aquatic center's website.
Stevens Pass
U.S. Highway 2
Skykomish, WA 98288
206-812-4510
www.stevenspass.com
From Thanksgiving to Easter, the steep slopes of the Cascades carry the high hopes of skiers. There's lots of dry powder and lots of variation for every skill level. The closest downhill skiing area is Stevens Pass, 140 miles east of Bremerton. This fully equipped ski area offers a variety of terrain for downhill skiers of all levels. It has a vertical rise of about 2,000 feet with a dozen lifts and is open for both day and night skiing. The area includes day lodge facilities and offers ski lessons as well as rentals. In warmer months, Stevens Pass is full of mountain bikers, hikers and people who want to enjoy a scenic chairlift ride.
Wild Waves Theme and Water Park
36201 Enchanted Parkway S
Federal Way, WA 98003
253-661-8000
www.wildwaves.com
The Wild Waves Theme and Water Park has something for everyone. Kids and parents alike will enjoy the raging river ride or lazy river and can relax in the warm tubs after a long day of wild water rides. On the theme park side, the Enchanted Village boasts rides geared toward thrills, including the I-5 Dive Skycoaster where you can experience what it's like to skydive, and the park's first roller coaster, known as the Wild Thing. Other offerings include the classic carousel, bumper cars and Ferris wheel, as well as rides designed solely for the little ones. For more information on hours and ticket prices, visit Wild Waves Theme and Water Park's website.
Woodland Park Zoo
5500 Phinney Ave. N
Seattle, WA 98103
206-548-2500
www.zoo.org
Founded in 1899, Woodland Park Zoo has sparked delight, discovery and unforgettable memories for generations of Northwest families. The zoo manages the largest live animal collection in Washington state, with 1,100 animals, representing more than 300 species. The zoo provides a home for 40 endangered and 17 threatened or vulnerable animal species. The zoo's botanical collection includes more than 92,000 plants and trees representing more than 1,300 species. A gift shop, food pavilion, picnic areas and on-site educational programs are also available.