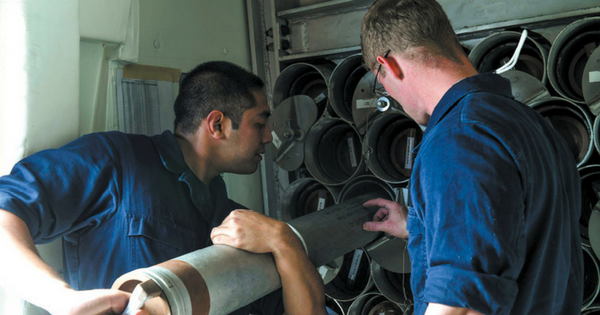 Building 407
717-605-2103

Capt. Paul Martin
Ammunition Director,
Naval Supply
Systems Command,
Global Logistics Support

Catherine Butler
Technical Director,
Ammunition Naval Supply
Systems Command
Global Logistics Support
Mission: Provide comprehensive ordnance logistics management and accountability support to ensure our Naval forces remain a deterrent to war, and should that fail, our Sailors and Marines are fully prepared to render a swift and decisive victory in combat with a minimal loss of life.
NAVSUP Global Logistics Support (GLS) Ammunition in Mechanicsburg serves as NAVSUP's ordnance Inventory Control Point and logistics support provider for all activities in the Navy and Marine Corps (aviation) that manage conventional ordnance. Program management of web-based logistics and inventory management tools and a global presence of ordnance logistics experts provide front-line support and training to our customers anywhere, anytime. NAVSUP GLS Ammunition develops, implements and administers naval ordnance stockpile management policy.
NAVSUP GLS Ammunition serves as the Program Manager for the Ordnance Information System and as the Navy's Program Manager for Ordnance Demilitarization.
NAVSUP GLS Ammunition is a department of NAVSUP Global Logistics Support, headquartered in San Diego and commanded by Rear Adm. James McNeal.
Employees:
Military: 20
Civilians: 86
Total: 106