Welcome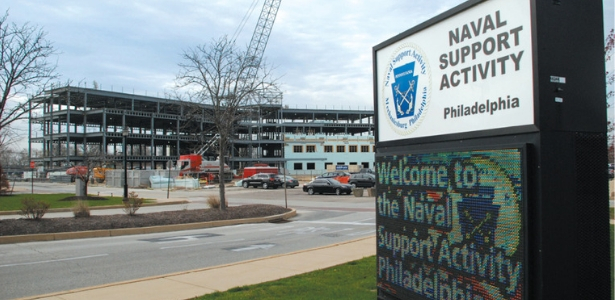 Building 10, Floor 2
215-697-4606

Cmdr. Michael Vaas
Officer in Charge,
Naval Support Activity
Philadelphia
Welcome to Naval Support Activity Philadelphia. We are in northeast Philadelphia in the community of Lawncrest on Robbins Avenue.
The Naval Support Activity staff provides base operating support to 37 buildings with 2.25 million square feet of space.
With 150 employees and a $4 million budget, this small staff makes big strides, ensuring some 5,200 base employees come to work each day in a safe, secure, functioning work environment. We are committed to providing effective and efficient world-class base operating support to our tenants, visitors and residents, while enabling our warfighters and supporting our families.
Employees
Military: 25
Civilians: 108
Contractors: 17
Total: 150
Online:
www.cnic.navy.mil/regions/cnrma/installations/nsa_philadelphia.html
History

The storied history of Naval Support Activity Philadelphia in many ways parallels the founding of our nation. Although specifically established in World War II as the Naval Aviation Supply Depot, some of the organizations that reside here today trace their lineages back to a time well before aircraft.
The predecessor of the Defense Logistics Agency started in 1800 with the construction of the Schuylkill Arsenal in Philadelphia. Built to function as a quartermaster and provide the U.S. military with supplies, one of its most famous tasks was outfitting the Lewis and Clark expedition. This organization would grow and transition into the Defense Industrial Supply Center, and its headquarters would locate at the Naval Aviation Supply Depot Compound in northeast Philadelphia in the mid-1940s.
Prior to its purchase by the Navy in 1942, NSA Philadelphia was home to the Keystone Brick Co., a bustling enterprise that provided many facades throughout the city. One of the company's most famous buildings was its headquarters. With elaborate brickwork, both interior and exterior, it was a structure of regional prominence. After purchasing the brickyard site, the Navy refurbished the building into "Quarters A," home to the highest ranking officer on the installation.
In the late 1940s, the supply depot mission at NSA Philadelphia began to phase out. In response, the Navy converted storehouse space into offices, a trend that continued for decades. Through its more recent history, the Naval Support Activity has grown as Base Realignment and Closure Commission actions consolidated missions and moved them to the installation.
Today, NSA Philadelphia is a robust, bustling, 134-acre installation with some 5,200 employees and 424 tenant organizations.
Services and MWR

All Hands Club
Building 15, Foster Avenue
215-697- 4101
4 to 8 p.m. Thursday
All Hands Club is next to the cafeteria and available to all military and civilian employees. Patrons can also rent the club for personal functions any day of the week.
Barbershop
Building 5, Foster Avenue
215-697-3706
8 a.m. to 4 p.m. Monday through Friday
The full-service barbershop is adjacent to the NEX. Appointments are preferred.
Chaplain
732-866-2405
Chaplain support is provided by Naval Weapons Station Earle by:
Lt. Michael Sparrow
Chaplain
michael.sparrow@navy.mil
OTHER IMPORTNAT SUPPORT NUMBERS:
• National Suicide Prevention Lifeline: 800-273-8255
• Navy Suicide and Domestic Violence Prevention (FFSC):
757-444-2102
• Victim Advocate: 717-363-0060
• National Domestic Violence Hotline: 800-799-7233 or www.thehotline.org
Child Development Center
Building 114, Gates Avenue
215-697-6277
6:15 a.m. to 5:45 p.m. Monday through Friday
The CDC offers a quality child development program for children ages 6 weeks through 5 years old. A center-based program allows opportunities for your child to socialize with other children their age in a setting designed for young children in a classroom environment. All CDCs are accredited by the National Association for the Education of Young Children.
Emergency Management
Building 10
Emergency: 3333 or 215-697-3333
Nonemergency Number for Emergency Management Officer: 484-547-9898 Naval Support Activity Philadelphia Emergency Management prepares for, responds to, recovers from and mitigates disasters. It maintains an "all hazards" emergency management plan and guides tenant activities in their emergency preparedness efforts. It operates on on-base Emergency Operations Center (EOC) and uses the National Incident Management System (NIMS) and Incident Command System (ICS) to coordinate multi-agency responses to emergencies."
Fitness Center
Building 8, Foster Avenue
215-697-2069
5 a.m. to 8 p.m. Monday through
Friday, 8 a.m. to 4 p.m. Saturday and Sunday
The MWR Fitness Center houses an expansive set of equipment including bikes, treadmills, free weights and a wide array of weight machines to help you focus on your cardiovascular conditioning, strength training, flexibility and more. It includes a full-size locker room, a sauna, and basketball and tennis courts. Lockers are available for rent.
Indoor Vehicle Storage
Building 8, Foster Avenue
215-697-4101
Multiple spaces for cars, trucks and motorcycles can be rented in an indoor monitored secure location.
Information, Tickets & Travel Office
Building 15, Foster Avenue
215-697-5392
9 a.m. to 4 p.m. Monday through Friday
The ITT office offers tickets to parks, museums, movie theatres, concerts and central Florida theme parks including Walt Disney World, SeaWorld and Universal Studios. Military discounts are available to active-duty personnel, retirees, DOD civilians, reservists and family members accompanied with a military ID card.
Navy Exchange
Building 5, Foster Avenue
215-697-3703
9:30 a.m. to 5:30 p.m. Monday through Friday, 9:30 a.m. to 3 p.m. Saturday
A 2013 Bingham Award Program winner that recognizes excellence in customer service, the Navy Exchange offers a wide variety of merchandise and services. Recently remodeled, the facility has a full line of military clothing and accessories. The facility also has a package store. Civilian employees are allowed to purchase select food and nonalcoholic beverages for on-base consumption.
Credit Union
American Heritage Credit Union
Building 1
215-552-2420
8 a.m. to 5 p.m. Monday through Friday
American Heritage Federal Credit Union is a full-service financial institution at NSA Philadelphia. The credit union offers a multitude of free financial services to all employees of NSA as well as five free ATM machines in buildings 1, 3, 5, 6 and 36.
The services offered are share deposits, free checking, free debit card, direct deposit, free online banking, credit cards, personal loans, auto loans, home equity and mortgage loans and much more.
American Heritage Federal Credit Union is the 125th largest credit union in the country based on asset size. It is the 121st largest credit union in the U.S. based on number of members with over 160,000 members and 33 branches in Philadelphia, Bucks and Montgomery counties in Pennsylvania and Camden county in New Jersey.
Their value proposition is, "We offer you the right financial solutions because you're family."
LC INDUSTRIES
Building 27D
215-745-8550/8551
http://buylci.com
7:30 a.m. to 4 p.m.
MISSION: Provide meaningful employment for the blind. Today, LC Industries is the largest employer of people who are blind in the United States.
The LCI program (formerly known as BSC) began in 1995 to create a one-stop shop experience for federal customers and support the sale of AbilityOne products. At NSA Philadelphia, thousands of in-store product lines and access to over 1.5 million products through an extensive vendor network is provided. In addition, BSC has direct vendor relationships with over 200 vendors, including Tag, Avery, 3M, Surefire, Belleville, GSA, Envision, DLA-Mercury Luggage, Leatherman, King Signs, Highpoint Furniture and many more. In addition, custom products such as coins, mats, rugs, patches and furniture are also available. There is also a price match guarantee. This program is for government purchase cardholders only. This center also has GSA Schedules available for purchases over micro-purchase threshold.
Defense Logistics Agency Troop Support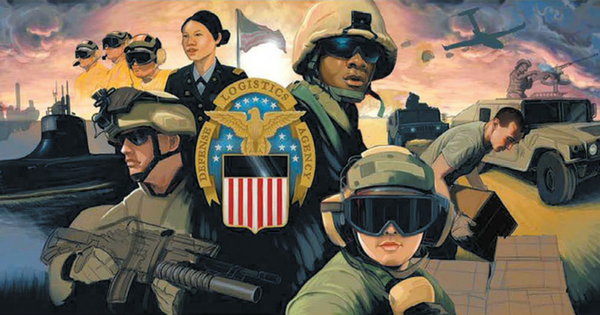 Building 36
215-737-2311

Col. Mark Simerly
Commander,
Defense Logistics Agency
Troop Support

Richard Ellis
Deputy Commander,
Defense Logistics Agency
Troop Support

William Kenny
Acquisition Executive,
Defense Logistics Agency
Troop Support

Robert Ratner
Chief of Staff,
Defense Logistics Agency
Troop Support
MISSION: Deliver optimal, global supply chain solutions to ready, lethal warfighters and our other valued partners with subsistence, clothing and textiles, construction and engineer equipment, supplies and hardware solutions to allow them to achieve their global mission.
OVERVIEW
DLA Troop Support supplies more than $15 billion annually worth of food, clothing and textiles, construction and engineer equipment, medical supplies, pharmaceuticals and repair parts in support of America's warfighters worldwide.
DLA Troop Support's contracting solutions help our armed forces and other federal customers achieve their global missions.
The success of DLA Troop Support is driven by an uncompromising commitment to readiness, customer satisfaction and quality. Troop Support's subject matter experts apply modern best practices, including innovative integration of commercial practices, as they effectively manage five distinct supply chains: subsistence, clothing and textiles, construction and equipment, medical and industrial hardware.
In addition to providing outstanding customer service for warfighters and their dependents, the organization supports non-Defense Department customers, including the Department of Agriculture, by providing fruits and vegetables to America's schoolchildren participating in federal school lunch programs.
DLA Troop Support maintains a global presence. DLA Troop Support Europe and Africa is the warfighter's supplier of choice in Europe, Africa and the Middle East. Headquartered in Kaiserslautern, Germany, DLA Troop Support Europe and Africa maintains 11 offices in seven nations.
DLA Troop Support Pacific operates 15 offices in five countries, two states and one U.S. territory. Based in Pearl Harbor, Hawaii, it has support offices in Alaska, Japan, Okinawa, Korea and Guam that provide rapid and flexible solutions to logistical challenges.
Throughout its 200-plus year history, DLA Troop Support supported nearly every contingency operation, humanitarian relief effort and theater of operations where America's sailors, airmen, soldiers and Marines have been deployed. DLA Troop Support has a long and heralded tradition of providing supplies and services when and where needed, around the clock, around the world.
Through its forward presence with customers and vendors, strategic partnerships and enhanced readiness through innovative logistics solutions, DLA Troop Support helps ensure the combat readiness of America's fighting forces.
As a global supply chain integrator, DLA Troop Support provides a seamless supply system that is utilized in both peace and wartime operations.
DLA Troop Support's dedication to America's warfighter and readiness stands as a mark of honor, second to none. They serve those who serve.
TROOP SUPPORT WORKFORCE
Military: 48 CONUS; 20 OCONUS
Civilians: 2,604*
Contractors: 225*
Total: 2,897
*Includes DLA Information Operations and DLA Finance employees, located on base, supporting DLA Troop Support's mission.
Defense Logistics Agency Aviation Procurement Operations Philadelphia
Building 26
215-737-9120

Chris Mosher
Site Director,
Defense Logistics Agency
Aviation Procurement
Operations Philadelphia
MISSION: Sustain Warfighter readiness and lethality by delivering proactive global logistics in peace and war.
VISION: We are the nation's combat logistics support agency: global, agile and innovative; focused on the warfighter first Core Values: Leadership, professionalism, and technical knowledge through dedication to duty, integrity, ethics, honor, courage and loyalty.
VALUES: Our values provide the foundation for all of the actions we take and the decisions we make in support of our customers, stakeholders, workforce, and partners. Our values are integrity, resiliency and diversity, innovation, accountability and excellence.
DLA Aviation is the aviation demand and supply manager for Defense Logistics Agency with more than 3,500 civilian and military personnel in 18 locations across the United States. DLA Aviation supports more than 2,000 weapon systems and is the U.S. military's integrated material manager for more than 1.2 million national stock number items, industrial retail supply and depot-level repairable acquisitions. Using a comprehensive demand planning process, DLA Aviation's priorities align with those of its military customers. Positioned alongside its military customers, DLA Aviation manages industrial support activities at Robins Air Force Base, Georgia; Tinker AFB, Oklahoma; Hill AFB, Utah; Marine Corps Air Station Cherry Point, North Carolina; Naval Air Station North Island, California; and NAS Jacksonville, Florida.
DLA Aviation manages depot-level repairable procurement operations at Robins, Tinker and Hill Air Force bases; Naval Supply Systems Command Weapon Systems Support, Philadelphia; and at Redstone Army Arsenal, Alabama. DLA Aviation also operates an industrial plant equipment maintenance, repair and overhaul facility at Mechanicsburg, Pennsylvania.
EMPLOYEES
Full-time DLA Employees: 89
Contractor support personnel: 1
Total: 90
ONLINE:
Defense Logistics Agency Aviation:
www.dla.mil/aviation
DLA Aviation Industrial Plant Services:
http://www.dla.mil/Aviation/Offers/Services/AviationEngineering/IndustrialPlantEquipment.aspx
Defense Logistics Agency:
www.dla.mil
Defense Logistics Agency Document Services
Building 4D
(far side of building, closest to Tabor Avenue)
215-697-2971
MISSION: DLA Document Services serves as the Department of Defense's single manager for printing and high-speed, high-volume duplicating — including both the operation of DOD in-house facilities and the procurement of these services from outside the DOD — and as the preferred provider of document conversion and automation services.
VISION: Transform the Department of Defense from high-volume document printing to lower-volume print on demand and online electronic content and records management.
OVERVIEW
OFFICE EQUIPMENT: DLA Document Services is one of the government's largest providers of office equipment. Its Equipment Management Solutions Program provides networked multifunctional devices that print, scan, copy and fax all in one compact system.
DOCUMENT SCANNING & CONVERSION: DLA Document Services converts paper documents and media into electronic file formats that are easily searchable and retrievable from the desktop. This electronic content can also be enriched with DLA Document Services' content and records management application support.
PRINT SERVICES: DLA Document Services provides high-quality, low-cost document solutions, including copy and
print services, custom and specialty products, desktop publishing, CD and DVD duplication, mailing services and more.
DLA Document Services is also the military's preferred provider for records management solutions, document scanning and conversion, desktop publishing, CD and DVD duplication, and building and maintaining electronic document repositories.
EMPLOYEES
Civilians: 29
Online:
http://www.dla.mil/HQ/InformationOperations/DocumentServices/
Naval Supply Systems Command Weapon Systems Support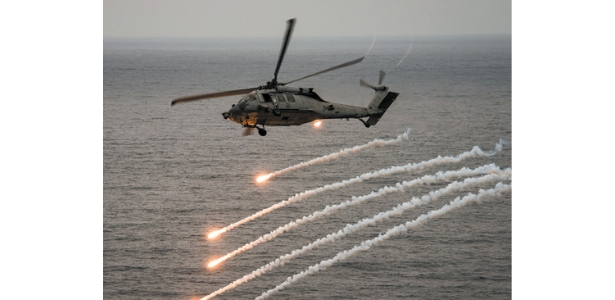 Building 1
215-697-3177

Rear Admiral Duke Heinz
Commander,
NAVSUP Weapon
Systems Support

Lynn Kohl
Vice Commander,
NAVSUP Weapon
Systems Support

Capt. David Ludwa
Deputy Commander,
Aviation,
NAVSUP Weapon
Systems Support
MISSION: Provide our Navy, Marine Corps, joint and allied forces program and supply support for the weapon systems that keep our naval forces mission ready.
OVERVIEW
A field activity of the Naval Supply Systems Command, NAVSUP WSS is the U.S. Navy's only Program Support Inventory Control Point and supply chain manager providing worldwide support to aviation, surface ship and submarine communities. NAVSUP WSS provides Navy, Marine Corps, joint and allied forces with products and services that deliver combat capability through logistics. The NAVSUP WSS Philadelphia site supports aircraft, while its Mechanicsburg site supports ships and submarines and the Norfolk, Virginia, site provides transportation and distribution and price-fighting expertise.
HISTORY
Aviation support has a rich history, dating to 1917 with the establishment of the Naval Aircraft Factory at the Philadelphia Naval Shipyard. To support the expanding and complex naval air system, Aviation Supply Office was founded Oct. 1, 1941, with 200 civilian employees and 14 officers at the Naval Aircraft Factory in the Philadelphia Naval Shipyard. In December 1942, ASO was given its own home within the Naval Aviation Supply Depot. By the end of 1945, the depot boasted 5,332 civilians, 507 officers and 676 enlisted personnel. The Philadelphia site primarily focuses on aviation and weapon system support. Among the aircraft supported are the F/A-18 and the V-22, as well as various engines, common avionics and support equipment.
On Oct. 2, 1995, the Naval Inventory Control Point was established with the merging of the former ASO in Philadelphia and Ships Parts Control Center in Mechanicsburg. The purpose of this merger was to bring together all of the Navy's Program Support Inventory Control Point functions under a single command. The merger resulted in reduced costs and infrastructure, as well as standardized and more efficient inventory management procedures throughout the supply chain.
In October 2002, the U.S. Navy Price Fighters, recognized as the Department of Defense's world-class cost and pricing providers who directly support OSD's Better Buying Power initiatives, became part of NAVSUP WSS. The group is in Norfolk, Virginia.
On July 1, 2011, NAVICP's name changed to NAVSUP Weapon Systems Support as a result of a Naval Supply Systems Command's enterprise-wide branding initiative.
In October 2014, the transportation and distribution department transitioned from NAVSUP Global Logistics Support to NAVSUP WSS and became the command's N3. N3 is responsible for the efficient, cost-effective and safe movement of naval personnel and cargo. Like the Price Fighters, N3 is in Norfolk, Virginia.
NAVSUP WSS business is Navy readiness. By understanding the complexity of Navy weapon systems program support and life cycle management, NAVSUP WSS is responsive, responsible and accountable to the fleet and Navy leadership and directly contributes to Navy readiness and wartime dominance.
PERSONNEL
Military: 70
Civilians: 1,182
Contractors: 148
Total: 1,400
Naval Supply Systems Command Fleet Logistics Center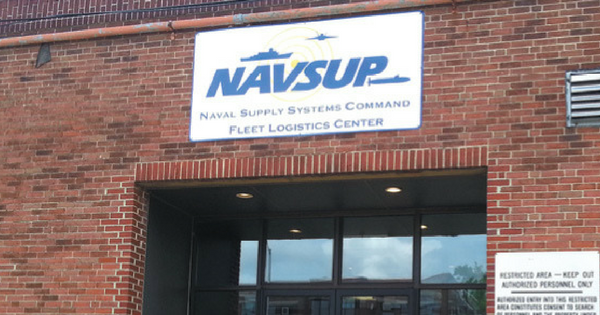 Building 2B, Wood Avenue
215-697-9552

LCDR Joe Spede
Commander,
Naval Supply Systems
Command,
Fleet Logistics Center

Mr. Pete Parrott
Technical Director,
Naval Supply Systems
Command,
Fleet Logistics Center
MISSION: Provide contracting support that allows Naval Supply Systems Command to deliver sustained weapons support, global logistics and quality-of-life support enabling the Navy to be ready to fight and responsibly employ its resources.
VISION: A global contracting network where an agile workforce enables the Navy's forward presence and warfighting capability through managed enterprise contracting solutions when required.
OVERVIEW
Established in 1890 as the Navy Pay Office at the Brooklyn Navy Yard, this command has transformed significantly throughout the years to support the needs of the Navy. The Navy Pay Office remained active until 1916 when operations were consolidated in Washington, D.C. The command was re-established in 1921 as a Navy Procurement Office at the Philadelphia Naval Shipyard and has been evolving ever since. As the complexity of the contracting mission grew, the office was re-designated as a Navy Regional Contracting Office in 1978 and then as the Navy Regional Contracting Center in 1982. The command moved to its current location at NSA Philadelphia in 1995 and aligned under Fleet Industrial and Supply Center Norfolk, now known as Fleet Logistics Center Norfolk. Today, the Philadelphia Office is the Naval Supply Systems Command's premier service contracting office completing 5,000 actions with an annual obligation value of $1.4 billion and total contract value of $7 billion.
The team of acquisition professionals supports various commands throughout the Navy and DOD including the Joint Chiefs of Staff, chief of naval operations, Bureau of Medicine and Surgery, Navy Recruiting Command, Naval Supply Systems Command, Navy Personnel Command, and Naval Education and Training Command. Notable contracts include the Navy's Advertising Campaign, Navy College, Returning Warriors Support, personnel support detachments worldwide and the DOD's largest, single AbilityOne contract providing logistics support at Naval Station Great Lakes.
PERSONNEL
Military: 2
Civilians: 110
Contractors: 1
Total: 113
Defense Contract Management Agency Navy Special Emphasis Operations
Building 2D
215-904-1503
MISSION: Provide contract administration services to the Department of Defense acquisition enterprise and its partners to ensure delivery of quality products and services to the war-fighter, on time and on cost.
VISION: Be the DOD's leading experts in quality assurance, cost, schedule and supply chain predictability and contract administration, enabling our partners to achieve contract objectives.
Defense Contract Management Agency Navy Special Emphasis Operations Contract Management Office is a 90 percent-plus virtual organization with 130 operating locations, covering 750 suppliers in 44 states.
Navy Special Emphasis Programs include: Navy Nuclear Propulsion (37 principal nuclear suppliers), Nuclear Plant Material, Level I/SUBSAFE, Navy Propulsion, Aircraft Launch & Recovery Equipment, Deep Submergence Systems/Scope of Certification and Ship Control-Fly by Wire Ship Control.
The basis of the CMO's mission is primarily oversight of ships' and shipboard critical safety items, which encompass product complexity, critical components, consequence of failure, unique processes, procedures, security requirements, and special training and certifications that are associated with Navy special emphasis programs.
EMPLOYEES
Military: 1
DOD Civilians: 309
Total: 310
Navy Recruiting District Philadelphia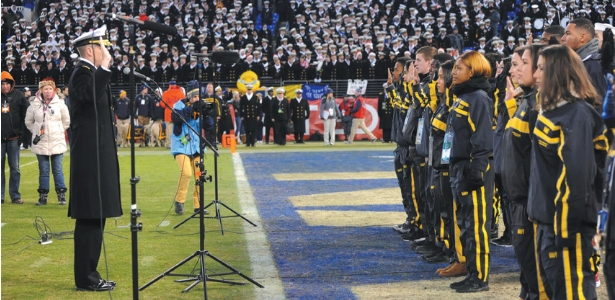 Building 2D
215-697-3974

Cmdr. Michael N. Thompson
Commanding Officer
Navy Recruiting District
Philadelphia

Cmdr. Kemi O. Elebute
Executive Officer,
Navy Recruiting District
Philadelphia
MISSION: Recruit and ship qualified applicants in order to provide the Navy's manpower needs.
VISION: Team Philly is a proud team of naval ambassadors no matter where we are. In all that we do, we act like the winning professionals that America trusts us to be. Our efforts enable our Navy to deliver the world's premier maritime fighting force. We strive to support each other — sailors, civilians and our families — while simultaneously providing world-class customer service to our future sailors and applicants.
GUIDING PRINCIPLES:
• SWAGGER: Live like you believe the hype. Have and show off the Navy's professional, honorable and gritty warrior ethos. Inspire.
• OWNERSHIP: Perfect everything around you. Hold yourselves accountable to the highest possible standard of follow-through and integrity. This is your command.
• UNITY: Look out for each other — sailors, civilians, families, future sailors and applicants. Everyone here is a valuable member of our team.
• LEADERSHIP: Lead in a way that puts others ahead of self. Lead professionally, fairly and respectfully. Everyone here is a leader.
EMPLOYEES
Military: 162
Civilians: 18
Total: 180
Funeral Honors Division
Building 2C-North
215-697-3362
MISSION: NSA Philadelphia Funeral Honors Support is paying respect and the final demonstration of our country's gratitude to those who have faithfully defended the nation. The Navy's FHS recognizes and commemorates the honorable service of deceased Navy personnel: active, retired and reserve forces. The practice of rendering funeral honors is considered to be a solemn and sacred obligation and a total force mission.
VISION: Render professional and dignified military funeral honors, in accordance with service tradition, to all eligible veterans when requested by an authorized family member or representative. Ensure all veterans have the opportunity to receive the honors they deserve. Ensure the process to request honors is as efficient and effective as possible.
The Military Funeral Honors program establishes procedures for requesting and rendering military funeral honors. By law, an honor guard detail for the burial of an eligible veteran shall consist of not less than two members of the armed forces. One member of the detail shall be a representative of the veteran's service branch. The honor detail will, at a minimum, perform a ceremony that includes the playing of taps and the folding and presentation of the American flag to the next of kin. Taps will be played by a bugler, if available, or by a ceremonial bugle. The Department of Defense funeral honors detail may be augmented by a veteran service organization to provide additional elements, such as a rifle detail or pallbearers.
PERSONNEL
Military: 9
Navy JROTC
Building 2C-North
215-697-5100, DSN 442-5100
Cmdr. Jimmie Miller
USN retired
Area Four Manager,
Navy JROTC

Mr. Sean Dougherty
USN retired
Area Four Administrator,
Navy JROTC
MISSION: Helping today's youth meet life's challenges.
VISION: Instill in students in U.S. secondary educational institutions the values of citizenship, service to the United States, personal responsibility and a sense of accomplishment.
OVERVIEW
NJROTC area managers are Naval Service Training Command field representatives and are the central point of contact for regional NJROTC program issues. Area managers are responsible for providing Navy program oversight, including ensuring that regional NJROTC units meet all statutory and Navy regulatory requirements. Area offices are responsible for administering Navy provided logistical and authorized fiscal support, training and public liaison. NSTC is the responsible administrative Navy agent for NJROTC program execution.
HISTORY
The NJROTC program was established by Public Law in 1964 and may be found in Title 10, U.S. Code, Chapter 102. The program is conducted at accredited secondary schools throughout the nation, by instructors who are retired Navy, Marine Corps, and Coast Guard officers and enlisted personnel. The NJROTC curriculum emphasizes citizenship and leadership development, as well as our maritime heritage, the significance of sea power, and naval topics such as the fundamentals of naval operations, seamanship, navigation and meteorology. Classroom instruction is augmented throughout the year by community service activities, drill competitions, field meets, flights, and visits to naval activities, marksmanship training and other military training. Uniforms, textbooks, training aids, travel allowance and a substantial portion of instructors' salaries are provided by the Navy.
PROGRAM
The Area Four Managers Office at Naval Support Activity Philadelphia is a tenant command, maintained by two civil service employees. The scope of operational responsibility includes 62 assigned units throughout nine states in the greater northeast portion of the country with three assigned units in Europe. The Area Four program population includes 9,800 students and 140 assigned naval science instructors.
What does the NJROTC program do?
• Promotes patriotism.
• Develops informed and responsible citizens.
• Develops respect for constructed authority.
• Develops leadership potential.
• Promotes high school completion.
• Promotes higher education.
• Promotes community service.
• Develops a high degree of personal honor, self-reliance, individual discipline and leadership.
• Promotes an understanding of the basic elements and need for national security.
• Provides information on the military services as a possible career.
• Provides an alternative to gangs.
• Provides incentive to live healthy and drug-free.
ONLINE:
Navy Junior Reserve Officers Training Corps: www.njrotc.navy.mil
TACOM Clothing and Heraldry Product Support Integration Directorate Philadelphia Office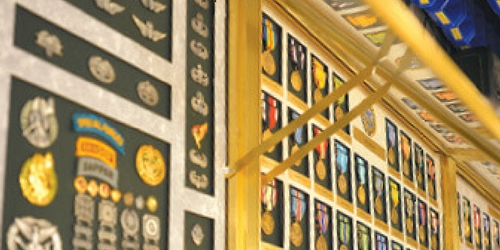 Building 6
215-737-2530
Mechanicsburg_2018-19
MISSION: Develop and deliver readiness for ground and support systems globally.
VISION: Be the Army's pre-eminent ground and support system provider for all items of clothing and individual equipment, fully integrated as part of the Army's Materiel Integrator, Army Materiel Command. Understand Army operational requirements and synchronize our capabilities and resources to develop and deliver flexible and responsive support that enable Army readiness. Respond rapidly to supported unit issues and always follow up.
OVERVIEW
The Clothing and Heraldry Product Support Integration Directorate (CH PSID) is part of the Integrated Logistics Support Center, which belongs to the U.S. Army Tank-automotive and Armaments Command (TACOM), headquartered in Michigan. The Directorate supports the military through the acquisition, systems integration, sustainment and fielding of organizational clothing and individual equipment for active-duty soldiers around the globe, as well as through providing the Project Manager — Soldier Protection & Individual Equipment, and its subordinate product managers, matrixed logistical support for full life cycle logistics planning and new item introduction.
The Philadelphia elements of the CH PSID handle the supply and issue of all stocked heraldic items, to include the presidential flag, Army flag, Army flag and streamer set, and Medal of Honor flag. The Directorate also provides all Army general officer items. Items include flags, belts, buckles, auto plates and flagpoles.
In addition, CH PSID manages all supply requests for clothing and textile items, flags, guidons and streamers through its supply system and makes the items available to active-duty Army, Army Reserve, National Guard and Reserve Officer Training Corps units worldwide.
TACOM Clothing and Heraldry is also responsible for engraving, assembling and shipping medals to Army veterans throughout the world, with the work being performed in the medals assembly area, in Philadelphia.
EMPLOYEES
Civilians: 50
Total: 50
Civilian Human Resources Philadelphia Operations Center
Building 9
215-697-0501, DSN 442-0501
Mechanicsburg_2018-19
MISSION: Provide innovative and flexible HR solutions through strategic partnerships and collaboration to deliver and sustain the Navy's most valuable asset ? its people.
VISION: Always be recognized for the enduring value we provide to support the DON's mission through our proven ability to deliver and sustain the right workforce.
OVERVIEW
The Office of Civilian Human Resources Philadelphia Operations Center is one of five operations centers reporting to OCHR Command Headquarters in Washington, D.C. Established in 1998, the Philadelphia Operations Center services more than 40,000 DON civilian employees at five major claimants: Naval Air Systems Command, Naval Supply Systems Command, Naval Intelligence Activity, Office of Naval Research and Chief of Naval Operations.
The OCHR Philadelphia Operations Center was in the Bourse Building in downtown Philadelphia from its establishment in 1998 until 2011 when, because of a Base Realignment and Closure Commission decision, it moved to NSA Philadelphia.
OCHR Philadelphia maintains authority for technical HR advice and determinations affecting its serviced commands as well as authority to act as appointing officials. This includes authority and responsibility to:
• Ensure that personnel actions meet all legal, regulatory and policy requirements, including approval or disapproval of issues such as qualifications and pay (almost 170,000 personnel actions processed in the most recent fiscal year).
• Make final pre-appointment determinations regarding citizenship, veterans' preference, minimum and maximum age limits, qualifying experience, education and suitability.
• Ensure that, in appointment and position changes, the position to which an employee is assigned has been properly established and classified.
OCHR Philadelphia provides recruitment and staffing services (internal and external recruitment) for its serviced commands that resulted in almost 10,000 positions filled in the most recent fiscal year. This center maintains the electronic official personnel folders for its 40,000-plus serviced employees. OCHR Philadelphia classifies non-manage-to-payroll positions to determine the correct position title, pay plan or pay schedule, occupational series and grade or pay band level and provides benefits via the DON Consolidated Benefits Center.
The center ensures that OCHR Philadelphia Operations Center staff and serviced human resources offices, activity managers and administrative personnel using HR information technology systems have access to data and reports to conduct work, advise management and support decisions. The center provides programs, career tools and information to help DON employees become more efficient at what they do, help them plan their career more effectively and increase their competitive edge for career advancement.
The DON Alternative Dispute Resolution Center of Excellence is based at OCHR Philadelphia and facilitates the training and scheduling of a cadre of alternative dispute resolution mediators throughout DON.
The center's labor and employee relations program provides effective and efficient advocacy in third-party representation. It represents the Navy before the Federal Labor Relations Authority, defending the Navy against charges of unfair labor practice from labor unions and bargaining unit employees, as well as representing the Navy's interests in representational petitions involving labor unions and bargaining units. It represents the Navy before the Federal Service Impasses Panel, representing the Navy's interests in resolving negotiation impasses encountered when bargaining over conditions of employment. It prepares and reviews petitions for review before the Merit Systems Protection Board, representing the Navy's interests in employee adverse action appeals.
In addition to providing the aforementioned HR services, the OCHR Philadelphia Operations Center staff is very involved with community outreach. During the annual Combined Federal Campaigns, the employees give generously and also participate in a variety of in-house fundraisers, which promote a fun, festive spirit of giving among employees. The OCHR Philadelphia staff also participated in a number of other community outreach efforts in 2017:
• Marine Corps' Toys for Tots Program — donated 214 new toys.
• Philadelphia Federal Executive Board's 2016 Homeless to Housed drive — donated over 327 household goods to newly housed veterans and single-parent households.
• Feds Feed Families drive — donated 416 nonperishable food items.
EMPLOYEES
Civilians: 152
Contractors: 11
Total: 163
Federal Occupational Health Unit A3A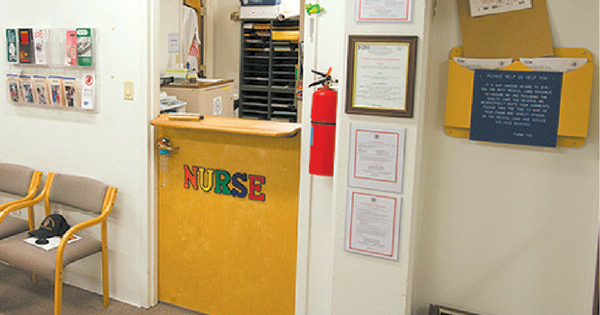 Building 2-C North
215-697-6750
8 a.m. to noon and 12:45 to 4:30 p.m. Monday through Friday
Marilyn S. Bradshaw,
RN, BSN, COHC
Nurse Coordinator
MISSION: Improve the health, safety and productivity of the federal workforce.
VISION: We are the occupational health provider of choice for the federal government.
Services are limited to walk-in care, first aid and routine medical services for DOD military and civilian employees, such as:
• First aid and emergency assessment.
• Treatment prescribed by private physicians.
• Blood pressure monitoring.
• Blood sugar testing (two or more hours after eating).
• Health counseling.
• Health and wellness education.
• Annual influenza immunization (for participating agencies).
At this time contractors are not eligible for services in the clinic.
U.S. Naval Sea Cadet Corps San Antonio (LPD-17) Division
Building 26
267-261-5679

Ensign Reginald McDonald
Commanding Officer,
U.S. Naval Sea Cadet Corps


MISSION: The U.S. Naval Sea Cadet Corps is a federally chartered, nonprofit, civilian youth organization for people ages 11 through 17. It is sponsored by the Navy League of the United States and supported by both the U.S. Navy and Coast Guard.
VISION: Graduate mature, self-motivated young adults who are
prepared and wish to pursue higher education, family business or a military career. To accomplish this, we strive to provide the widest range of education and training available through the resources provided to us by the military.
Cadets advance from seaman recruit through chief petty officer by completing Navy correspondence courses and attending one- to three-week training events. These include, but are not limited to, recruit training (equivalent to Navy boot camp), seamanship, airman, JAG, medical, MAA, EOD, SEAL, sailing, submarine seminar, seaport and airport operations, music, food services, STEM, construction, dive operations and special boats.
Cadets may spend two weeks training at a Coast Guard Station, taking part in search-and-rescue operations, routine patrols and boat maintenance. Cadets may qualify for the international exchange program and spend two weeks in places such as Australia, Sweden, Japan, Bermuda and Canada or participate in hosting cadets from other countries in the United States. Cadets can also participate in the U.S. Naval Academy and U.S. Coast Guard Academy summer sessions where they shadow a cadet for a week.
Annually, scholarship funds are awarded to exceptional cadets who wish to pursue a college education.
There are units near all naval support facilities in Pennsylvania:
• NSA Philadelphia: San Antonio (LPD-17) Division, Building 26.
• Philadelphia Navy Yard: Mason Division (DDG-87) Division Training Ship Mason (DE-529).
• NSA Mechanicsburg: Constellation Division, Harrisburg, Pennsylvania; Robert I. Rudy Division, Lebanon, Pennsylvania.
PERSONNEL
Sea cadets: 15
League cadets: 6
Officers: 4
Instructors: 3
Total: 28
ONLINE:
San Antonio (LPD-17):
www.sanantoniodiv.org
National website:
www.seacadets.org
Unit locator:
www.seacadets.org/join
Civil Air Patrol Northeast Philadelphia Composite SQDN 104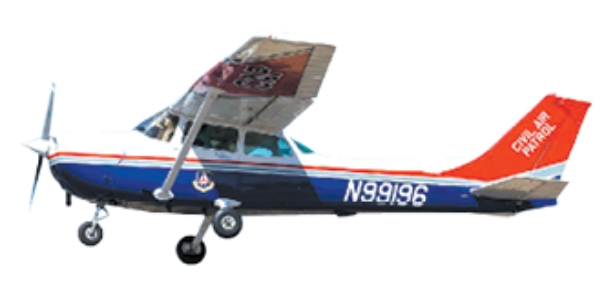 Building 26
215-697-2352
Lt. Col. Andrew Notarfrancesco
CAP Squadron
104 Commander
Master Sgt. Lawrence Leissner
CAP Squadron 104
Deputy Commander
Col. Gary Fleming
CAP Pennsylvania
Wing Commander
Mechanicsburg_2018-19
MISSION: Supporting America's communities with emergency response, diverse aviation and ground services, youth development and promotion of air, cyber and space power.
Across the nation, with 550 single-engine airplanes, CAP has one of the largest fleets of single-engine piston aircraft in the world. CAP's air fleet also includes 51 gliders, used to introduce America's youth and adults alike to flight. CAP maintains a fleet of 980 vehicles comprised of vans, trucks and special-purpose vehicles. CAP's multimillion-dollar communications network includes 7,850 land mobile radio stations and 1,467 long-range, high-frequency radios. In 2016, Civil Air Patrol received the Air Force Organizational Excellence Award for CAP's "exceptionally meritorious service" during the period covered by the award — described as a time in which the organization "emerged as a true Total Force partner, flying 34,367 operational sorties as the Air Force Auxiliary."
Civil Air Patrol annually conducts 85 percent of inland search and rescue missions in the continental U.S. as tasked by the Air Force Rescue Coordination Center and other agencies. CAP members were involved in 669 search and rescue missions in 2014 and were credited by the AFRCC with saving 85 lives.
Locally, last year, we provided emergency services missions including emergency locator transmitter, missing aircraft and missing person searches. Squadron 104 ground teams contributed several hundred man hours during search and rescue missions in Pennsylvania. Squadron aircrews flew missions in support of the Pennsylvania State Police and Pennsylvania Air Guard.
Civil Air Patrol cadets participate in a variety of leadership training opportunities. Cadets participate in Basic Encampment, Leadership Development Course, Cadet Commanders Course and Region Honor Guard Academy at Fort Indiantown Gap, Pennsylvania. Cadets also participate in national activities such as pararescue orientation, Air Force Space Command familiarization, powered and glider flight academies, Hawk Mountain Ranger School, Engineering Technologies Academy and the international air cadet exchange. Cadets have the opportunity to learn about various aerospace and military career fields. Cadets also participate in local parades and events for Memorial Day and Veterans Day, as well as Wreaths Across America every December at Philadelphia National Cemetery.
Squadron 104 has received the Quality Cadet Unit Award for 2017, 2015 and 2014, as well as being named Squadron of Merit and Squadron of Distinction.
PERSONNEL
Senior members: 10
Cadet members: 16
Total: 26